There was an area in our backyard that was a real eyesore. Mr. Décor changed all that.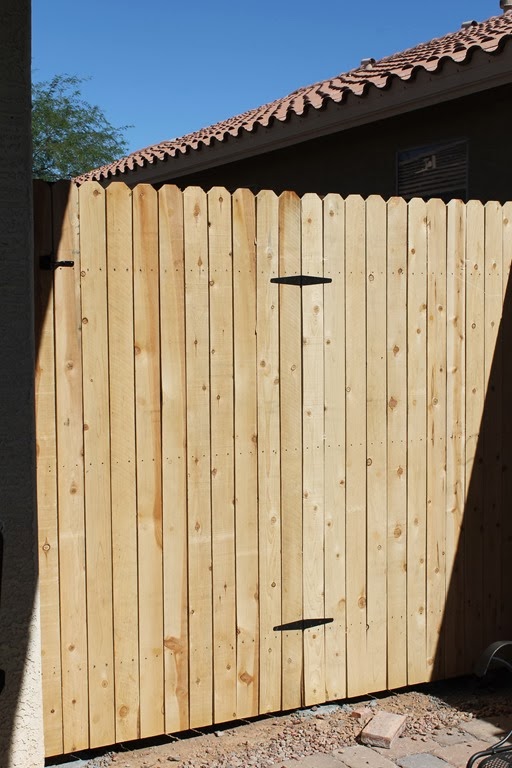 It was right off of the patio which made relaxing and enjoying our outdoor space a bit difficult.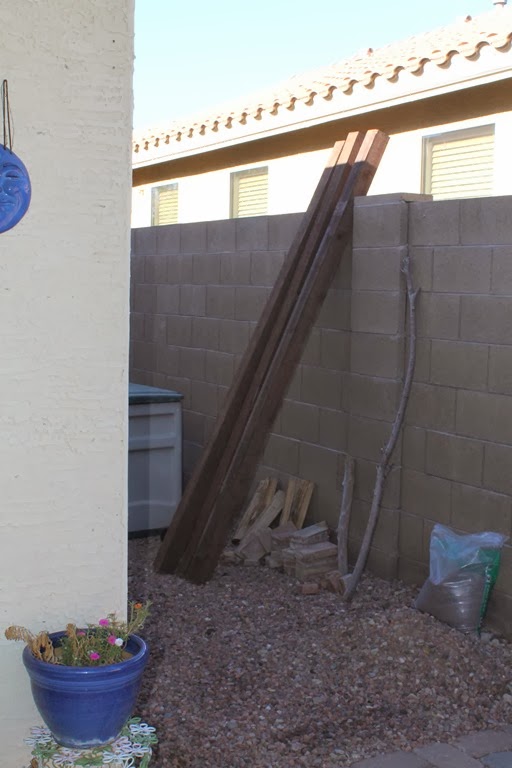 The area had become a bit of a dumpling ground.
The first order of business was removing the large satellite dish that came with the house. It was given to a co worker who wanted one.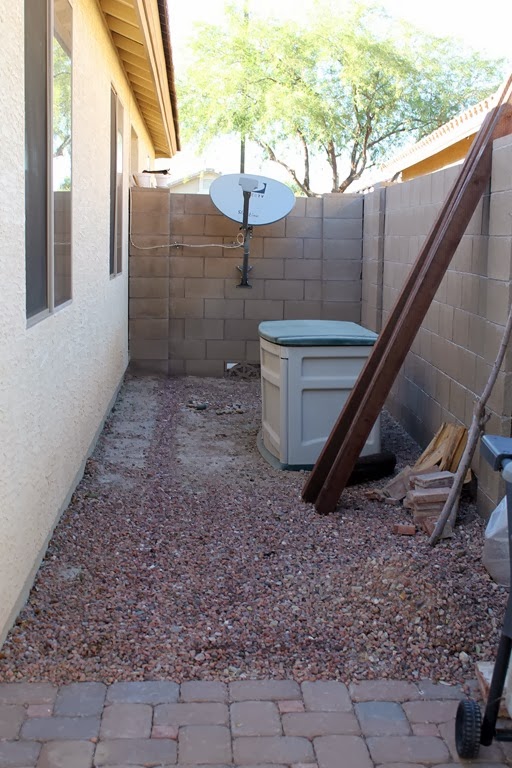 Next, the area closest to the brick patio was prepped and post holes were dug 2 feet deep in order to support three 8 feet tall posts.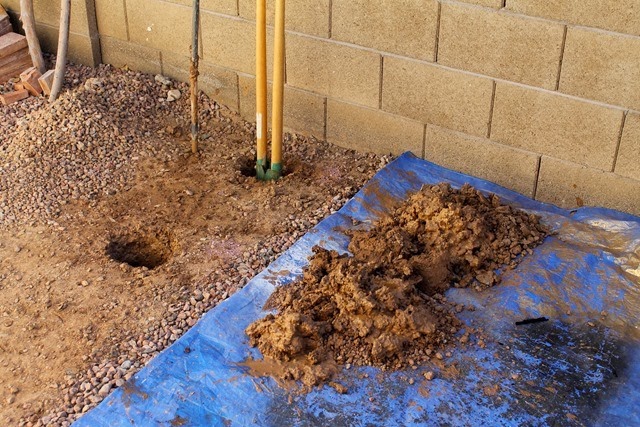 Following the directions on a bag of quick dry cement a small handful of dry cement was placed in the bottom of each hole. The post was positioned in place and held by Sweet Guy while Mr. Décor added in the wet cement. Each post was placed in a level position and left to dry for 24 hours.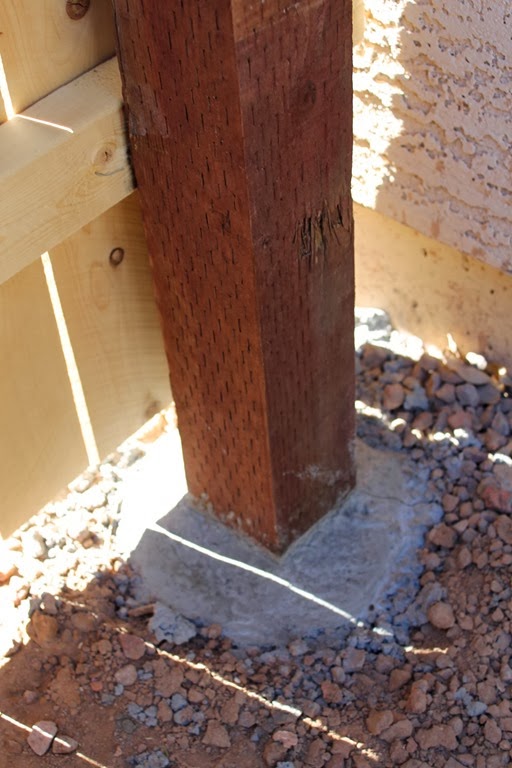 Pre~made fencing was also purchased at the home improvement store. It was cut to size with a handsaw. Holes were measured and drilled on the fencing and heavy screws hold the fencing to the posts.
Door hinges were also needed. In our price range we could only find hinges in a silver finish. We desired oil rubbed bronze to match the latch so the hinges received a bit of Rust-oleum metallic spray paint in oil rubbed bronze.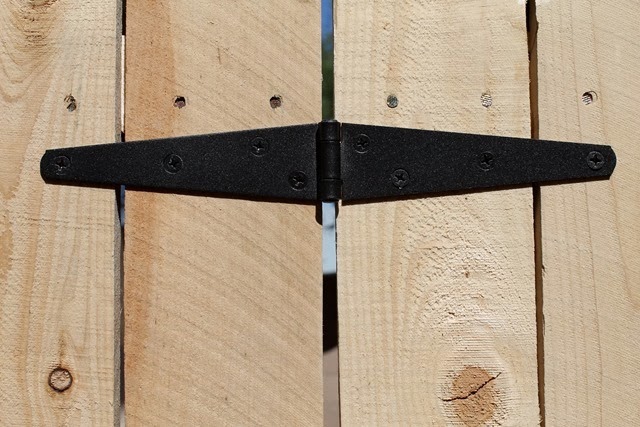 Open Sésame!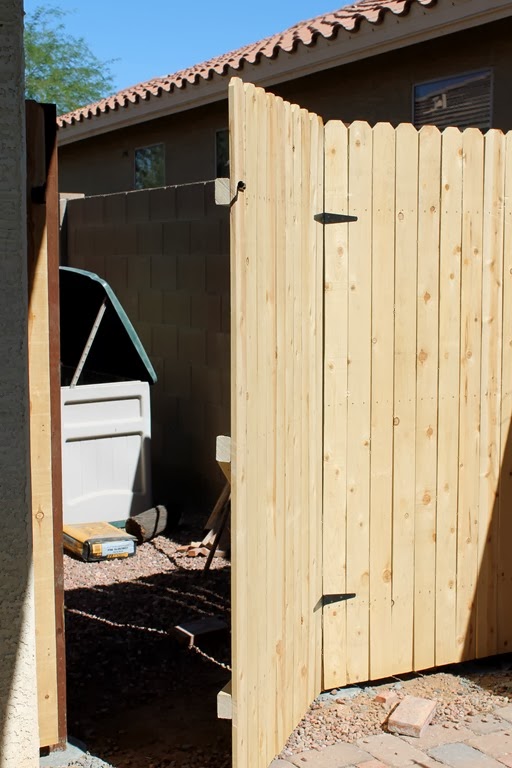 Now the problem came when I went inside to photograph an interior shot of the fencing. The shot is blurry as I realized I would have no easy way out once the door was shut. It was an 8 foot tall fence versus a 5'4" woman.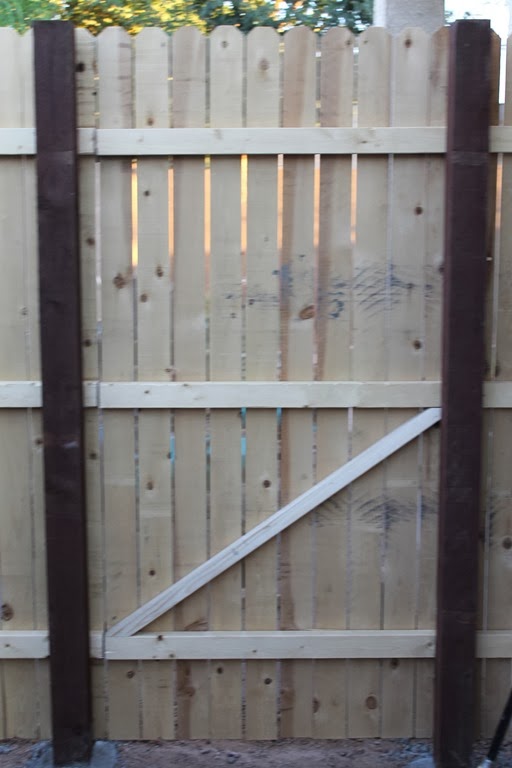 After I made an attempt to climb over the fence I resorted to banging on the dining room window. Mr. Décor came to my rescue. So, he then added a screw eye to the top of the fence and ran pink heavyweight twine from the front of the latch, through the eye…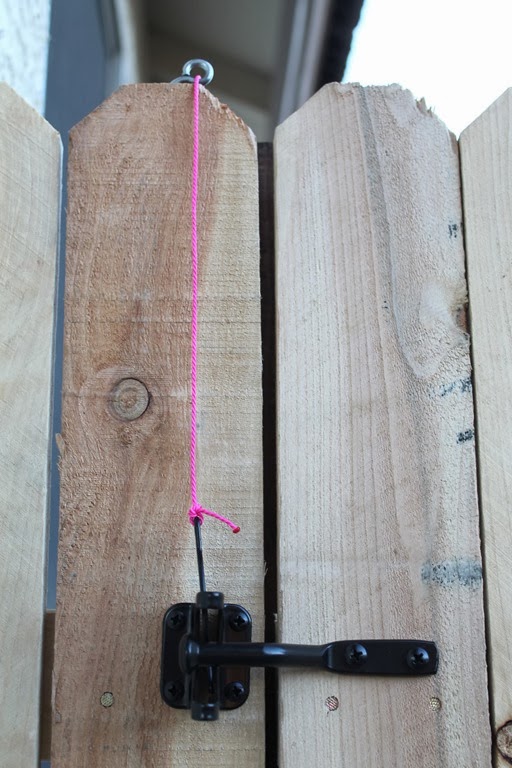 …and back down the inside. The bottom has a metal weight attached so future episodes of fencing in do not occur!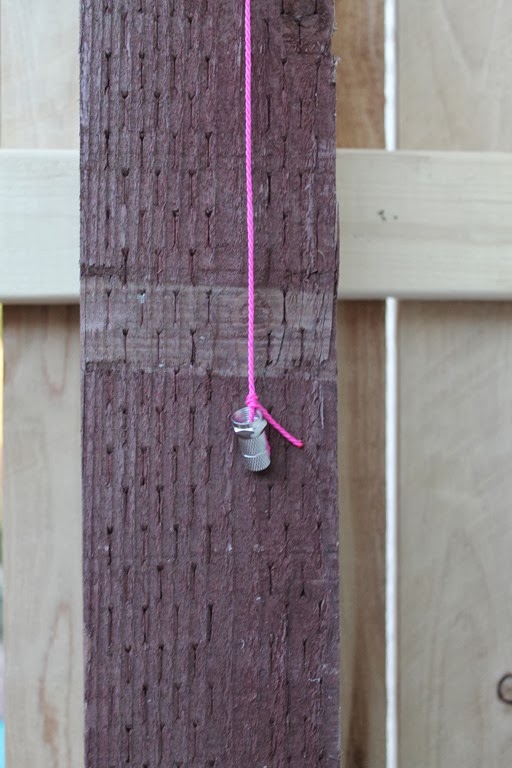 Much better!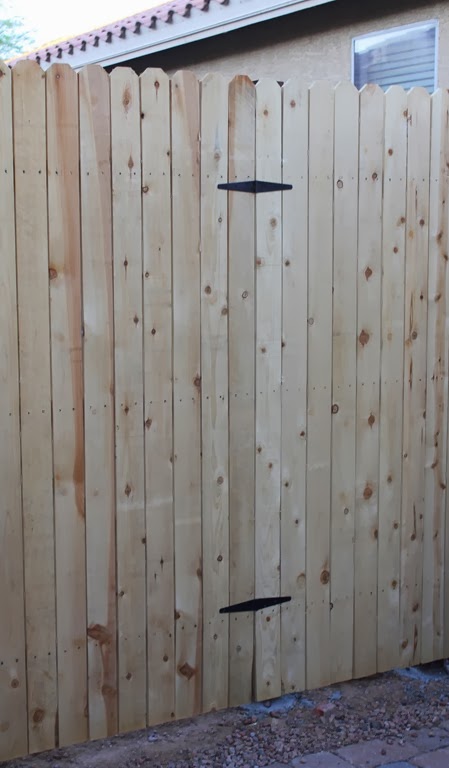 But he wasn't done yet! Come back on Monday for Phase 2.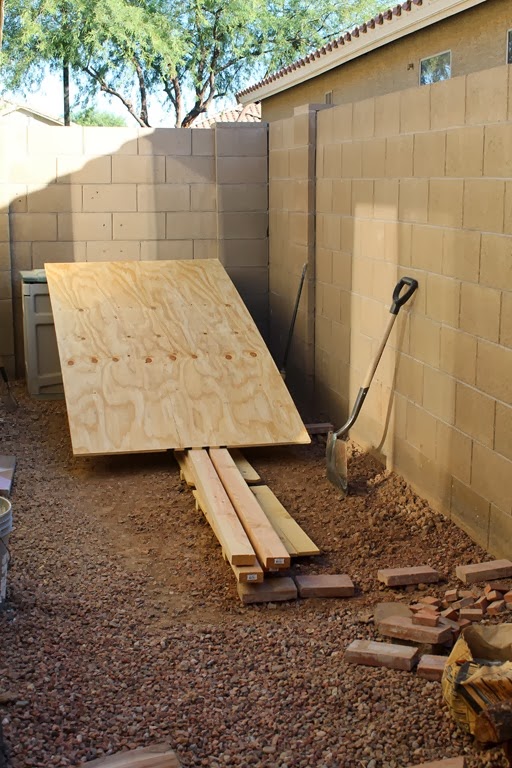 Any guesses?
Laura
[youtube https://www.youtube.com/watch?v=G_jANH7DESc]