We have been thinking about our upcoming move and what furniture we will sell and what furniture will take a trip on the moving van.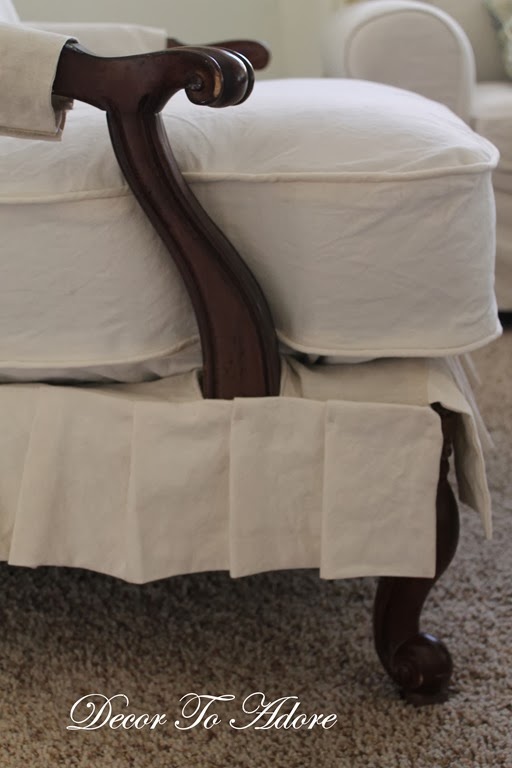 One chair that was on the chopping block was a French bergère chair and ottoman. While the form was quite attractive the upholstery was getting rather worn. Not to mention the Tuscan look that was once hot, is now not.
For close to three years I have wanted to slipcover the chair and thought I would attempt the sewing myself. I even bought the antique metis sheets in France to use as the fabric almost two years ago. But all the twists, turns and curves gave me pause. Finally, I decided it was a job best left to professionals.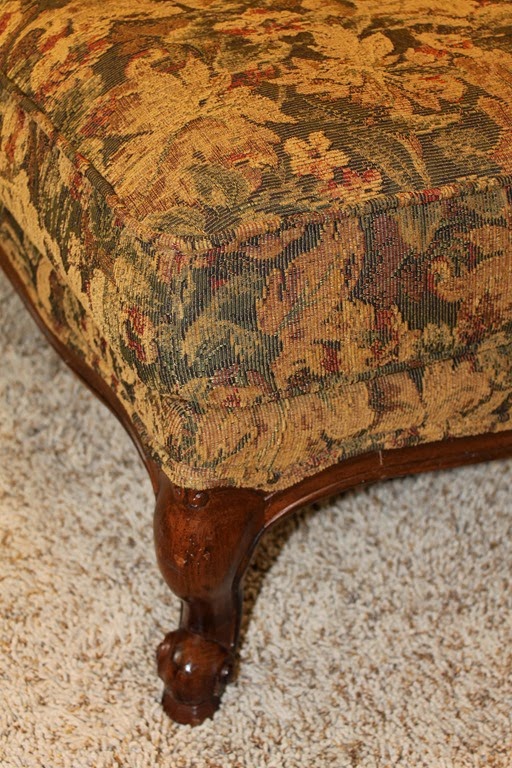 I am SO pleased with how the two pieces turned out.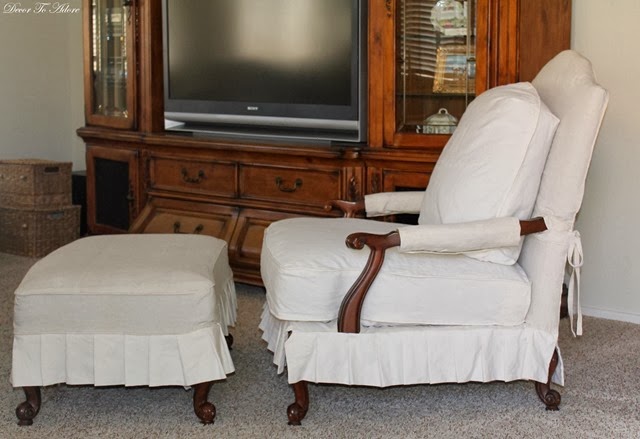 As the chair is primarily Mr. Décor's chair I opted for a pleated hem versus a ruffle to keep it more masculine.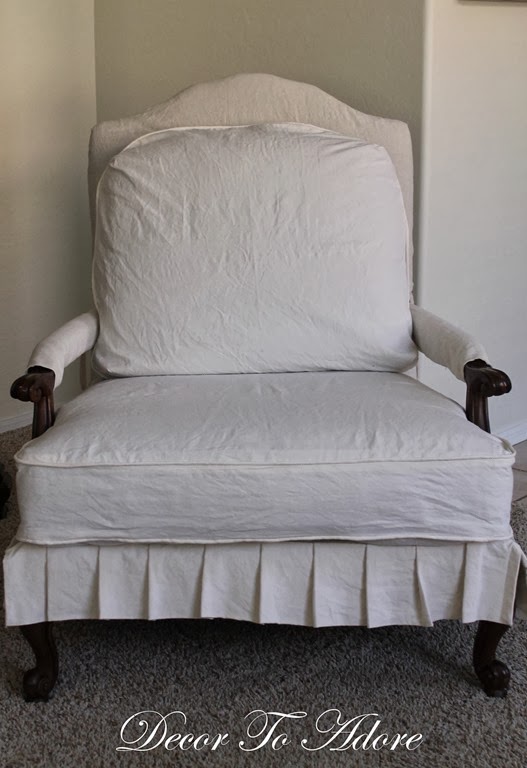 When I told Rosa the seamstress I had thought about sewing the slipcovers myself she chuckled and said "I have been sewing professionally for over 30 years and the arms on this chair in particular were very difficult to create a pattern for.
Can you spot the velcro closure?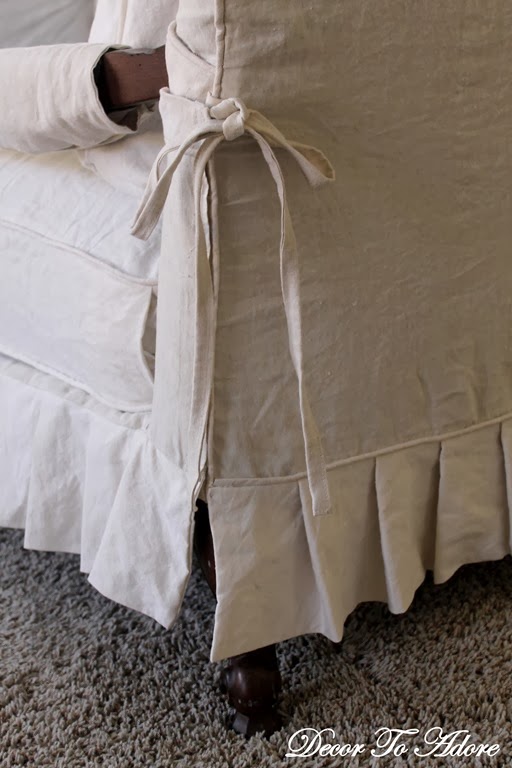 A terrific "AFTER" don't you think?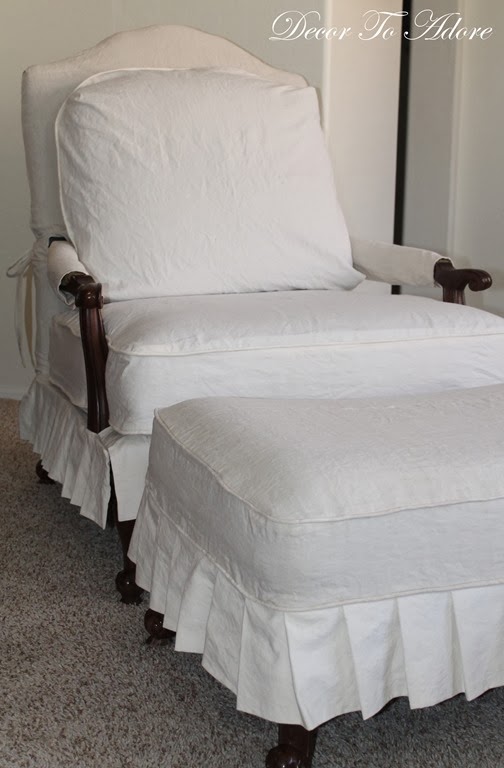 Are you giving any furniture a facelift?
Laura
Linking to: