If you follow me on Pinterest you may have noticed that I have been pinning pictures of Christmas garland like crazy.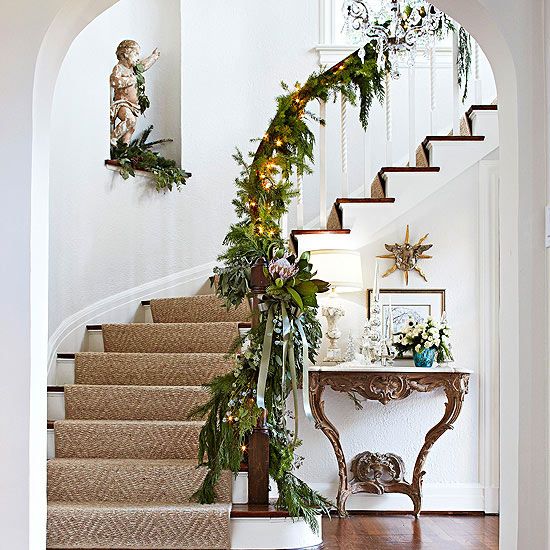 Garlands that would finally make use of the 1000 vintage holiday ornaments I have been hoarding. 
Garland for the kitchen.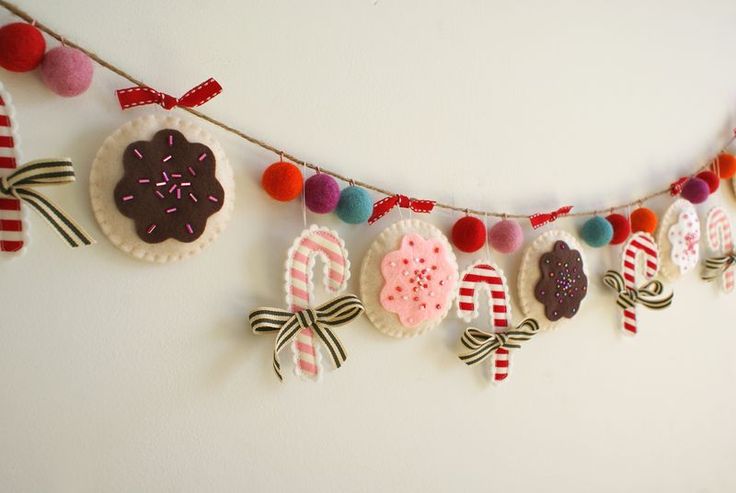 Masculine garlands for Sweet Guy.
Felt daisy garlands for the Fashionista.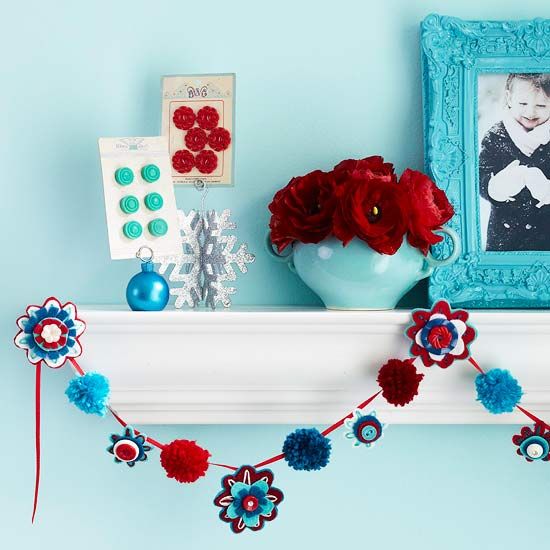 Garlands that make me wish I had a bannister.
We won't be able to have a tree this year as I mentioned in an earlier post. So my plan was to take garland I had on hand and drape it around each persons bedroom door, the kitchen, the living room, etc. and customize it. It was going to be GREAT! I was making the best of it. The universe would have to be by my side.
So why was I yelling at garland? 
I had started in Sweet Guys room. As the youngest he still really delights in Christmas décor.
I followed all the garland hanging (draping?) rules.
To protect the walls I used command strips. I had washed the walls to make sure there was no dust and I even let the hooks hang over night before adding any weight to them.
Just like the package said.
I took the time to unbend and position each branch and wrap the lights around in a perfect garland to light ratio.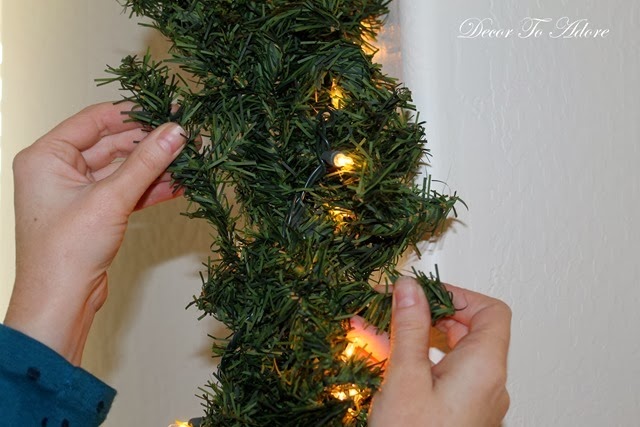 I made an awesome paper garland and attached it. Then, I began to hang all of his favorite ornaments.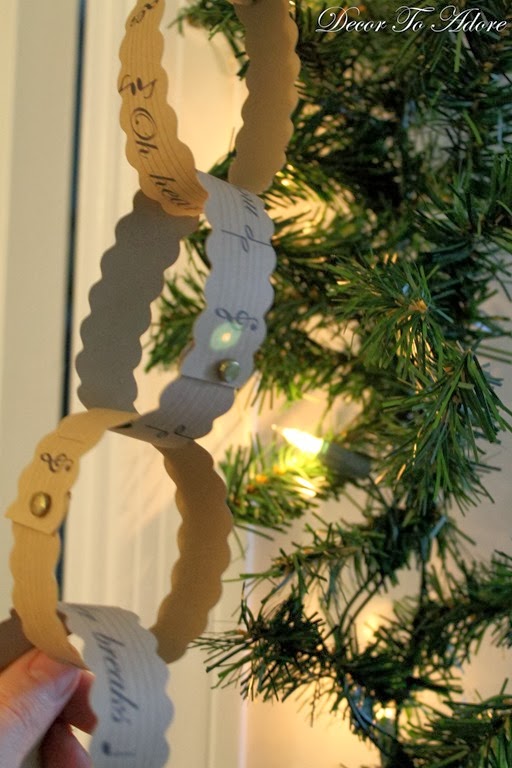 I stopped to go to church and returned to this: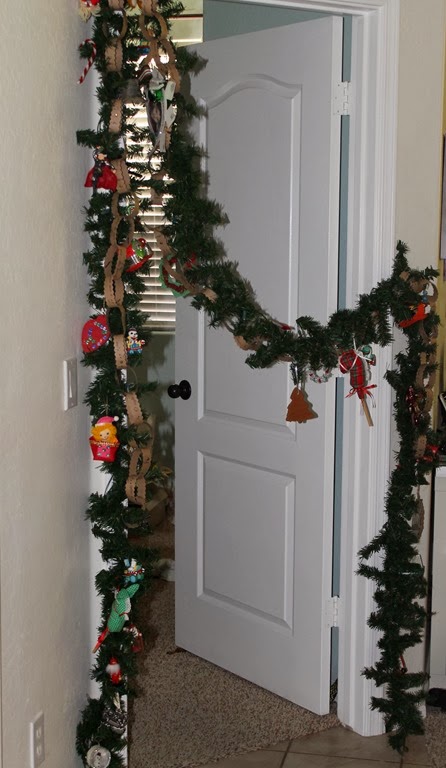 So I added another hook and added some more ornaments. Then the other side fell down.
Earlier today I came home and the entire garland was on the floor. One precious ornament was smashed to smithereens.
There were WORDS. Words were spoken
A lot of words were inflicted on that poor innocent garland.
I then read the packaging on the command strips. Apply to SMOOTH WALLS.
Look closely at my walls my friends. You will find these rough, bumpy "textured" walls in every single room in my house. As a matter of fact you will find these walls in every single house in Arizona.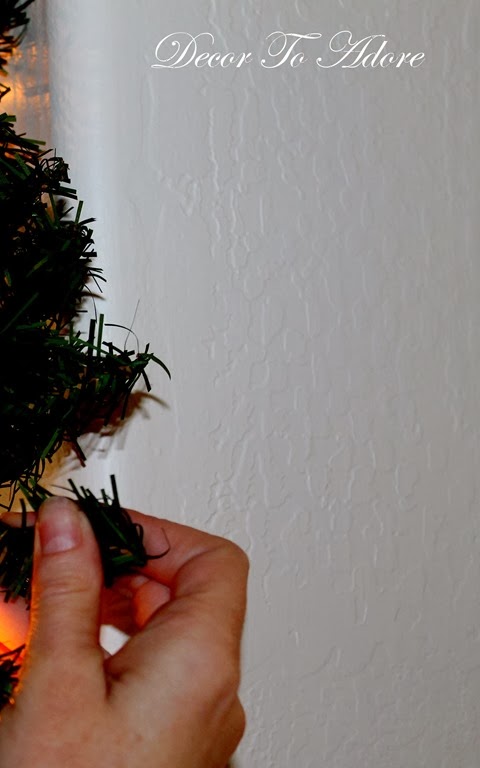 More WORDS!
Then came the hammer and some nails.
I am having garland, oh yes I am. Lots of garland.
Stay tuned,
Laura