My dear friends, I have won the war against garland! Thank you to those who never doubted my victory. Creating Christmas Tree Garland when you have no room for a tree.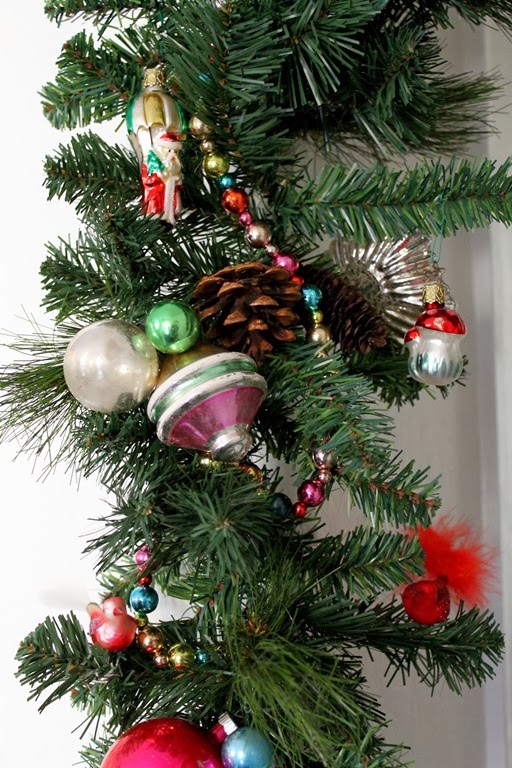 Creating Christmas Tree Garland
You may have remembered that last week I was losing the battle. It was nothing that a few nails couldn't fix. (smile 🙂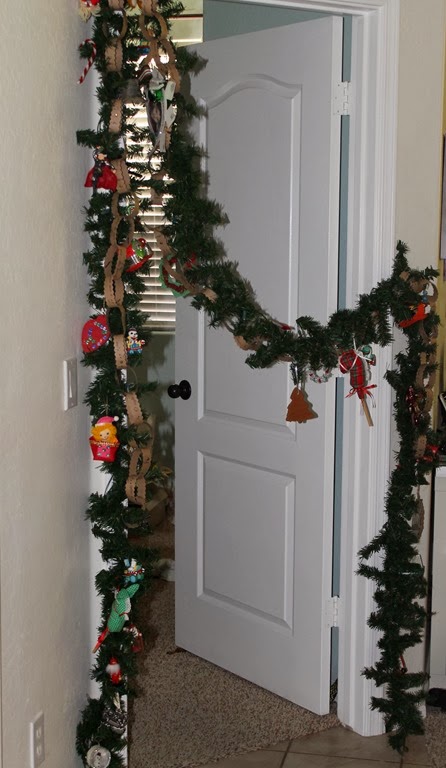 The first garland you encounter is at the front door. I hope to add an actual "Merry Christmas" vinyl soon but for now, we'll pretend.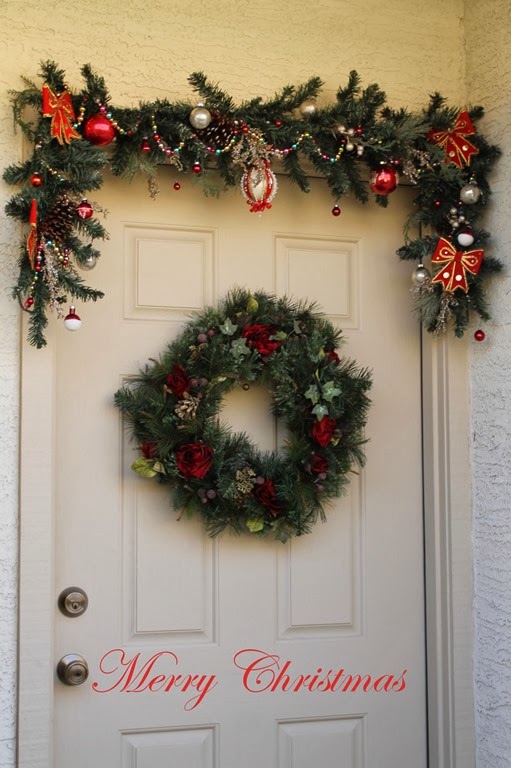 It features vintage red velvet and sparkly treasures.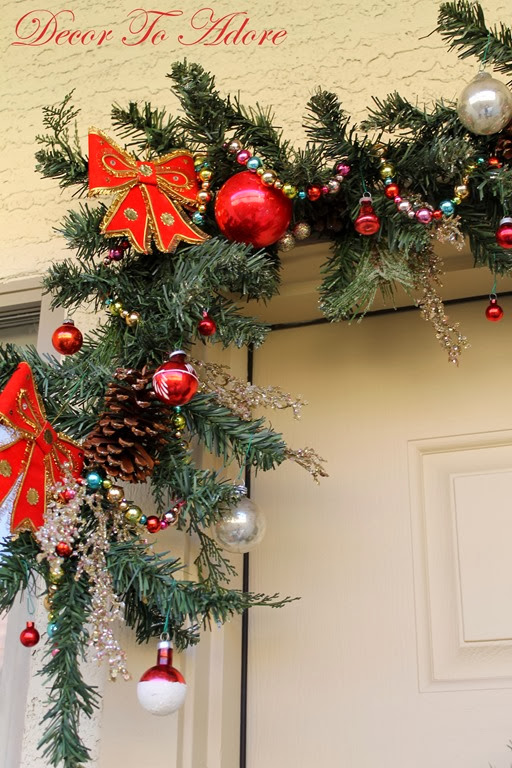 In the essence of time, I used the same wee ladder that was the focus of my front porch autumnal décor. I just replaced pumpkins for poinsettias. (Yes, they are real.)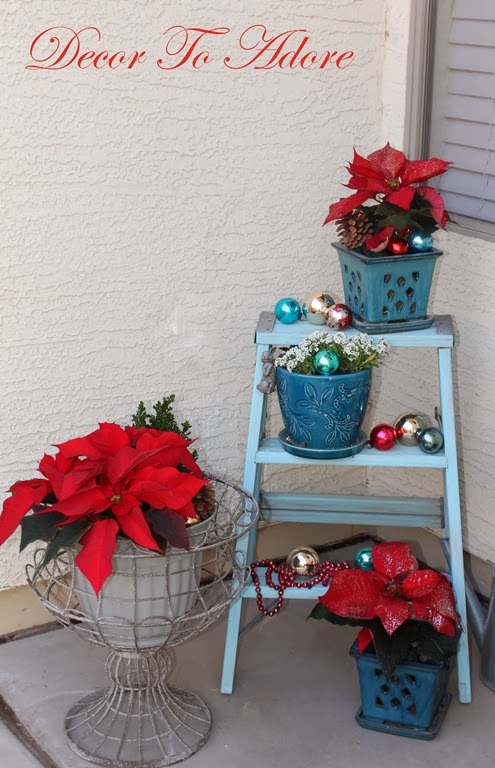 Right as you enter the front door you can see the archway that leads to the bedrooms.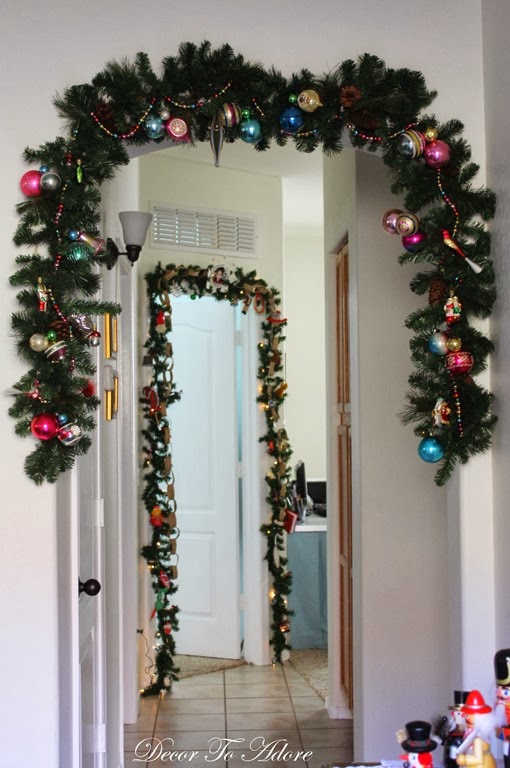 It's decorated with vintage Shiny Brites and hand blown ornaments that we purchased while living in Germany. Do you see Saint Nikolaus and Eric in his lederhosen?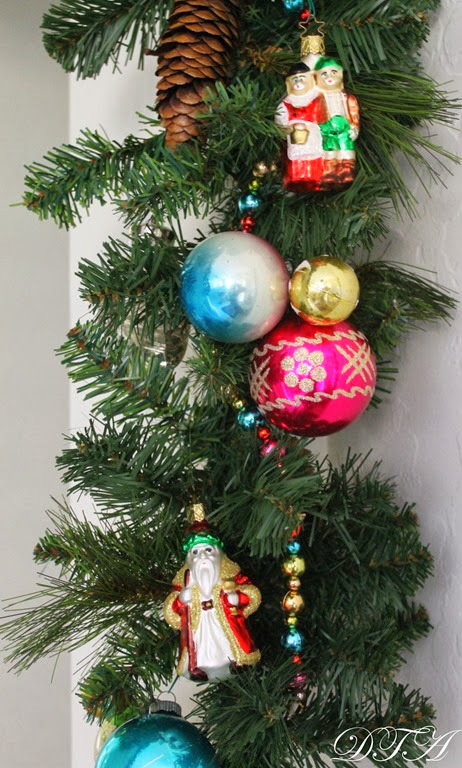 If you look left you can see the other two garlands.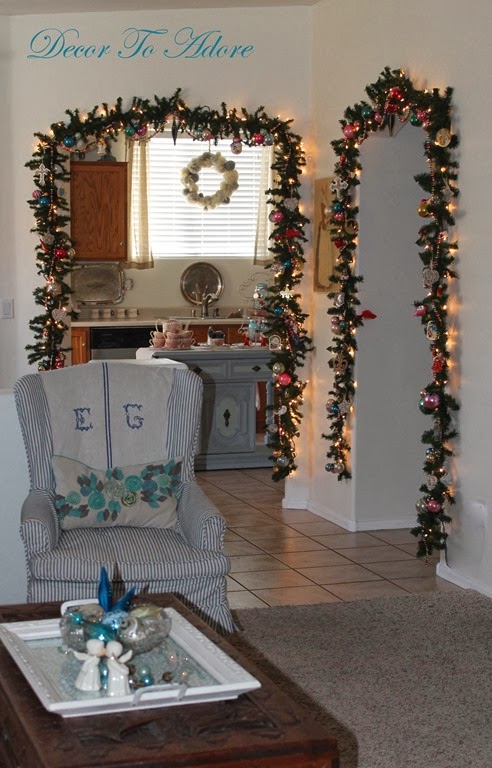 Just last night the Fashionista said that the garland was so festive that she didn't even miss having a tree. That brought so much joy to my heart. 
I smiled when hanging the ornament we bought for Sweet Guy the year he was into pirates.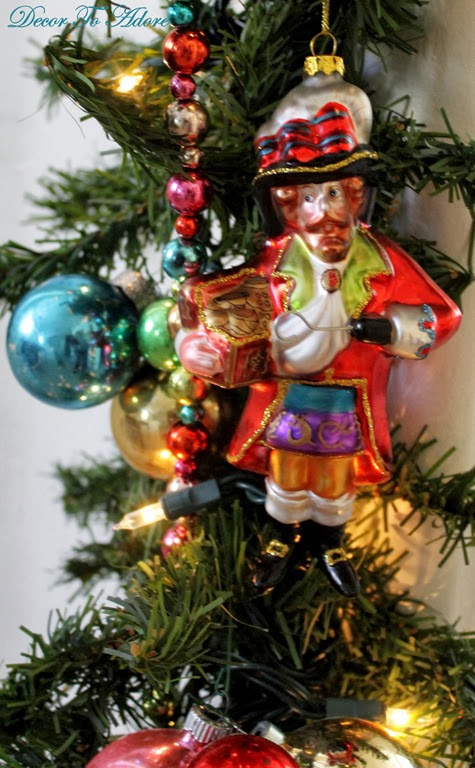 Not only is this a joyous advent season but truly "Happy Golden Years".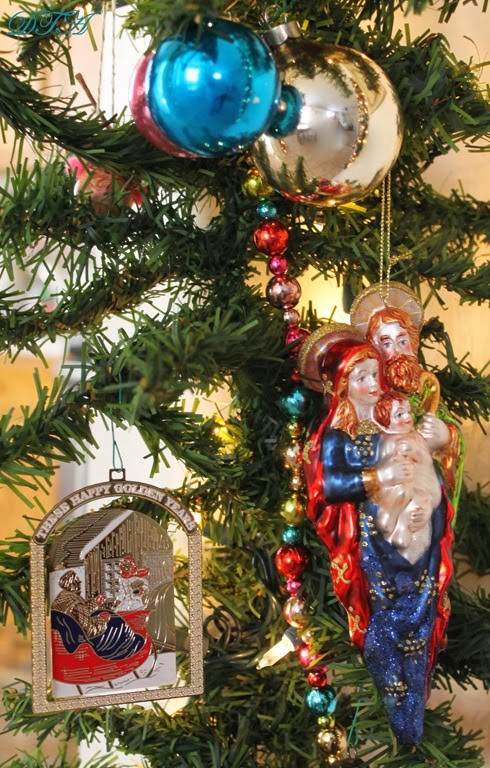 Shine on!
Laura