Here is another quick and easy holiday craft. It is a perfect activity to help keep the kids occupied and add a festive flair to your decorating and gift giving with Christmas Clips.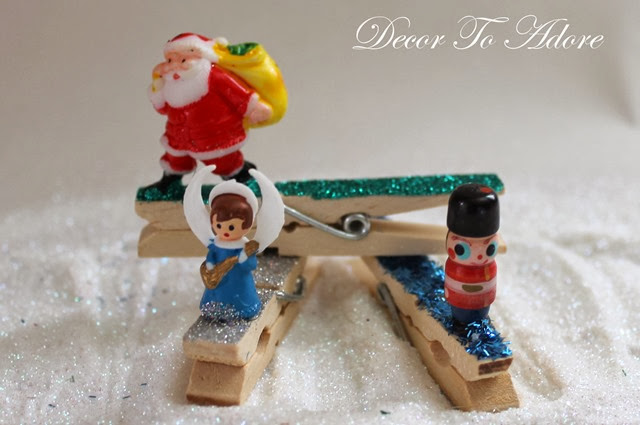 Christmas clips
I created the clips to give as a "thank you" for all the sold orders in my Etsy shop.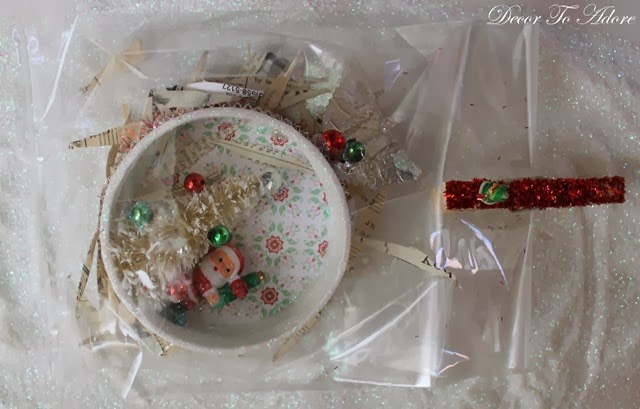 So Easy To Make
The wooden clothespins were found at Wal Mart. They were $1 for 100. Little vintage treasures were hot glued to the clip. (But craft glue could be used instead for little fingers.) Then a layer of craft glue and glitter was added to the top surrounding the figure.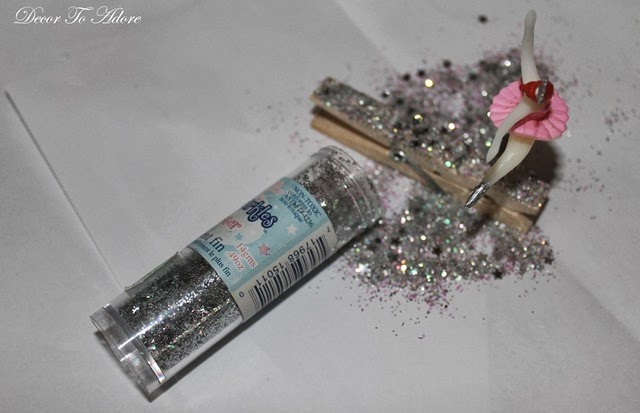 Darling wee deer, merry mushrooms, and adorable angels.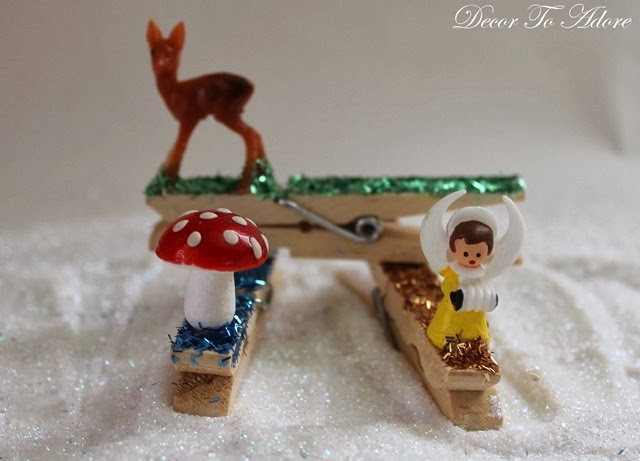 Nutcracker ballerina's, wee elves and peaceful doves.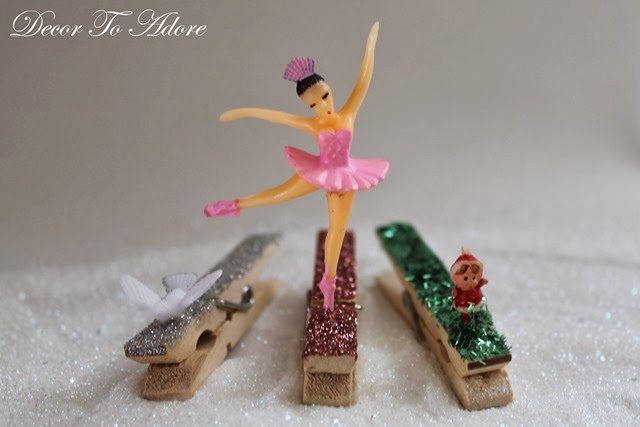 They looked so cute on bags of candy Sweet Boy passed out to his classmates.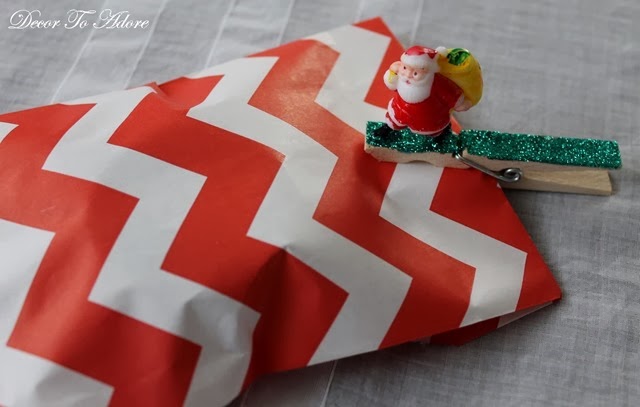 What wee extra's are you including on your gifts?
Laura