Next week I will be hosting a dinner party for 12. I wanted something for each guest that would be a nice alternative to the commonplace card. Here is a Candy Cane Initial and A Pocket Fold Napkin.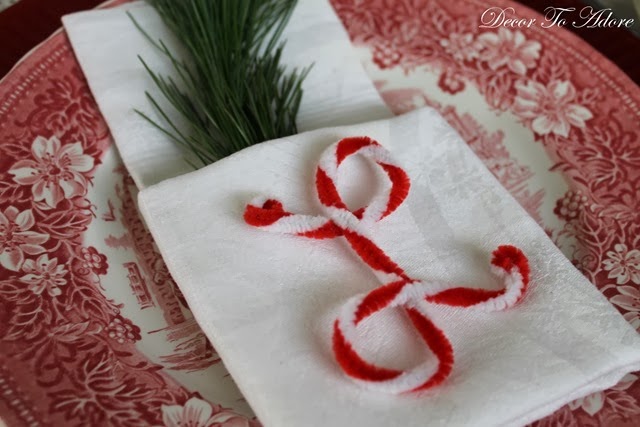 Candy Cane Initial and A Pocket Fold Napkin
I found the candy cane striped pipe cleaners in the Target $1 section. I have also seen them at the dollar store. You'll need wire cutters for certain initials and also a pencil or pen to curl the ends.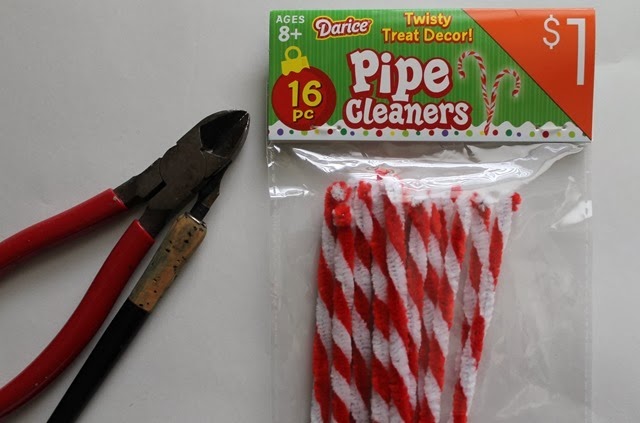 Easy To Make
The pipe cleaners bend into any shape quite easily. For a bit of extra flourish I wound the ends around the end of a calligraphy pen. For certain letters you may want to add a dot of hot glue to hold a shape.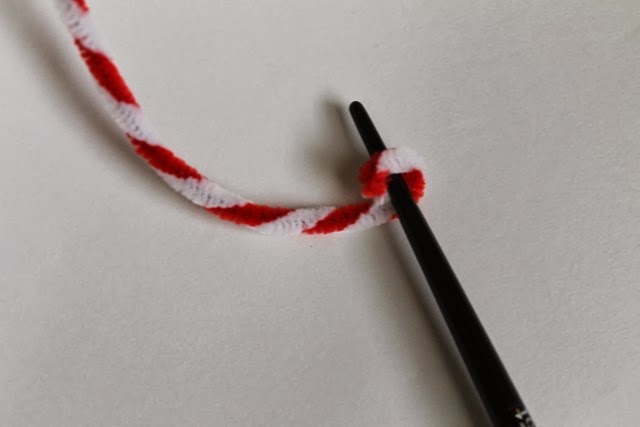 This is a quick and easy craft that makes a festive place setting when  paired with a pocket napkin holding a sprig of pine.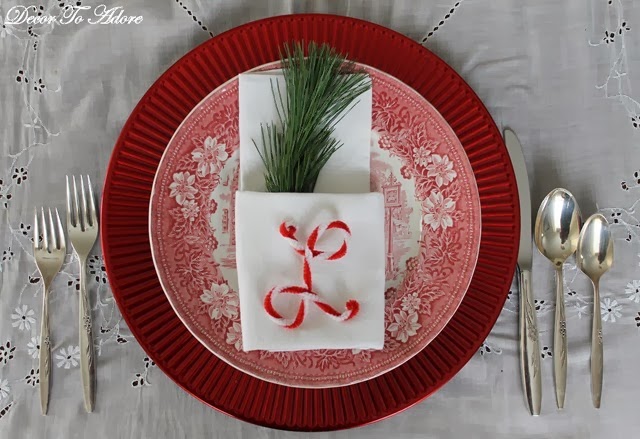 Pocket Napkins
Pocket napkins are also fast and easy to create.
Begin by laying a napkin on a flat surface and fold in half vertically. Try to align the corners.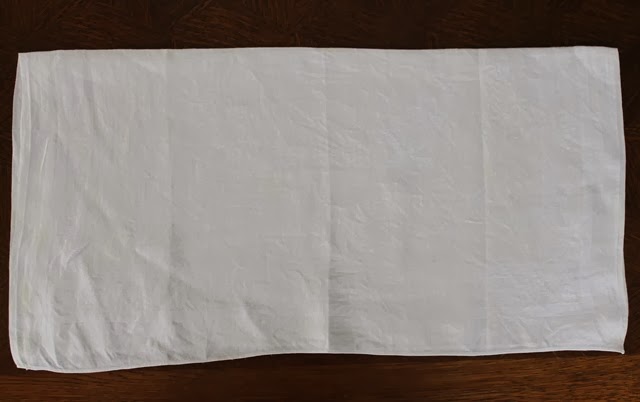 Take the left edge of the napkin and bring it towards the right side about 3/4 onto the napkin. You can see by the crease that the process is repeated a second time.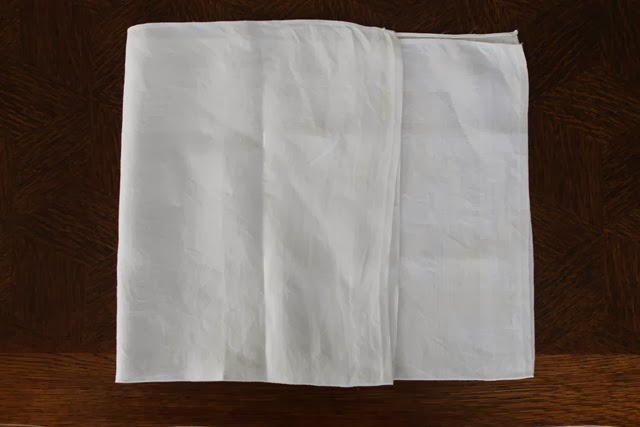 From there if you spin the napkin sideways it will look like this. Next, carefully turn the entire napkin over.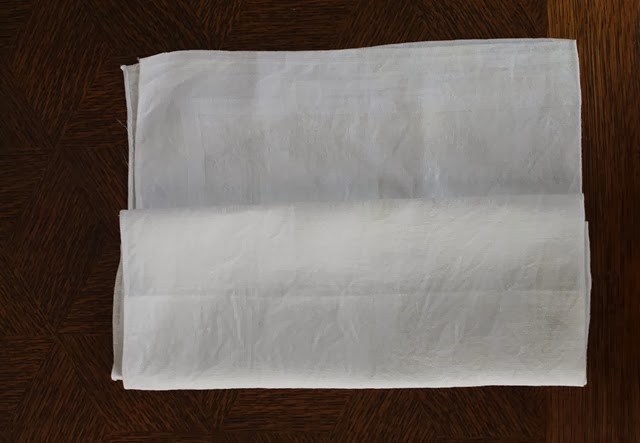 Fold the left side of the napkin into the center. Lift up the left-hand side fold.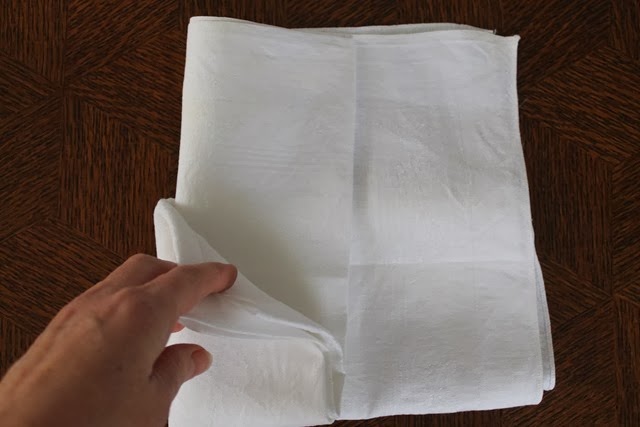 Grab the right-hand side of the napkin and bring it towards the center and tuck it into the open left fold.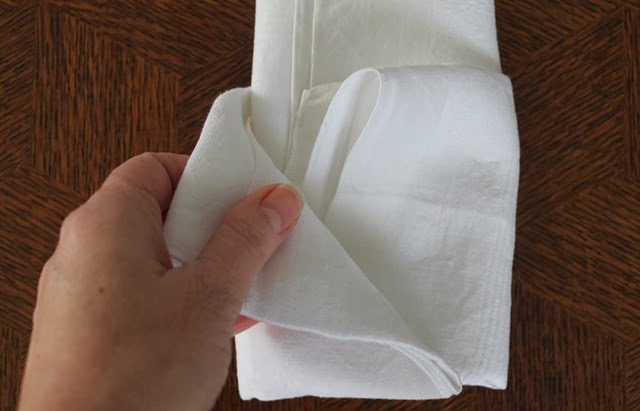 Flip it over and voila, a pocket. I recommend a good pressing to create crisp folds. It looks neater.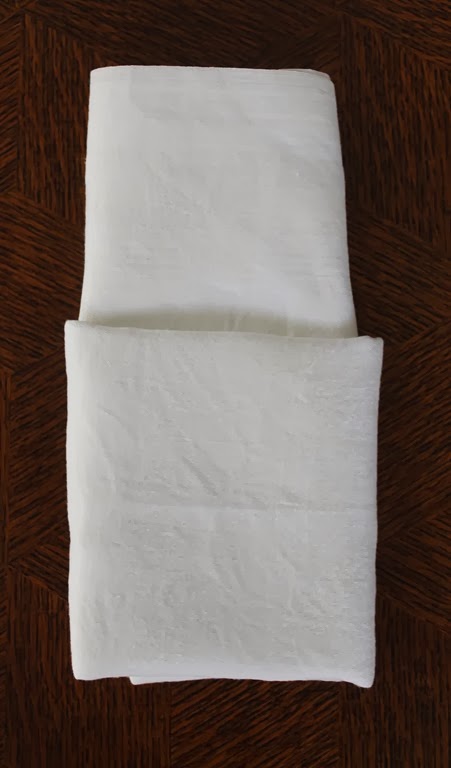 You can tuck in flowers, silverware, or a small gift…just use your imagination.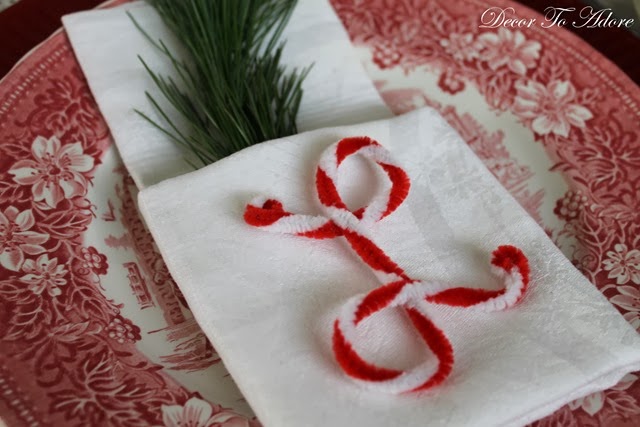 The candy cane initials also look great on presents.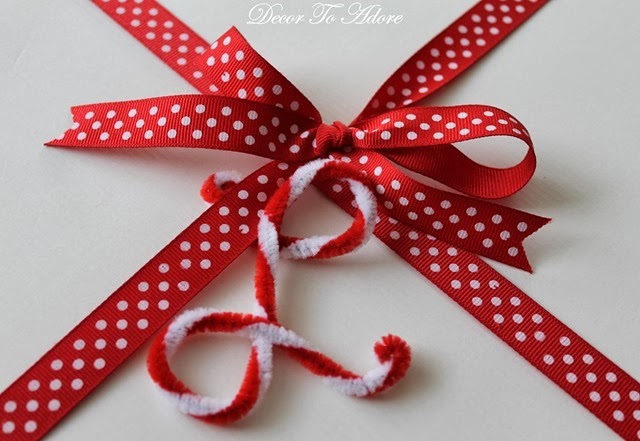 What will your holiday table look like?
Laura