This was An Easy and Pretty Appetizer Platter that platter took me less than 5 minutes to create.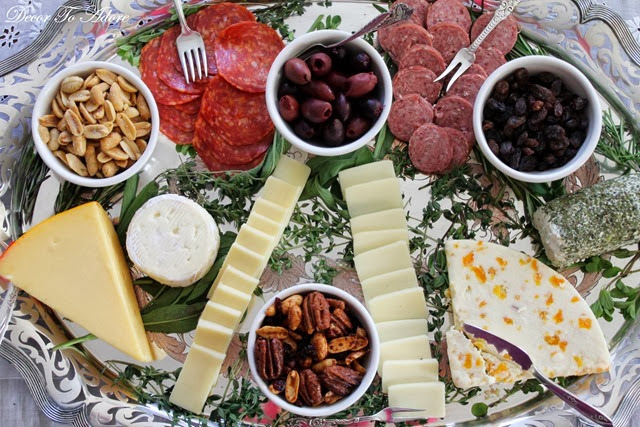 An Easy and Pretty Appetizer Platter
The first layer is fresh herbs for a bit of color and heavenly scent. You can use rosemary, sage, thyme and even lettuce leaves in a pinch. Make sure all are washed and dried.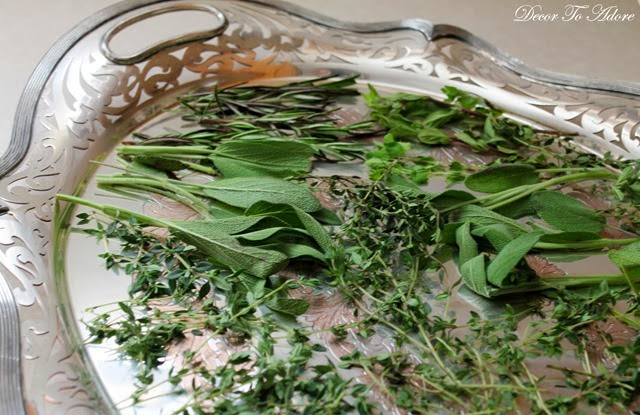 Nestle in a few small bowls of nuts, dried fruits, and olives.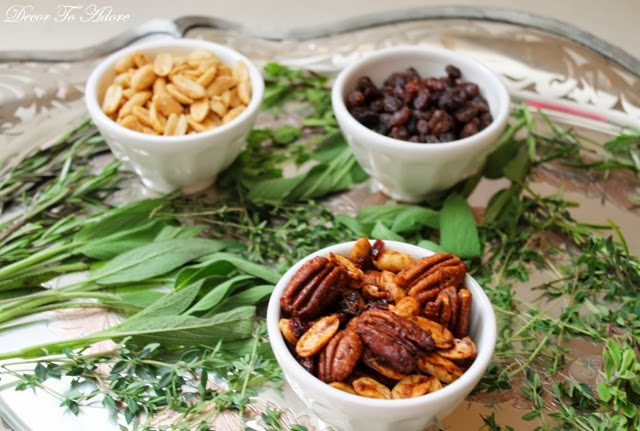 Add assorted meats and cheeses along with pretty serving tools.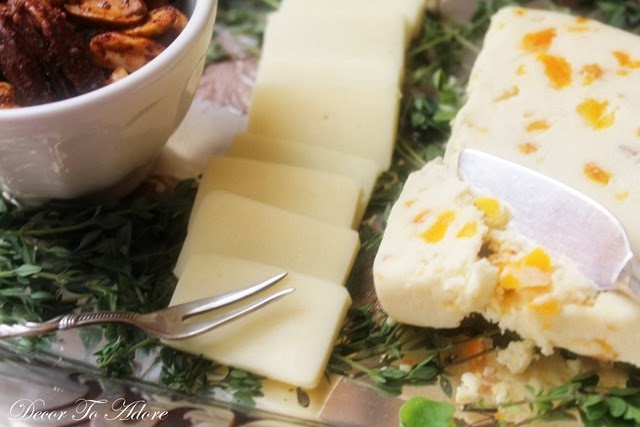 Serve alongside some yummy crackers and fresh oranges for a perfectly festive fare.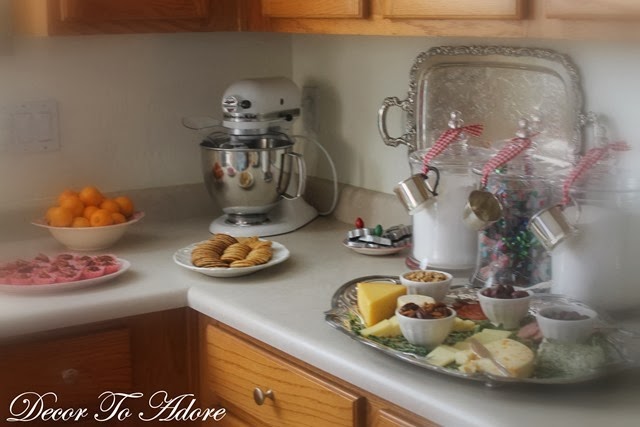 What's your quick and easy appetizer?
Laura
You may also enjoy
A Perfect Holiday Hors d'oeuvre The Charcuterie Board