This past Tuesday I shared a glimpse of what my average day looks like. Of course some days are busier than others and some are less busy. In the comments many of you said that you got tired just reading about my day. Truthfully, me too. It is only by the grace of God that I get through each day. This is indeed a busy season in my life. But I want you all to to know that I am NOT superwoman. 
The truth is sometimes I get completely and TOTALLY burned out. It generally starts with something small. Such as I return home from the grocery store/job/school only to find that my previously clean kitchen sink now has several dishes stacked in it. What really stings is that the dishwasher, well, it's completely EMPTY.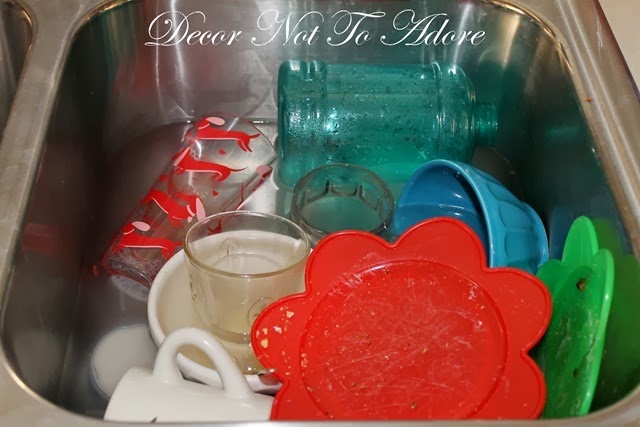 Then my eye wanders over to the area next to the sink and it rests upon several empty soda cans that somehow just could not make it to the empty recycling area.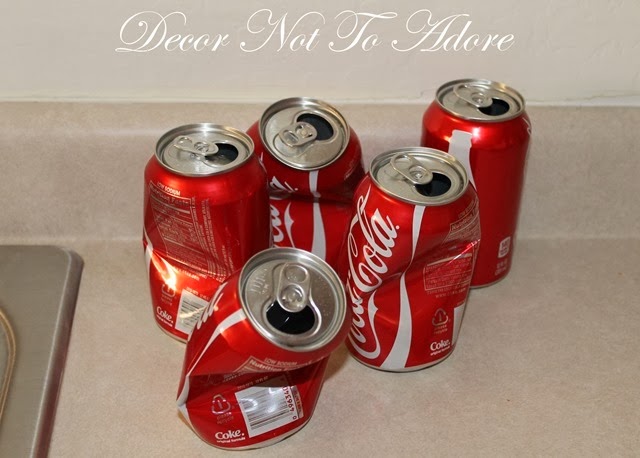 I sigh and head to bathroom. There I find a piece of trash laying right next to, you guessed it, an empty trash can.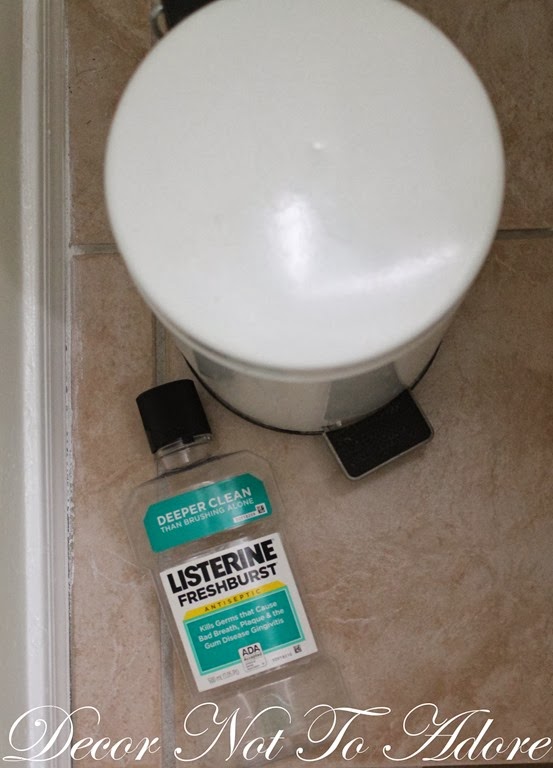 But what I discover next is what truly sends me over the edge. It's not the first time this event has occurred. Normally I quietly resolve the problem even though it is something that I REALLY hate. But this time I can't let it go. I get SO mad that I leave a message for the offender.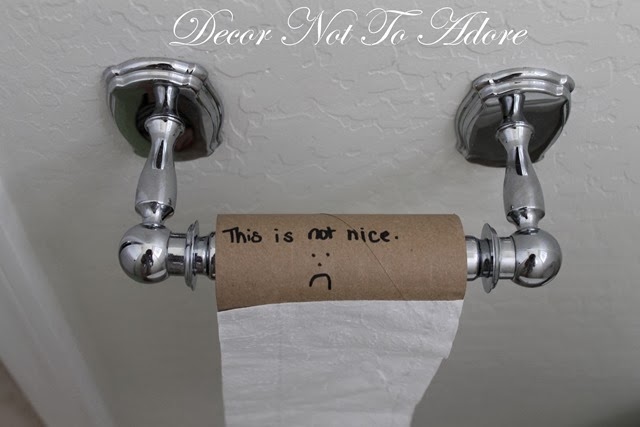 I've HAD it!
So I pick up the keys and just leave it all behind.
My destination is never the same.
Sometimes I head to a quiet spot and read a book. Other times I wander the aisles of Target aimlessly. This time I found myself, on a Tuesday at 11am, in a quiet and empty theater watching "Austenland" .
It had everything I loved~ Beautiful English manors and their interiors …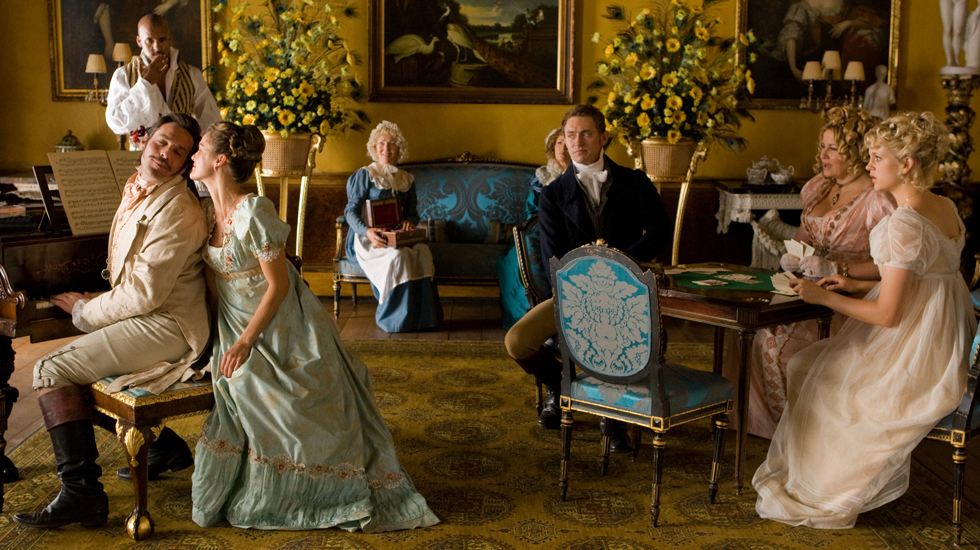 …Romance…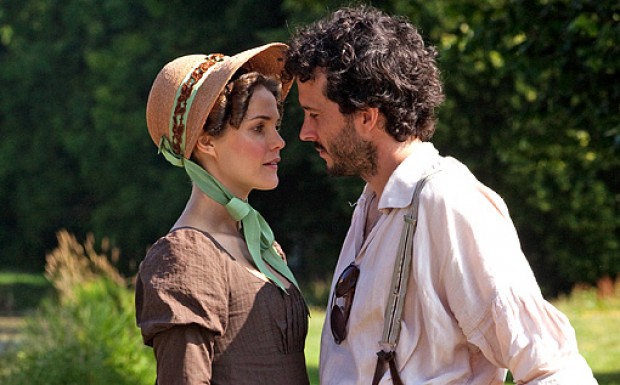 …and Jennifer Coolidge stealing all the scenes with her ridiculous hats and hairstyles.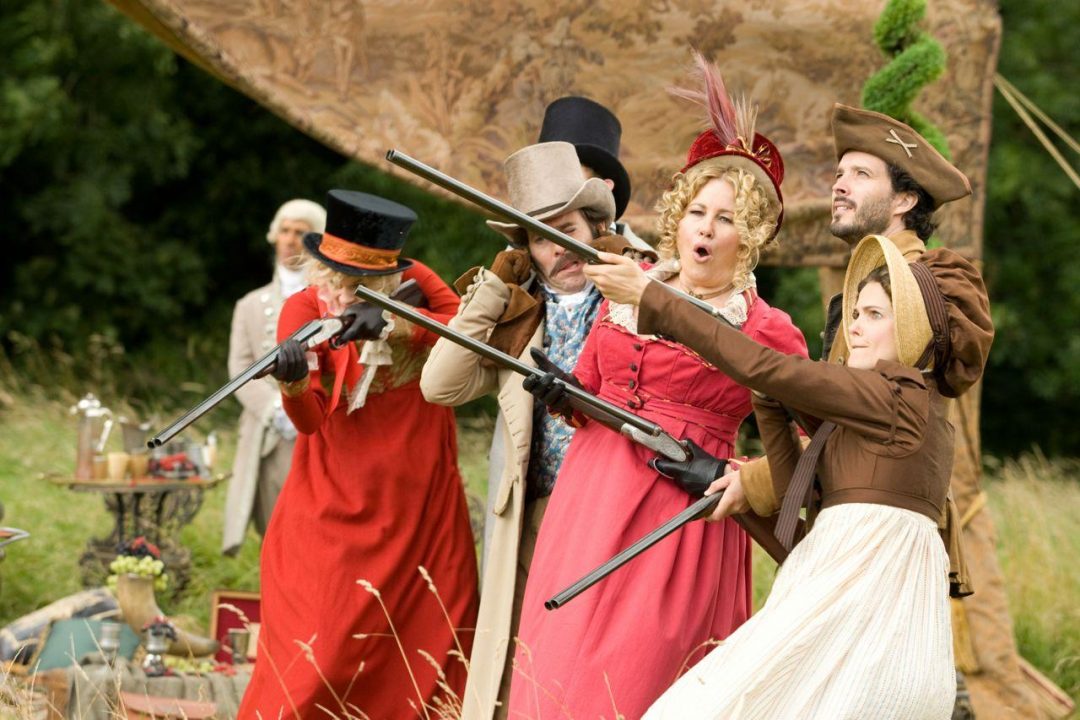 And magically, just two hours later, I was transformed. Ready to take on the world. With just a two hour break. As always I think to myself, "I should do this more often, why don't I?"
Because even though I return home to find it in the same state in which I left it, I can somehow tackle it all.
God WANTS us to rest. To have a Sabbath.
But here is the thing, as much as I would like it to happen on Sundays the reality is I have to get breakfast for my family(and lunch AND Sunday dinner). All meals require prep and clean up. Then there is the mad hour I race around trying to get all of us to church on time. Afternoons find me making sure all the clothes are clean and ready for my family for the upcoming work and school week. My busy list could go on and on… I won't bore you. I can almost guarantee any woman reading this post can relate.
The fact is that it is almost impossible for a wife and mother to relax on a Sunday.
I think it is more than ok to take a personal Sabbath on another day, even if it is just for two hours.
So, if you are like me and somehow need permission to take a break, you have it. From God.
Laura
"Six days shall work be done, but on the seventh day is a Sabbath of solemn rest, a holy convocation. You shall do no work. It is a Sabbath to the Lord in all your dwelling places." ~ Leviticus 23:3
"So God blessed the seventh day and made it holy, because on it God rested from all His work that He had done in creation." ~ Genesis 2:3"
"Six days you shall work, but on the seventh day you shall rest. In plowing time and in harvest you shall rest." ~ Exodus 34:21