Yesterday I shared my Thanksgiving tablescape. I really love the soft brown damask napkins.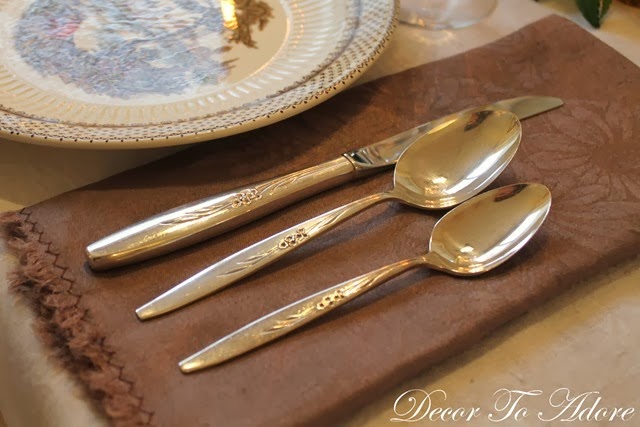 I am always drawn to antique and vintage table linens. I often find them quite inexpensively at estate sales. Recently I bought two large vintage cotton damask tablecloths for less than $1. One of the tablecloths had a few holes in it. That was ok. My plans were to make generously sized napkins from the cloth.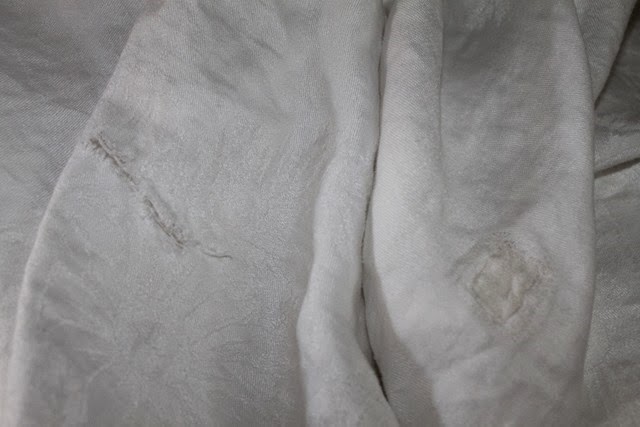 Measuring 22 inches across I made a small snip with the scissors and then easily tore the cloth the rest of the way. I then measured 22 inches down and made another small snip and tear. The tablecloth yielded a total of 8 napkins. To keep the edges from fraying any further I sewed a simple zig zag stitch. The napkins then received a bath in brown Rit dye. (Use your 50% off coupon!)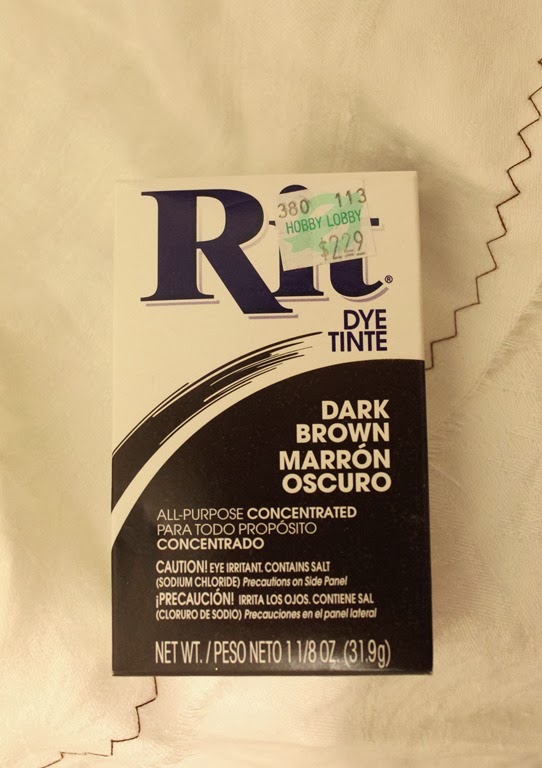 I love the soft brown shade and lovely pattern on the napkins. They pair so well with the plates.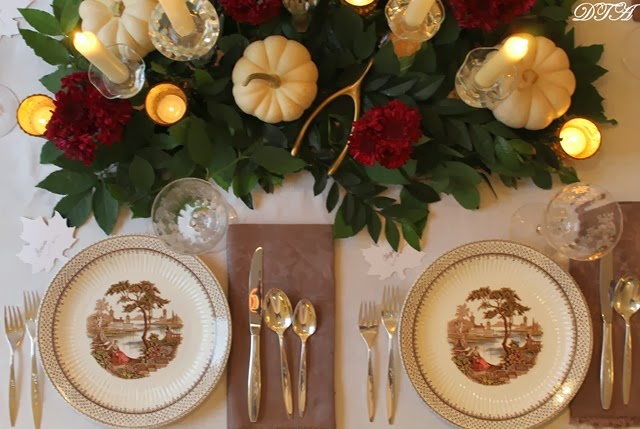 To create the centerpiece I placed a scrap piece of wood on top of the tablecloth.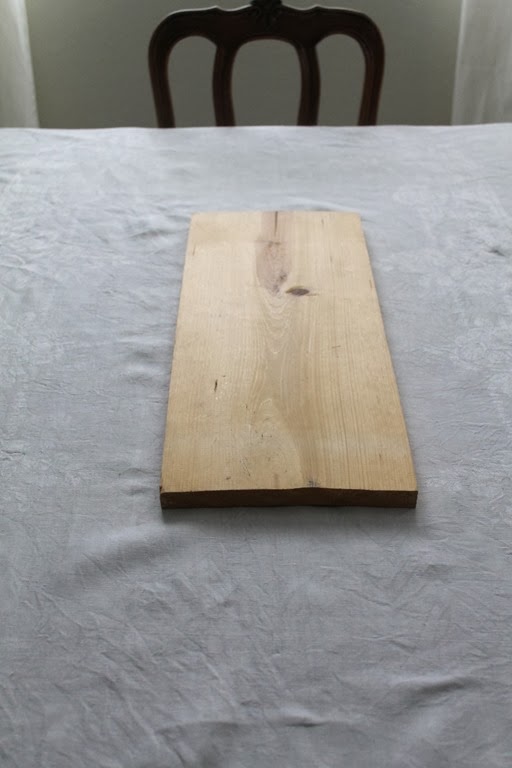 I then grabbed my gardening shears and went outside. We have a tree in our backyard that has roots that occasionally sprout branches. I trimmed them back as well as a few other plants and flowers. Everything was rinsed off before it was brought inside.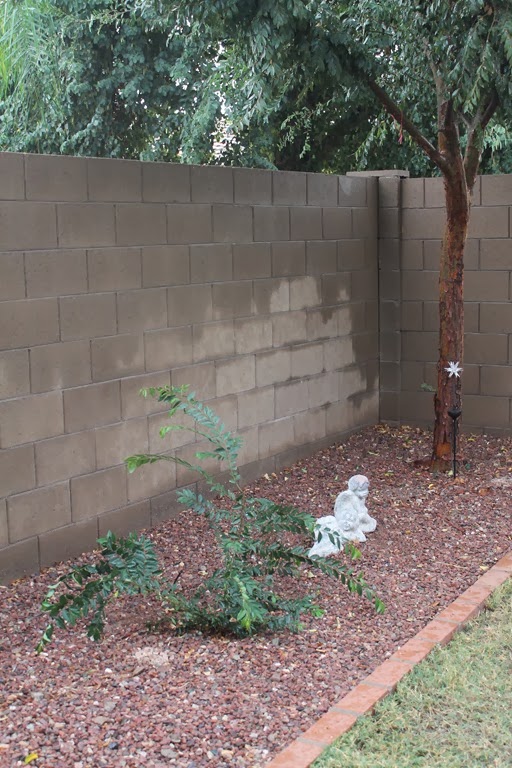 I topped the wood with crystal candlesticks and then began surrounding them with yard clippings until the plank was covered.
I nestled in some votives as well as a few burgundy mums in small glass vases. (Baby food jars would work well too.) The greenery was topped with three leftover pumpkins. My family loves it.
What will your Thanksgiving centerpiece look like?
Laura