Did you have a happy and safe Halloween? We enjoyed a lovely evening with our friends and neighbors.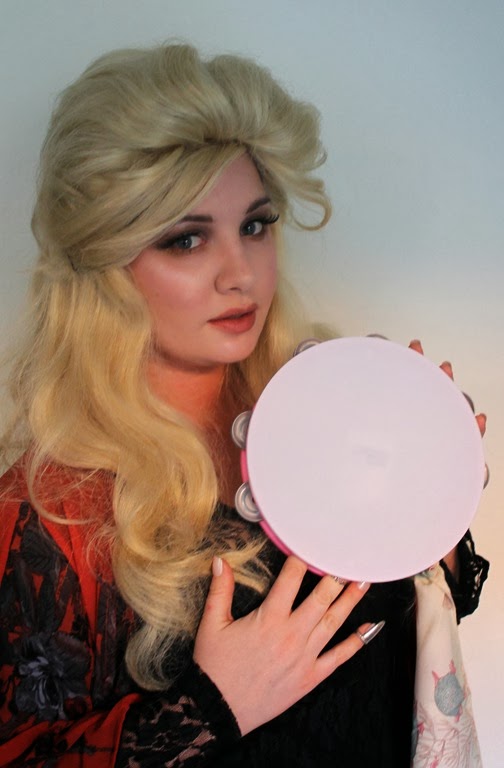 Today I am thinking about St. Francis de Sales ~ the patron Saint of writers.  
After several weeks of class essays, thesis papers, time consuming projects and research heavy posts I have decided to take the next few days off.
Until then, let's play a game. My daughter, the Fashionista, is also quite crafty. Yesterday evening she channeled her inner (and favorite) rock star goddess.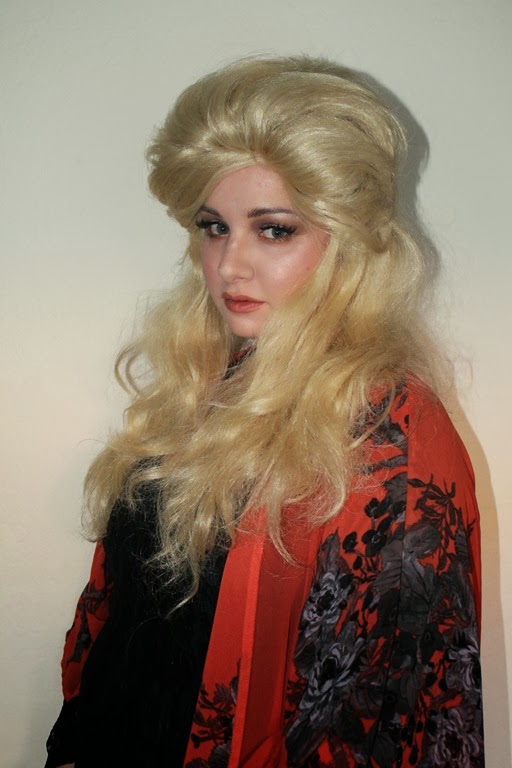 This singer found amazing success in a group as well as a single artist.
She is known for her long golden locks, flowy dress and top hat.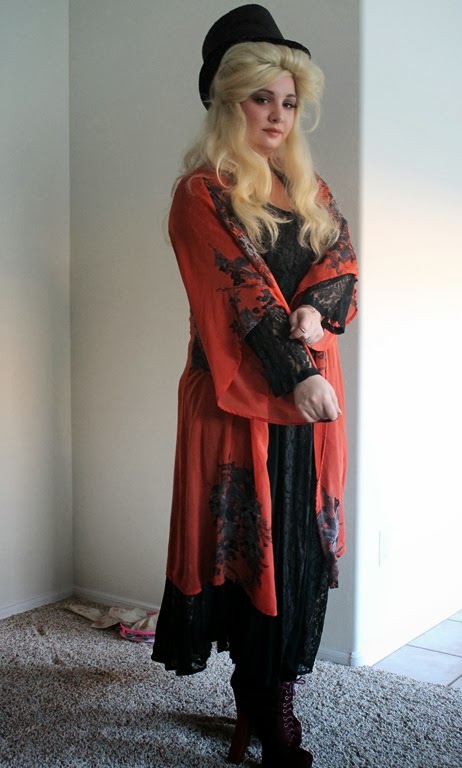 She was also born in and currently lives in Phoenix.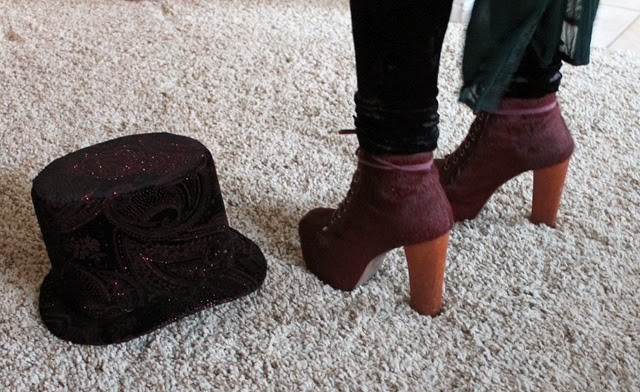 I'll return next week with some happy news and a give away or two…or three…No, it won't be Franz. 🙂
Have fun in the comments,
Laura