UPDATE: This giveaway ended on November 11th. The next giveaway will be held on black Friday.
As I was planning my weeklong giveaway celebration I wanted to make sure to say "Thank You" from the bottom of my heart to all the "Adorable People" who have read Décor To Adore over the years. Truly lovely people. Good friends I have laughed and cried with. It is truly what makes blogging so very much fun for me.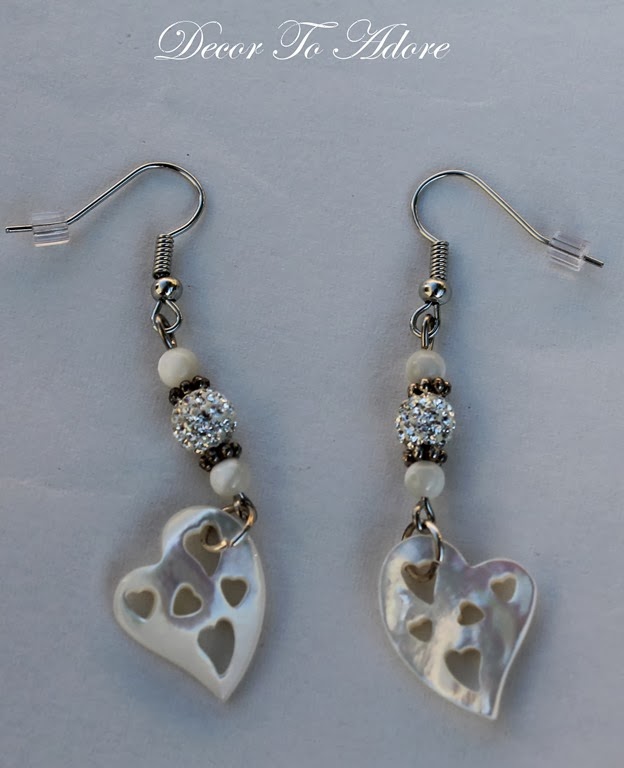 While I have often said that I write DTA primarily as an online journal for my family and business, it is the readers, their kind comments and tremendous encouragement that truly make this blog shine.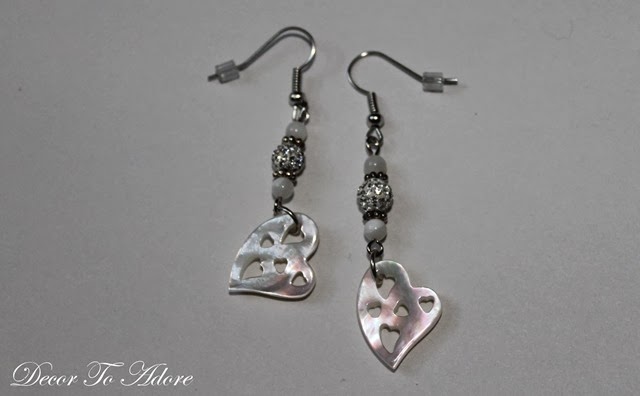 So today, through Nov. 11th, just leave a comment to win these sparkly mother of pearl earrings that come straight from my heart.
Laura
Here's a heads up regarding the final giveaway tomorrow.
Mondays Giveaway HERE
Tuesdays Giveaway HERE
Wednesdays Giveaway HERE
Friday~ 20 Giveaways HERE