UPDATE: This giveaway ended on November 11th. The next giveaway will be held on black Friday.
This is my 1000 post! I have to share with you that this blogging milestone sneakily snuck up on me. I didn't even realize until last week that this momentous occasion was rapidly approaching. But I guess that neatly sums up why I write this blog~ there are no long explanations, this blogs exists simply because of my love for sharing and the pure joy of writing.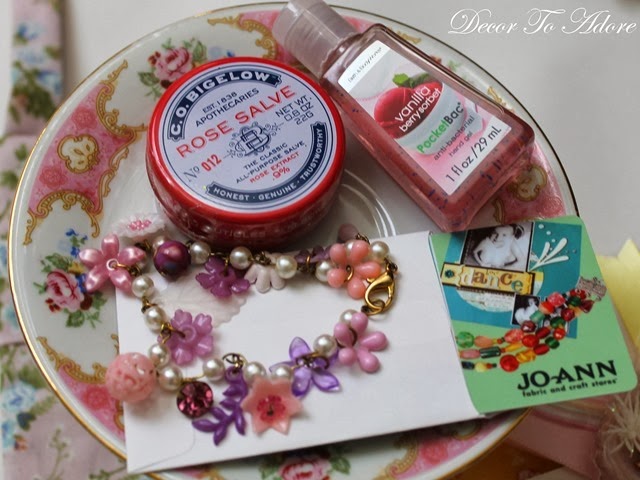 I have made many wonderfully good friends over the years and it is because of you all that Décor To Adore will be celebrating all week long.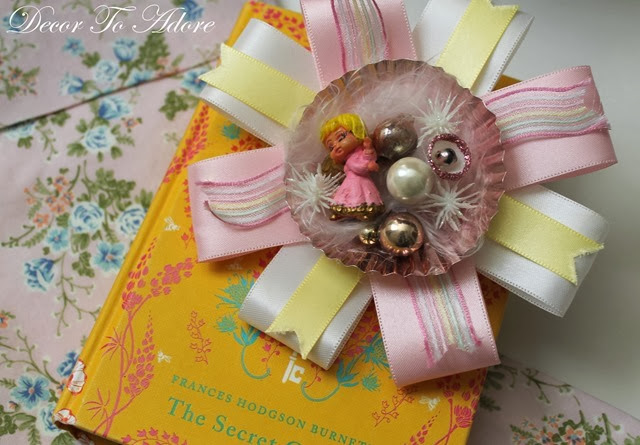 I thought it might be fun to host a few giveaways that contain a few of the projects I have made over the years as well as some of my featured favorites. Today's pink themed giveaway contains a pink cupcake plate, pink corsage, pink bracelet, a few pink favorites, and a gift card to Joann's. Everything will be neatly tucked into a pink Christmas stocking. (The winner will be selected on Nov. 11th.)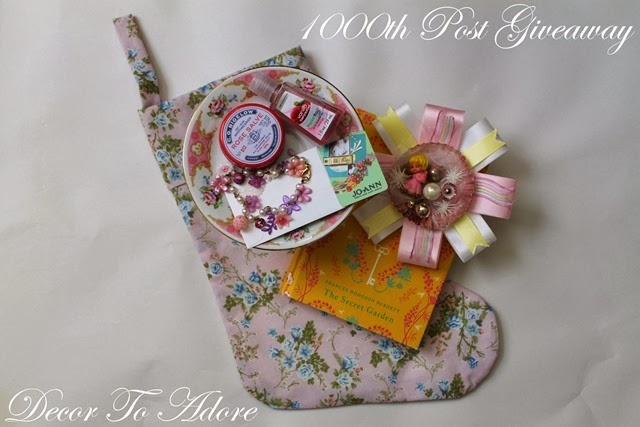 For today's pink themed giveaway just simply visit the Décor to Adore Facebook page hit the like button and then leave me a comment on the DTA Facebook Page. 
Laura