UPDATE: This giveaway ended on November 11th. The next giveaway will be held on black Friday.
Thank you for your lovely comments regarding my 1000 post milestone. I hope you entered yesterday's GIVEAWAY.
I know how busy most of us are. Today I am sharing some of my favorite time saving tools. Even though most of us would like to do this: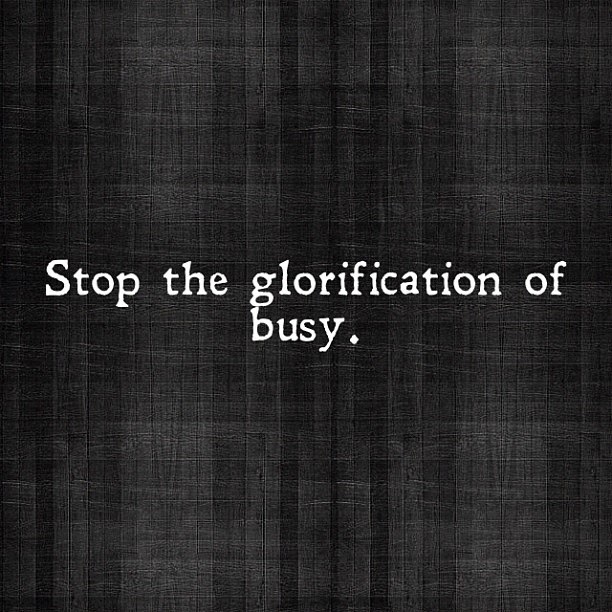 In writing about the many, many projects I have created over the years the question I am most often asked is:"Do you sleep?"  I do. But my day begins early. I don't set an alarm clock so the time varies. One day I might rise at 4:30 am. On this particular day I was up at 5:15.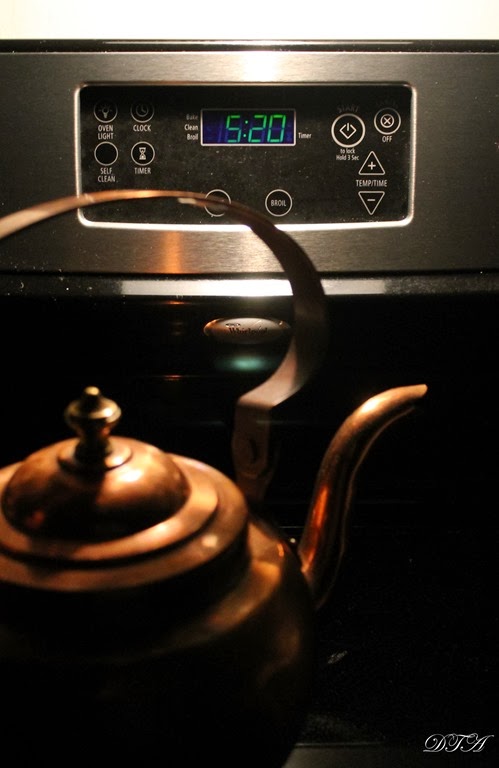 On this day as I waited for the teakettle to boil I fed two demanding dogs and then put away the clean pots and dishes leftover from the previous night's dinner party.
5:30 am Tea in hand I found a cozy chair. I like to study in the early morning quiet. Today is "Art and Myth in Ancient Greece". While I read I take notes for an essay paper due later this week.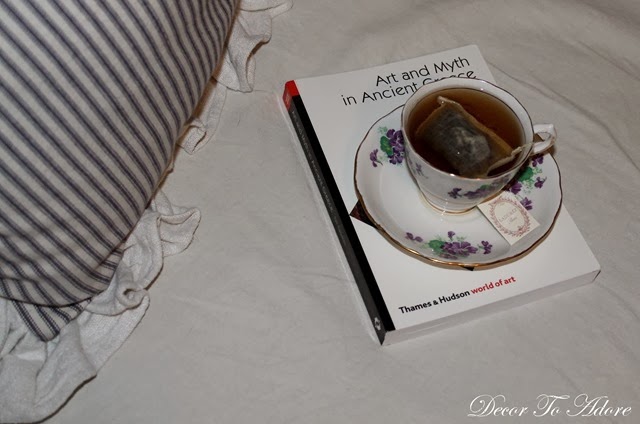 At 7 am I toddle back into the kitchen to make breakfast for whoever wants it.Today is cream of wheat, raisin toast and juice. I will eat later.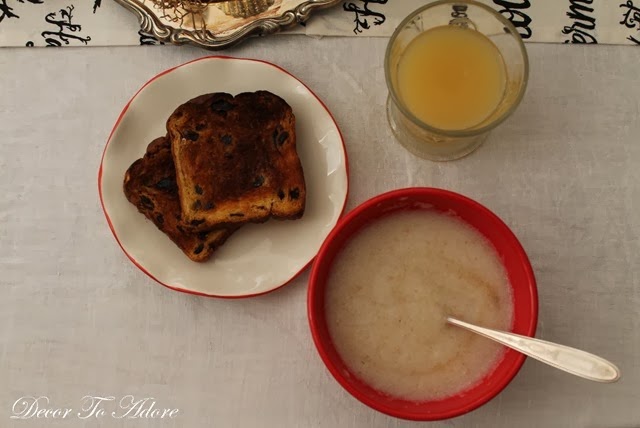 7:20 Dishes are done. Beds are made. A lost shoe is found. The husband is kissed goodbye. Laundry is started.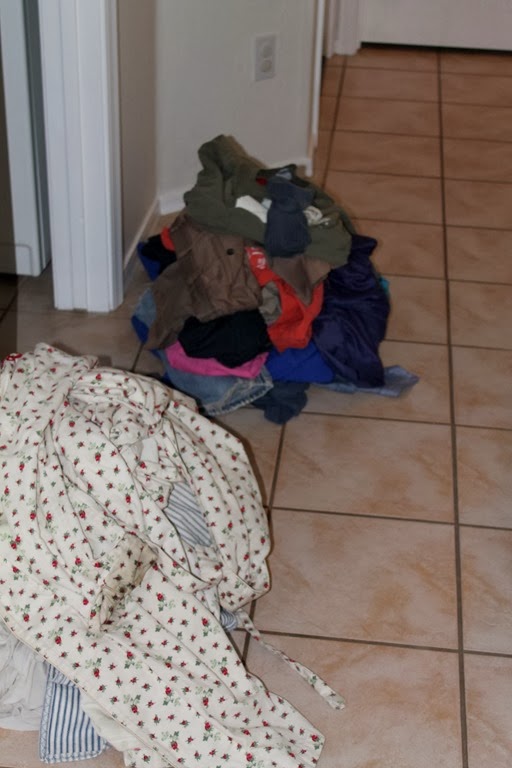 At 7:30 Sweet Guy's lunch is slipped into his backpack and he is sent out the door on his scooter. On Mondays, Wednesdays and Fridays I often follow on foot with my two furry friends.  (Tuesdays and Thursdays have me in the car on the way to school.)
But it was Monday, so we walked until 8 am.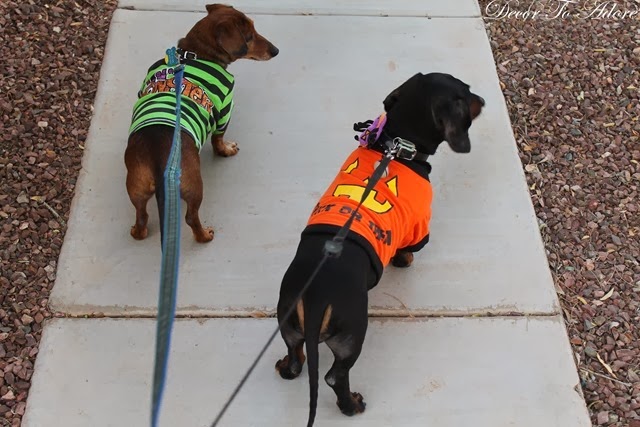 Upon my return I reheat breakfast and turn the computer on. I set a timer and scroll through my personal and work emails. Notes are made. I scroll through my favorite blogs. Before I know it 30 minutes have passed. It ALWAYS ends too soon. All  comments to my own blog are saved. On Saturday mornings I devote two to three hours responding to each and every one. I wish I could respond daily, but time marches on.
8:30 am Into the bathtub, then dressed and even a light application of mascara and lip gloss.
9 am I gather up my notes and begin to write an essay paper. On average I take three classes a semester. School is not easy for me. In order to get the grades I want I have to devote several hours a week to study. Of course quick breaks occur to toss the laundry in the dryer, sweep the floor and scratch a dog. He's also an excellent proofreader. 🙂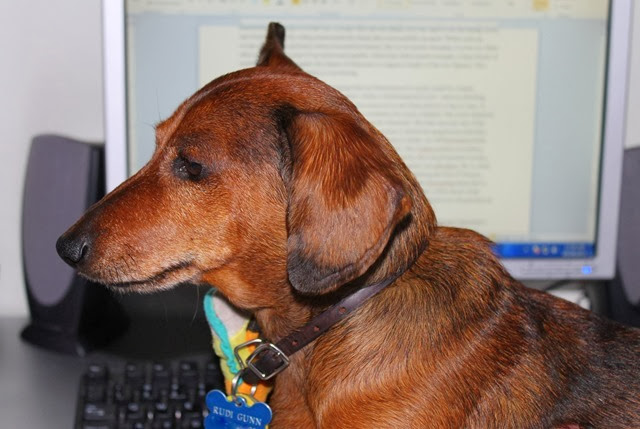 11:30 am Lunchtime! It's leftovers from last nights dinner. While I eat I scan Sunday's newspaper ads and cut out the coupons. All are filed in the coupon binder. A grocery list is created based on sales/coupons and what we are out of.  I often multi task so that I can fit all that I need to do into a day.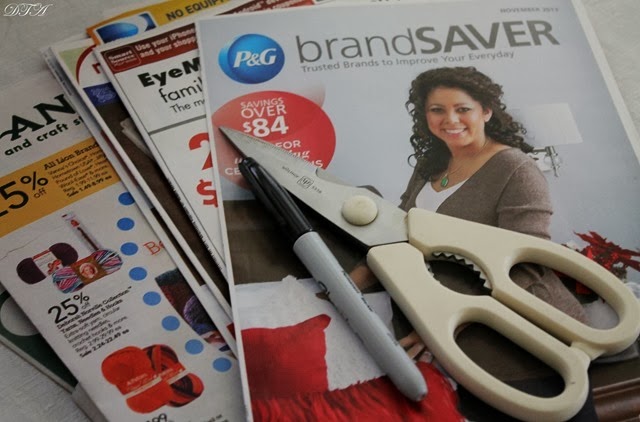 Noon. The Fashionista has recently moved back home. She recently completed an internship and is now actively looking for a job.  We made the recent decision to put the condominium she was living in, while attending ASU, on the market. At this point we are still trying to cram the contents of her former two bedroom apartment into one small en suite. We try to work on storage solutions. Gasoline and matches are mentioned. (kidding)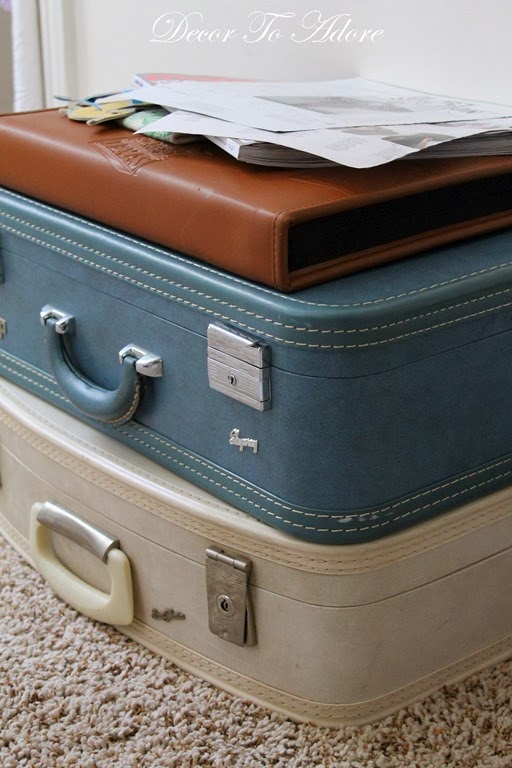 12:30 pm. Time for errands: today's list includes returning books to the library, picking up the dry cleaning, running to Joann's for supplies for two upcoming projects and picking up a clients dining room chair seats from the upholsters.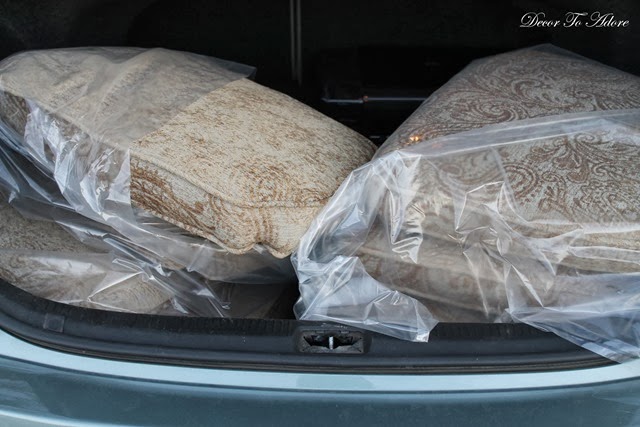 2:30 pm. Home again. A quick scan of emails, I reorder some business cards and edit some photographs taken of a project that was done over the weekend. I also quickly scan through the afternoon blog offerings on Feedly.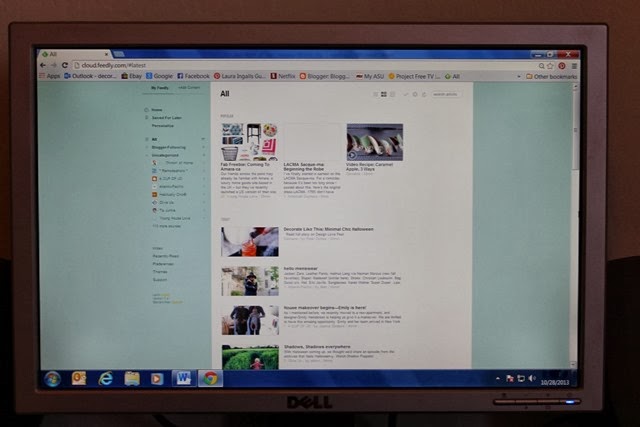 3:15 pm . My boy arrives home. We make an afterschool snack and talk about his day.
3:30 –4 pm Homework. More multitasking in the form of simultaneously doing research for an upcoming blog post.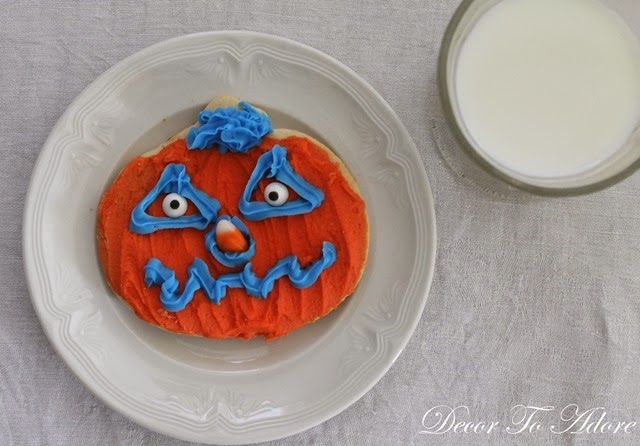 4 pm Hot gluing a masterpiece. Pictures taken of said event for an upcoming Thanksgiving themed post. (I generally work on posts two weeks ahead of schedule.) 
4:30 pm The next days schedule is checked and I make a mental note as well as a post it note of an orthodontic appointment. All laundry is put away. The table is set for dinner and other small chores are completed.
5 pm Prepare for an early dinner. On the menu: pork chops with apples and an orange juice glaze, green beans, carrots and scalloped potatoes.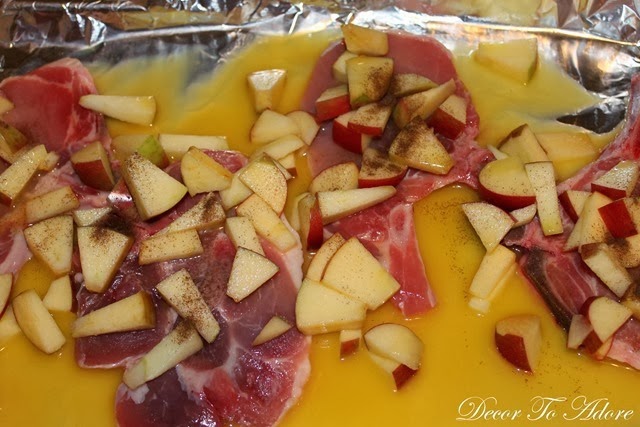 6 pm Dinner is served. The entire family is at the table. Prayers are said. Our days are discussed.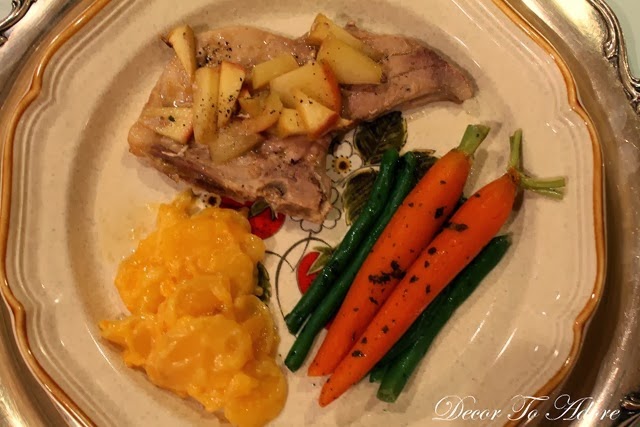 6:30 pm Dishes are washed, school agenda is signed and lunches are packed for the next day.
7 pm Mr. Décor and I head over to my design clients house to install the chair seats. The Fashionista watches over her brother. I normally do not work past 5 pm but since the upholster was two weeks late my client is understandably anxious and I always aim to please. The room is really coming together. We finish fairly quickly, stop for gas and return home by 8 pm.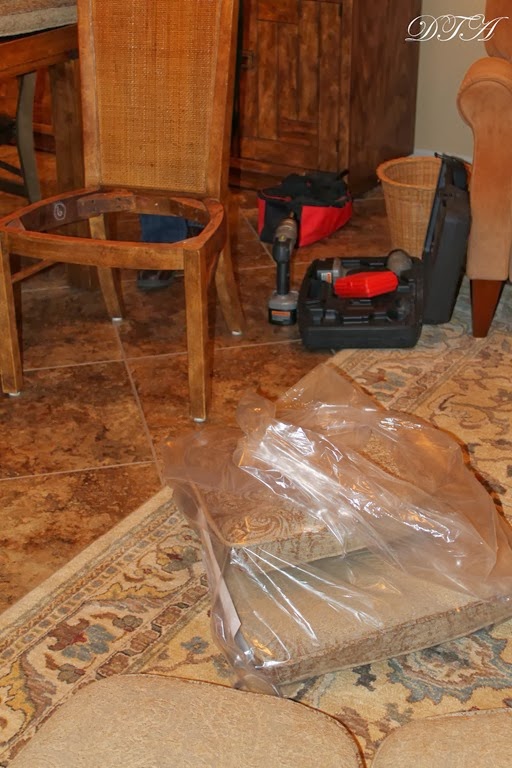 8:15 pm My book bag for tomorrow's classes is set by the door. Clothes are laid out. Faces washed. Teeth brushed. Kisses all around.
8:30 As usual there is NOTHING on tv. So I settle for Netflix on the laptop. I am currently working my way through 87 episodes of "All Creatures Great and Small". It's British, happy, hopeful and features beautiful interiors and landscapes. The best kind of show to help prepare me to count sheep at 10 pm.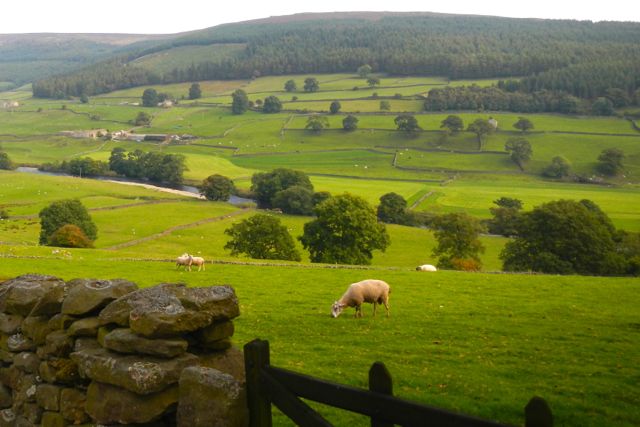 I often use Pinterest for quick décor and craft inspiration. If you follow even just one of my boards (or perhaps all) then leave me a comment telling me which one and you'll be eligible for a $20 Target gift card (winner to be selected on Nov. 11th). It's a favorite time saving store of mine.
Which DTA Pinterest board do you follow?
Laura