The future King of England and I want to eat him up with a spoon!
Happy Prince George is shown with his parents, The Duke and Duchess of Cambridge.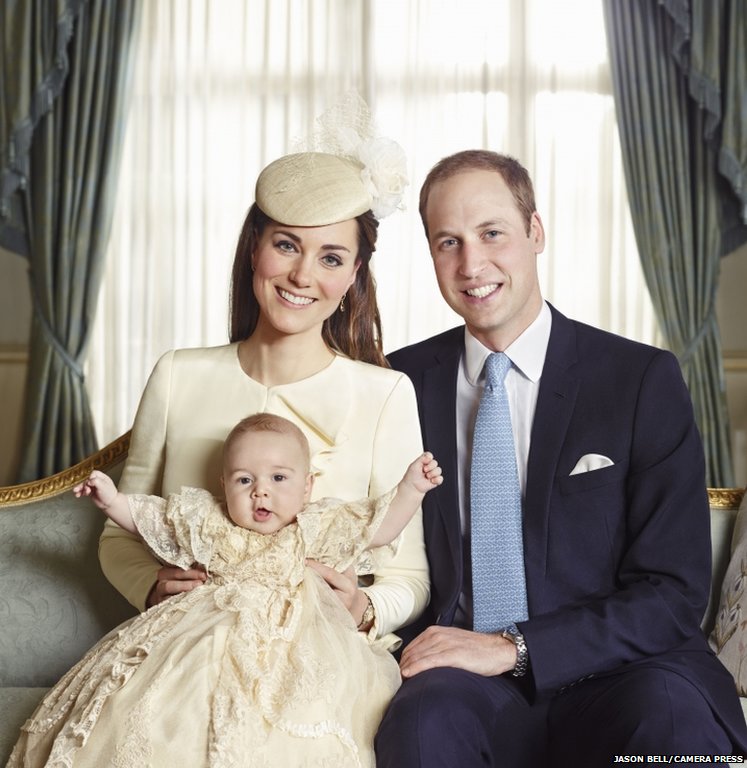 Four generations. The Queen and her three successors, Prince Charles, Prince William and Prince George.
I just adore how happy Her Majesty looks. Cornflower blue is a lovely colour on her. I would like to know WHAT is in her handbag though. It is in close proximity in every photo. 🙂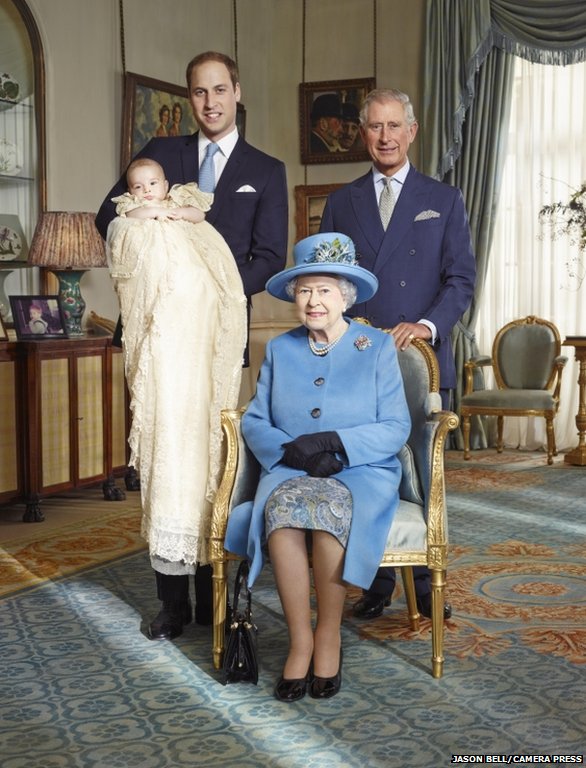 It has been over 120 years since such an event has happened previously. In 1894 Queen Victoria was shown with her great grandson, Edward VIII along with his father and grandfather, George V and Edward VII.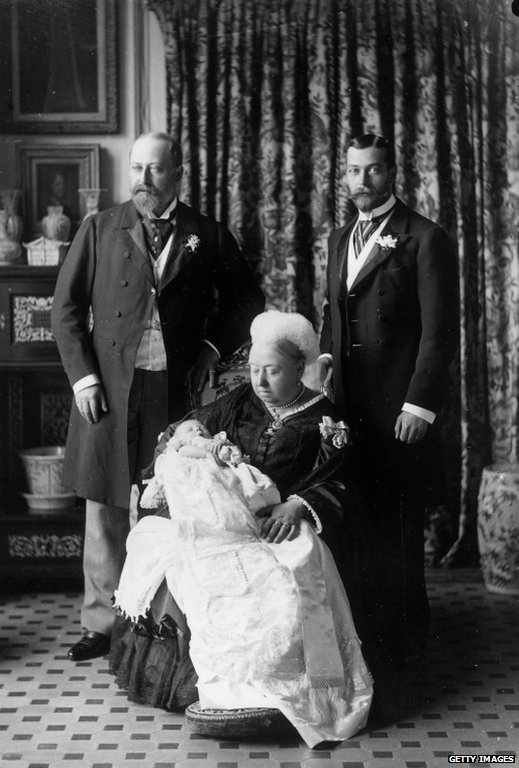 The official portraits were taken in the Morning Room at Clarence House by  photographer James Bell.
The immediate Royal family to include Prince Philip, the Duchess of Cornwall and Prince Harry.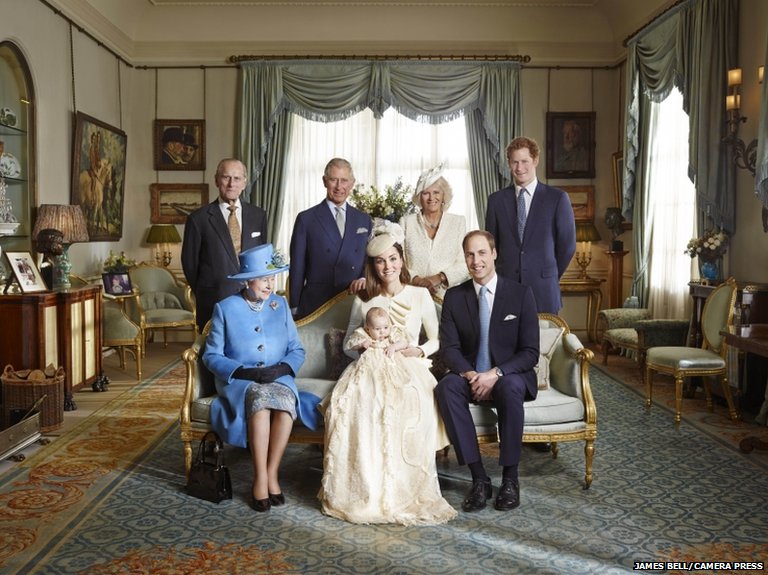 Prince George with his mother's family, The Middleton's.
I can't help but take in the furnishings of the room. The sofa upon which the Duke and Duchess sat was created by Thomas Chippendale in approximately 1773.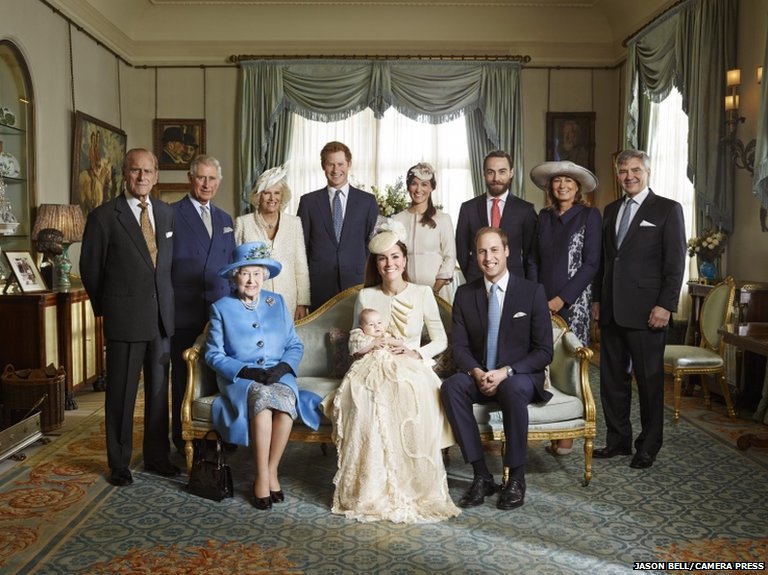 For coverage on the christening you can view THIS POST.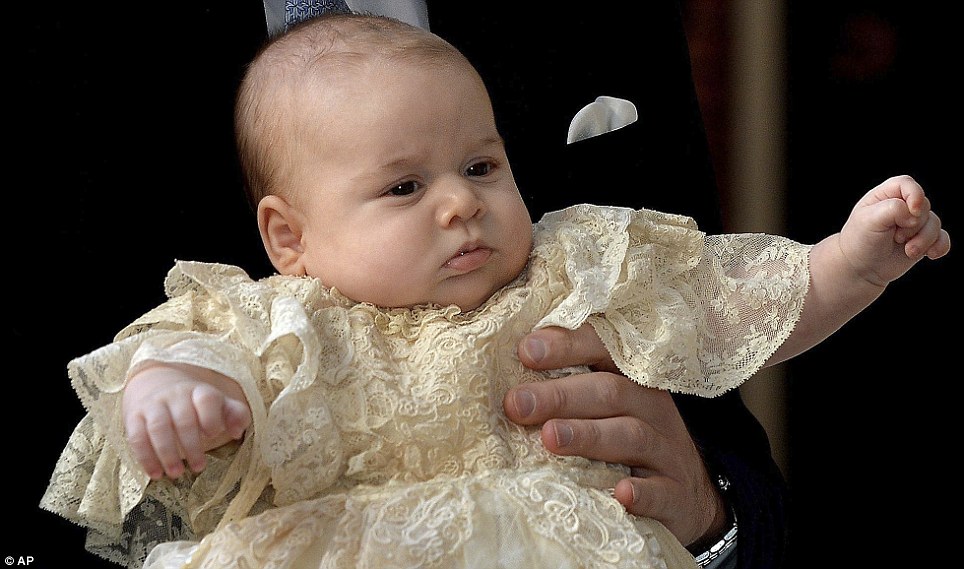 Prince George is a jolly good fellow!
The Duchess of Decor