This is our nephew Zach. He's the son of The Boston Lady and Mr. Tennis. I can't remember if I have ever mentioned that Mrs. Boston is my awesome sister in law. But she is. Mr. Décor thinks very highly of his brother Mr. Tennis. Ok, so back to our nephew Zach.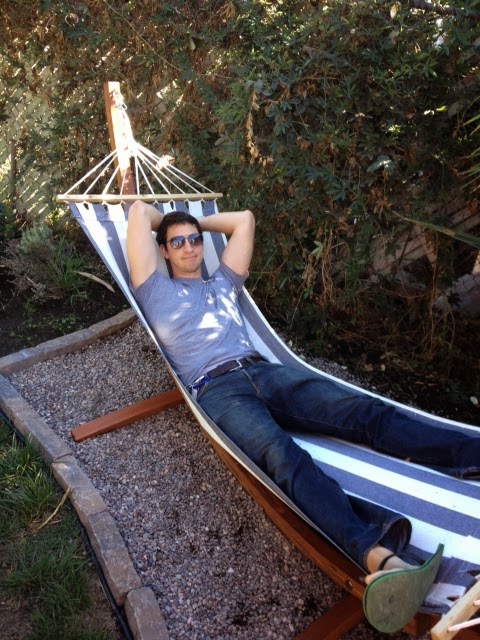 Zach is a producer, writer and narrator for Reason.tv. It's a good fit for Zach as he really would like to see our country and the world function at its greatest potential. After a week of government shutdowns that has resulted in a frustrated nation I wanted to share with you his latest documentary series that focuses on Detroit.  Detroit as you may be aware is currently experiencing huge financial, civic and community problems.
While various Detroit politicians, unions, and investors continue to wage war in court and point fingers one man has had enough.
Tom Nardone had grown weary of seeing Detroit's public parks go unmowed by the city government. Believing that children should have a place to play he hopped on his mower and began doing it himself. Soon enough, other citizens began joining him on his quest.
The entire series focuses on various Detroit residents who are trying to make the Motor City a better place to live.
Here's to Zach and the Lawn Mower Gang. 
Praying for our nation,
Laura
"First of all, then, I urge that supplications, prayers, intercessions, and thanksgivings be made for all people, for kings and all who are in high positions, that we may lead a peaceful and quiet life, godly and dignified in every way. This is good, and it is pleasing in the sight of God our Savior, who desires all people to be saved and to come to the knowledge of the truth." ~ Timothy, 2:1-4