Right now while you're reading this I am either studying for a big French exam or taking a big French exam. Either way my mind is currently French flavored so I decided to have a French cooking theme prize for tomorrow's Fun Fall Foods Linky Party.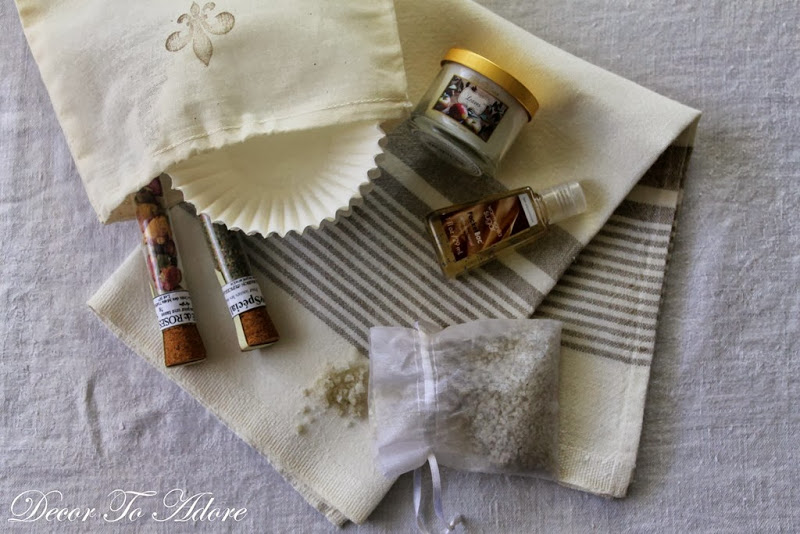 Everyone who links up a recipe post, whether old or new, will be to be entered in to a drawing to win:
One scrumptious new French linen towel
A fleur de lis stamped bag containing French dessert liners and French spices
A bag of French sea salt (Fleur de sel)
Warm vanilla and brown sugar hand sanitizer
Pomme (apple) scented candle
So come back tomorrow. The more posts you link up, the more chances you can win.
Bonne chance!
Laura