Make 18th Century Lace Sleeve Ruffles or Engageantes
This post will provide a tutorial on how to Make 18th Century Lace Sleeve Ruffles or Engageantes.
In the 18th century doing a load of laundry required a cauldron of boiling water, lye soap, a clothesline, and a dry environment. No wonder the process took all day. For this reason items of clothing and other fabric items were not often laundered. The fashion of the day for ladies was to have elaborately long sleeve ruffles (known as Engageantes in French). The ruffles, due to their extreme fullness and length, became soiled quite easily from food and other things.
 The solution was to make easily removable sleeve ruffles that could then be hand washed.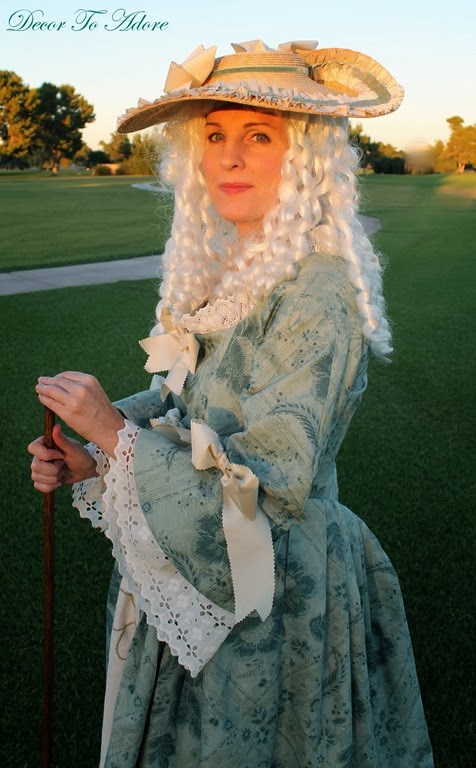 Most sleeve ruffles were made from very fine muslin, linen or lace. The material used was an indicator of your financial status. Handmade silk lace was generally the most expensive material and worn by the nobles and gentry. 
I know, it's hard to see past the gorgeous fan, the broach, and those BRACELETS to focus on the sleeves. 🙂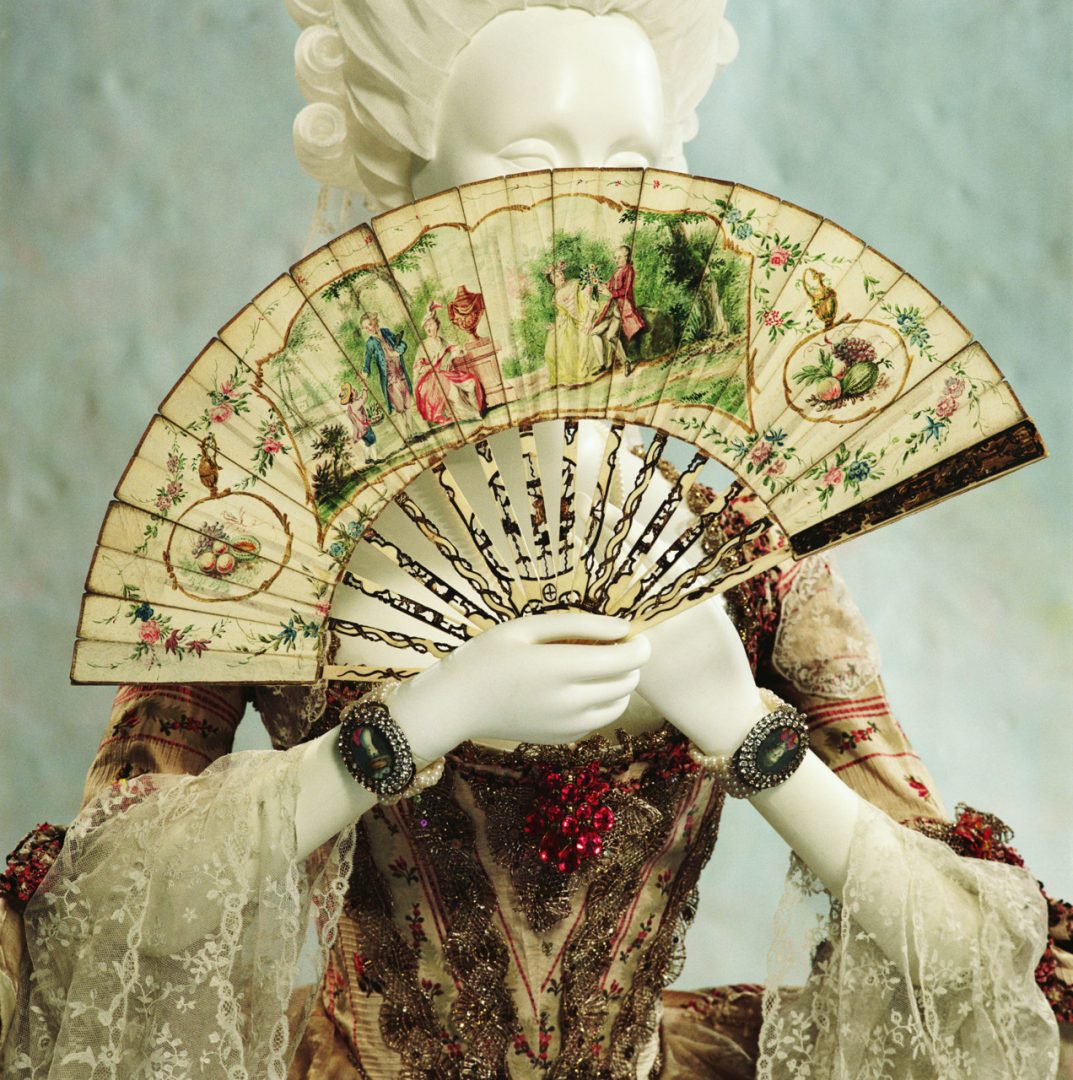 The shape was generally shorter in front.
Generally, the sleeve ruffles would attach to buttons sewn on the inner sleeve of the gown. You can see the buttonholes on these 18th-century examples.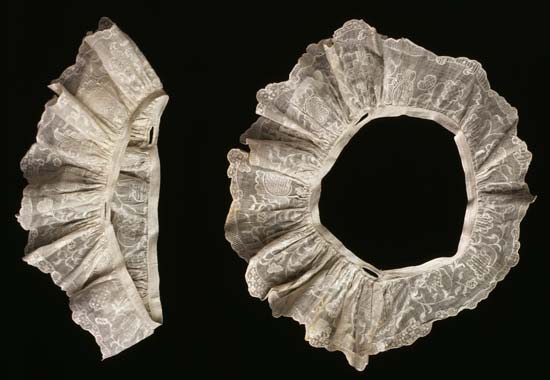 Tutorial
In trying to stick to a very strict budget I opted to use some antique embroidered cotton eyelet, a mother of pearl button and cotton twill tape I had on hand.
You will sew your strip of fabric or lace into a circle. As the seam will show I opted to do a French seam.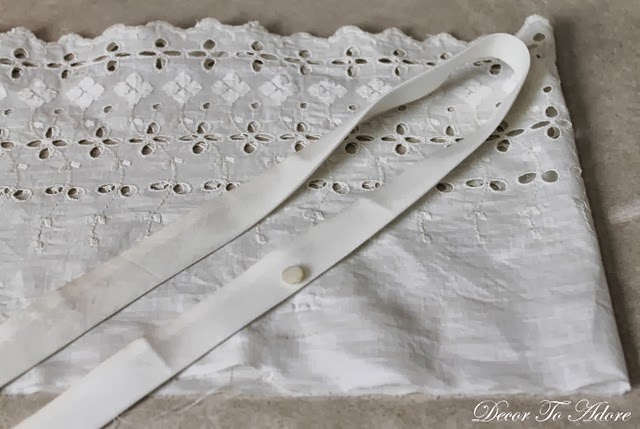 Next, sew a large hand or machine stitch on the edge of the fabric. Pull the threads to gather the fabric to your desired fullness.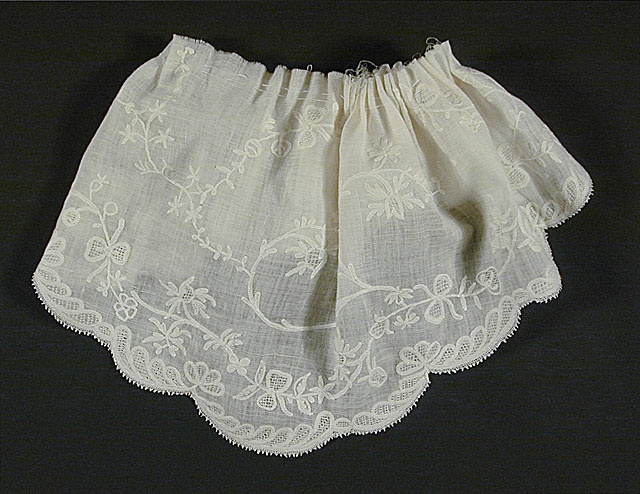 I then sewed on the bias tape to finish the edge. My plans were to just wear the sleeves high up on my arm just under my elbow so I added a button and buttonhole closure.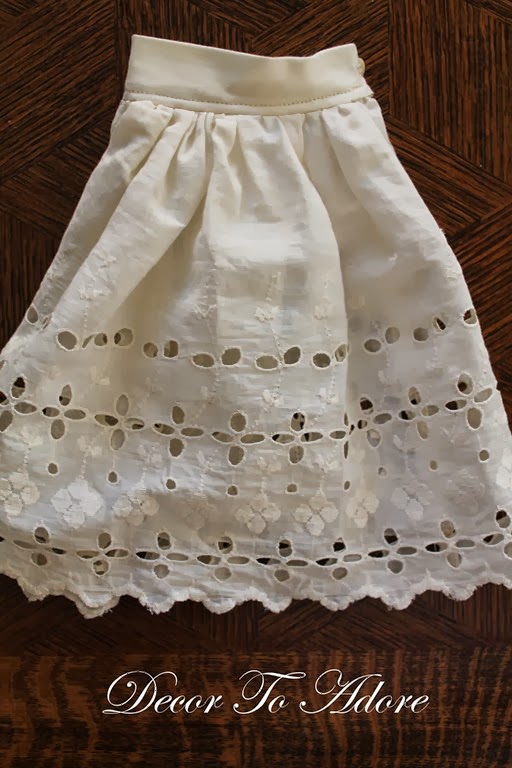 The finished product worked out quite well. I had no problem with the sleeves slipping.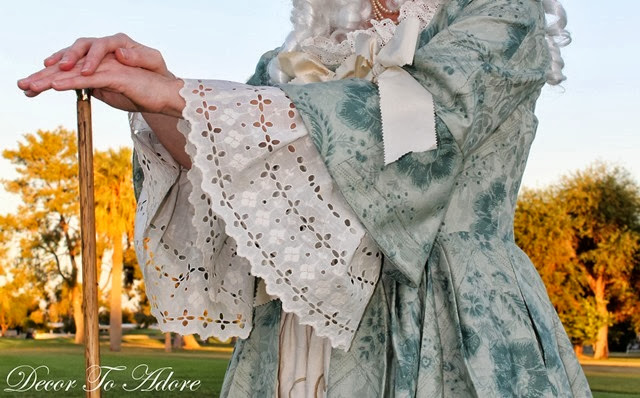 I can imagine that a shorter, lacier version would be quite pretty under a blazer or sweater.
Laura