The very first thing that I made for my 18th century ensemble was a Colonial pocket.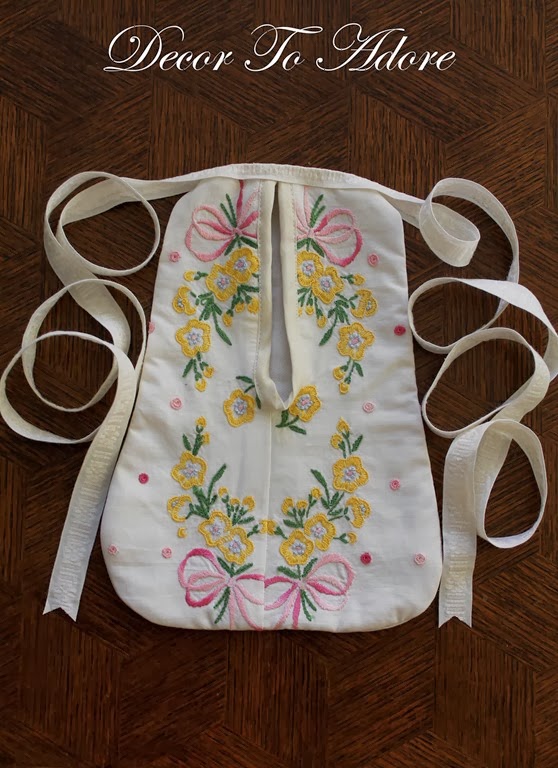 During the 18th century women did not carry handbags. Ladies sewed large pockets which were worn over their chemises/petticoats but under their skirts. (To avoid pick pockets. 🙂
"Tight Lacing, or Fashion before Ease" John Collet ca. 1770–1775."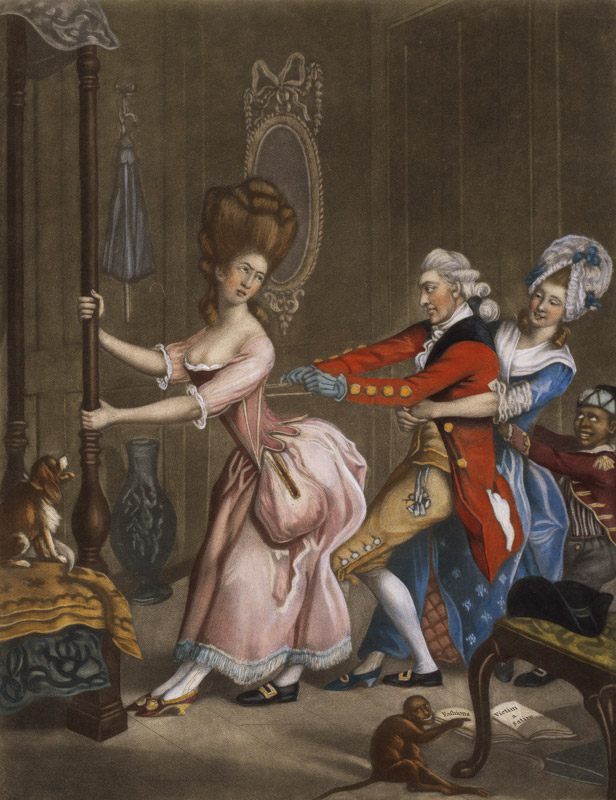 Even though the pockets were never seen by the general public ladies would often invest large amounts of time embroidering the pockets. This early 18th century English example features a linen fabric hand-sewn with linen thread, embroidered with wool and bound with linen tape.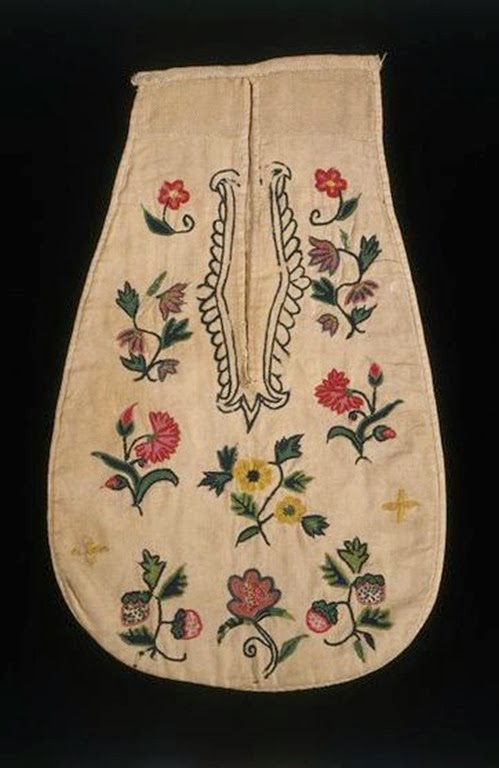 Another early 18th century English pocket features a white linen background quilted with green silk thread backstitch  and embroidered with polychrome (many colors) silks in a chain stitch design of a shepherdesses with two sheep, butterflies, pineapple plant and a variety of blossoms. The pocket interior is lined with linen and the edges are bound with green silk tape.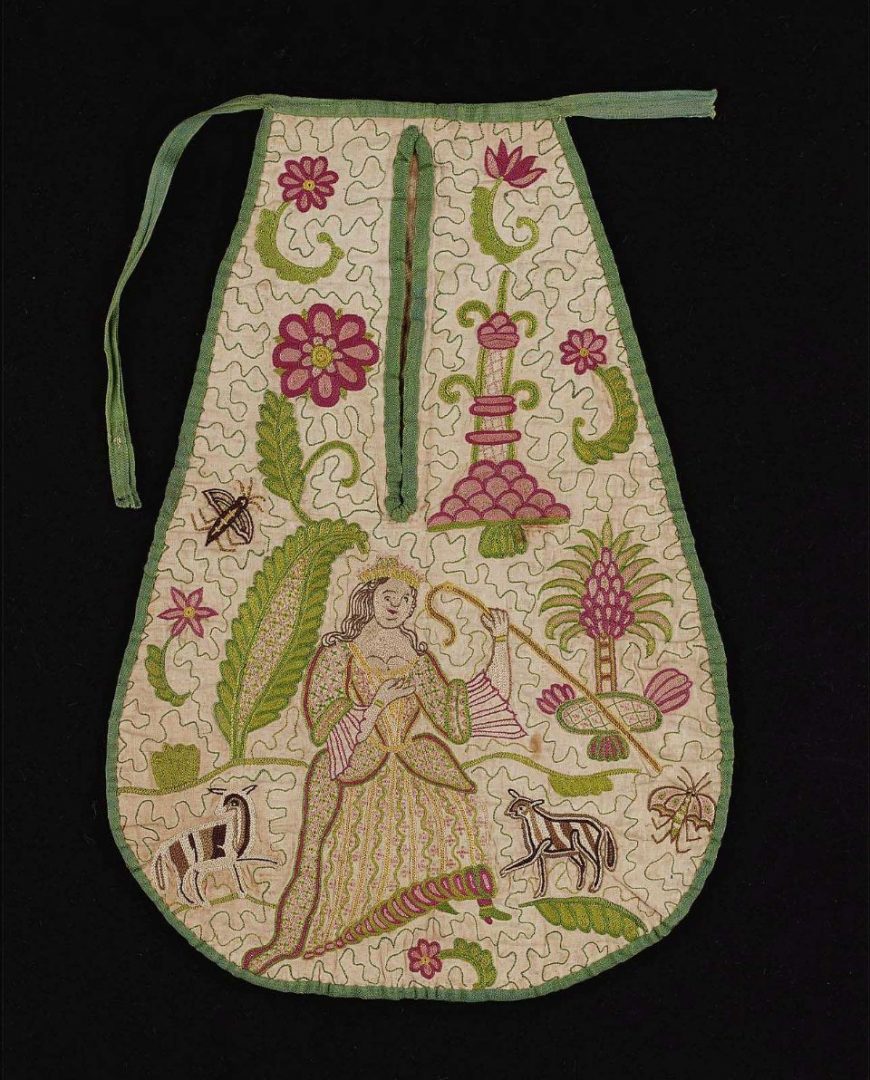 There are few free pocket patterns available online. I used a pattern generously offered HERE. You have to download the pdf and then enlarge it.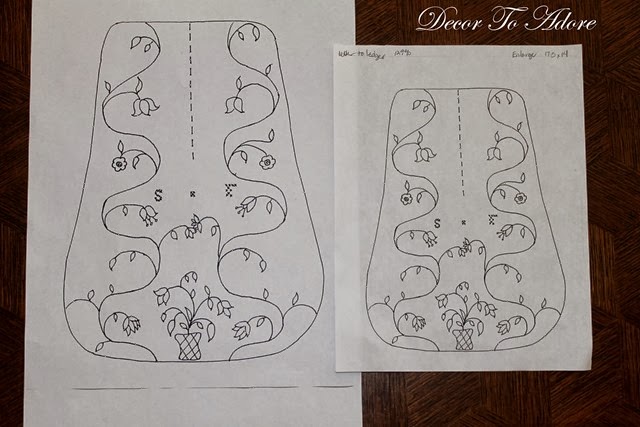 Now my embroidery skills are poor at best. But I remembered that when I was cleaning out my mom Nadine's house that I had come across just the very end of a extremely tattered vintage pillowcase.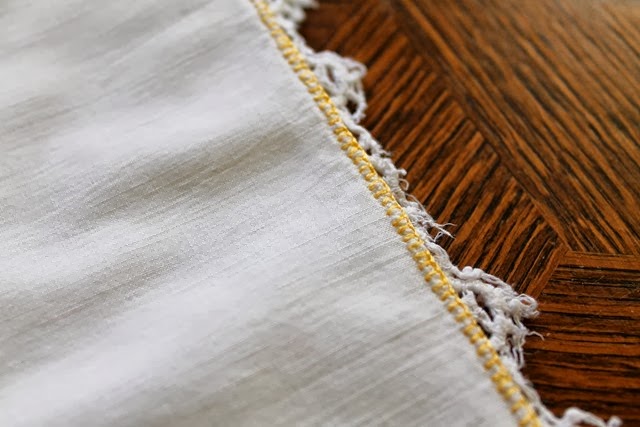 I have no doubt it was the beautiful embroidery that my mother wanted to somehow salvage.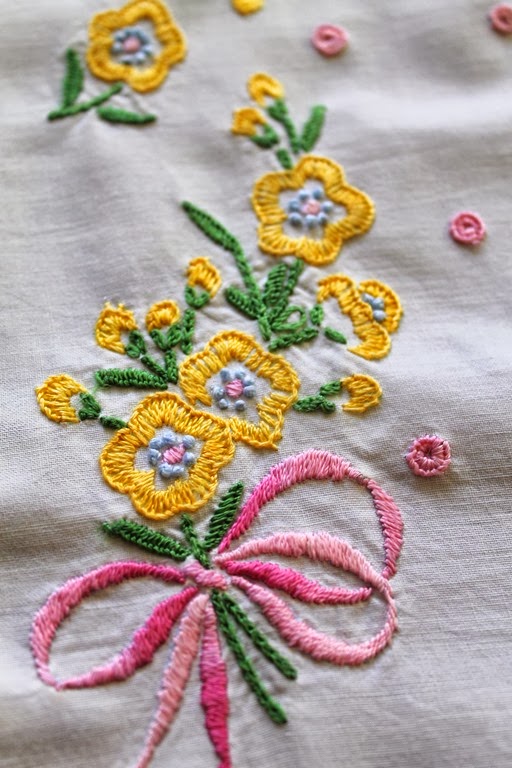 So I separated the front edge from the back edge and began playing with the pattern.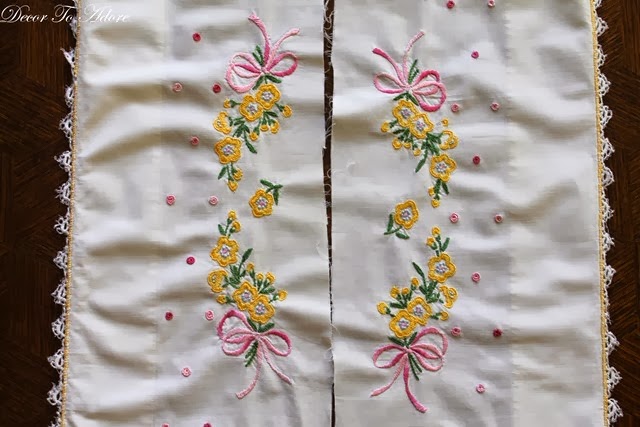 I lined the edges up and sewed it together using the French seam method. (This is where you sew the right sides together then the wrongs sides together.)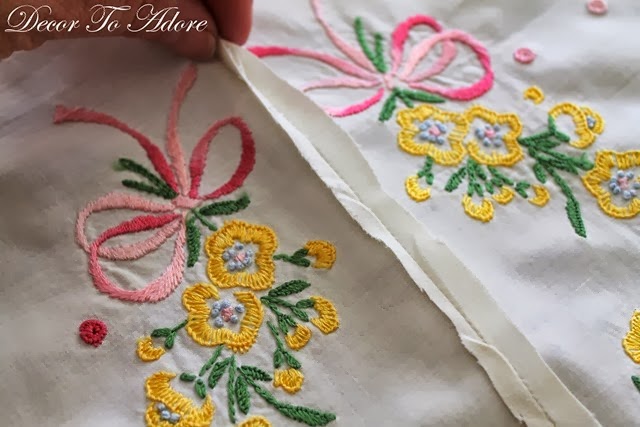 It then creates a smooth, enclosed seam. 
Next, the pattern was laid out onto the pillowcase fabric. ( I did not throw away the leftover embroidered scraps. That is another project for another day.:)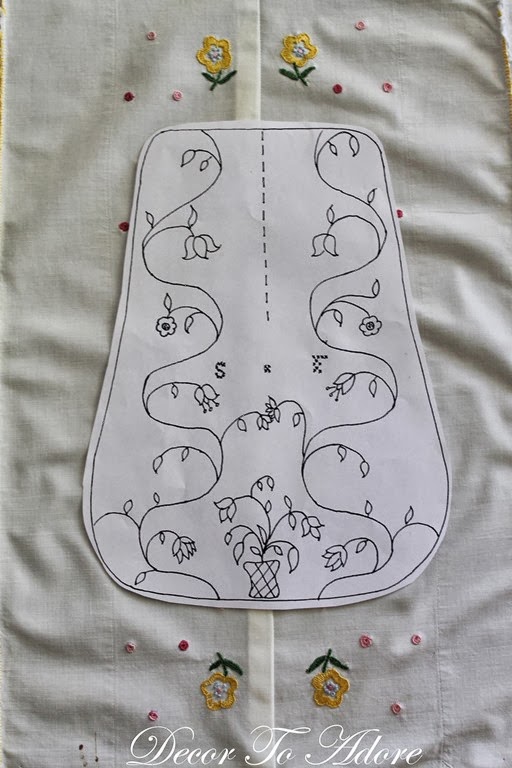 I cut out a total of four pieces for the backing as well as the lining. The fabric was leftover linen I had on hand.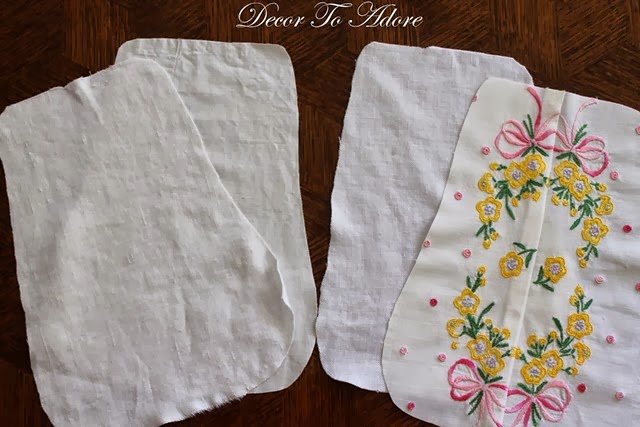 All four pieces where sewn right sides together. I used 100% cotton vintage thread I had on hand as this would have been historically accurate. (Linen and wool thread can also be used.) Many historical clothing enthusiasts sew everything by hand. I tip my hat to their dedication. As for this project I used my machine.
*You can still find 100% cotton thread generally in the quilting section of most hobby and crafts stores.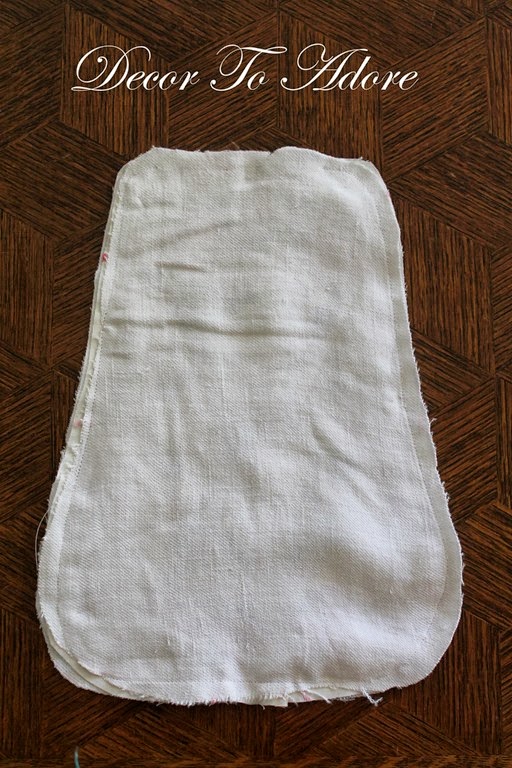 Clip your corners. This will make the process of turning it out side in much easier and the corners will lay nicely.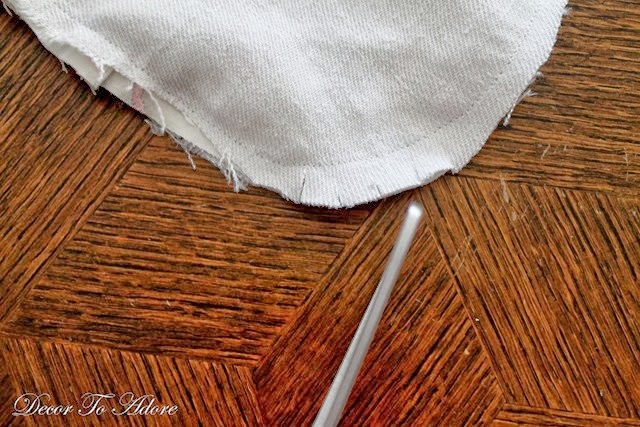 Yeah! It is starting to look like a pocket!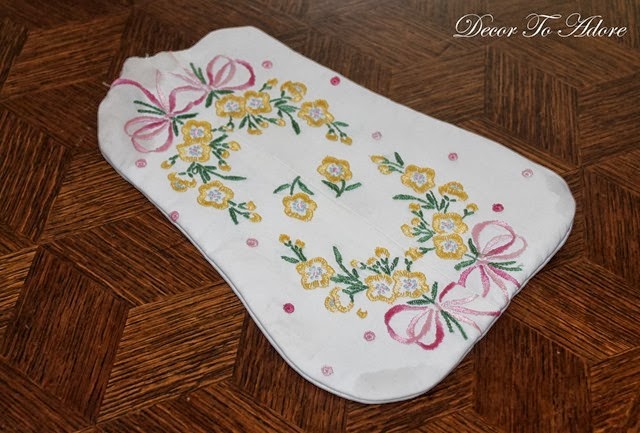 You'll cringe a bit, but you'll need to take your scissors to the top two layers to create the pocket opening.  I cut down about 4 inches so that my hand would fit.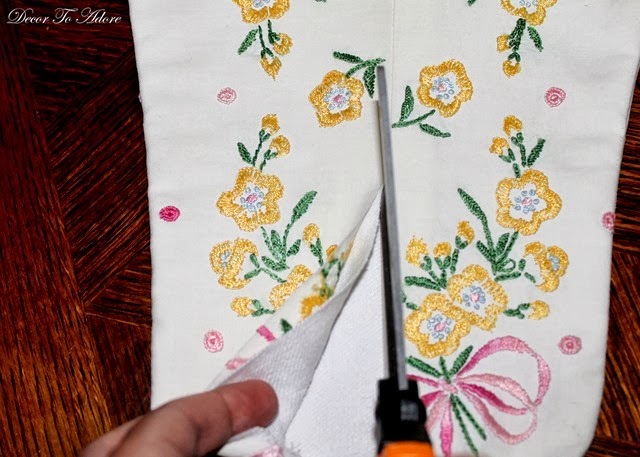 I then sewed bias tape on to finish the edge. It was crooked so I ripped it out and sewed it again. It didn't lay flat so I ripped it out and tried it again. After the 6th time I took a good long look at the pocket, became thoroughly disgusted and walked away from it for a few weeks.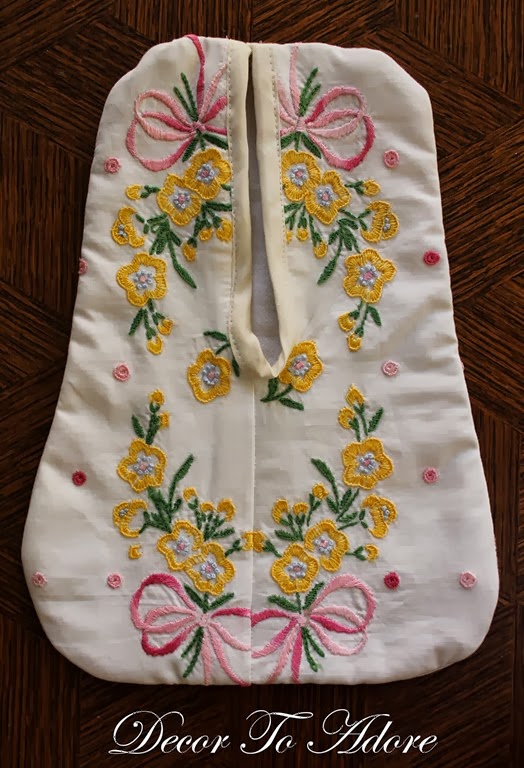 So I decided to start on my bum roll. This contraption helps in putting some junk in your trunk so that your voluminous skirts will be lifted up and out. It is a gentler alternative to panniers (side hoops) which were also worn during this era.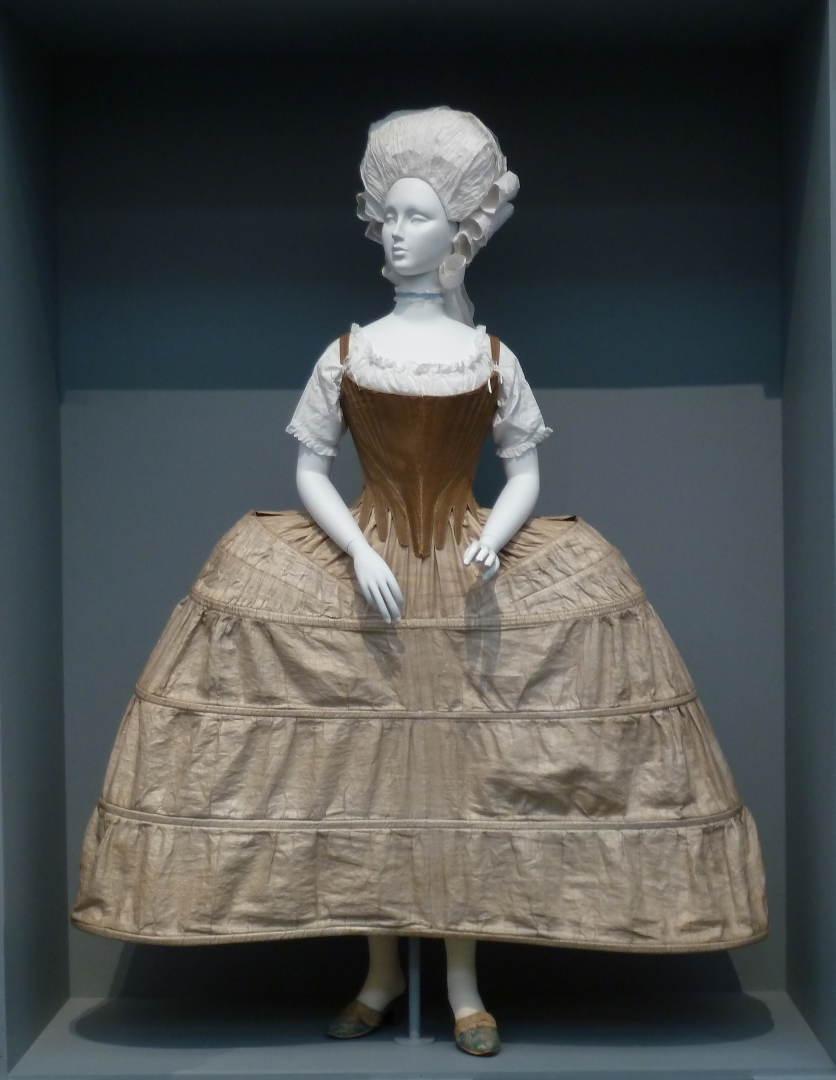 I used pattern #2621 by Simplicity (this was also purchased during a 99 cent pattern sale).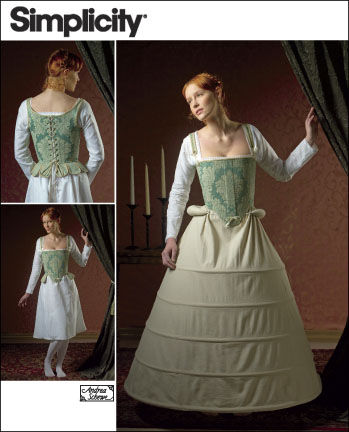 A bum roll is the perfect project for a beginning seamstress. It went together quite quickly. I used leftover linen fabric I had on hand, cotton thread and cotton cording. It was stuffed with 100% cotton batting I had leftover from a quilting project.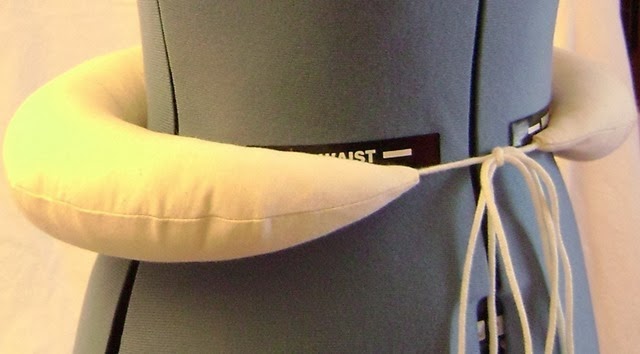 So how does the bum roll look when it's worn?
We have a private joke in our family based on a photo where Nene had posed for a photograph but the positioning of her handbag made her derrière looks humongous.  The title on the back of the photo says "Purse, Not Butt". Over the years there has unfortunately been many similar images taken involving female family members and they are laughingly cherished and continue to carry on the title. 
Cousin Tara and Nene I bring you "Bum Roll, Not Butt"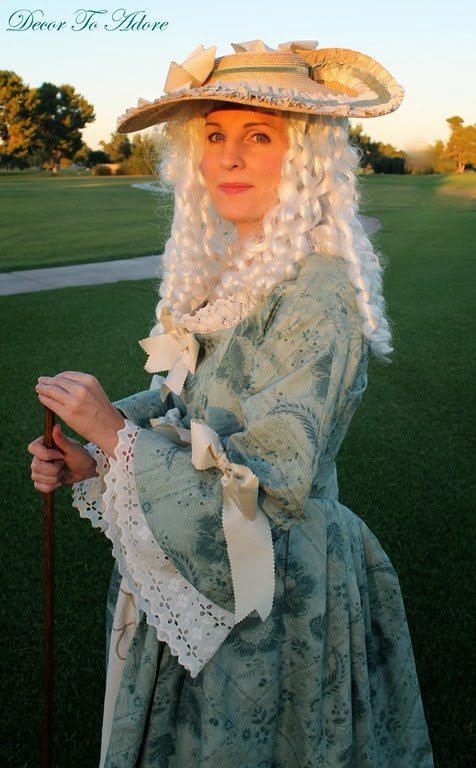 Upon my return to my pocket I took another look at the historical pocket in the first image. Was not part of its charm its imperfection?  So my type A perfectionistic qualities had to be put on the backburner so that the pocket could be finished. I attached a long vintage cotton jacquard ribbon to the top so that the pocket could be worn around my waist.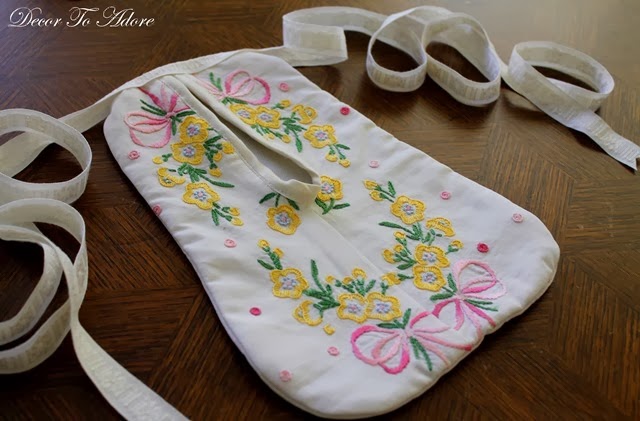 So what was carried in an 18th century pocket?
Jewelry, such as a pocket watch, and money, generally in the form of coins.
Objects of vanity such as mirrors, combs, scent bottles and yes, even snuff boxes.
Small bits of food and perhaps a flask of drink which was most often topped with a cork.
Often a few sewing tools were carried that could also be used as a weapon if a lady were accosted.
So now you know why Lucy Locket was so distressed.
I am pleased to report that my only expense for both projects was a .99 cent pattern.
Laura
Linking to:
Between Naps On The Porch , A Stroll Thru Life, Not Just A Housewife,  A Bowl Full of Lemons, We Are That Family, Someday Crafts,The 36th Avenue, Craftberry Bush, Stonegable The Shabby Creek Cottage, Jennifer Rizzo, No Minimalist Here, Country Cottage, The Shabby Nest, Imparting Grace, My Romantic Home, Common Ground , The Charm of Home, Tatertots and Jello, Funky Junk Interiors, Under The Table and Dreaming