Create 18th Century Styled Shoes and Stockings on a Budget
I absolutely adore my 18th century inspired shoes! Here is how you can Create 18th Century Styled Shoes and Stockings on a Budget.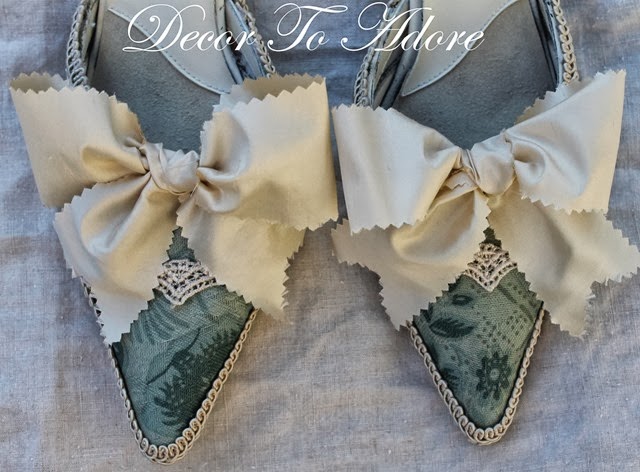 Can you believe they once looked like this?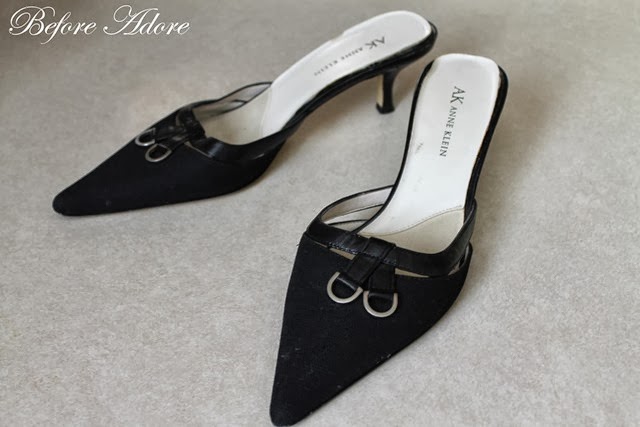 Of course, I first needed a bit of inspiration.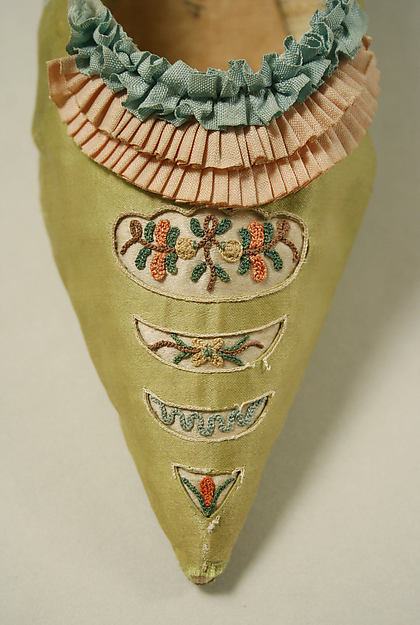 Most 18th century shoes were one of three styles: the slipper shoe, the pump or the mule. The most comprehensive collection I found can be viewed on The Met website.
Most shoes featured a "Louis" or "French" heel which curves in mid heel and then flares out.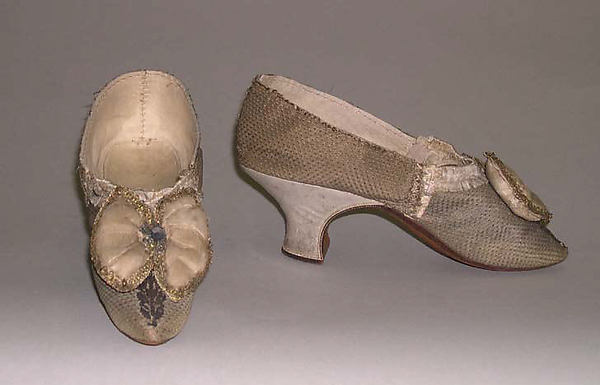 The shoes were made of silk, velvet, linen or leather.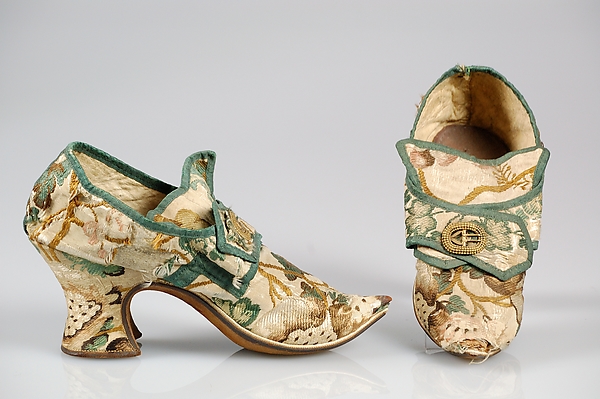 Most were closed via a ribbon or buckle.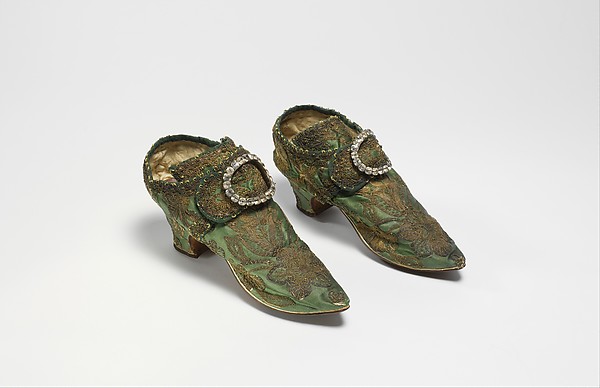 The Tutorial
I have had these black mules for so long that I had forgotten them. Believe it or not, I had been stalking thrift stores looking for shoes to transform and thankfully had had no luck. One recent Saturday I cleaned out my closet and rediscovered this perfect pair. First, the buckles were snipped off to create a smoother surface.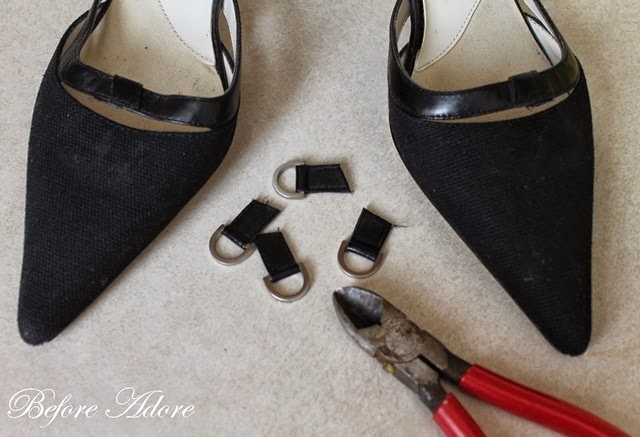 Next, the shoes were wiped down with a damp cloth then given a few thin coats of ivory spray paint I had on hand.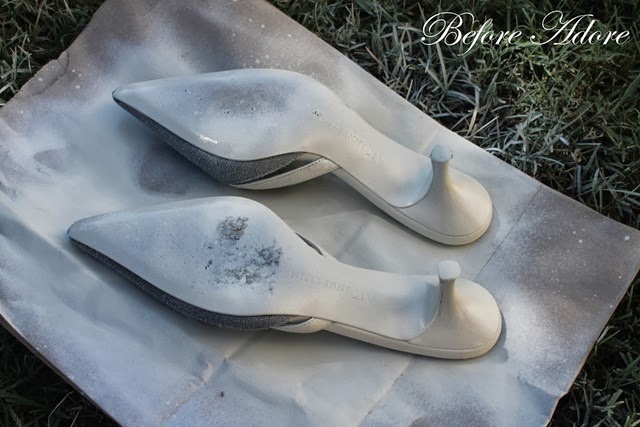 Once the shoes were dry I coated the vamp with glue and applied a leftover scrap of dress material and cut it to fit the existing shape.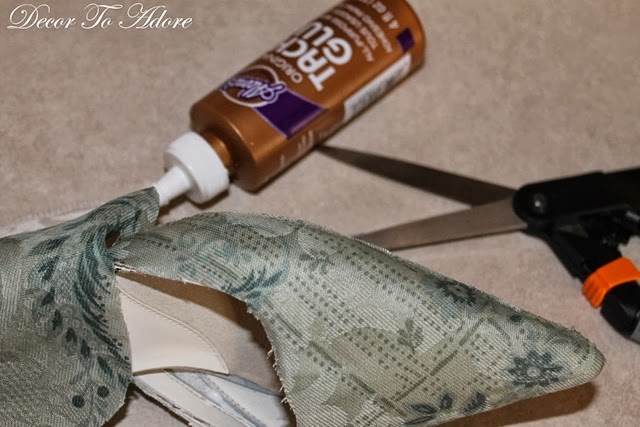 All of those rather small pieces of lace I have been hoarding saving finally came in handy.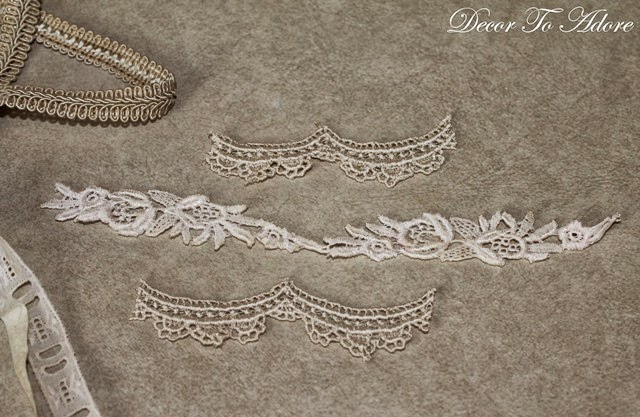 Soutache (aka gimp) braid was glued on to hide the edges and a silk bow was added to the top of the vamp for flair.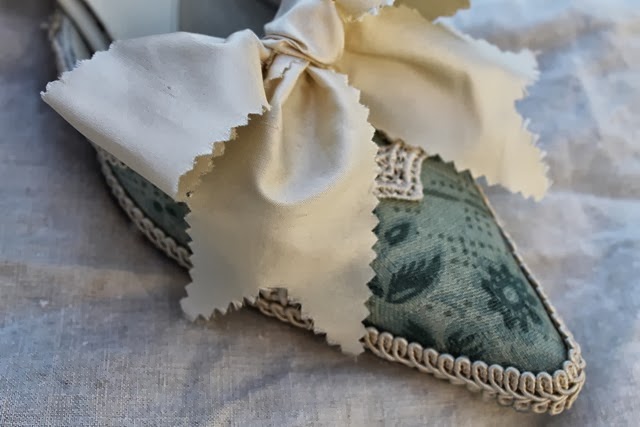 While the heel is not quite as thick of a "Louis" heel as I would like, once the mules are on my feet I doubt anyone will notice.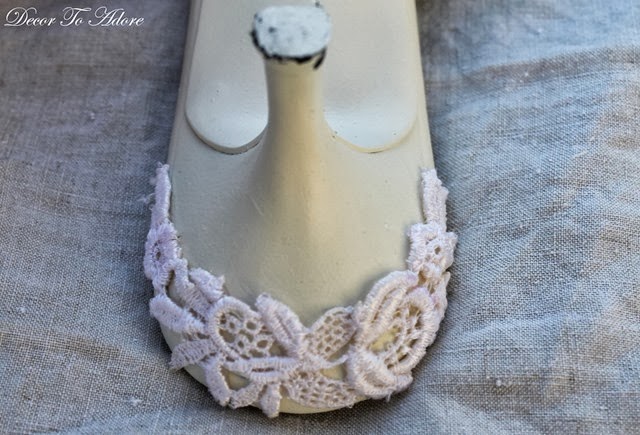 Here is a somewhat blurry action shot in which you also catch a wee glimpse of my white cotton stockings.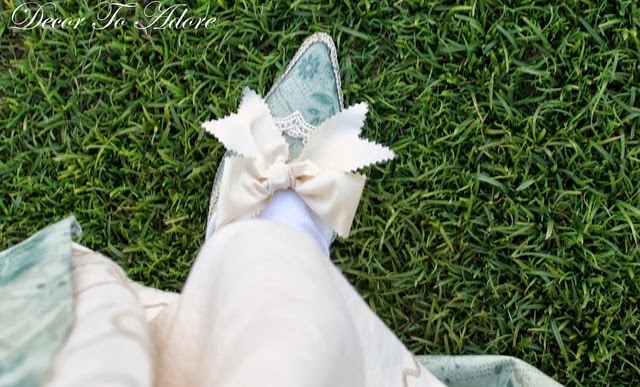 Stockings
Because every well-dressed lady would wear a pair of stocking with her shoes.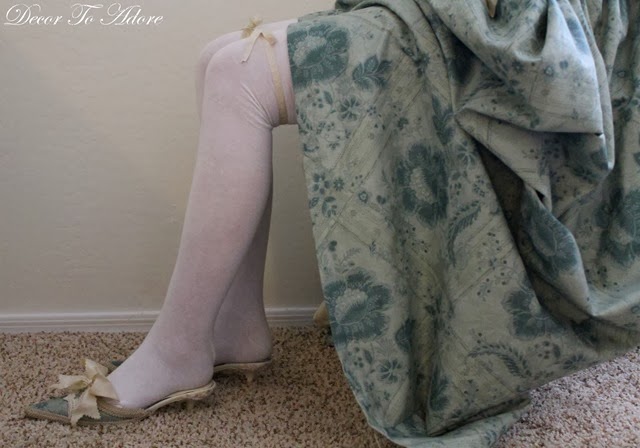 "La Toilette" also known as "A Lady Fastening Her Garter" ~ François Boucher c. 1742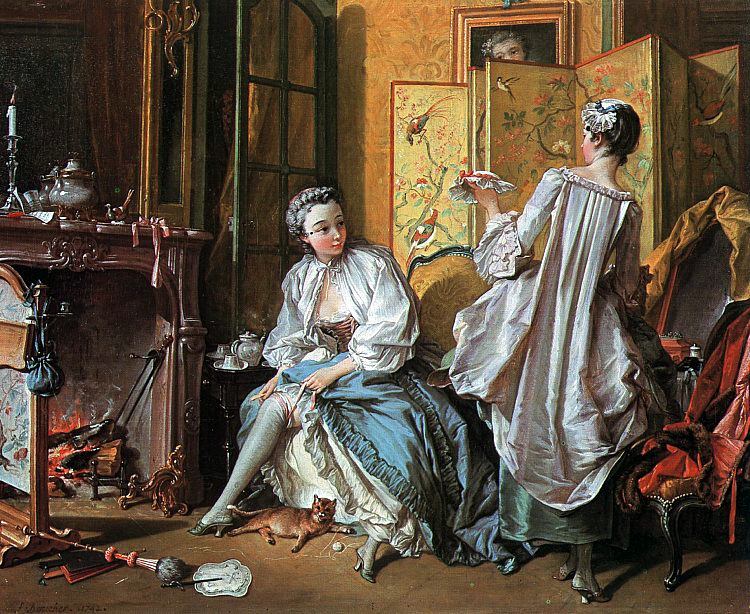 Stockings were held in place with silk, linen or cotton ribbon. I opted for a vintage cotton jacquard ribbon. The ribbon was wrapped above the knee twice before tying.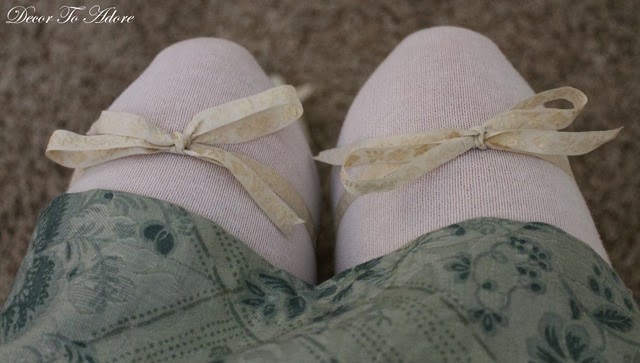 The stockings were actually fairly comfortable and kept me warm. The party we attended was held outside and as the evening progressed the temperature dropped into the 50's.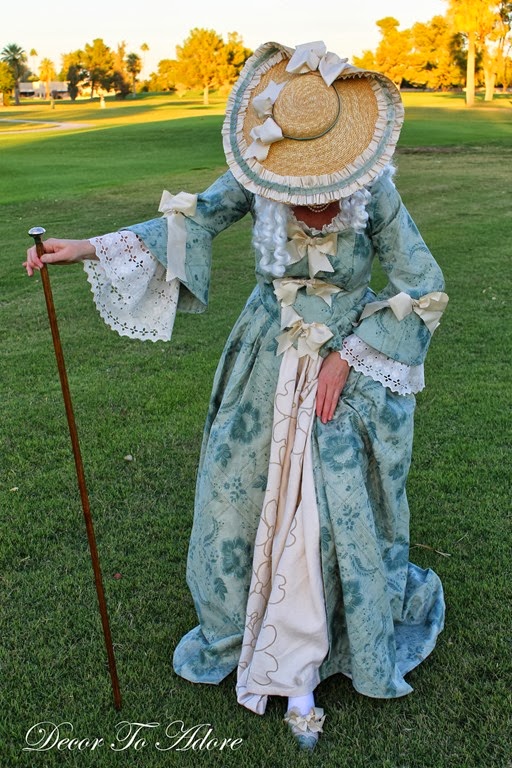 Because I had the shoes, the fabric, glue and trim my 18th-century mules were free. The stockings were purchased during my first visit to Colonial Williamsburg for $9.
What is your favorite shoe?
The Duchess of Decor