Now the second question is "Did you do it on purpose?"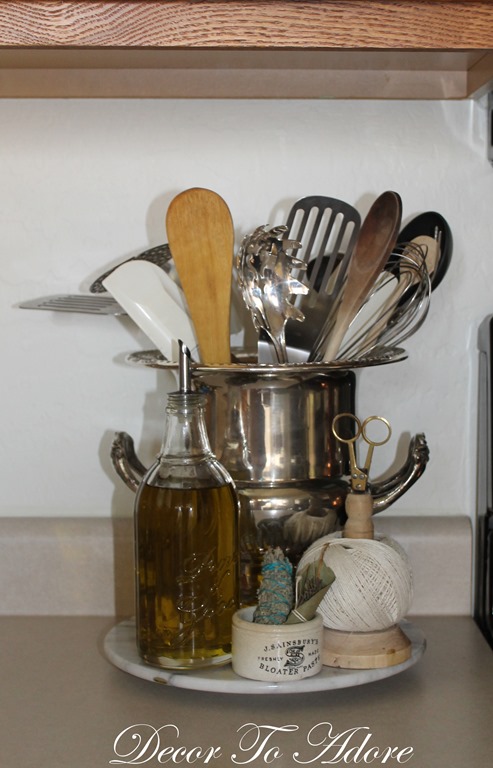 Recently, I was strolling the aisles of a thrift store when I spotted a very tarnished piece of silver.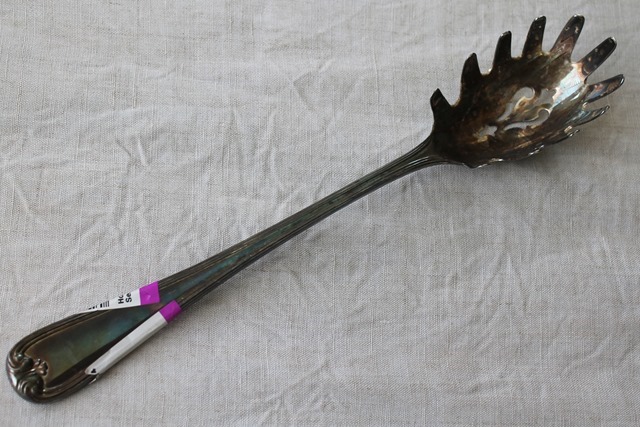 I turned it over and it was marked Gorham.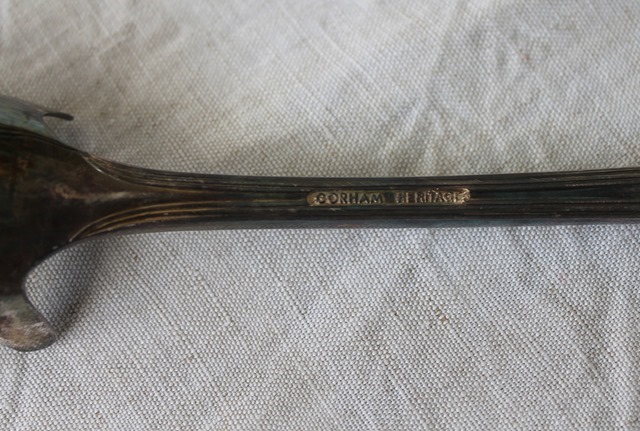 It was also a pretty good price. So I brought it home and polished it up.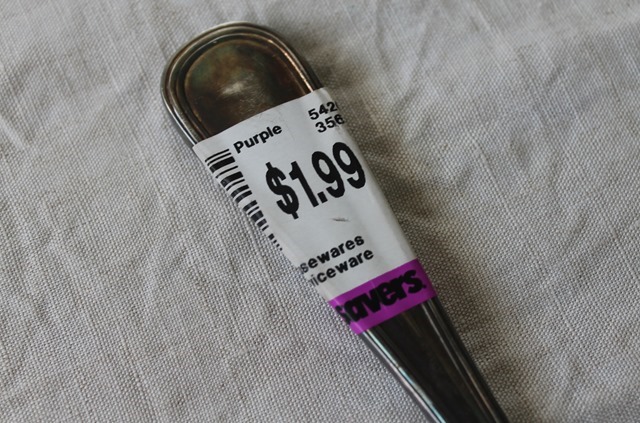 Now the funny thing is that I already own a pasta/vegetable server. A very utilitarian stainless steel vegetable/pasta server. I knew it too because I use it at least two to three times a week. 🙂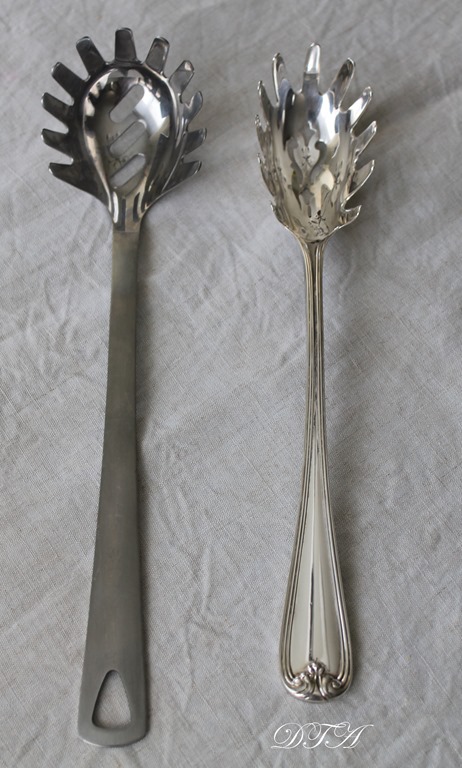 But is it wrong for me to want a lovelier version?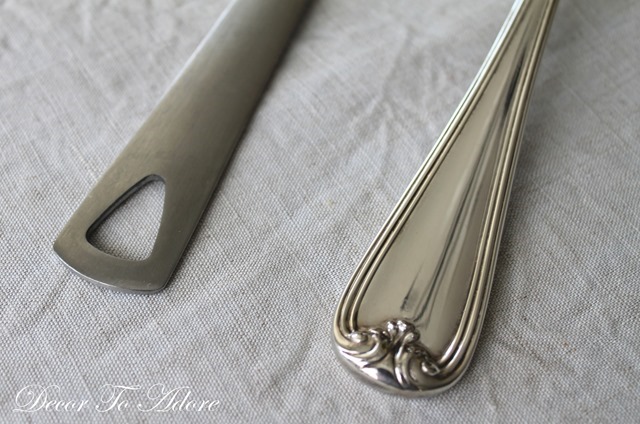 I think it makes for a pretty utensil party.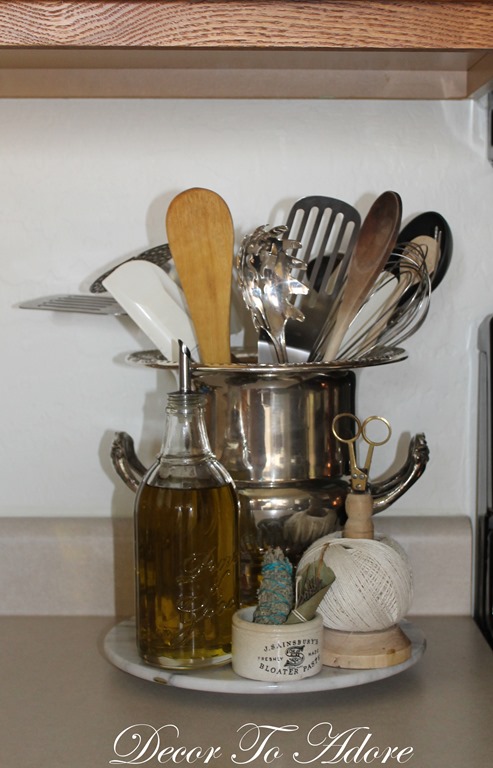 Oh and the marble turntable? I found that at the thrift store too. It spins my heart right round.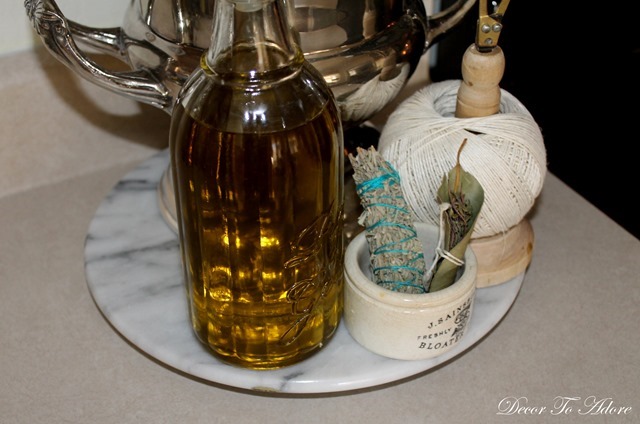 Plastic ladle, watch out! I am looking for a really nice replacement.
Laura