If you have a child you may be well familiar with bacon pancakes.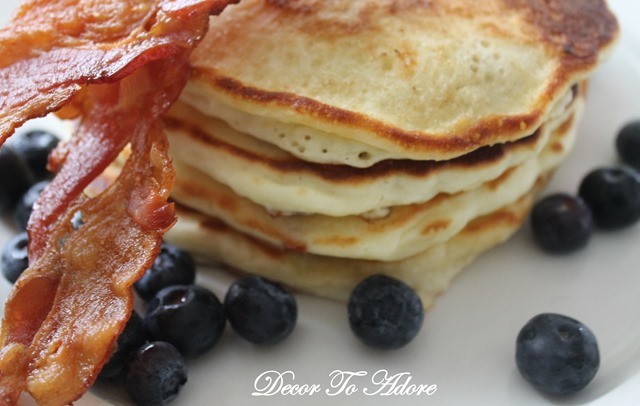 It's popularity was brought on by this little ditty sung by Jake the dog of "Adventure Time".
Warning: you WILL sing this song after hearing it.
[youtube https://www.youtube.com/watch?v=FjxAAezqJZQ]
Generally as a rule, when we host a sleepover a big breakfast is involved. Sweet Guy's friend, G. wanted to know if I could make this kid approved delicacy. I thought "Why not!" So I bought some maple bacon thinking it would be delicious.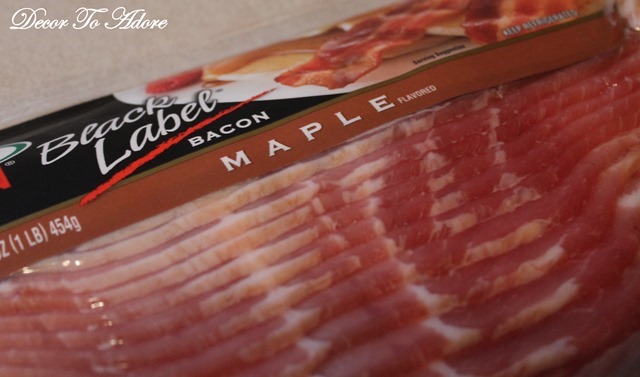 I have a particularly easy way of cooking bacon that I shared HERE. Afterwards, I always blot the cooked bacon with a paper towel to absorb the extra grease.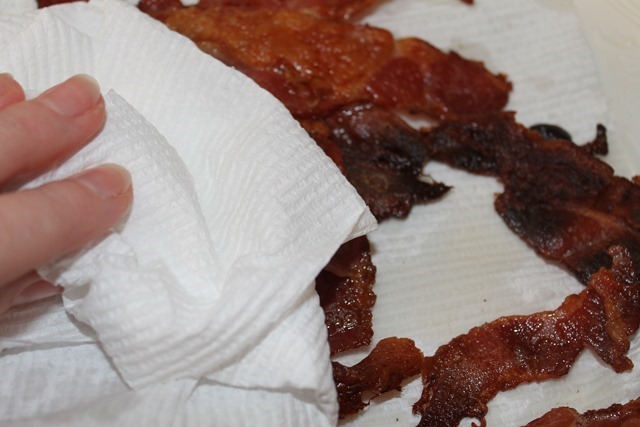 I had made the bacon extra crispy so that it would crumble easily once it cooled.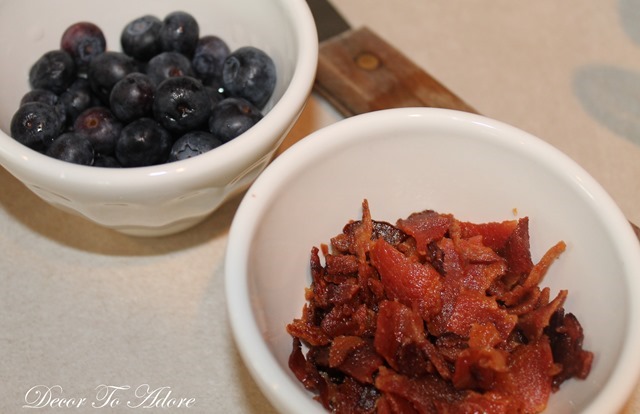 My family's favorite pancake recipe is from Bisquick. It always tastes great. I simply add a dab a butter to the hot skillet to keep the pancakes from sticking. We made several versions of pancakes~ bacon, bacon and blueberry, blueberry and plain.
Tip: when most of the bubbles have popped the pancake is ready to turn over.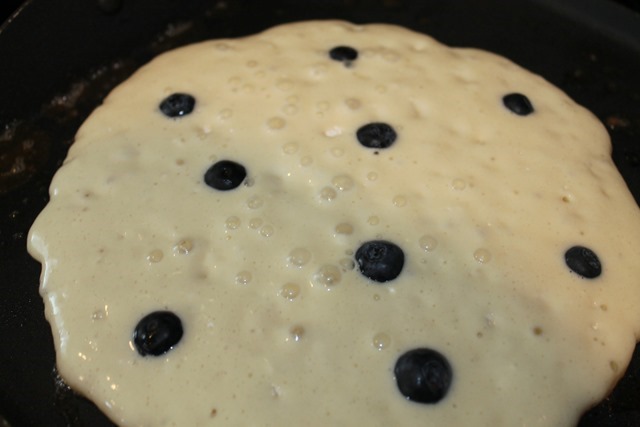 The sleepyheads thought the bacon pancakes were great!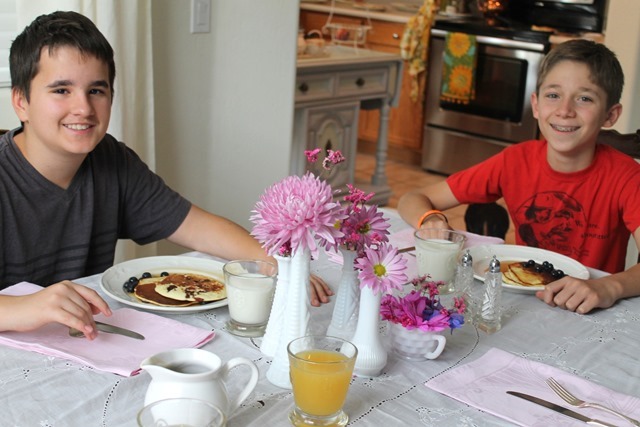 Have you ever made "bacon pancakes"?
Laura