I just adore decorating for the seasons. But right now with three college classes, design work and running a household for my family most of the decorating I do must fall under the "Swifty and thrifty" categories. My mantle (err fantle~faux mantle) within our entertainment center was no exception. Here's how to create A Fun Fall Mantel in Under 10 Minutes.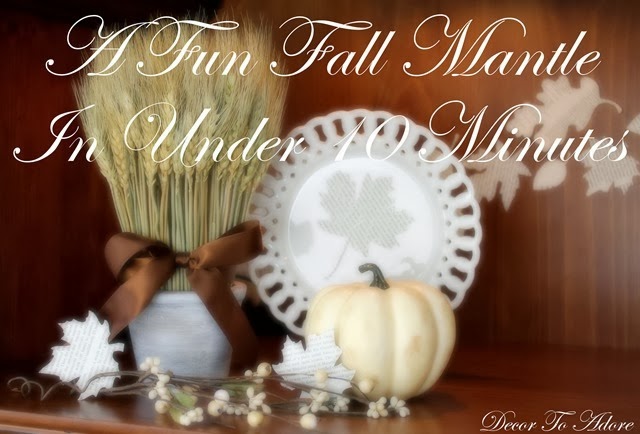 A Fun Fall Mantel in Under 10 Minutes
The biggest challenge is that the space above the television is so dark. It is like a black hole. To lighten things up I cut out some fall leaves from old atlas paper on the Silhouette and quickly tacked them up to the back.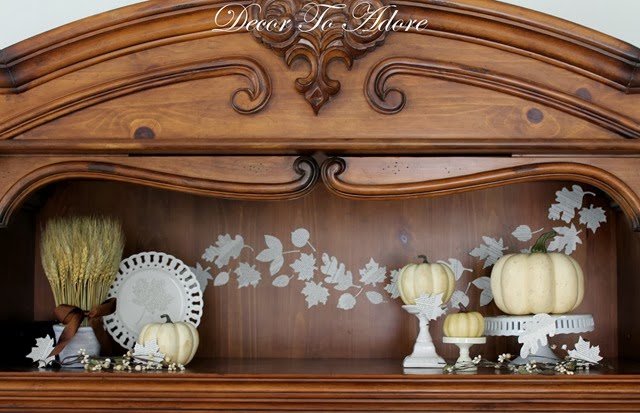 I rounded up a pot of wheat that I had purchased last year at an after season sale at HomeGoods. (I did whitewash the terra cotta pot.)  A simple white plate was dressed up with a maple leaf and the vignette was rounded out with white berries and a pumpkin.
I also grabbed every small white pedestal I owned and plopped a few more pumpkins down.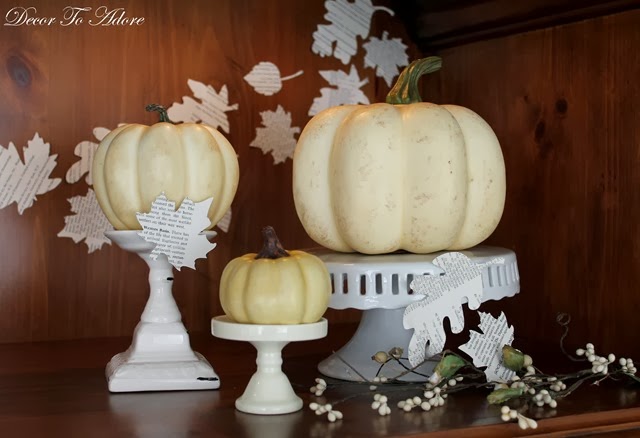 The good news is that this happy harvest scene will carry us until Christmas.
Are you a fan of quick creativity?
Laura
You May Also Enjoy