Planning a retro themed party got me thinking I should wear a retro inspired outfit. I purchased a pattern at Joann's for $1.99 and the Robert Allen fabric at a discount outlet for $3.00 a yard. The dress required 4 yards.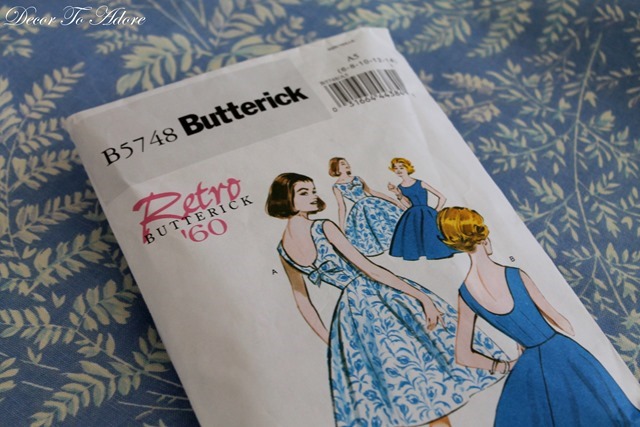 I made the lined bodice first and it turned out so well.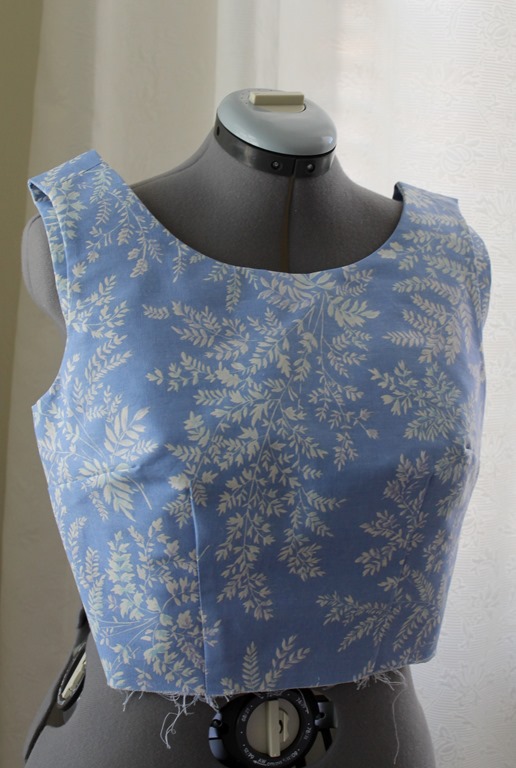 However once I attached the bodice to the skirt it just didn't look….right. Sometimes that happens. I set the project aside for awhile and chose another dress for the party. A few days later I made two attempts to adjust some of the seaming but in the end I decided to not make a dress. So I shortened the zipper.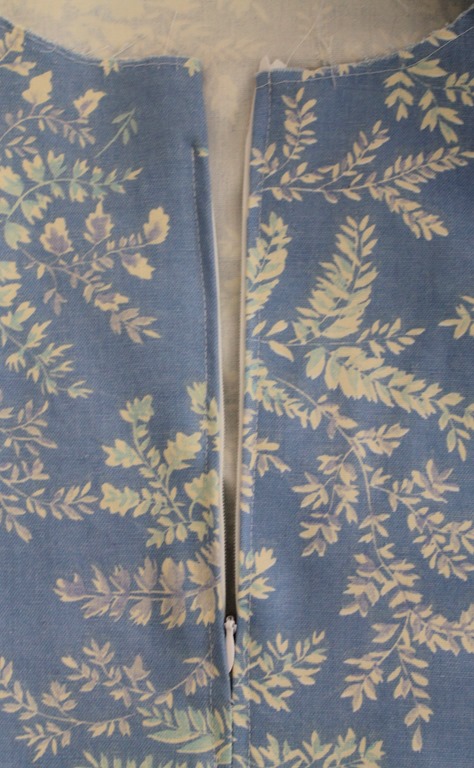 I cut a rectangle of fabric 33" x 4" which was folded in half lengthwise and made into a waistband. I opted to hand sew the band closed so that no stitching would show. I learned hand stitching from my Grandmother Mary and she was an excellent teacher.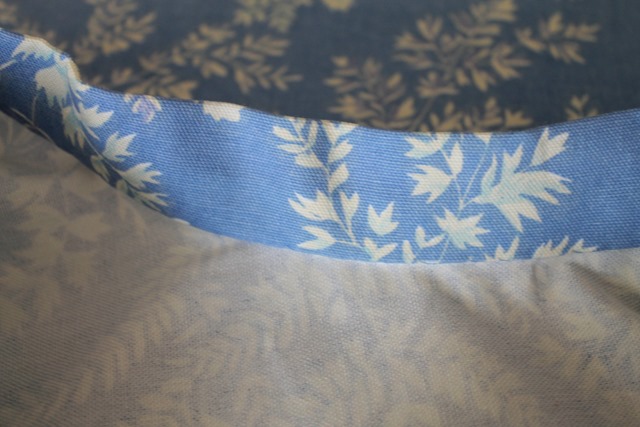 My favorite touch is the vintage mother of pearl button that closes the waistband.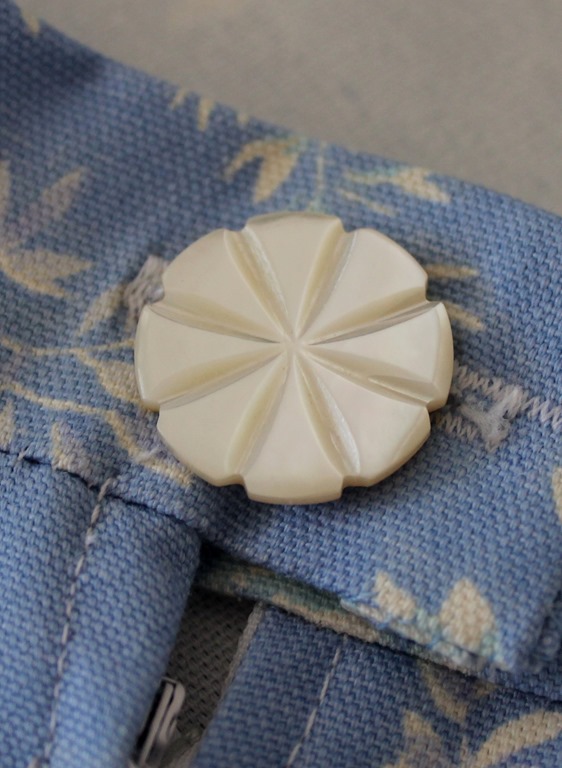 This is my take on a modern day circle skirt. I paired the skirt with a blouse I found at H & M on the $10 clearance rack.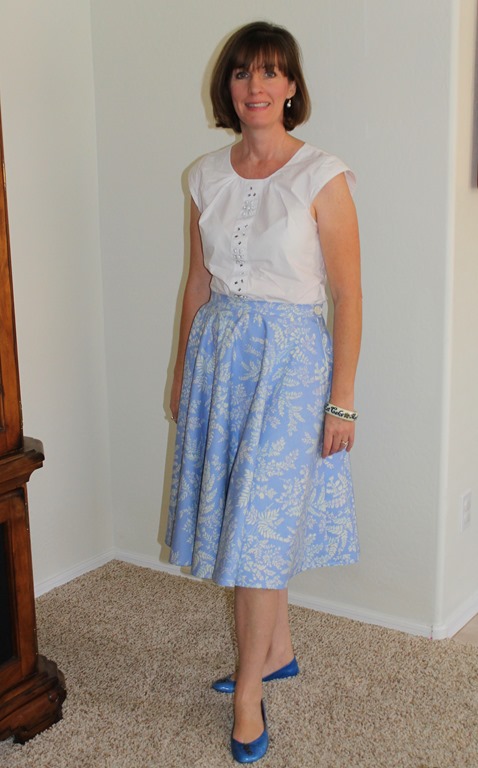 I wore this to my first day back to school on Tuesday. You can definitely tell in the photo that I am not well. A summer cold has hit me full force.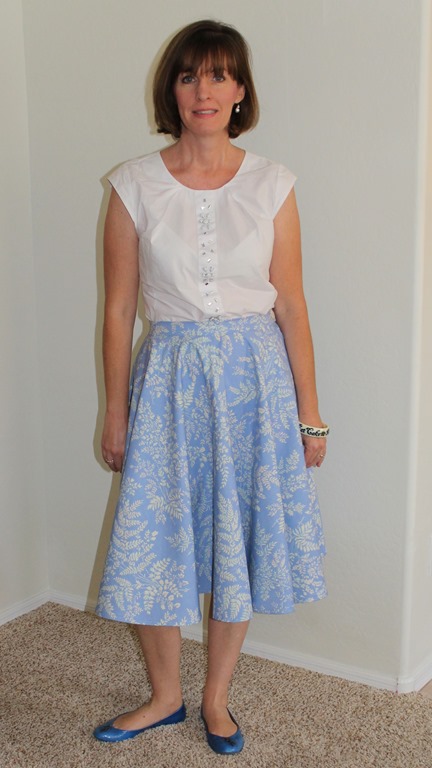 Do you sew any of your own clothes?
Laura
Linking to: