Way back in January I wrote a post about the beginning stages of decorating one of the smallest rooms in my house, the man cave. Last Sunday you saw that the space it is a well used space that seemed like the perfect location to put all the awards, plaques and memorabilia from Mr. Décor's Air Force career. 
Last winter I started the decorating process by purchasing these chevron curtains from Hobby Lobby. Very manly. Man and boy approved.
How trendy was I? Chevron is everywhere!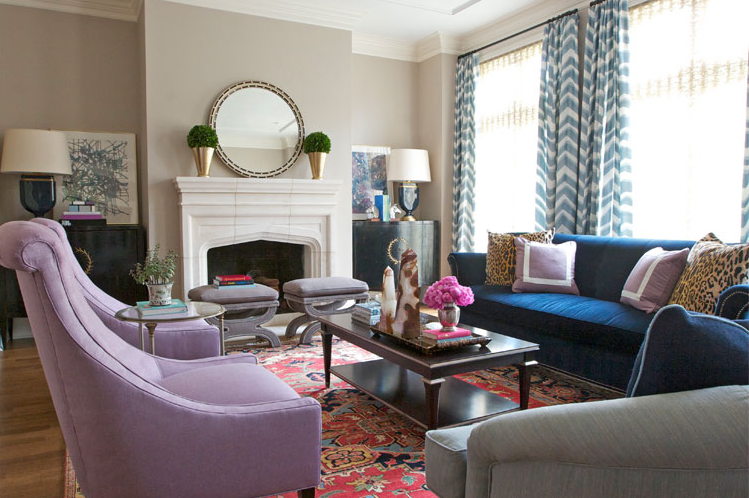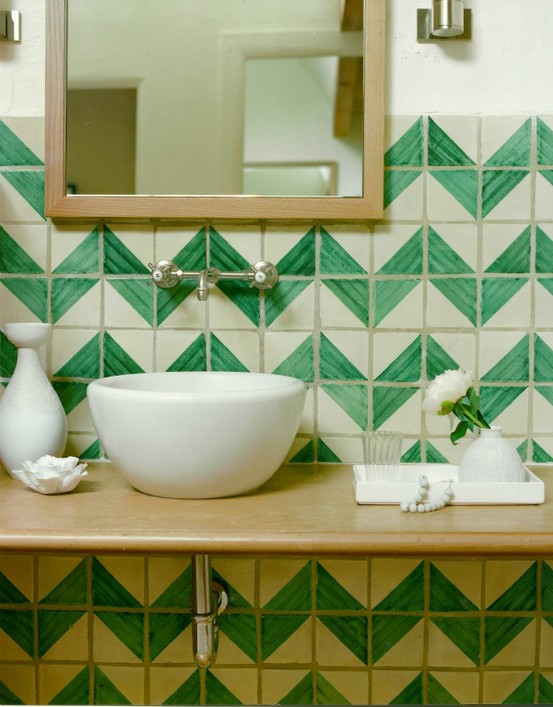 And that is as far as I got.
I would go to Homegoods, West Elm, Pottery Barn… you name it, look around and walk out empty handed.
So the room consisted of the curtains and this couch: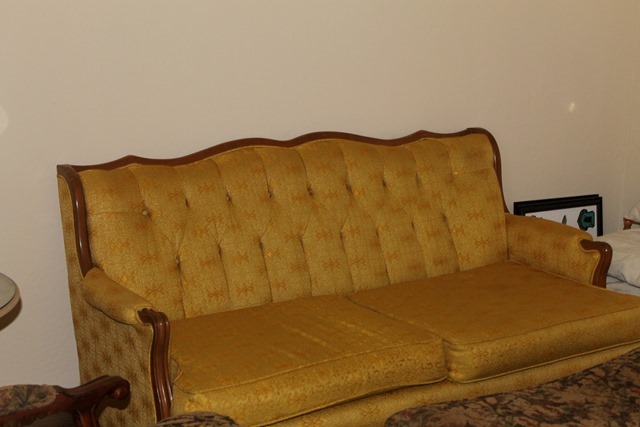 and this chair…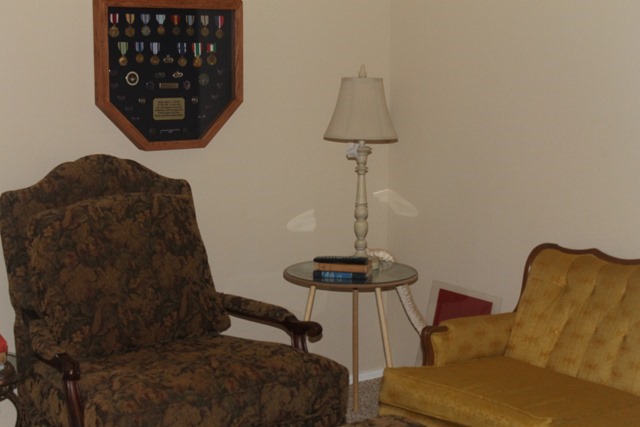 It stayed like this for months. (Ouch my eyes!)
I would walk in, look at the space, maybe vacuum a bit or dust and then walk right back out.
(I'll let you in on a little secret, designers often have the hardest time decorating their own homes.)
Then one day last month I walked in, took one look at those curtains and tore them down faster than Scarlett O'Hara.
It didn't matter that they were trendy.
They weren't me.
Mr. Décor came home and went into the man cave and said "Finally."
But here's the thing, I went with something just as geometric.
The uber classic Greek Key design.
The difference is that both Mr. Décor and I have a relationship with Greek Key design. For the first year of our marriage we lived on the island of Crete surrounded by Greek Key. It is a happy memory.
I tell people over and over "Your home should tell your story." Too bad I wasted 6 months not listening to myself.
Now I couldn't exactly afford the Clarence House Grand Galon Athenee trim in navy as shown above. I went all over searching local sources looking for a deal. I could find Greek Key trim in every color but navy. Isn't that the way? I finally broke down and bought 6 yards from  M & J Trimming. It was a bit of a "gulp" for me. But yes, it is perfect.
On Friday I will be sharing the curtains I created. 
"To thine own self be true." ~ William Shakespeare (Act 1 Scene 3, Hamlet)
Laura