Ask any woman to tell you about herself and 99% will say WHO they are… wife, mother, friend. Ask any man to tell you about himself and 99% will inform you about WHAT they do… lawyer, teacher, engineer.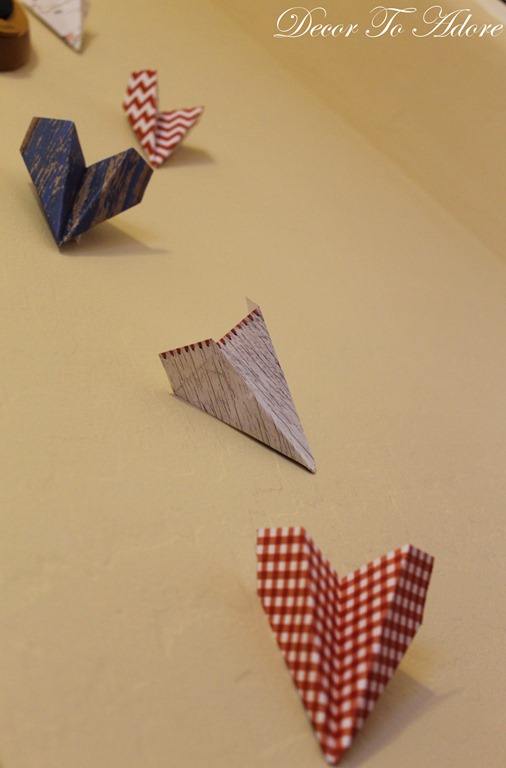 During decorating consultations with most married couples I have found that the men tend to be VERY concerned about where their awards and antlers will be hung. They care NOTHING about paint color or fabric. When I give a man a moment to tell me about their awards and then let the man know that their accomplishments are important to me the rest is very easy. It doesn't matter if they are hung in a small room that no one will ever see, it is just that I take the time to make sure they are validated. In the end this is generally what the wife wants and both are satisfied creating a happy couple.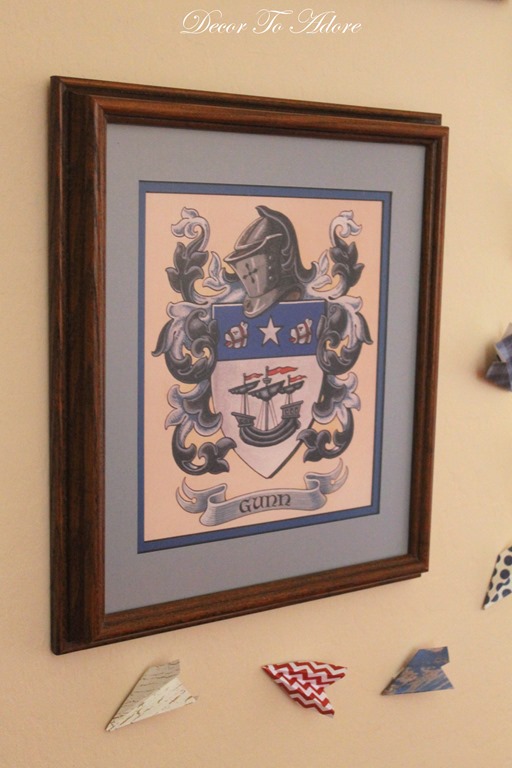 Knowing this, why did one small room in my home go undecorated for so long?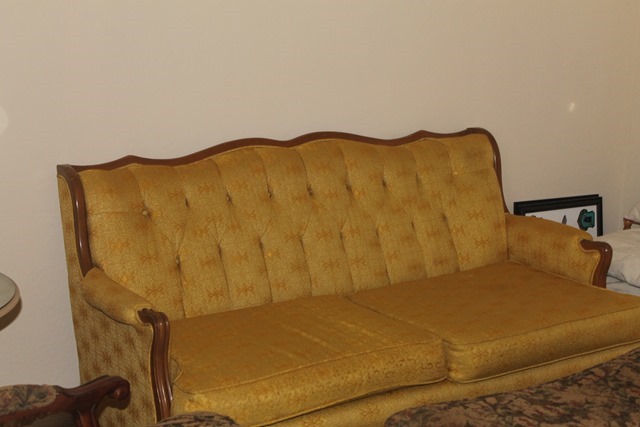 Since we've been married Mr. Décor has been asking to hang up all of his awards. I have resisted. For many reasons.
There are A LOT.
Most were earned while he was in the Air Force which is known for its precision and exactness.
EXCEPT when it comes to awards. For some reason they come in all shapes, sizes and colors from the paper to frame. Why?????? Whoever picks out the awards makes it almost impossible for any decorator to create a pleasing gallery wall.
I mean, I feel like I can create a pretty good gallery wall even when it's a plethora of paintings.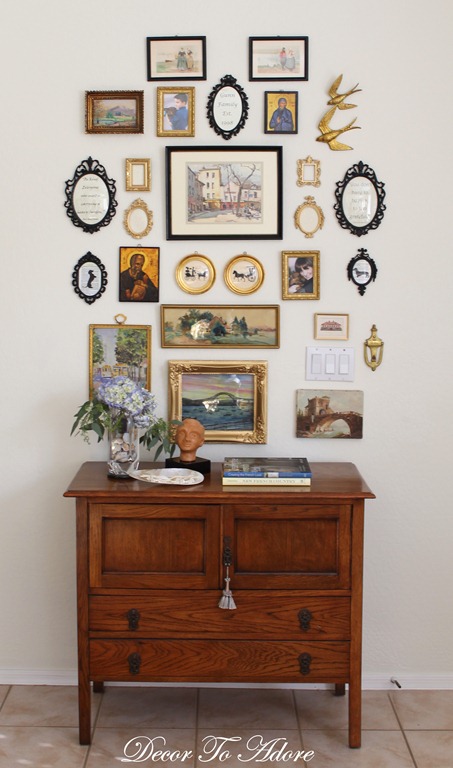 After a year I finally hung up a few of his favorites. But can you can see what I mean? It's like a bad version of Sesame Street's "One of these things is not like the other".
I knew how happy he would be, so that in turn made me happy. But truthfully it is Sweet Boy who spends most of his time in this room. So where was the boyish whimsy?
Then it came to me.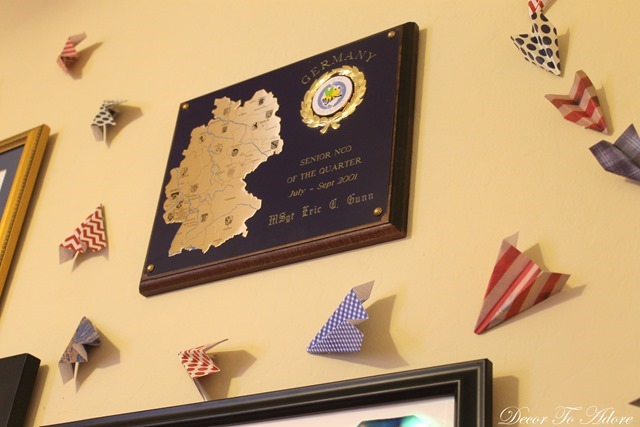 Paper airplanes.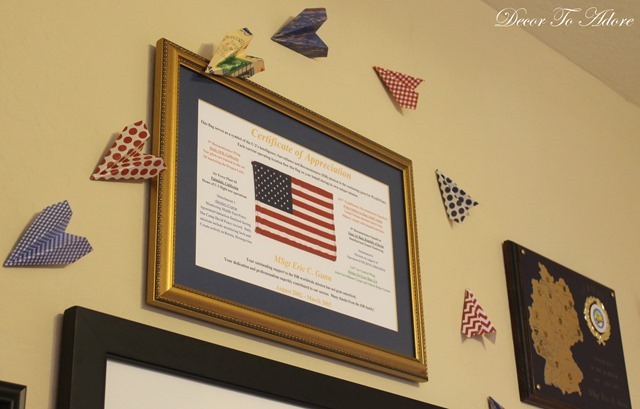 A lot of them. 53 to be exact. It took me four hours to make them all, as each plane required 9 separate folds.
With each crease I said a prayer for my husband. With each fold I said a small blessing for my son.
The flight path of the airplanes created a messages of sorts on the wall. Can you see it?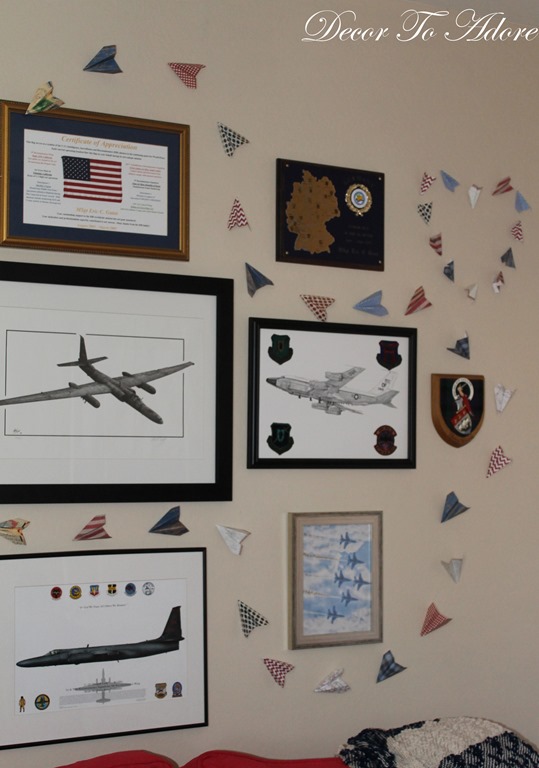 In pouring out my love it has come back to me tenfold.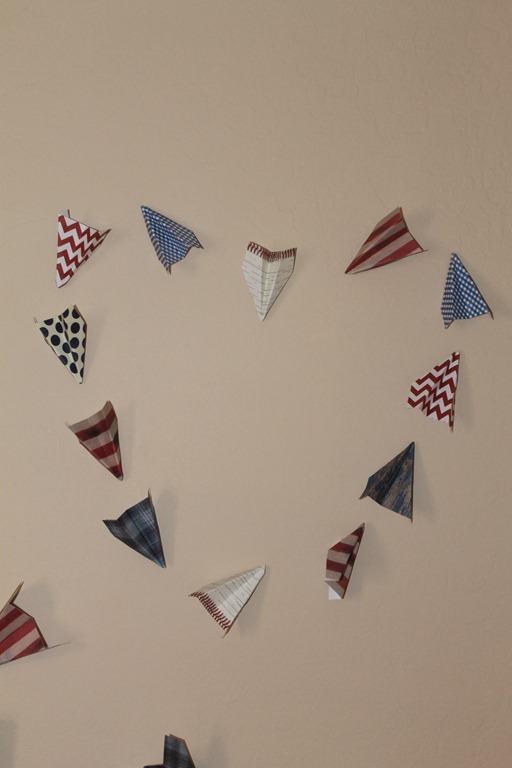 It is when we give of ourselves that we truly receive.
Laura
"Each of you should give what you have decided in your heart to give, not reluctantly or under compulsion, for God loves a cheerful giver."  ~ 2 Corinthians 9:7