It would seem that many people like paper airplanes and of course everything is cuter when it is miniature.
You can't beat a good garland.
Particularly if it's made from vintage maps and hung on the ceiling.
Or on a cake.
I adore this nursery mobile.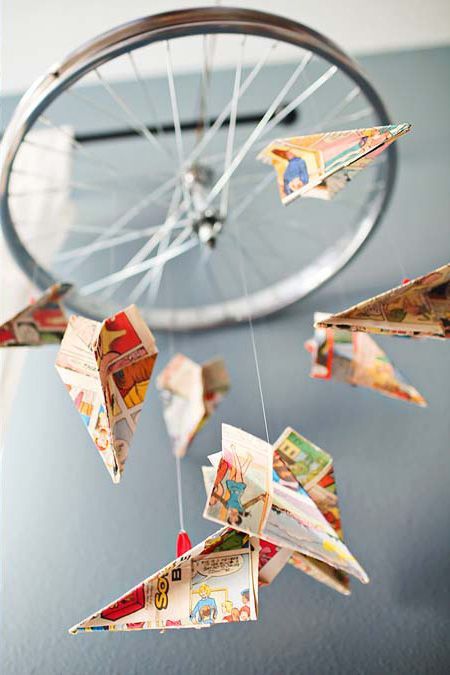 Love a good love note or party invite.
Which can lead to paper airplane confetti.
What about a paper airplane place card at a Bon Voyage party?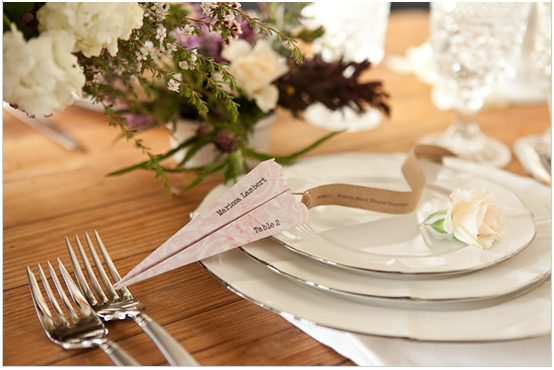 This "airplane in a jar" made me smile.
To create a miniature paper airplane begin with a paper cutter, bone folder and any 8 1/2" by 11" sheet of paper.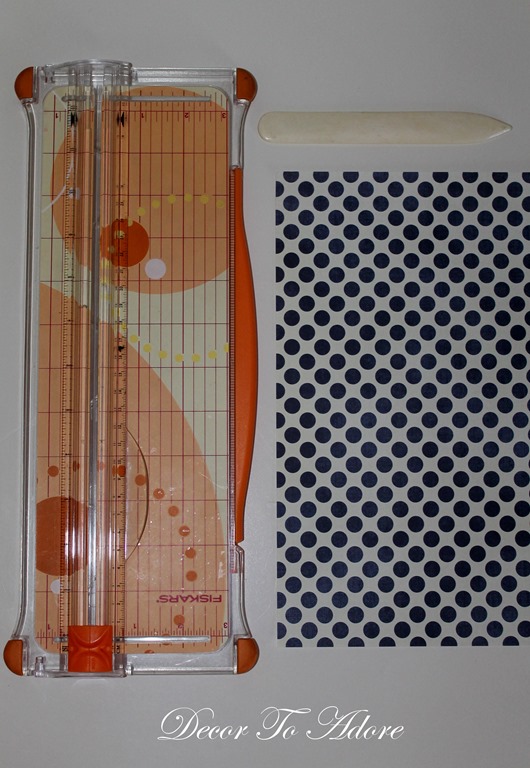 Cut the paper into fourths.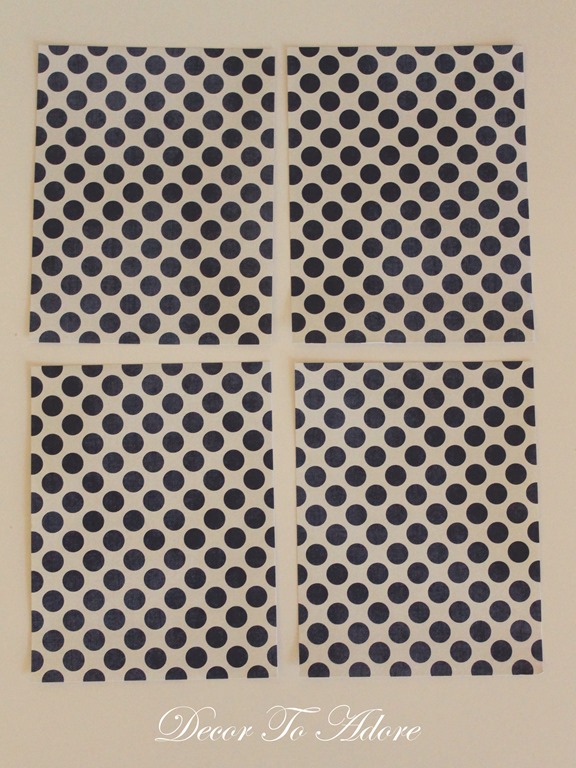 Take one of the fourths and fold it in half. A bone folder will aid you in getting a really good crease.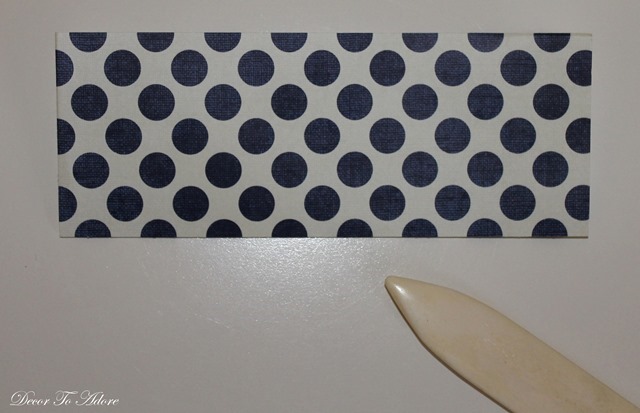 Open the paper up again then fold down the top corners towards the center line. It is almost like you are creating a roof on a house.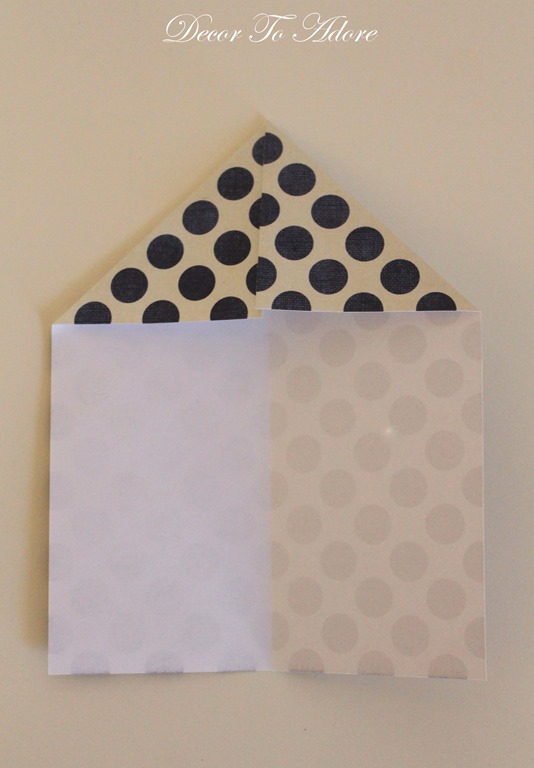 Pull the top of the "roof" close to the bottom of the paper. This will sort of now resemble an envelope.
Fold the corners in once again creating a roof on a short house.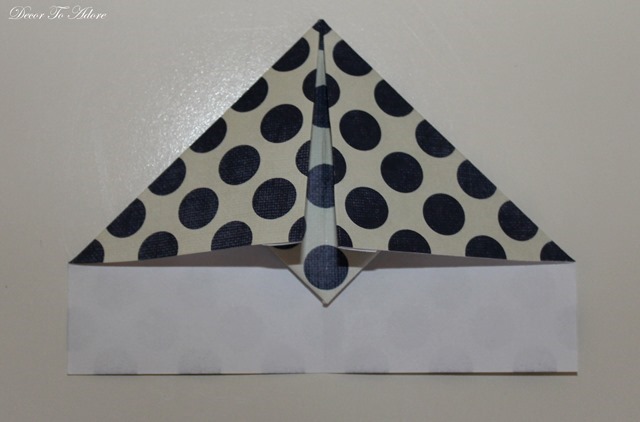 Then fold the paper in half. Sailboat anyone?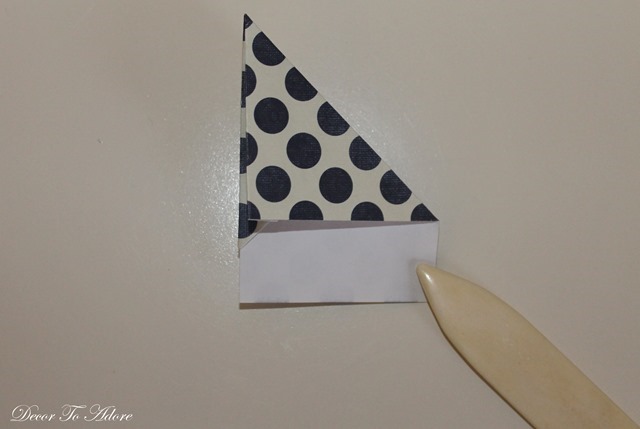 From there fold the far right corner towards the center. Do this on each side.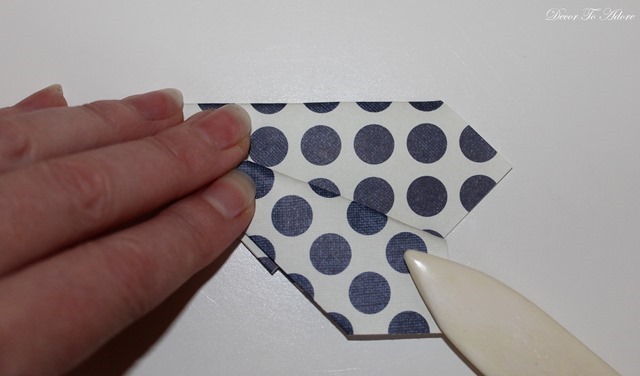 Voila! You now have a miniature airplane.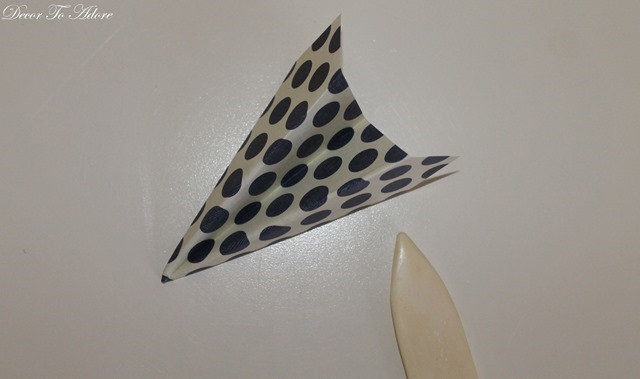 If you want to create an even smaller plane you can cut the paper sheet into eighths.
You can see the size variation.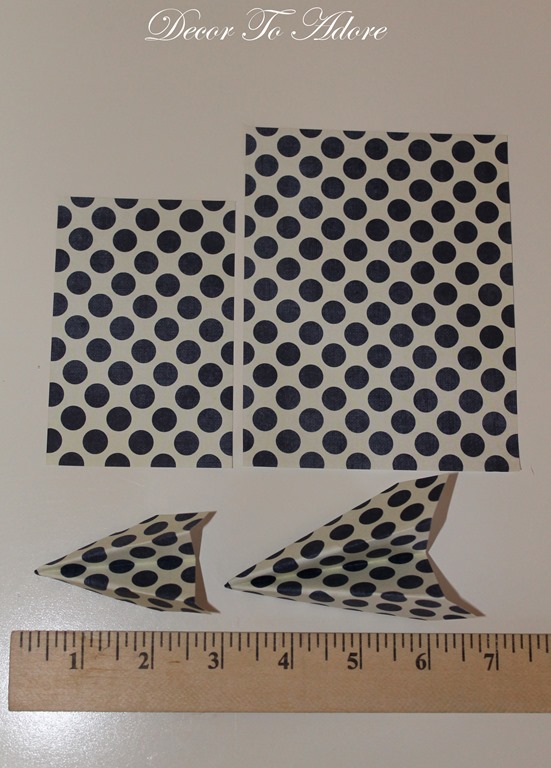 Then use the planes in any fashion you choose. I attached mine to the wall with pop dots aka adhesive squares.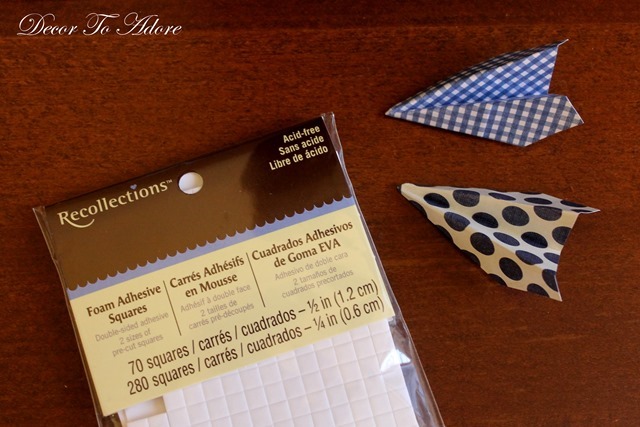 A week later they are still holding strong.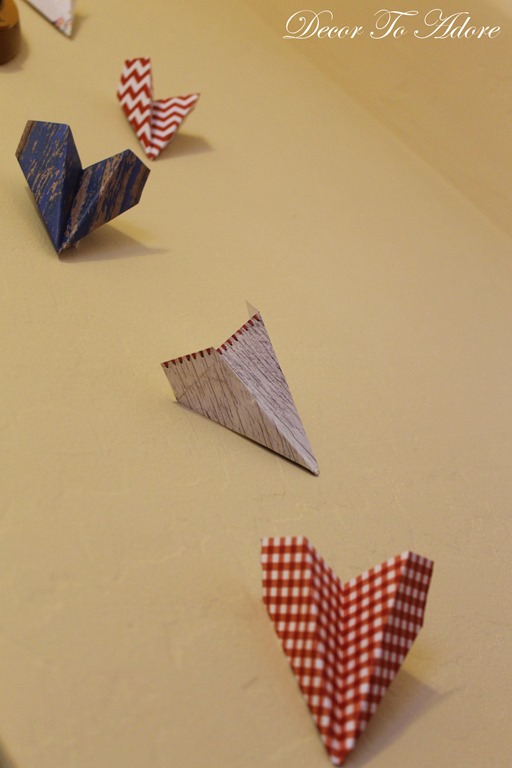 The 53 planes took me 4 hours to create and attach to the wall.
Cute or perhaps one flew over the cuckoo's nest?
Laura