I don't know about you but here in Phoenix the last thing I want to do is turn on a hot oven during dinnertime. We've been enjoying several delicious salads and Shrimp Louie is one of our favorites.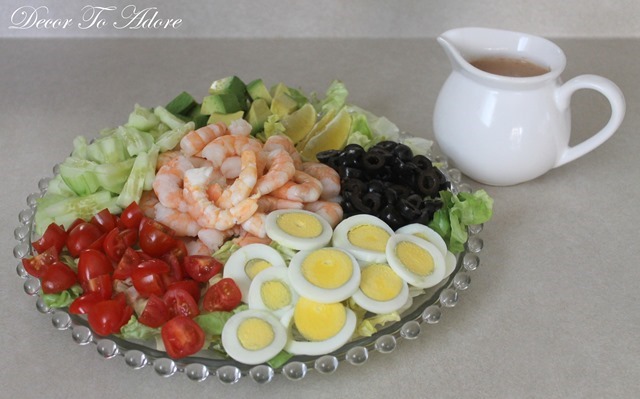 You begin by layering a large platter with washed and dried crisp lettuce. I like the butter variety for this salad.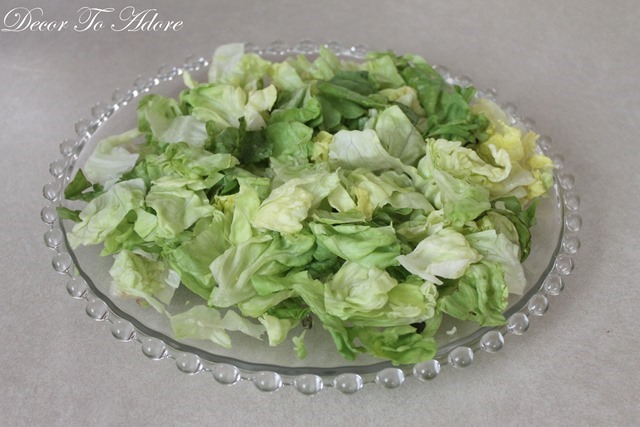 In the center place a generous mound of delicious cooked shrimp.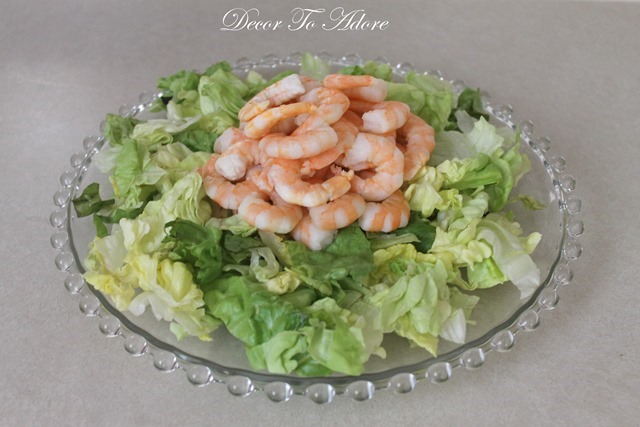 Next add in tomatoes, cucumbers, avocado's, lemon slices (to squeeze over salad), olives, and hard boiled egg slices.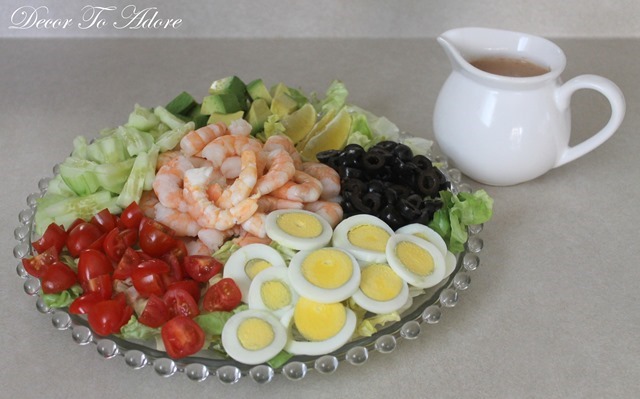 There are a variety of Louie dressings, this is my favorite as it's so easy:
1 cup of mayonnaise
2 tablespoons of chili sauce (also called cocktail sauce)
1 tablespoon of dried or fresh parsley
1 tablespoon of steak sauce
1 tablespoon of Worcestershire sauce
Mix well and chill for one hour.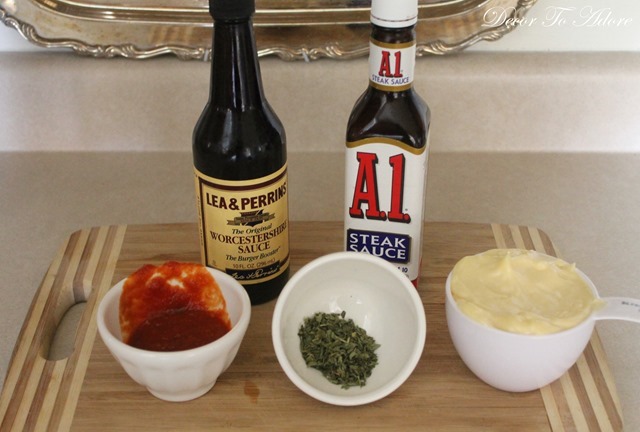 Then enjoy!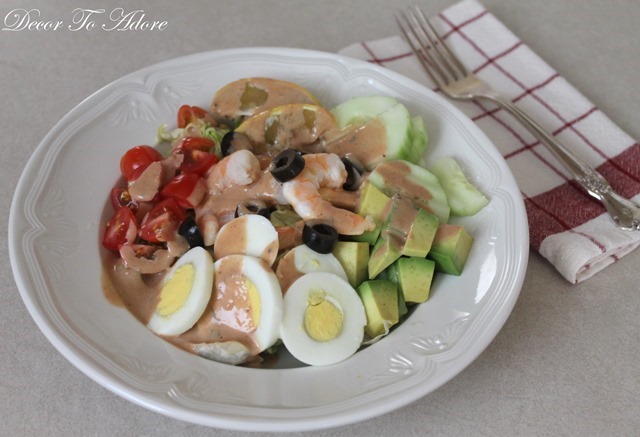 What's your favorite salad?
Laura