Staying cool and looking cute is a bit of an oxy moron during the long hot Phoenician summer. Yesterday it was 117 degrees. Blah.
Over the past few years I have noticed that it is getting harder and harder to find pretty blouses in cool cotton. The racks are full of heat trapping polyester and rayon but the thought of wearing such a garment makes me break out in a (even heavier) sweat.
So what's a girl to do but make her own cotton tops and blouses.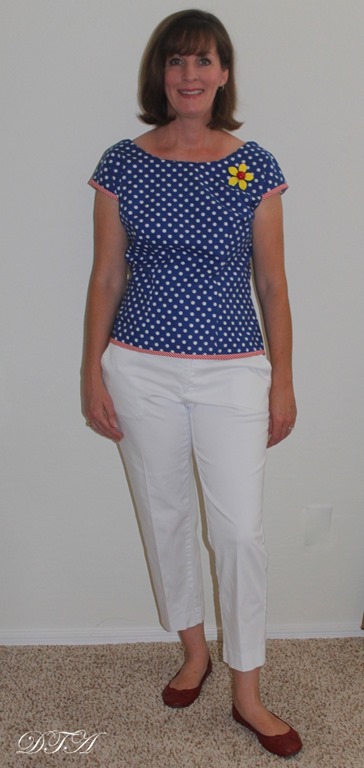 I have to confess that I have several bins of fabric, notions and patterns. I thought it was high time I used some of it. The blue polka dotted fabric and red & white bias tape are both vintage finds.
This particular vintage Simplicity pattern (4656) belongs to my friend Jenny. As with all sewing patterns it is best to take your measurements and follow the sizing chart located on the back of the pattern to find your best size.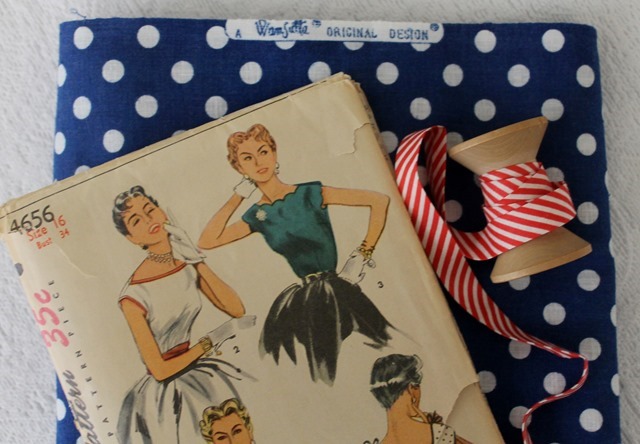 I always wash my fabric and trim first to insure against fabric shrinkage later.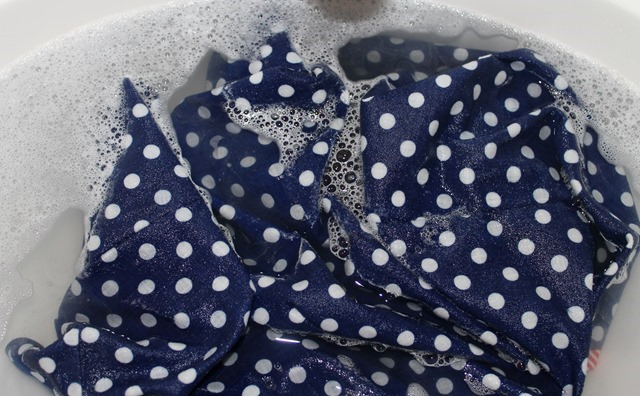 The pattern went together fairly easily but one area had me stumped.
Long before the days of sergers edges were neatly finished with seam binding or bias tape. I had never sewn a blouse with bias tape. Jenny came to my rescue and showed me how to "stitch in the ditch". Meaning that you pair up the edge of the bias to the edge of the fabric and sew it together using the creased area of the binding as your guide.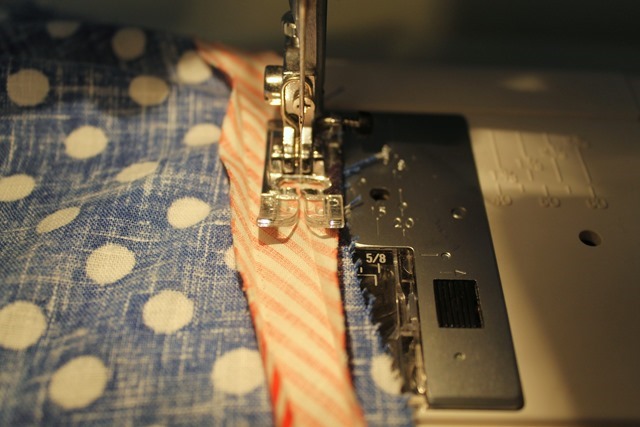 You then flip the bias tape over the edge and sew it down again. This results in ultra neat and tidy edges.  I am a total convert now! Plus I love the fun detail the red and white striped fabric adds.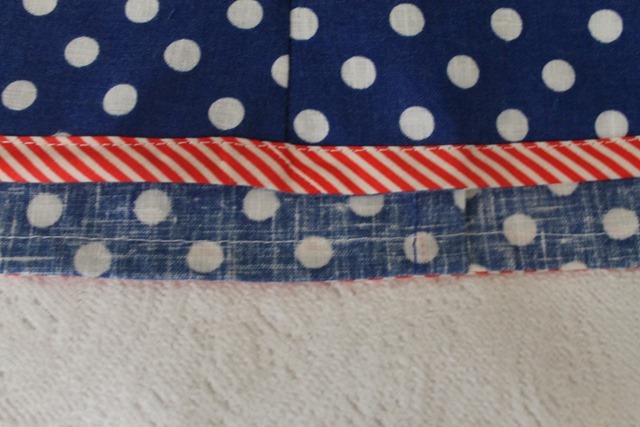 The scoop back is my favorite feature.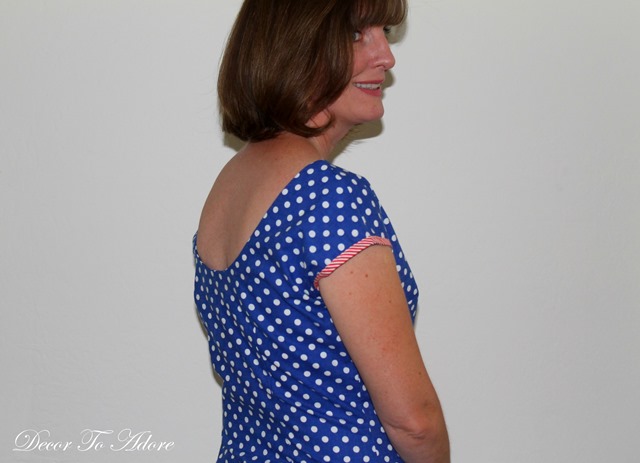 I wore the blouse to the Phoenix Art Museum Pixel Picture event celebrating The Art of Video Games. This was an art exhibit I knew Sweet Boy would love.
Several women told me I looked dandy and asked me where I got my top. 🙂
Laura
Linking to: