You may have heard that there is a major heart wave occurring in Phoenix. Over the weekend it was 118-120 degrees. I had to go outside to try and fix my sprinkler system and thought my eyeballs were going to melt right out of their sockets. The heat wave is scheduled to continue throughout the week and I have house guests arriving on Thursday so I have been looking for fun and festive ideas for the 4th that were oh so cool.
This happy bunting from Country Living remains a favorite.
A fun and fast centerpiece idea is to make paper lollies. I am heading to the Dollar Store to see what type of patriotic candies I can find.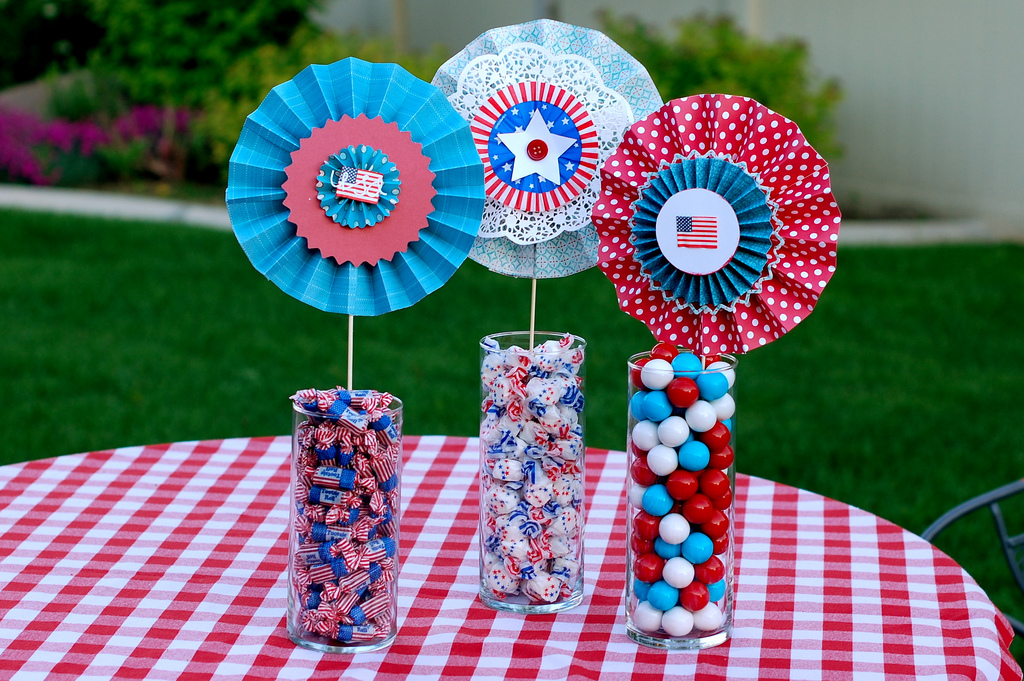 It is illegal to set of firework in Phoenix (due to dryness/fire hazard issues) but these sweet  Firecracker Favors would be welcome.
Bathroom paper rolls have never looked better! I love that these stars are completely recyclable.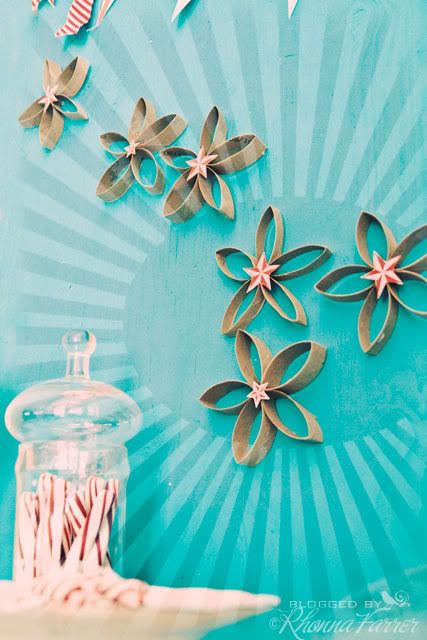 Just think of the scraps of ribbon and paper you could use for these rockin rockets!
I might make this darling bunting for the mantle.
Mr. Décor is so good about hanging up our flag for holidays. But for those who may not have a flag or have kids at home that need a simple and fun craft project try this wonderful wind sock. Complete instructions are available at Multiples and More.
A cute game for kids can be found HERE.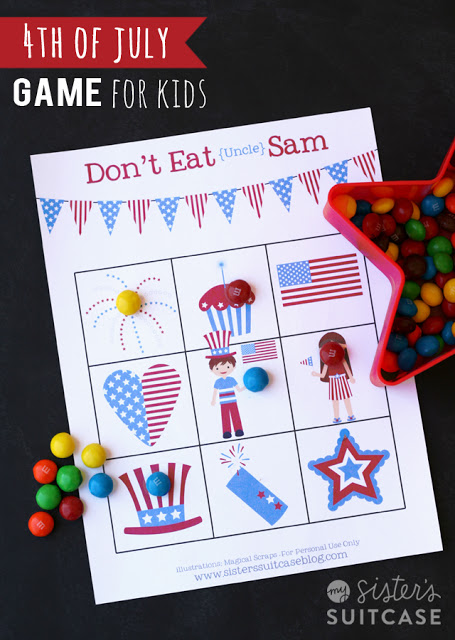 For those who get to participate in a parade make sure you clip on these clothespin pinwheels.
I saved my Sunday paper and have plans to make some party hats.
You can also make these napkin holders.
I found boxes of sparklers at Wal Mart to create this look.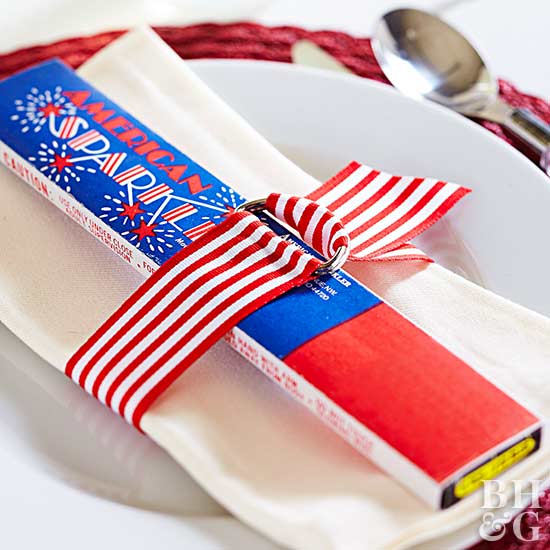 Other adorable place settings include these darling printable party circles.
You can quickly transform clear votives and vases with scrapbook paper and double sided tape.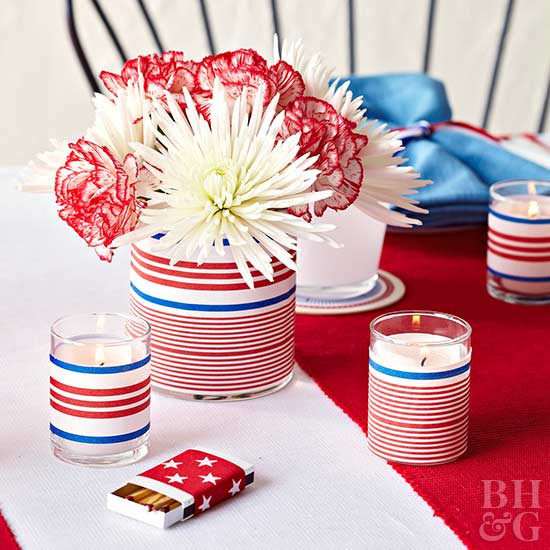 My friend Yvonne is a master at a creative festive tablescapes. I love the geraniums and flags.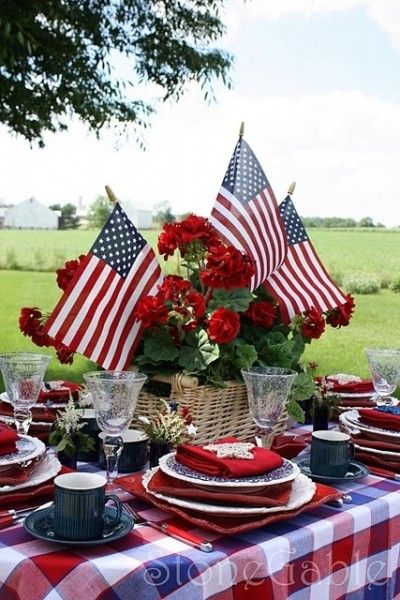 Make sure you check out this entire picnic at HWTM.
A few food ideas I love~ fruity and festive toast.
How about some patriotic pancakes?
Right now I can't get enough water. I love the idea of making it festive with berries and pretty paper straws. The secret to floating blueberries is to freeze them.
Sweets for the sweet. I like this low calorie jello parfaits.
Cake in a jar? Yes please!!!
For a party gift I love these simple red licorice flags.
I created an uplifting patriotic playlist that you can enjoy all week.
How are you celebrating the fourth?
Laura