I am, for all intents and purposes, a vacation maniac. If you want to torture me just take me someplace new and make me sit in a hotel room.
Sweet Boy and I arrived in Virginia on a Friday evening after a full day of travel. No sooner had I unpacked our toiletries Mr. Decor strolled in and said "How would you like to go…" The poor man didn't even get to finish his sentence as I was already headed towards the door.
First stop, Langley A.F.B. to show us where he had been working these past few months. Langley is the oldest, continually operating base in the world. It is located at the end of the peninsula on the eastern coast of Virginia. I couldn't take any pictures of his building (let's just say his next door neighbor is NASA) but I did take a picture of a very pretty horse that was stabled on base.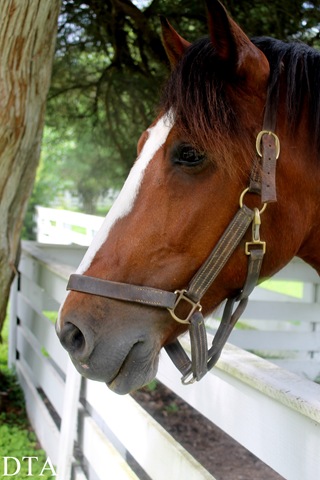 He saved the best part of the Langley tour for last. Officer housing. He knows this is my favorite part. I never, ever tire of looking at houses.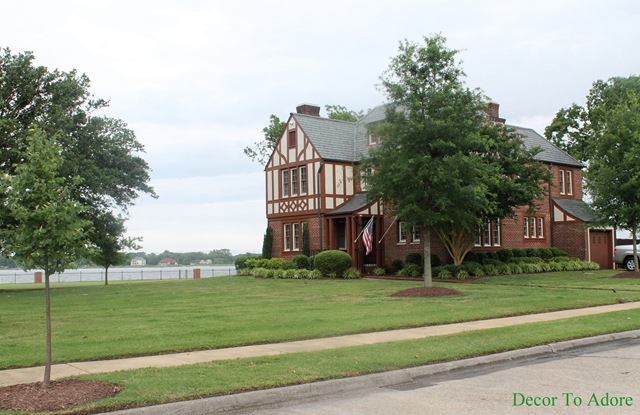 Most of the high ranking officer housing residences were built in 1934.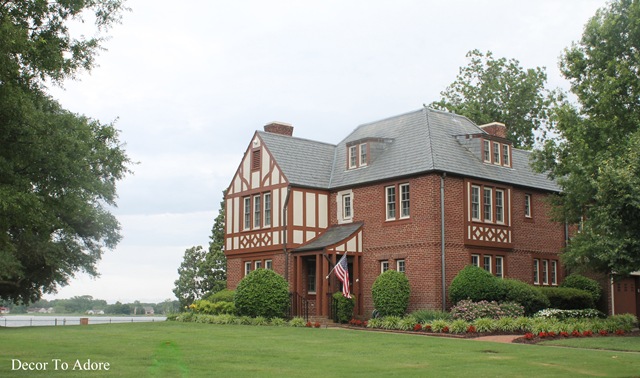 They are high style examples of Tudor Revival. The walls are brick, while several of the doors and windows were trimmed in stone. Many of the roof gables on the side facades had diamond patterned brick work.
You can find a great resource for a historical walking tour HERE.
Although I must clarify that to get onto Langley or any of the other sites I am sharing on this particular post you must have military access to the bases. For most of the population this is a "behind the scenes tour" that the general public cannot see.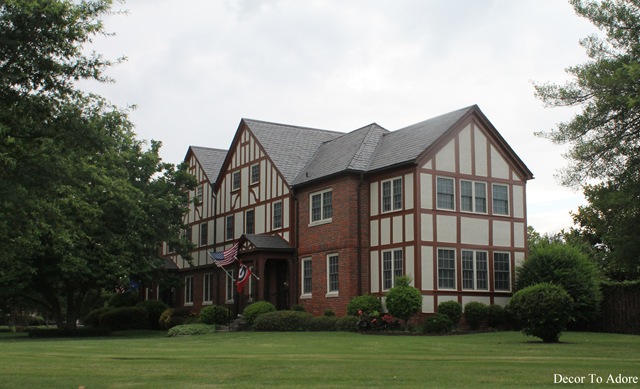 From there we went to visit Fort Monroe. (Which the general public can now visit.) Although the area has roots from the colonial period, the base itself was built in 1819.  The area contains over 170 historical buildings including homes where Abraham Lincoln and other notable historical figures had stayed.
The base closed in 2011 and the buildings and homes are now for public sale. There were a number of homes that I was interested on INGALLS road.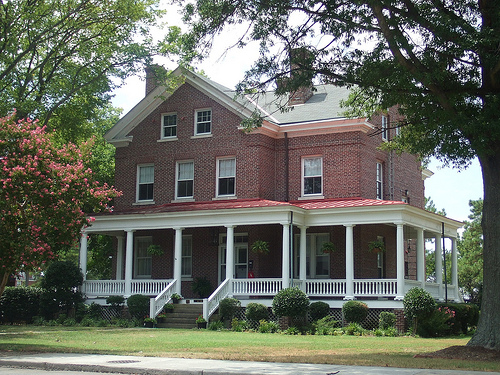 I had a particular fondness for the building located at 20 Ingalls Road. Not just because that was the date I was born on, but because the turreted structure overlooked the Chesapeake Bay. I WANT it!
The sun was quickly setting and so it was back to the hotel. But Saturday was another day filled with sightseeing. It included a trip to the Norfolk Naval Station where the U.S.N.S. Comfort is docked.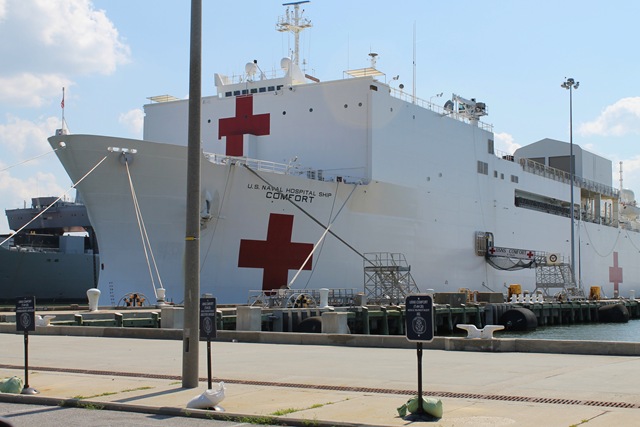 My favorite part of the day was this mermaid pointing us to Admirals Row.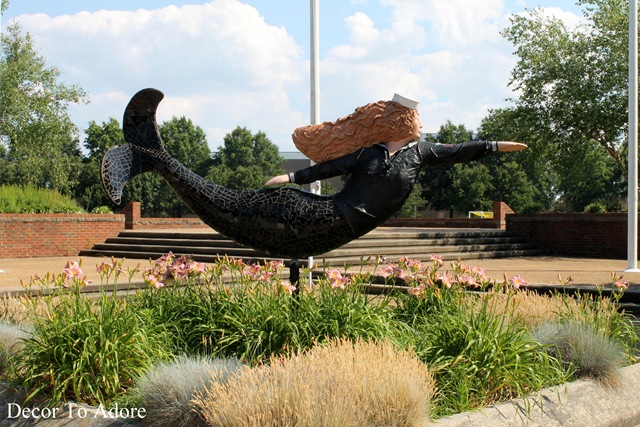 In 1907 the world's fair was held at Sewell's Point, on Hampton Roads in Norfolk (which later became Norfolk Naval Base). It commemorated the 300th anniversary of the founding of Jamestown.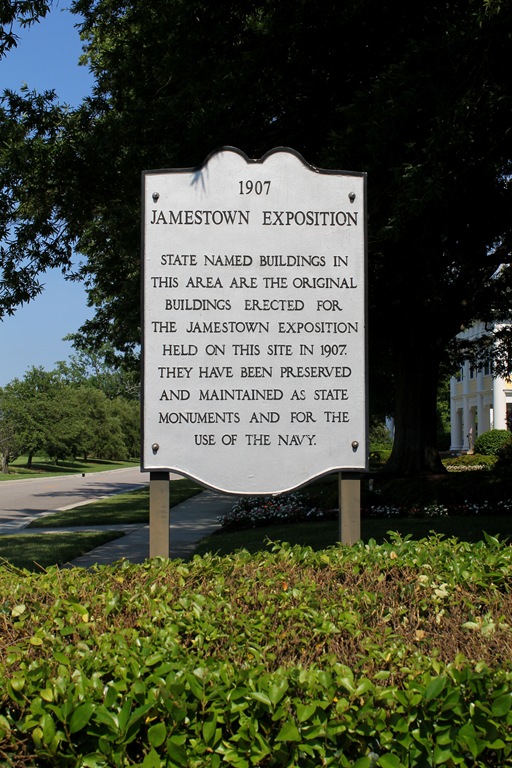 The planners asked for each state in the union to contribute a building to the exposition. Sadly only  21 states responded. At the time of the expo some of the buildings offered exhibits on the states' history and industry while others were more like an embassy for visitors from each particular state.
Pennsylvania created more of a building. It is now used as a church.
North Dakota created an Arts and Crafts styled bungalow. It is now used as high ranking Admiral housing.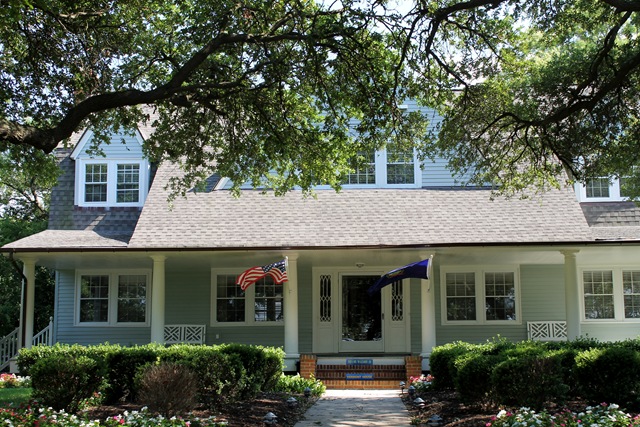 Same with the Delaware House.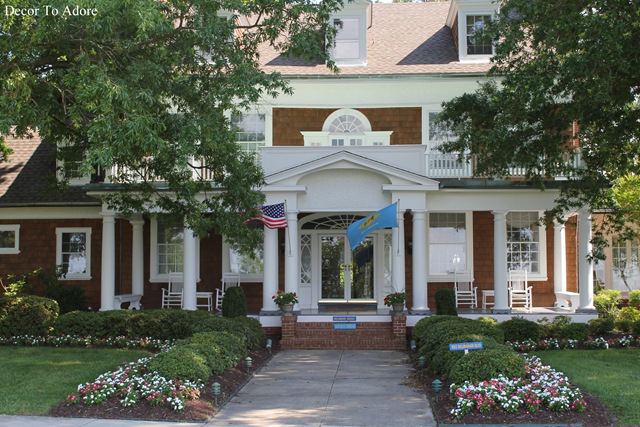 West Virginia House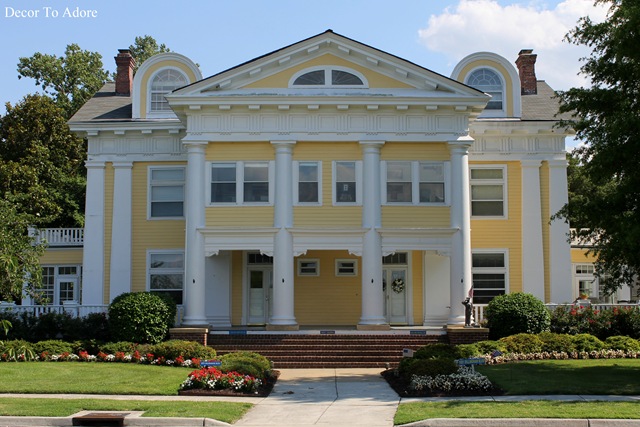 Missouri House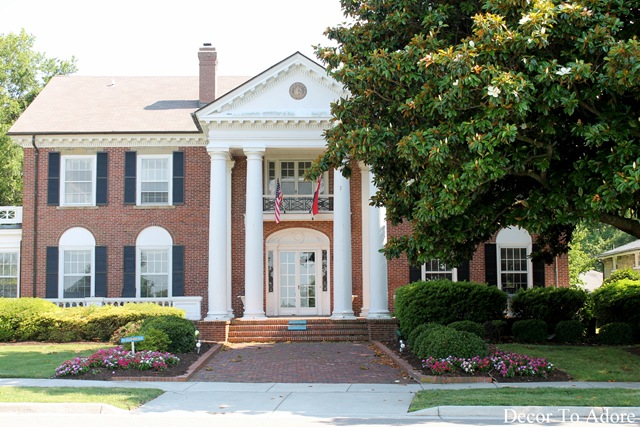 Virginia House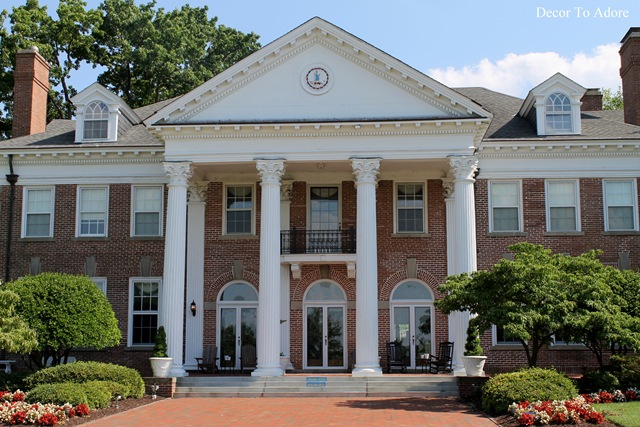 It was a completely enchanting neighborhood and I now wish I had taken a picture of each building/house instead of just my personal favorites. 
Then of course I had to jump out of the car to peek over a few fences to catch a glimpse of several fabulous secret gardens. Mr. Decor and Sweet Boy pretended that they didn't know me.
But look? It was worth it, right?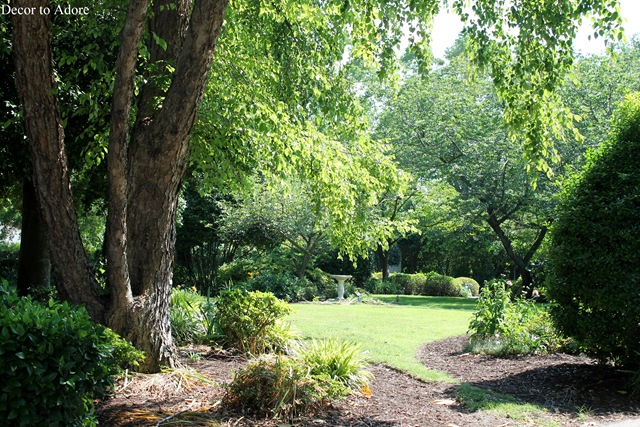 Even more goodness to follow,
Laura