I have a friend whose husband was seriously considering the idea of moving to Arizona. They have visited previously in the winter and the spring and loved it. I said that before moving here permanently they should probably come experience a July or August here. They arrived early Thursday with large suitcases in hand.
As per my usual happy hostess method I set a happy holiday table.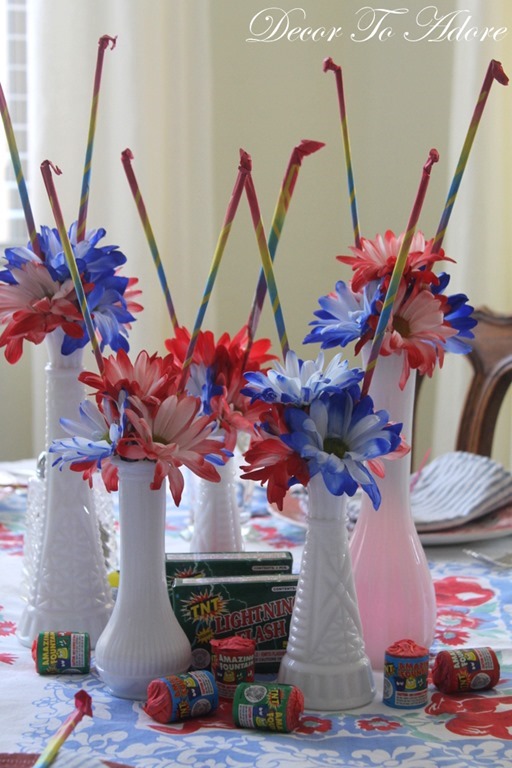 It was bright and cheerful. Just like the Arizona sun.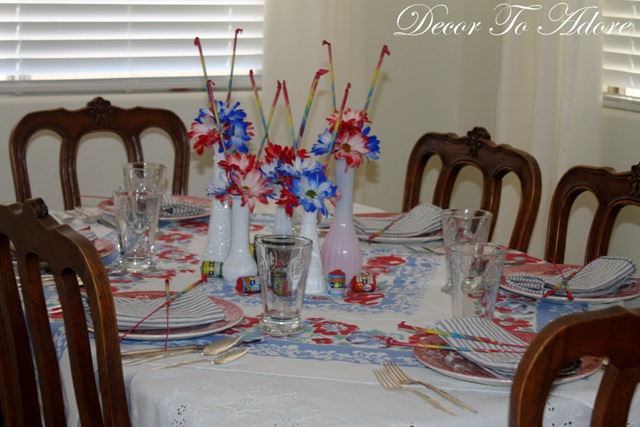 I used several old favorites to create an all American look such as a white tablecloth and a vintage cloth as a topper. Red transferware and blue & white napkins completed the simple setting.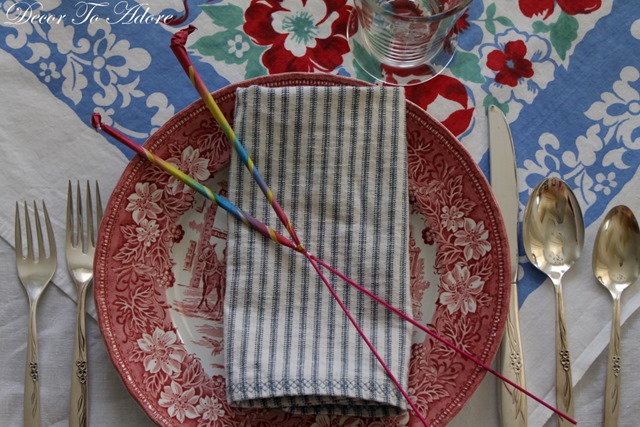 Red, white and blue daisies and a few scattered fireworks gave it a bit of patriotic punch.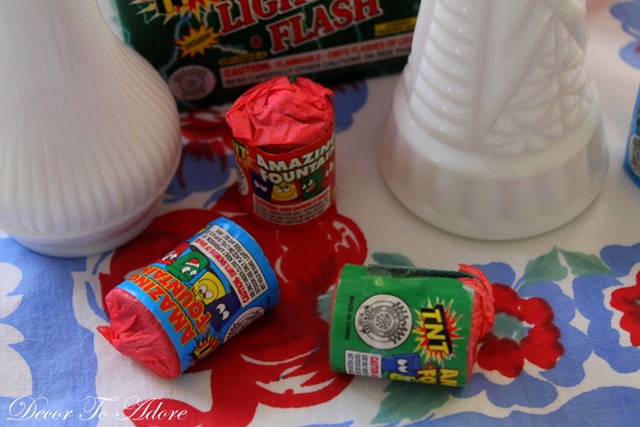 On the holiday menu was slow cooked bbq ribs, spiced apples,  crock pot beans, corn on the cob (which I then cut off the cob) and a green salad. While the plate may not be spectacularly beautiful it was delicious! Indeed we had several other fabulous feasts all weekend long. Today I can barely button my pants.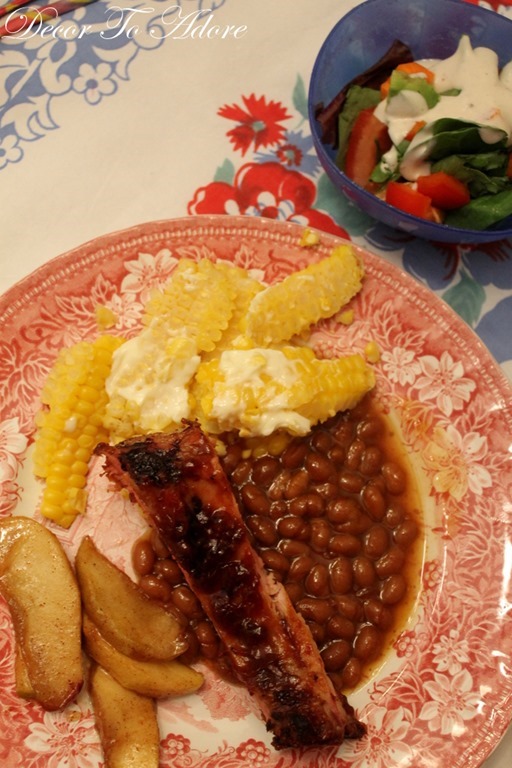 Everything was simple but delicious. Dessert included. For Thursday I just layered pound cake, whipped cream and fresh berries to create a parfait.
Our time together was filled with quite a few fun activities. But by Saturday the husband had changed his mind about moving. He said, "Everyone says it's a dry heat. But an oven also has dry heat. This afternoon I literally felt my skin cooking." "Yes, I replied. That is why I try to remain indoors during mid day. Today was actually a nice day at 111 degrees." "A nice day? he questioned, No thank you. I don't enjoy feeling like a Thanksgiving turkey."
So with his newfound knowledge they packed their bags and left early on Sunday morning to return to their home which was going to have a high temperature of 75.
As for myself,  I was suddenly in the mood for turkey and turned on the bbq. 🙂
Laura