My dear Grandma Ingalls aka "Jingles" is in the hospital. Her 91 year old heartbeat is erratic. It slows then quickly speeds up. Today they will be transferring her by ambulance from the local hospital to a bigger hospital in Duluth.
She is alone. She is tired. The doctor hopes she will stabilize, but if not she will need surgery to insert a pacemaker. Surgery at any age, let alone 91, can be risky.
I am "her person". It is hard to be so very far away from her.
I am trying not to worry. My attempts have been somewhat futile. So I am trying to channel my energies into positive hope. I found a bunch of one of her favorite flowers, peonies, and brought them home and placed them in what she considers the best vase ever:
A blue mason jar.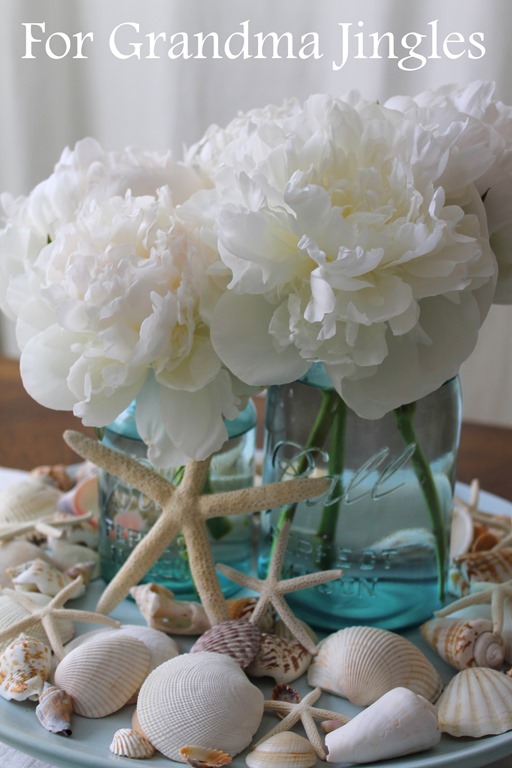 I ask for your prayers and understanding that I may be away from the blog.
Laura
"Rejoice in hope, be patient in tribulation, be constant in prayer." ~ Romans 12:12