As I mentioned on Wednesday we recently hosted a Bon Voyage themed dinner party at our home. A big hit was the tzatziki (pronounced za-zeek-ee). I learned how to make this from an elderly Greek woman named Fruly who was my Greek language instructor while living on the Greek island of Crete.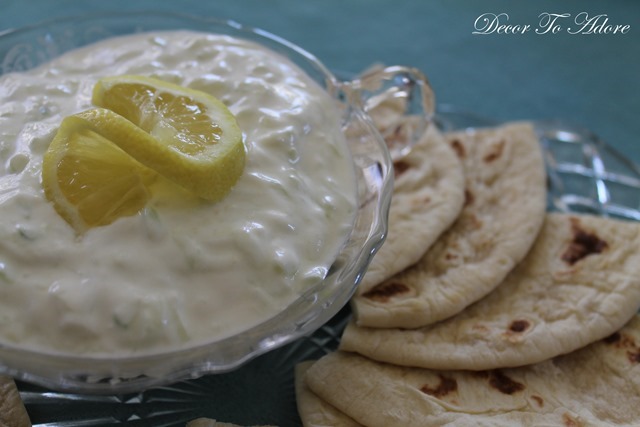 You will need:
1 cup of good plain Greek yogurt (I prefer Trader Joe's).
1 peeled and grated cucumber
The juice of one lemon (you can add more or less to taste if you like).
2 large cloves of garlic finely minced (more or less to taste).
1 tablespoon of olive oil
Salt to taste
Place the grated cucumber in a colander and press down with a clean flour cloth towel or paper towel to drain the excess moisture out. If you are in a hurry you can go on to the next step. If you have a bit of time sprinkle a bit of salt over the cucumber and let it drain further for an hour or so.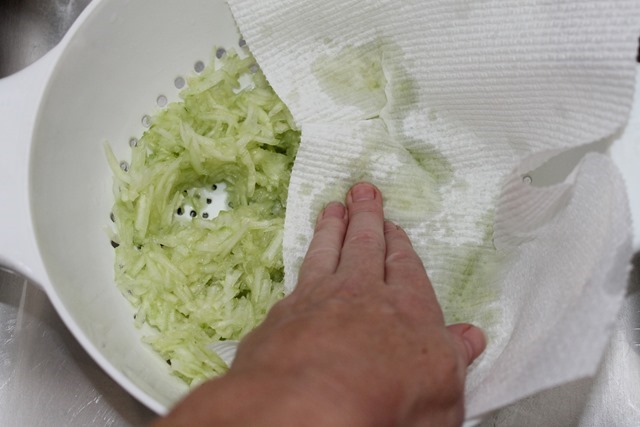 Once the grated cucumber is relatively dry mix all the ingredients together. Tzatziki gets better with time as the flavors meld together. In the Greek culture tzatziki is used as a dip as well as a sauce.  As a dip it is fantastic with vegetables, pita crackers and soft flatbread.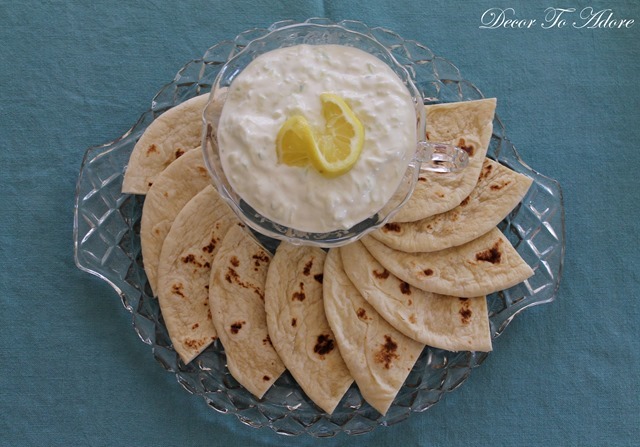 The next day we enjoyed the tzatziki as a sauce over leftover chicken which was diced, a bit of tomato and a lovely pita pocket. This is a delicious take on a gyro (year oh) sandwich.
Enjoy!
Laura