Over a week ago I shared with you my personal challenge to travel for almost 2 weeks with just a carry on. (You can see the pieces I included as well as my accessories HERE.)
Guess what? I did it!
Day one had me traveling across the country with just my carry on and a basket that acted as my "purse" containing my wallet, plane tickets, magazines, a book, healthy snacks and my beloved Canon camera.
I wore a sweater as I always get cold on planes, a striped blouse, navy capri's, as well as easy slip off/on shoes for security.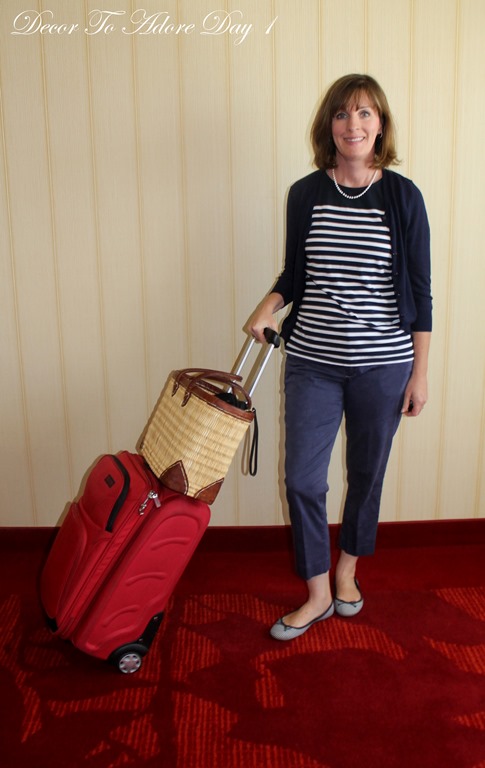 I'll save the details of what I did each day in upcoming posts. It just seemed to make more sense to combine all the fashion into one post in the event you want to try to make the challenge your own in the future.
It was rather warm on day two so I opted for sandals, pearls, gold hoops, white capri's, coral t shirt and a green sweater.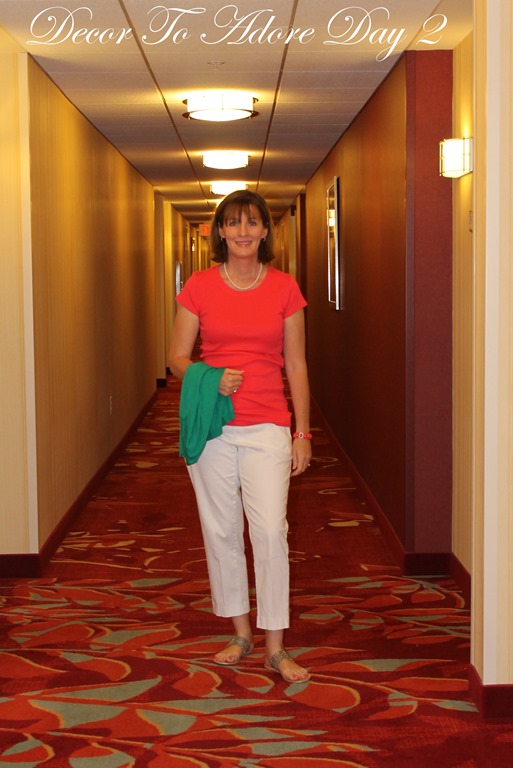 Day three had us on or in the water. I cheated and wore a pair of Sweet Boy's short with a lightweight yellow t shirt. Minimal jewelry and sandals completed the beachy ensemble.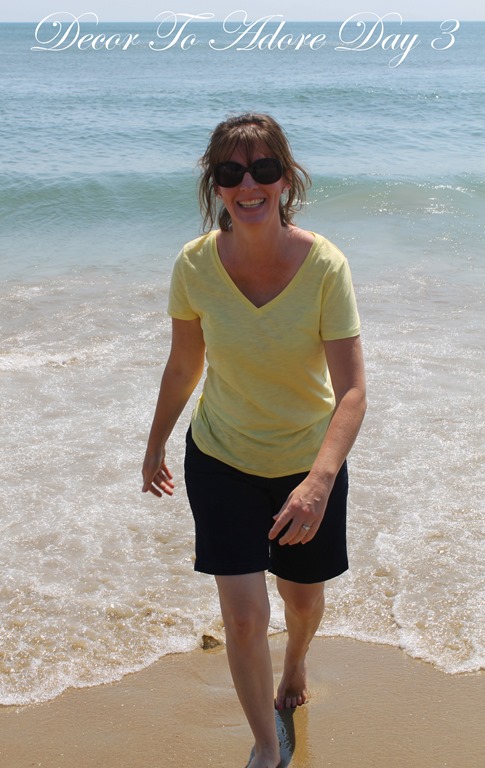 Day four had me driving for 3 1/2 hours to our next destination where we hit the ground running touring a fabulous museum. (More on that later.) Comfort was key in coral t shirt, jean capri's, striped flats and pearls.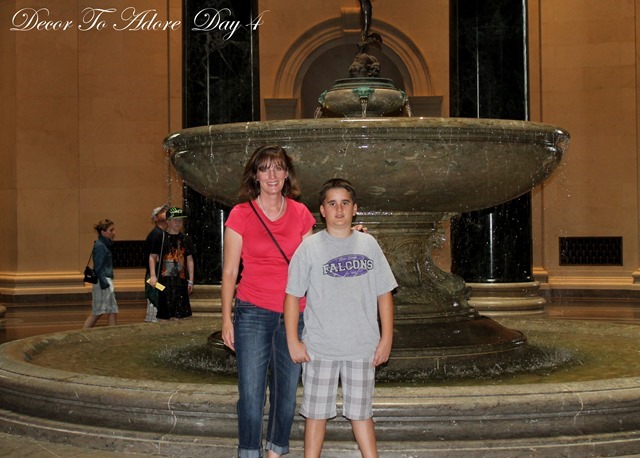 On day five we left midday for an afternoon of driving. This is the best I can provide. As a resident Phoenician a massive downpour is such a novelty to us that Sweet Boy deemed it photo worthy from the back seat. It provides a glimpse of my yellow t shirt.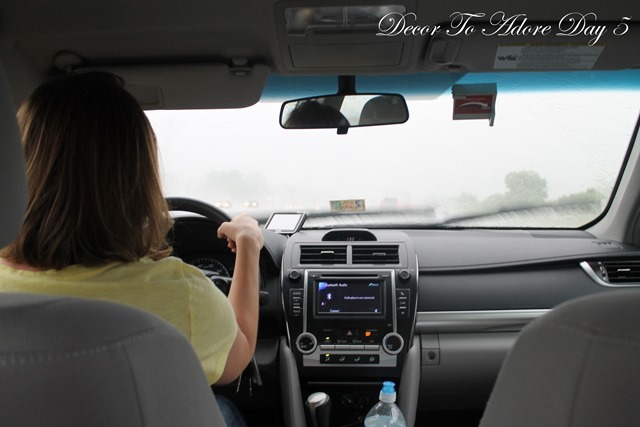 On day 6 the white capri's made a return but were paired with a green top. Sandals and a bright necklace made for a cool concoction on a hot day. (Can't wait to share where I was!)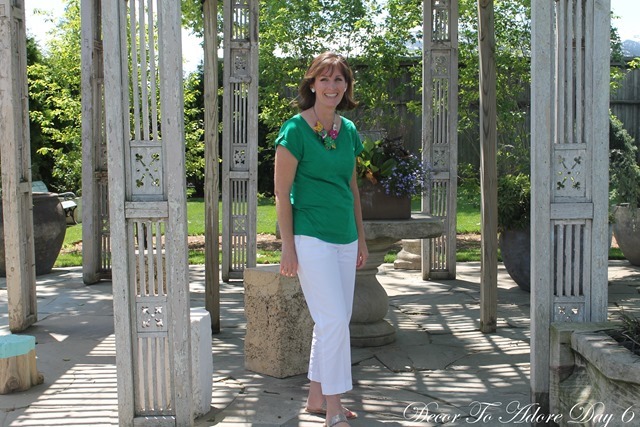 The striped blouse from day one came back for a show on day seven. It was paired with coral pants this go around.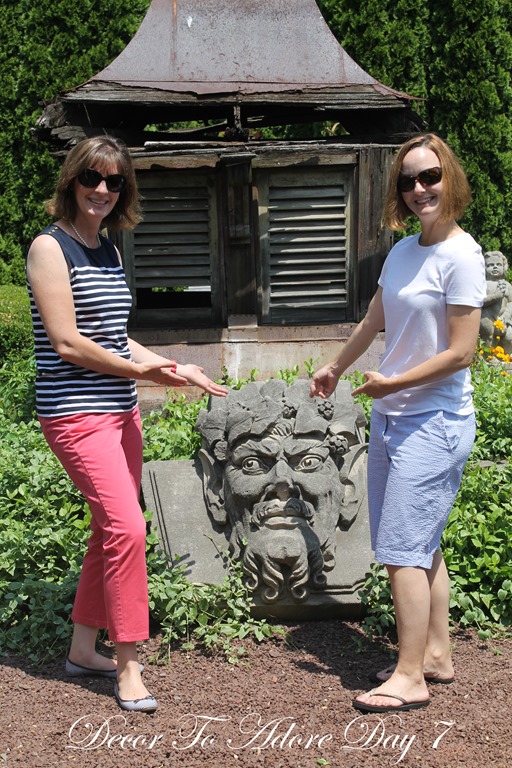 Day 8 was a photograph failure. It was a miserable driving day that lasted far too long. I wore the navy capri's shown on day one with a white dotted cotton tank, fun jewelry and sandals.
The coral t shirt made its third appearance this time paired with the navy polka dotted skirt.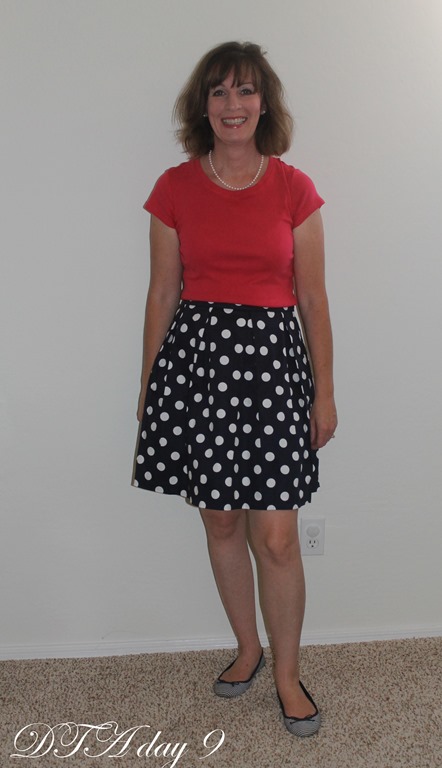 A sweltering day with lots of walking called for the yellow t shirt paired with comfy denim capri's and striped flats.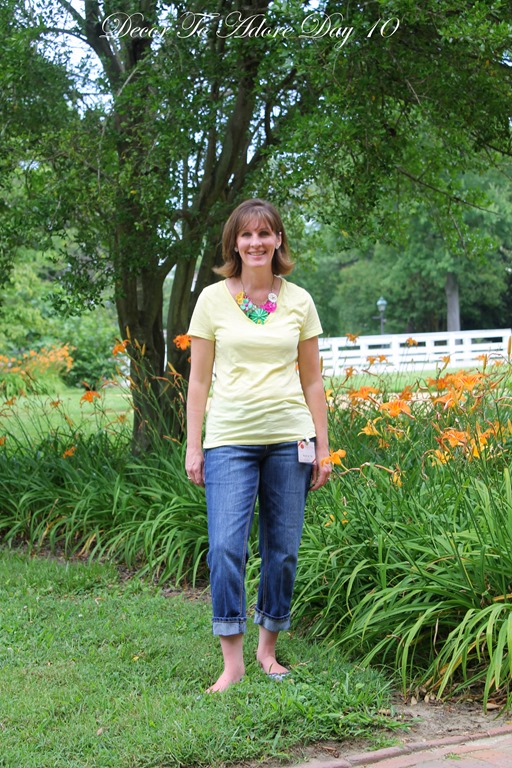 Day eleven was a fashion photograph fail again. I spent the day with a friend and was so excited to take pictures of her home and garden that I forgot. I am not used to making myself the focus in photos so my apologies for dropping the ball. However, I wore the green top shown on day six with the navy capris from day one, striped flats and fun jewelry.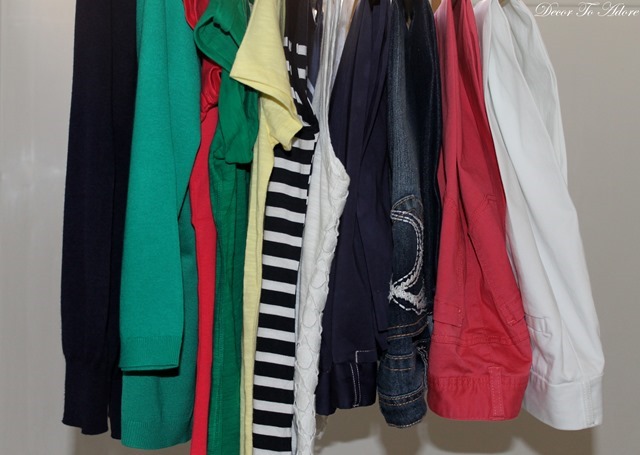 For my return trip home I wore the white dotted tank previously worn on day 8 with the coral capri's from day seven and the navy sweater and striped flats.
Answers to inevitable questions.
What Else Was In The Carry On Besides the 12 pieces of clothing, jewelry and shoes?
All of my toiletries and makeup in clear 3 ounce bottles which were then safely sealed in a zip lock bag for spill insurance.
A travel sized hairdryer, flat iron and hairbrush.
Six days worth of undergarments and one set of pajamas.
Three hostess gifts.
laundry
Yes, a load of laundry was needed mid way through the trip. (Thanks Nene!)
Given that each piece (save for the polka dotted skirt) was worn at least twice and sometimes three times it was necessary. But even if you had to pay to do laundry at a laundromat or hotel it would still be far less than the round trip bag check fee of $50 +.
Would I Pack This Way again?
 Absolutely! Even though I dress a bit…. flashier? (heavy on accessories, etc) in my everyday life there is something to be said for a paired down suitcase. I am already thinking about how much more stuff I can bring back on my next trip to Europe instead of using precious packing space for clothes. 🙂
What magazines and book did you read While on vacation?
I packed the latest issues of B H & G, House Beautiful, Travel & Leisure, Country Living and The Paris Wife (of which I find myself still wanting to smack the living daylights out of Ernest Hemingway).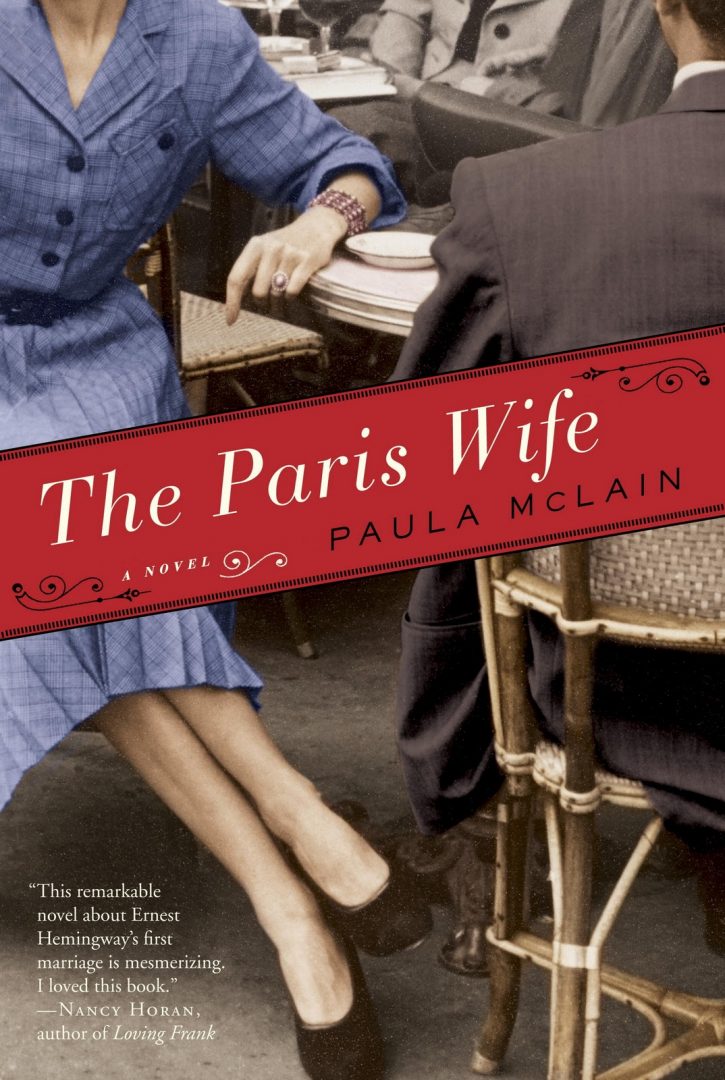 What's in your carry on?
Laura