Yesterday I finished my last class of the spring semester and have two glorious weeks before the summer semester starts. Although I am smack dab in the middle of designing an entire house for truly lovely clients I took today off. The Fashionista has to work on Sunday so she wanted to celebrate Mother's Day today with me.
Just how will we spend it? At the movies. We've been waiting months for the theatrical version of "The Great Gatsby". It is based on F. Scott Fitzgerald's third book, a 20th century literary classic beloved by both of us.
I am approaching this remake with a bit of trepidation. In my mind there will always be only one Jay Gatsby… my beloved Robert Redford who starred in the 1974 classic.
I imagine that my feelings are a bit like Gatsby himself which his next door neighbor Nick sums up:
"No amount of fire could challenge the fairytale he had stored up in his heart."
But I am willing to give Leo DiCaprio as Gatsby a chance. After all, for his long anticipated encounter with first love Daisy, he fills Nick's cottage with abundant floral bouquets and macarons. 
However I am thrilled with the casting of Carey Mulligan. She captures the essence of Daisy Buchanan completely. If you haven't seen her Oscar nominated role in "An Education" put it on your must watch list at once.
I of course am eager to view the film sets which were created by Oscar winner Catherine Martin who also happens to be the wife of the film's director, Baz Luhrmann.
The movie was filmed primarily in Sydney, Australia and the sets, to include Jay Gatsby's ballroom, capture the Art Deco opulence of the 1920's.
His entry hall.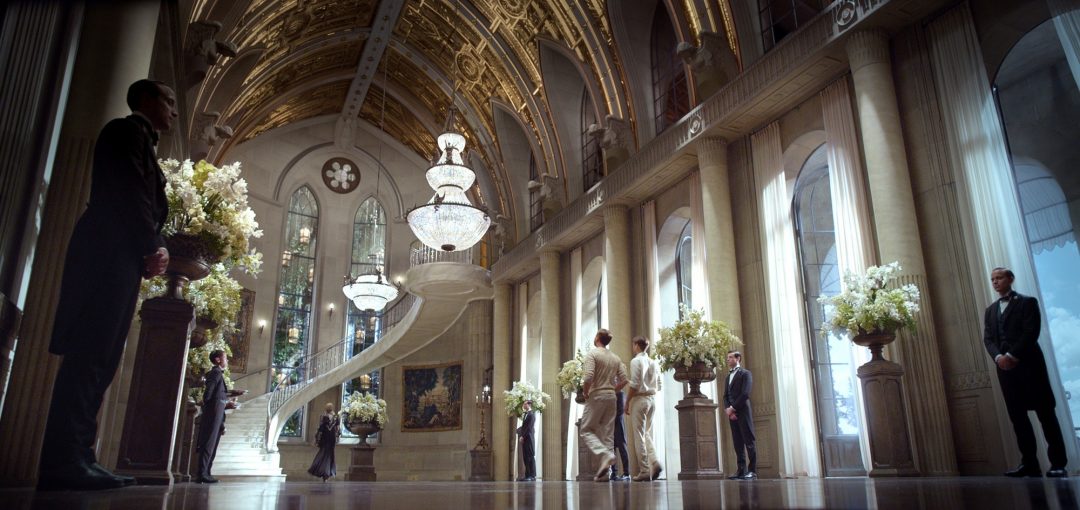 Jay Gatsby's terrace in the daytime.
The terrace at night.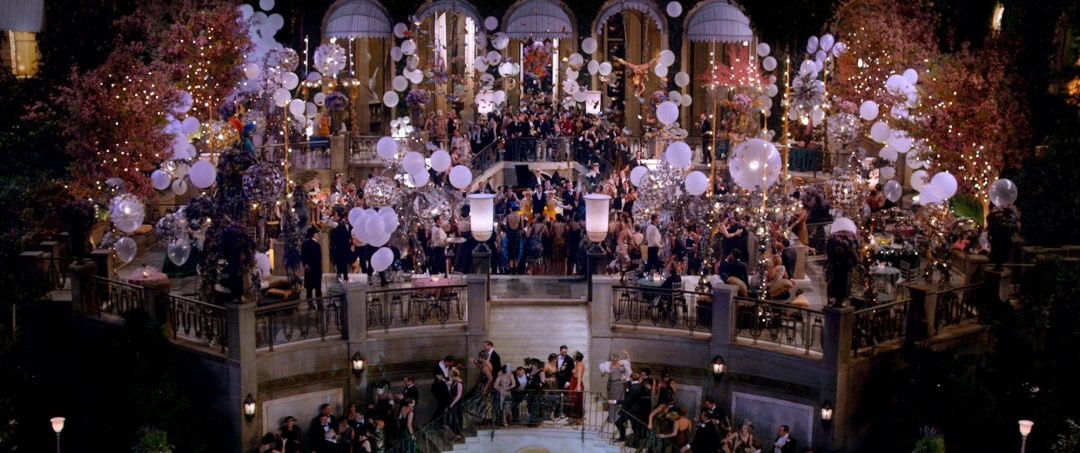 A dining room scene. Who else wants to roll around on that carpet???
Another shot which provides a closer view of the wallpaper. I'll take the candlesticks and the fan.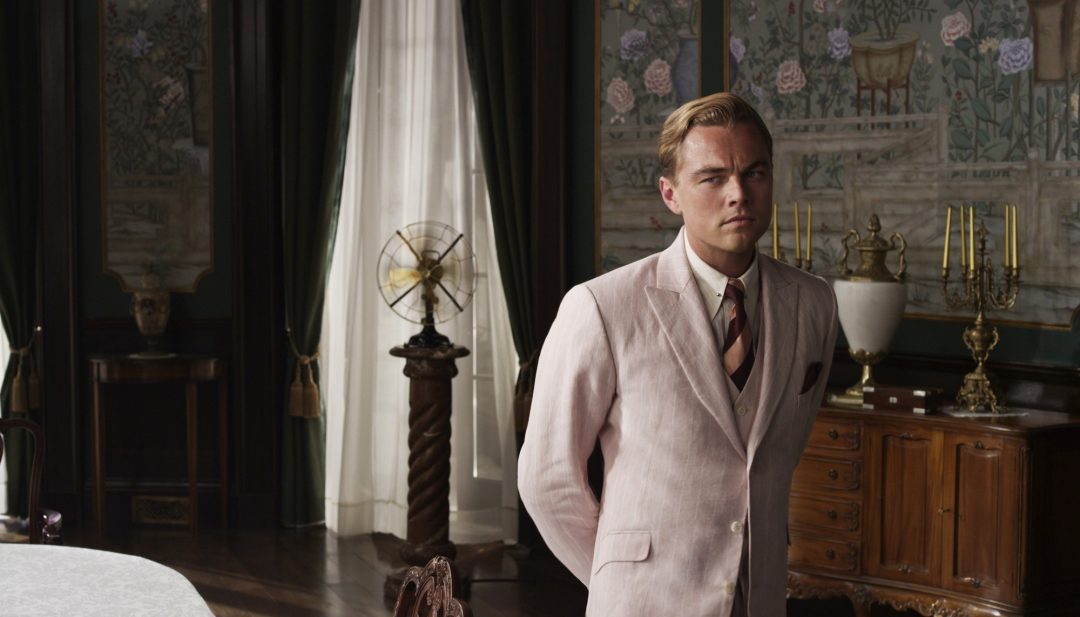 The story's narrator, Nick Carraway, is played by Tobey Macguire.
Nick lives in a small cottage next door to Gatsby. Dreamy sigh.
The interior of the cottage is done in an Arts and Crafts style. Long time readers might remember from this post that it's a favorite of mine.
Tom and Daisy Buchanan's red brick mansion.
It has been said that the home was partly inspired by Old Westbury Gardens on Long Island. I think so.
The Buchanan set features Hollywood Regency inspired interiors as vibrant as Daisy herself.
Oh that chandelier!
A confrontation occurs in a room at the Plaza hotel.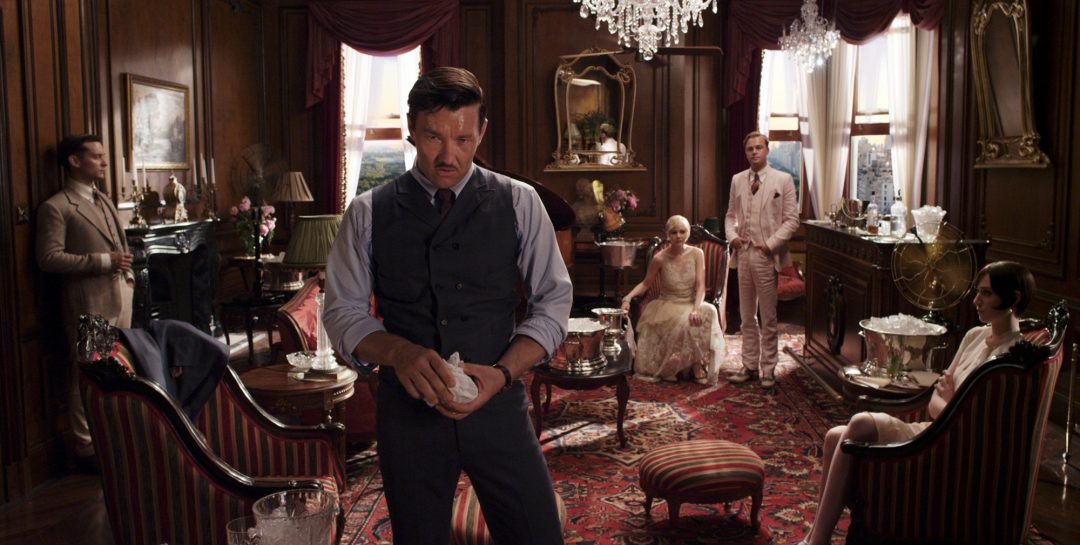 Myrtle Wilson (Tom Buchanan's mistress) is played by Isla Fisher. Myrtle's city love nest is quaint 1920's.
Of course we must cover the fashions. The costume designer was also Catherine Martin. She collaborated with Miuccia Prada who turned to her family's design archives to come up with 40 background dresses, as well as a few of Daisy's costumes.
 Brooks Brothers dressed the men.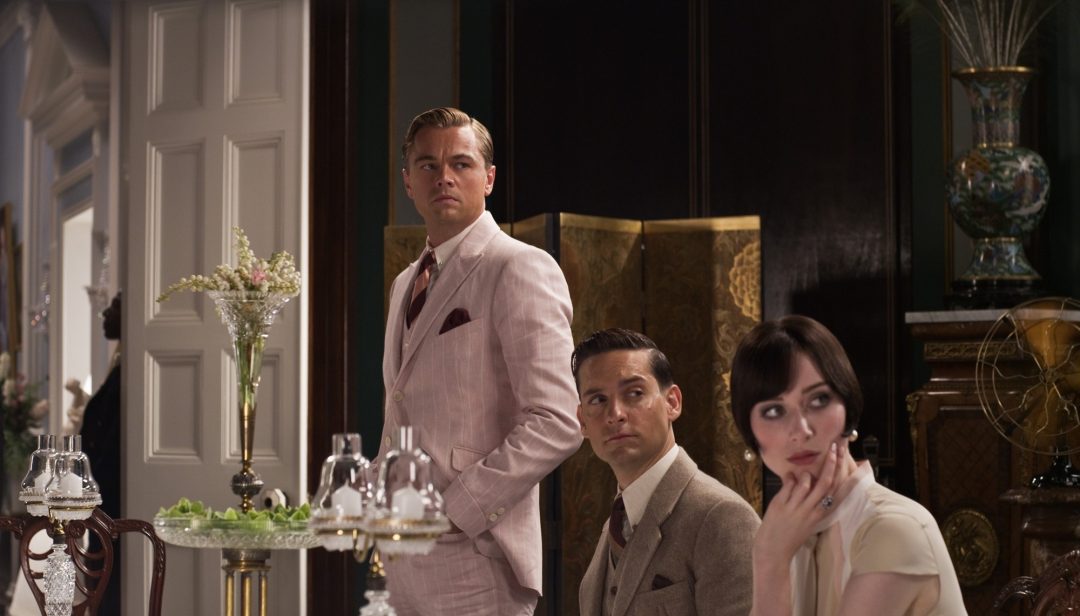 The French company Solstiss created all the lace.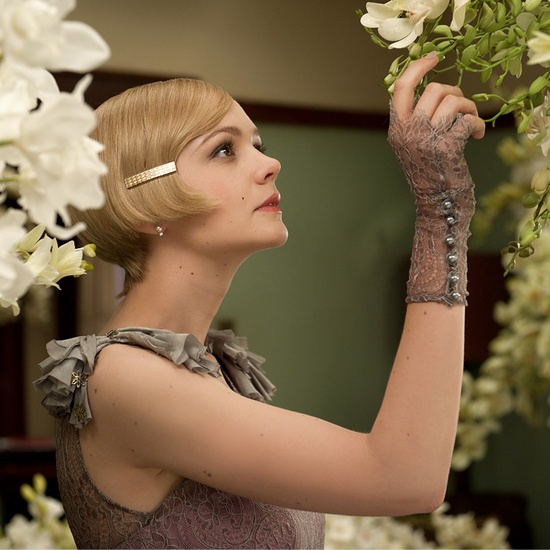 Dreamy confection.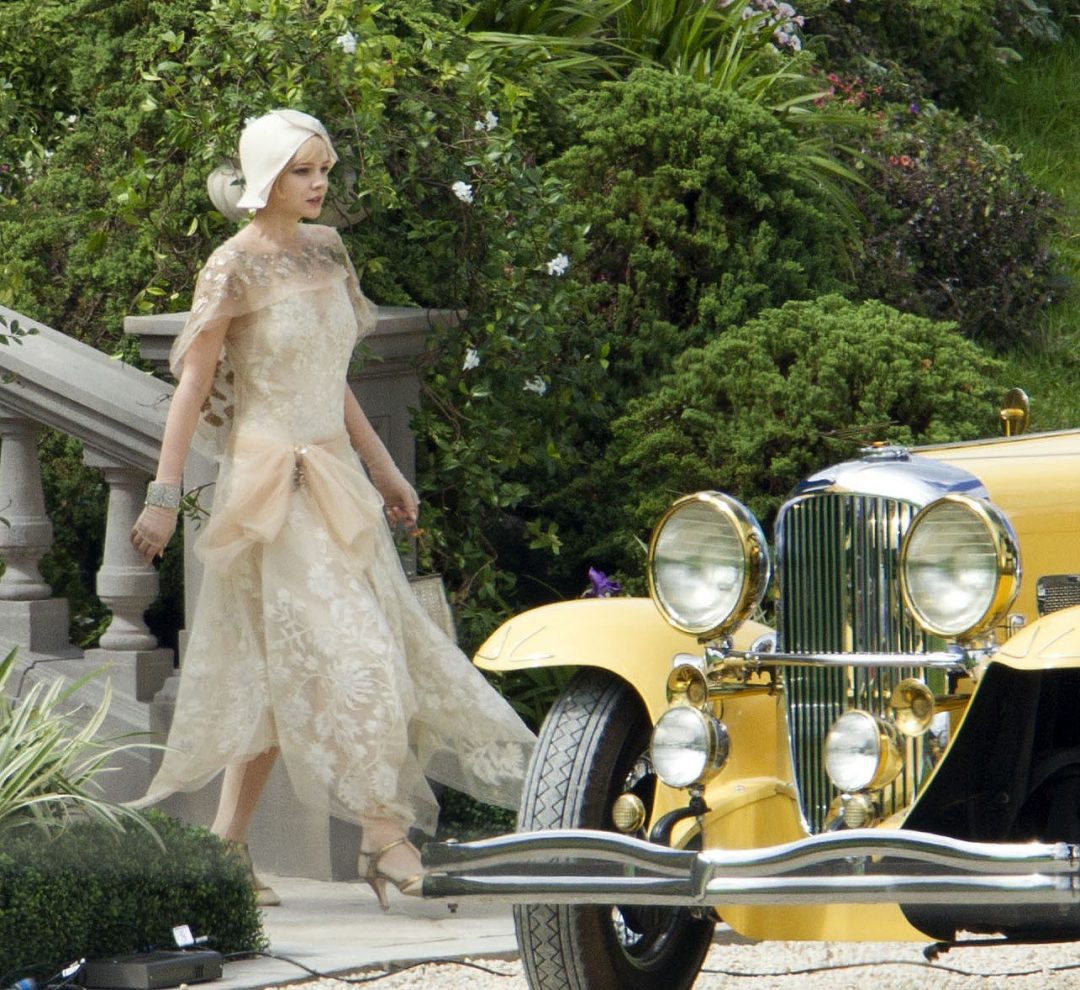 I can't even imagine how heavy this gown was to wear, but it is stunning!
Nick Calloway's girlfriend, Jordan Baker (played by Elizabeth Debicki, who reminds me of Emily Blunt) sure knows how to dress to impress. 
There is also sumptuous jewelry. A collaboration was formed with Tiffany's to use archival pieces, as well as create new pieces, for the film. Tiffany's was selected in large part due to that F. Scott Fitzgerald was a well known customer.
Oh just look at all those diamonds and pearls!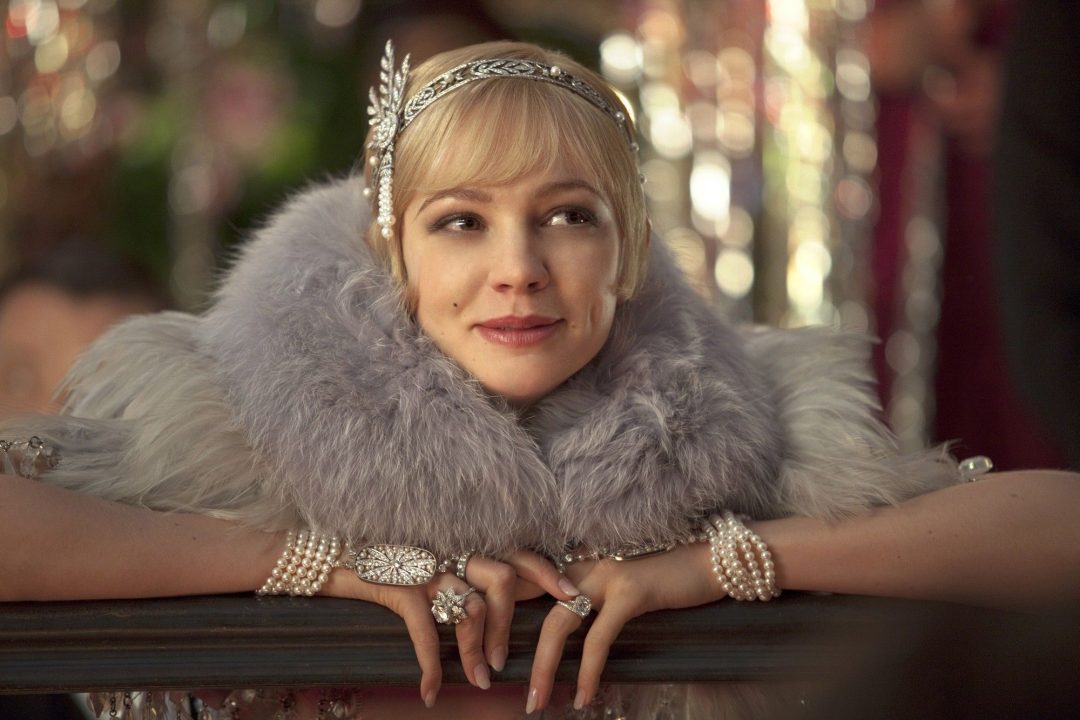 If that is not enough fashion, this months issue of Vogue also features a Gatsby themed spread.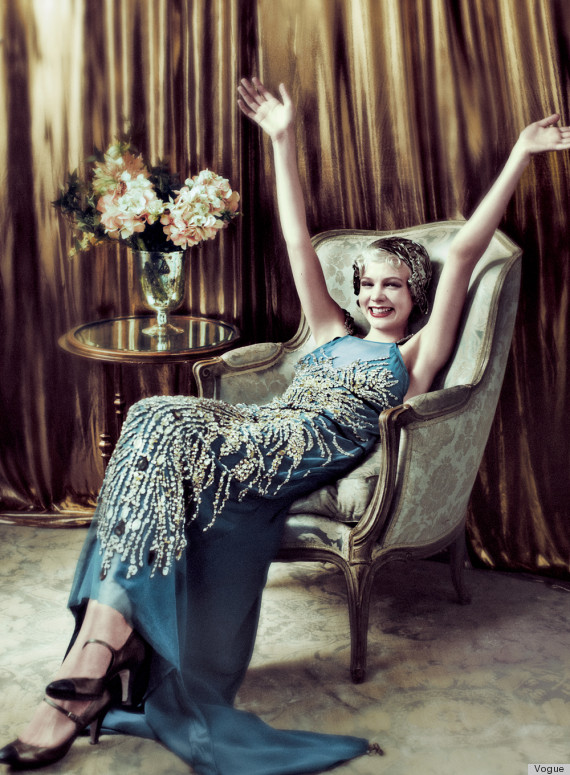 I would wear this entire outfit EVERYWHERE!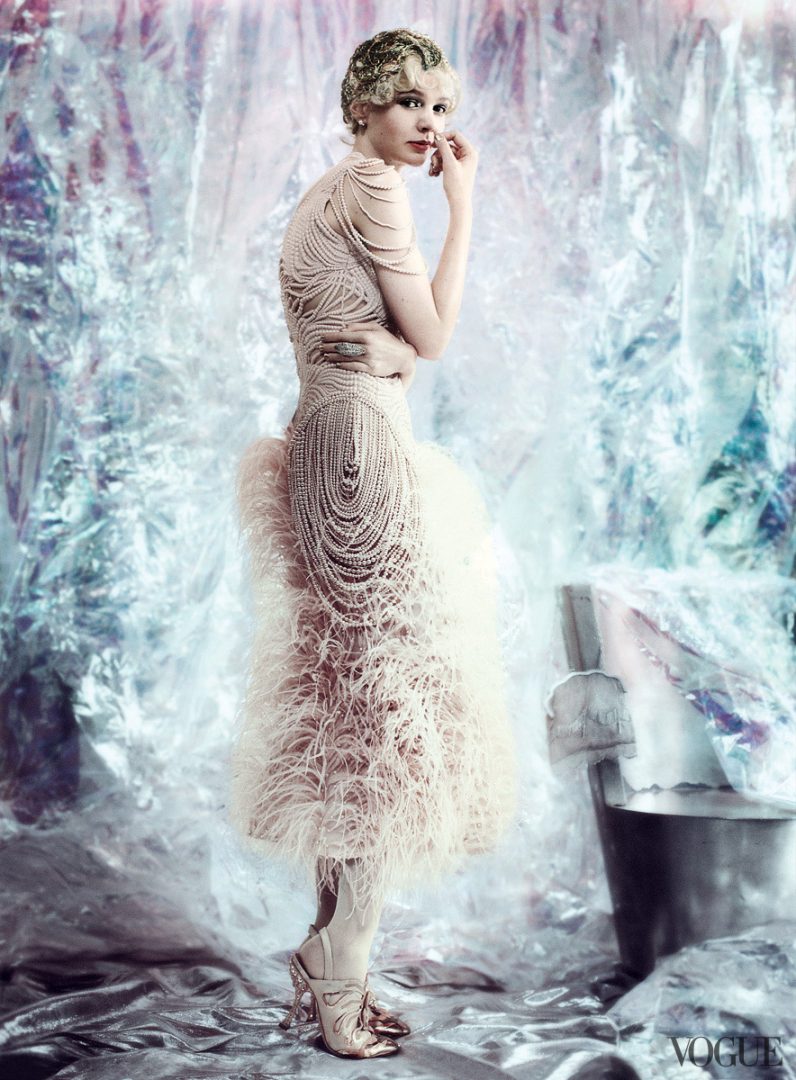 One can always hope for a happy ending….
The source for each image can be found by clicking on each picture.
Do you plan on seeing "The Great Gatsby"?
Laura