Memorial Day is here.
Mr. Décor, Pop Gunn and Sweet Boy placed flags on the graves of veteran's Saturday morning.
Today we are spending time together as a family and will enjoy an all American BBQ thanks to the many men and women who made the ultimate sacrifice for our freedom.
On the menu~ my favorite potato salad.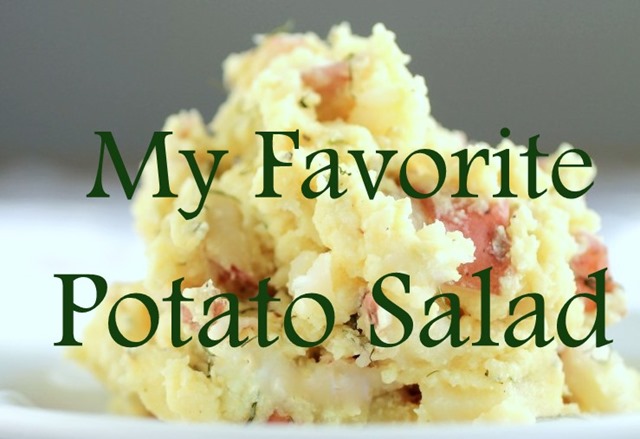 You'll need:
6 red potatoes , diced
3 eggs
A few bunches of fresh dill
1 cup of mayonnaise
Salt, pepper and onion powder to taste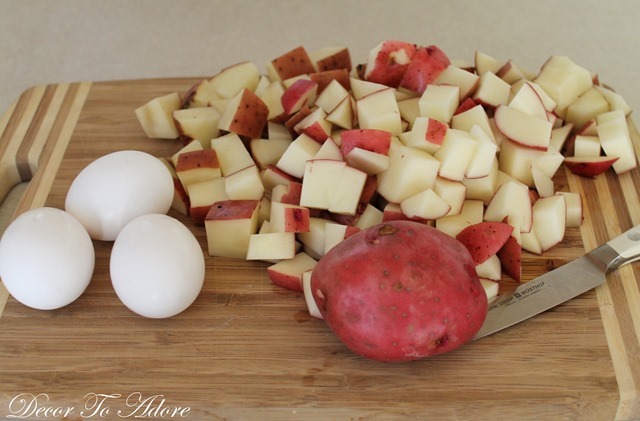 Wash and dry the dill. Then take kitchen shears and snip the fresh dill into small pieces. Set aside.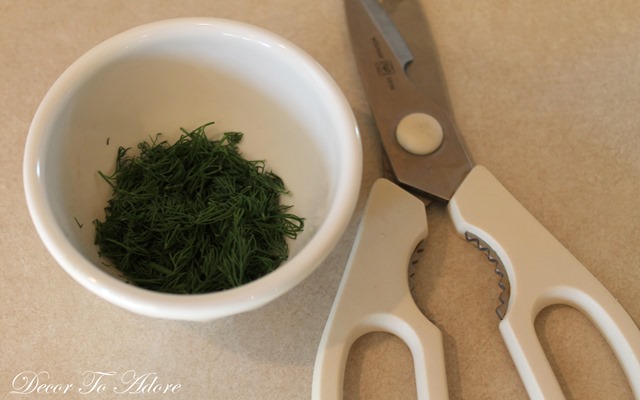 Fill a pot with cold water. Add both the chopped potatoes and eggs to the water, bring to a boil.
After 10 minutes take a fork and see if it sinks easily into a potato. (If not, cook a bit longer and recheck every few minutes.)  Once tender, empty the water/eggs/potatoes into a strainer. Put the eggs in a bowl of ice cold water to stop the cooking process and avoid the gray ring which is common in overcooking.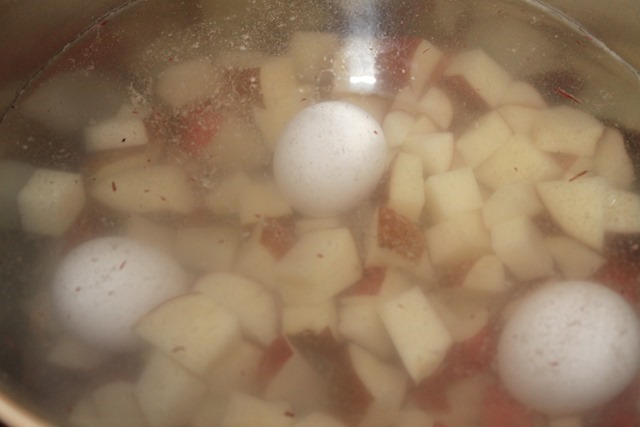 Place the still warm, drained potato pieces into a large bowl and sprinkle in the dill. Add the mayonnaise. The warm potatoes will really soak it up. (You can add more mayonnaise if you prefer.) Mix well.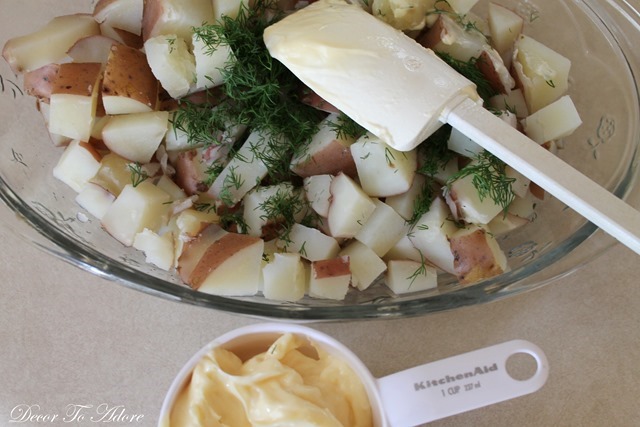 Once the eggs have cooled, use an egg slicer (or "egg guitar" as its known in our family 🙂 to slice the egg. Carefully reposition the sliced egg sideways and cut a second time.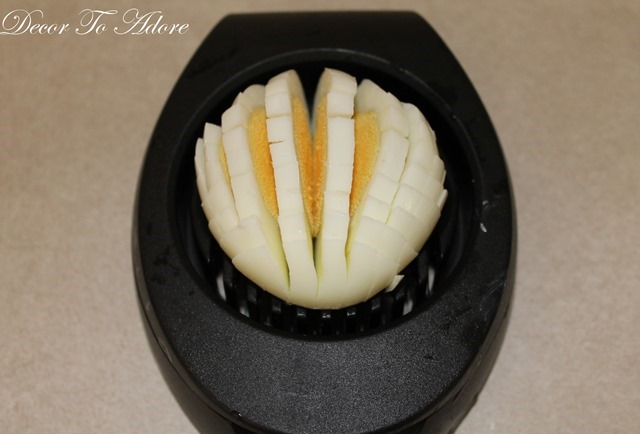 This results in nice bite sized pieces. Add salt, pepper and onion powder to taste.
 
Tip: I once used chopped, fresh onion but it overpowered the delicate dill.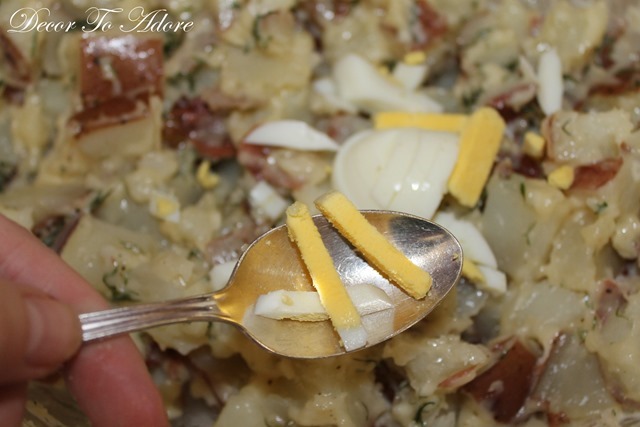 Enjoy!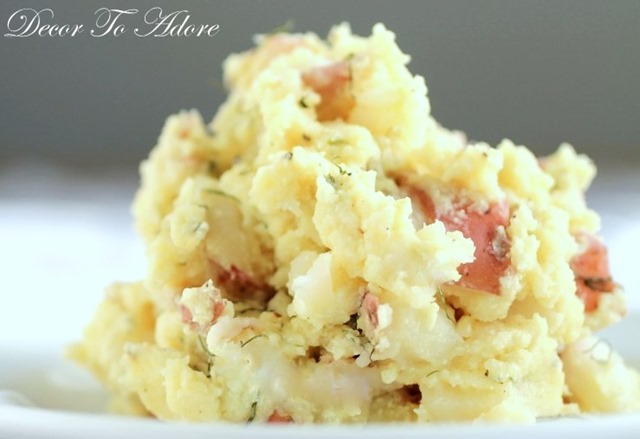 In observance of the holiday, in lieu of a comment, please say a prayer for our men and women overseas.
Laura