My dear friend Liz from Rose Vignette's recently invited me to a Ladies Tea held at her church. It was truly a wonderfully uplifting and inspiring event. She told me that there would be over 40 tables each decorated with a different theme so I arrived early with my camera.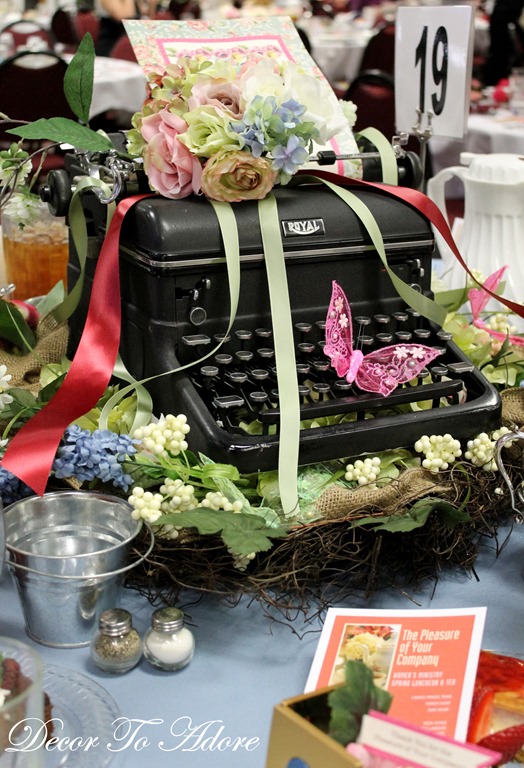 This table was simply decorated with garden store daisies, a quick and inexpensive centerpiece. The take away gift featured packets of seeds showcased on place card holders. Brilliant!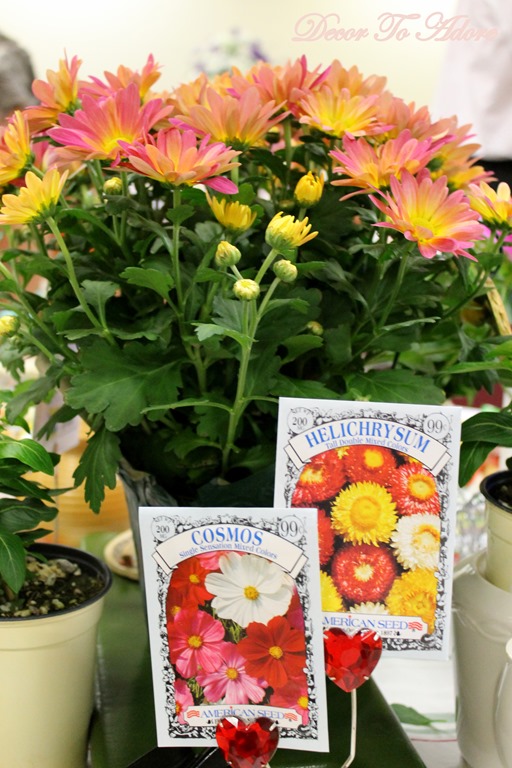 Continuing a garden theme was a bird cage filled with flowers. An addition of some fine feathers friends completes the scene.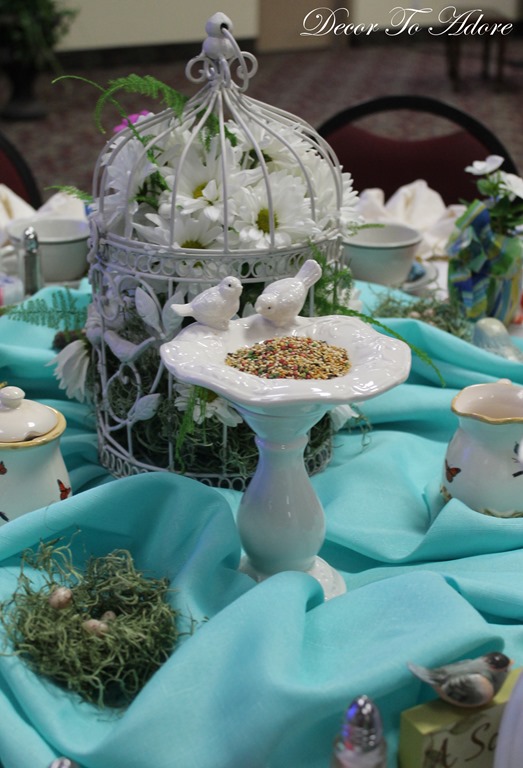 The hostess of the table took a six pack planting mix of flowers and cut them apart. She then wrapped tissue paper around each plastic planter and secured it with a ribbon. A clever gift for less than 40 cents a person!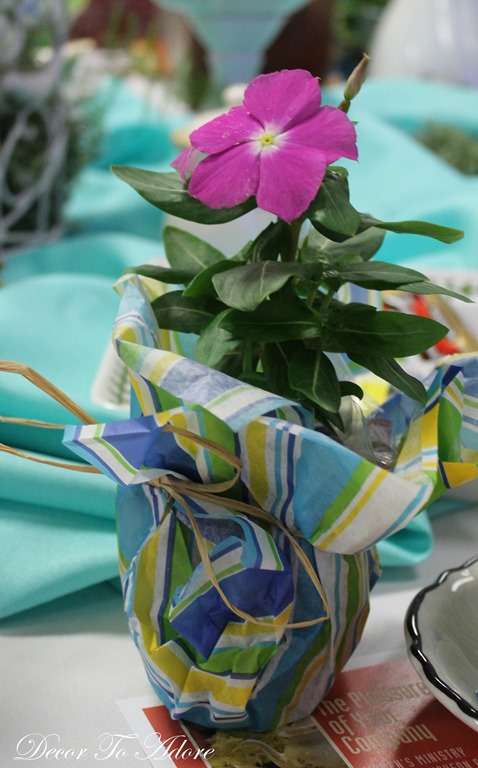 For the little girl in all of us.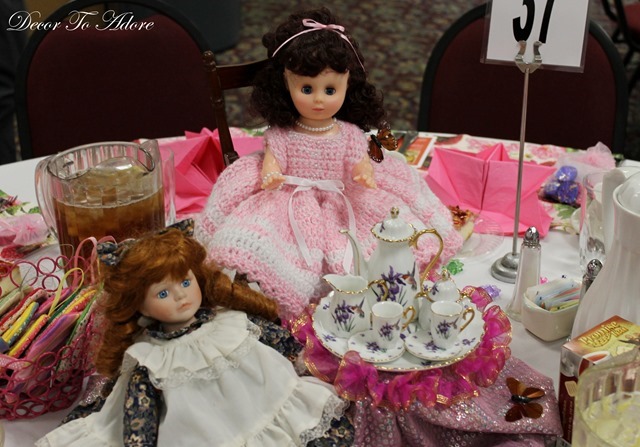 This display appealed to the literary lover in me.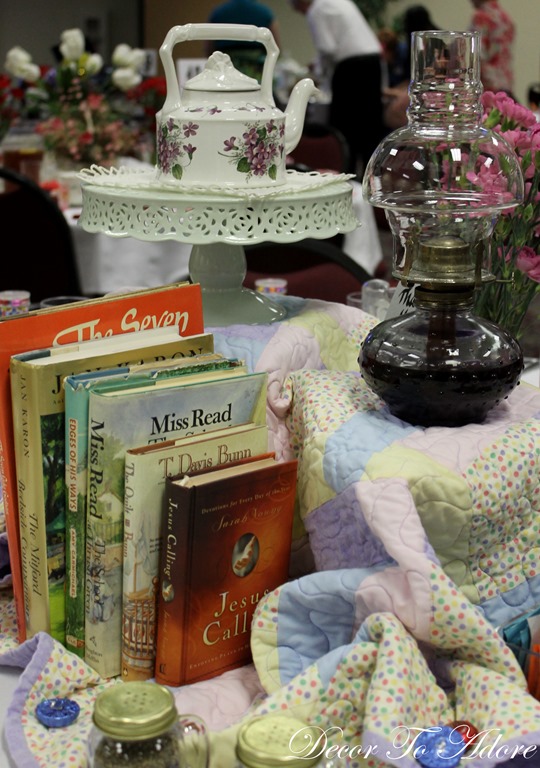 I adored this homage to family.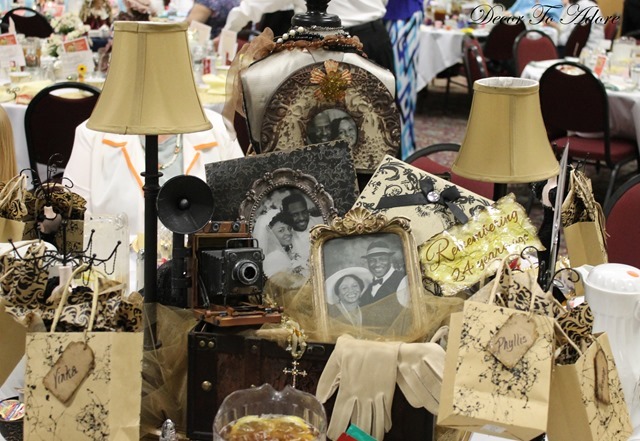 Darling paper bag gifts were hung on miniature mannequin forms.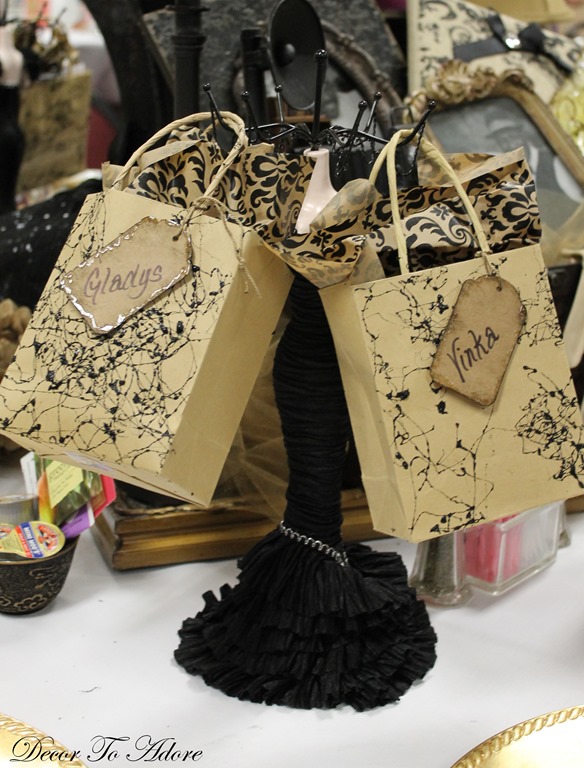 This table combined several of the above elements into one charming tablescape.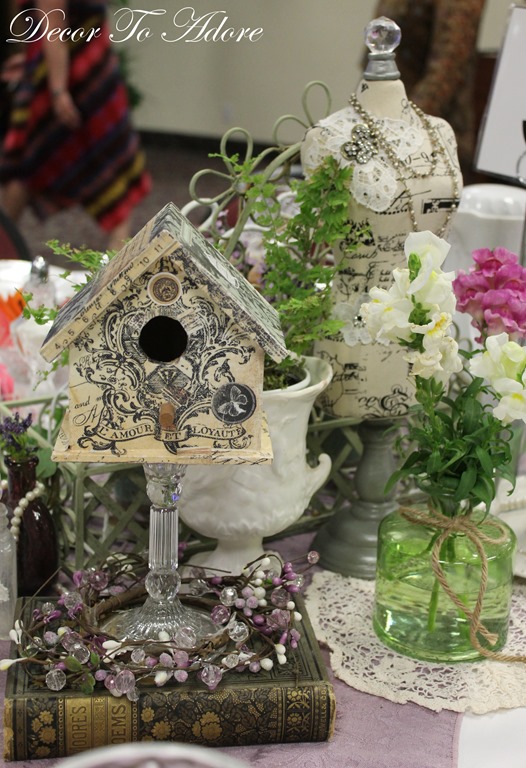 Vintage jello molds were filled with pampering presents.
Walking on sunshine.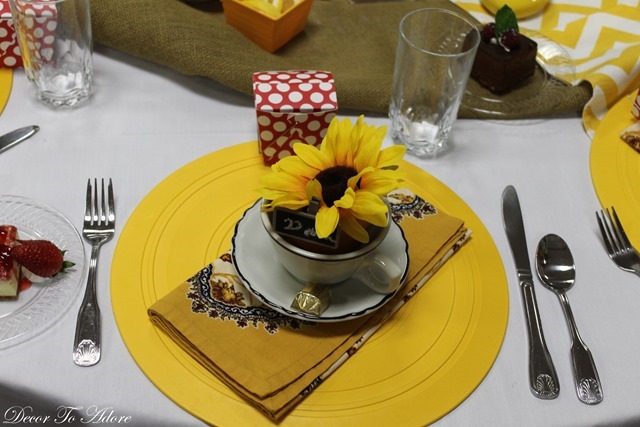 A single rose at each setting.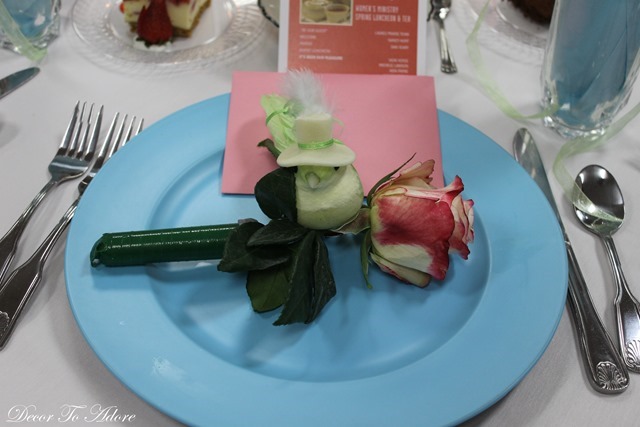 I loved the color palette used at this table. The hostess made a lovely photo album for each of her guests.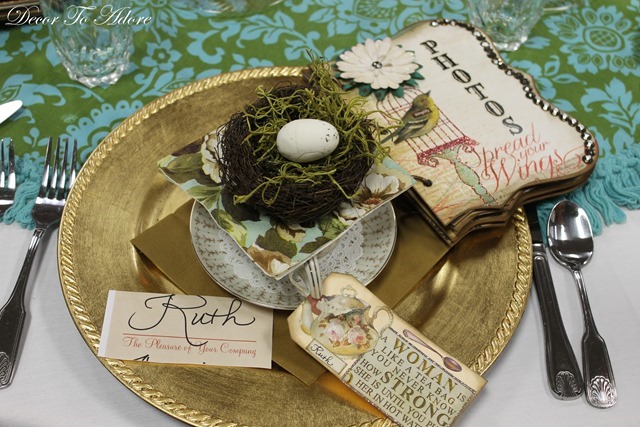 Classic black and white. Oooh la la!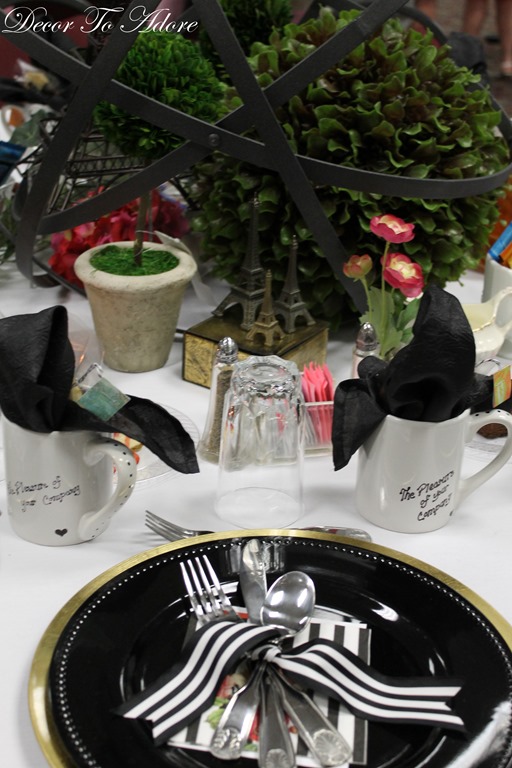 Pretty pink and beautiful butterflies.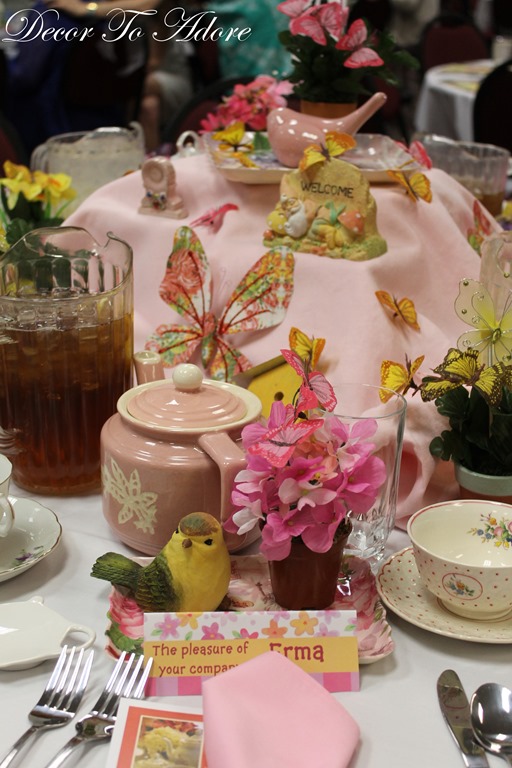 Blue and white is always right. Simple white supermarket bouquets are nestled in various vases.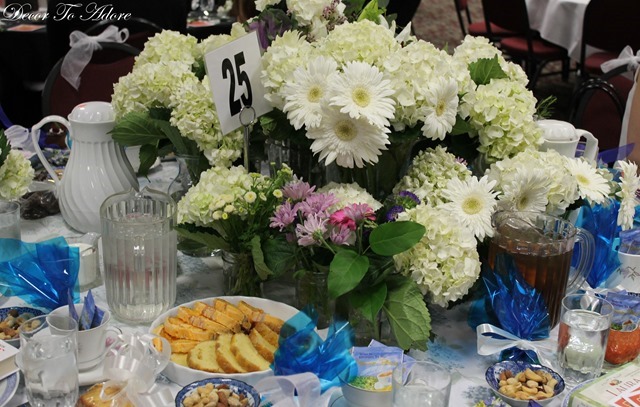 Blissful burlap.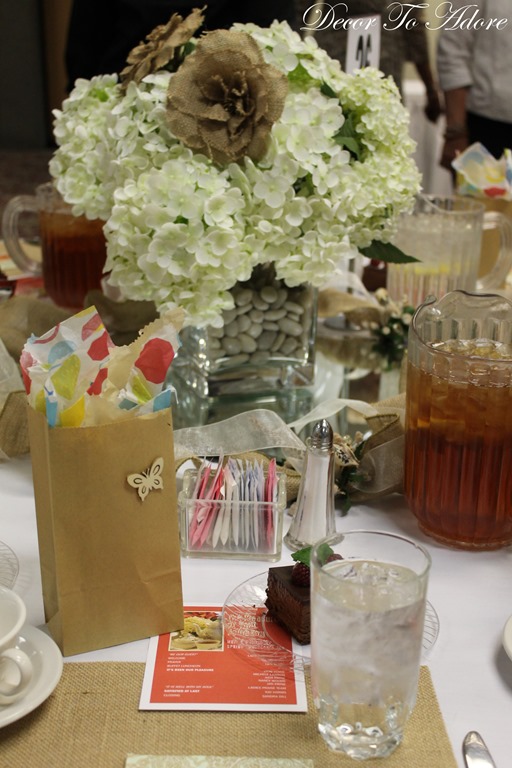 Vintage hats are very pretty. Almost anything loved by mom can be made into a centerpiece.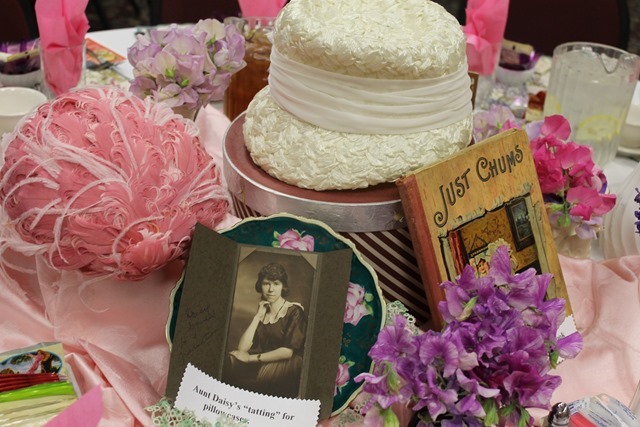 I made my way back to the table where I was seated. In my opinion it was truly the prettiest.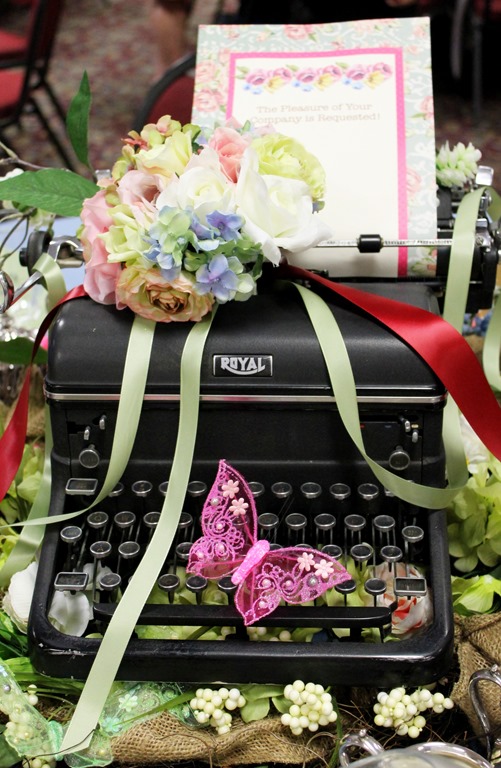 Lovely Homer Laughlin teacups.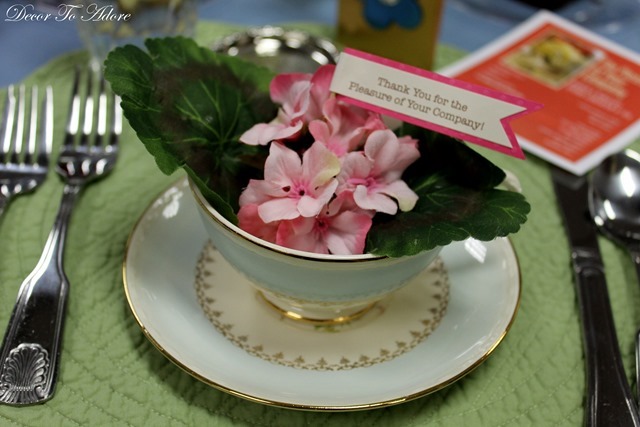 Lunch was absolutely delicious. The deacons of the church sweetly tended to our every whim. At a Mother's Day luncheon this role could be filled by devoted husbands and children.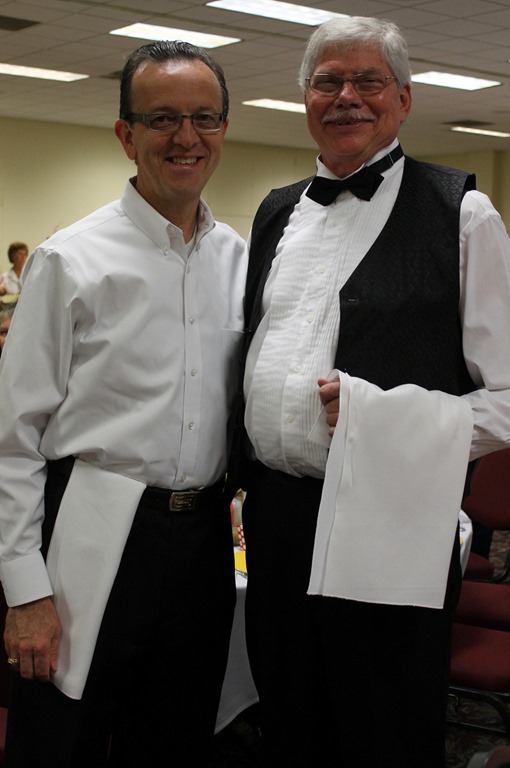 Liz ~ the kindness and friendship that you shared truly filled my cup. Thank you!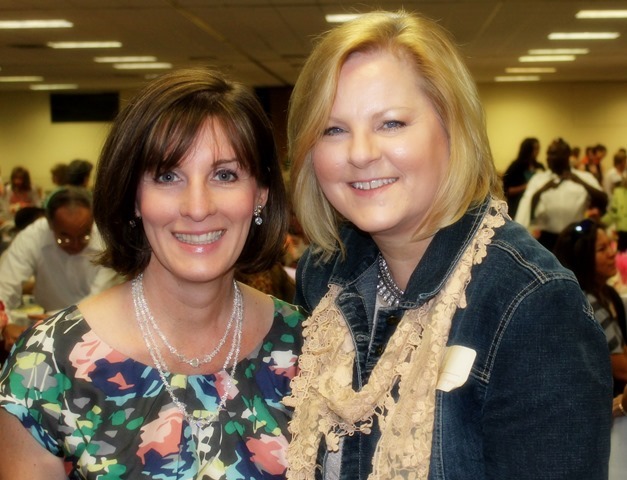 Love was truly in the details.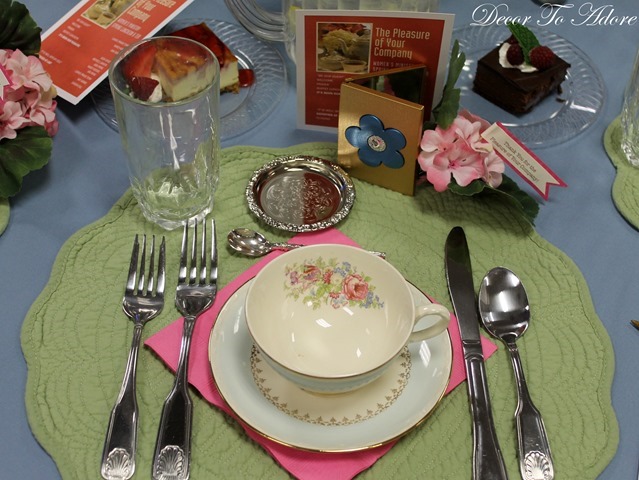 Are you planning a special Mother's Day?
Laura
Linking to: