So, I'm on day 2 of Dr. Oz's 3 day cleanse. If you missed day 1 you can find it HERE.
The bath was fantastic last night and I slept well.
The night before I sliced up a banana and measured out 1 cup of raspberries and froze them both for the morning drink. It was SO much better this way. I actually could drink this in lieu of breakfast several mornings a week.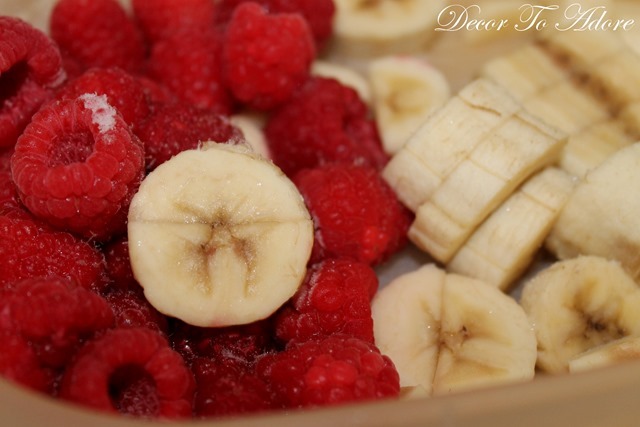 Ok lunch. I COULD NOT fathom trying to get the two glass lunch drink down again. So I switched it up. I eliminated the cucumbers and celery from the drink itself and it was actually quite tasty. Then I snacked on the missing cucumbers and celery all afternoon. I know that more vitamins are released when juicing, but I just couldn't do it. I did however chew everything really, really well. 🙂
So it's a cheat, sort of.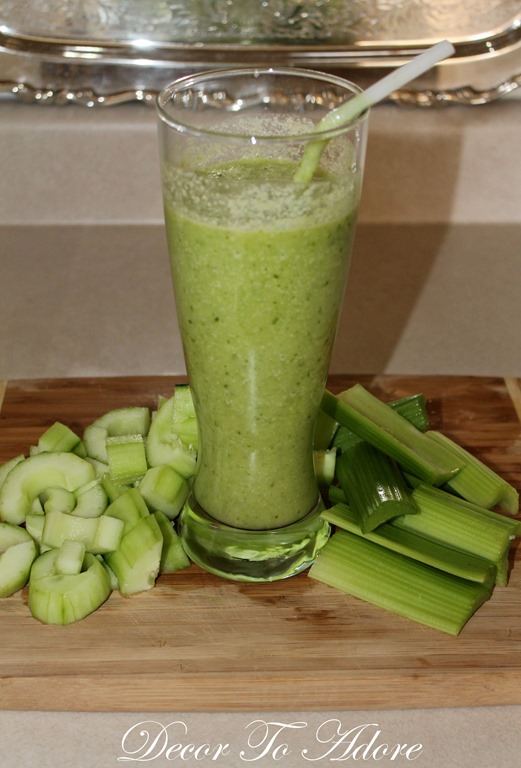 Once again I had a really busy day so there wasn't a lot of time to think about food and I didn't need the afternoon "snack" drink. I wasn't hungry. Hubby says given that Dr. Oz has 30-40 pounds on me I needed to keep in mind that perhaps a smaller person doesn't need all the food. Made sense to me.
By 3 pm I was really tired. This was difficult as I still had so much to do so the afternoon was a bit of a challenge. I did finally lay down for 20 minutes and spent the entire time thinking that the people who commented "I have SO much energy!" must have been lying.
I did not suffer any headaches but I wanted roasted chicken in the WORST way.
What food do you dream about?
Laura