Happy Friday everyone! I have good news. After 6 long weeks working away from home I will be picking up Mr. Décor at the airport this morning. I also passed my Art History exam/class with flying colors.
I think this calls for a celebration. Queue Kool and the Gang.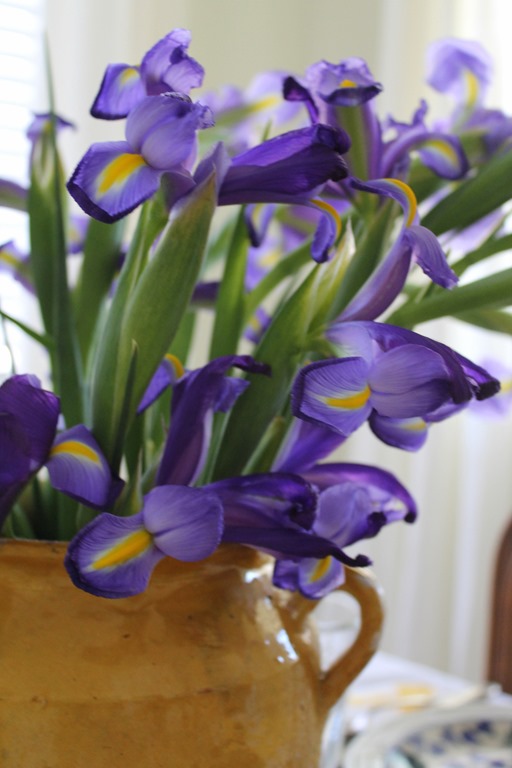 Over a decade ago I had the wonderful opportunity to tour the Van Gogh museum in Amsterdam. It was there that instead of merely thinking about Vincent in terms of his mental illness I began to look at him as a gifted artist.
One of my favorite paintings he created is entitled "Still Life with Irises" in 1890. This oil on canvas is very similar to his more famous "Sunflower" series of paintings but I like it even better.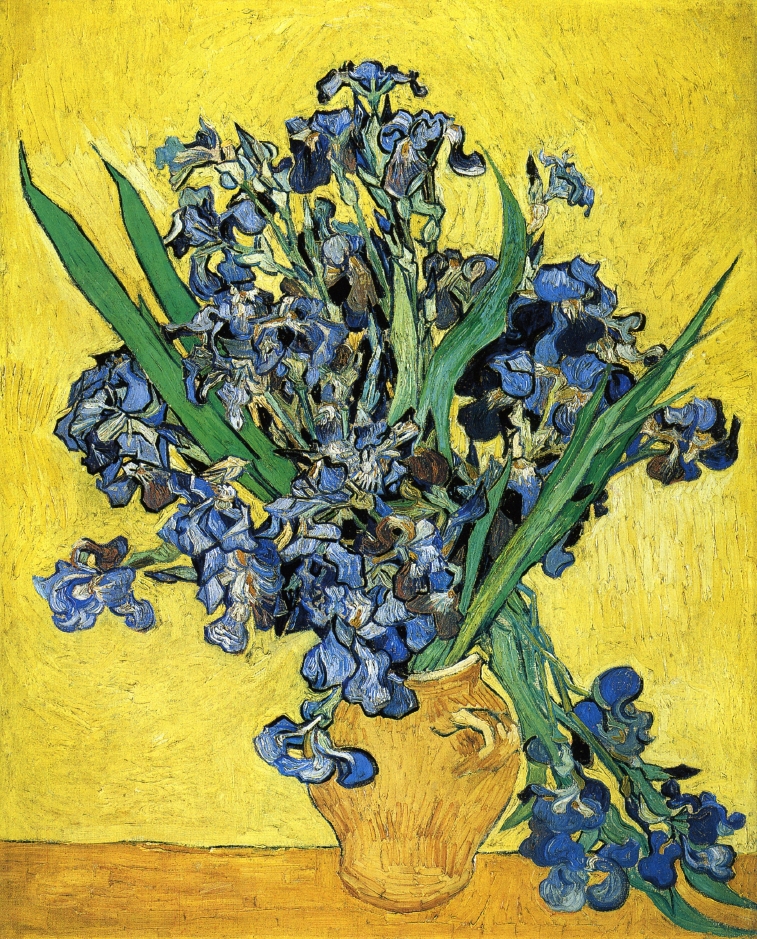 In the still life Vincent used a common confit pot as a vase and filled it with lush blue irises that grow wild in France. Much like these that were shown on the Metis blog.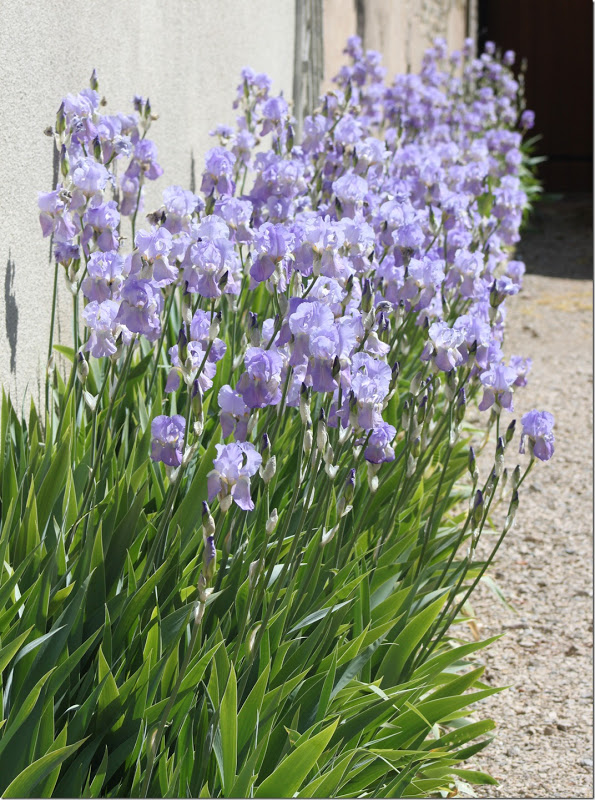 Alas I could not find any blue irises but I did spy a lovely bouquet of blue lilies ~ one of my favorite flowers.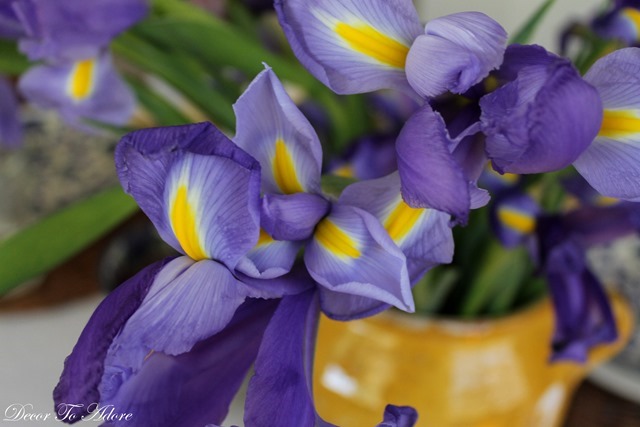 I didn't have a solid yellow cloth either but I did have a lovely white and yellow damask set I purchased years ago at a German flea market. It seemed apropos to use this for Mr. Décor's homecoming as both the tablecloth and napkins bear his initials.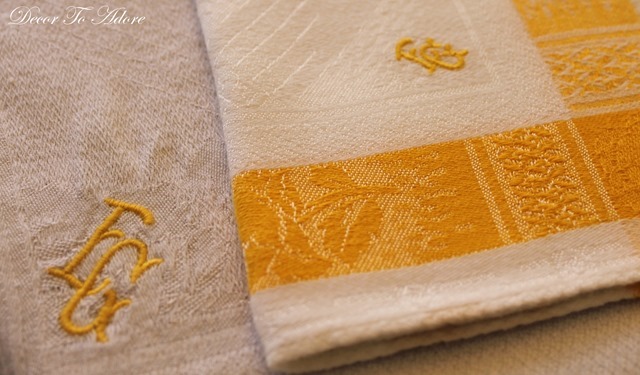 Having just under 15 minutes to set and photograph the table it was a very simple setting.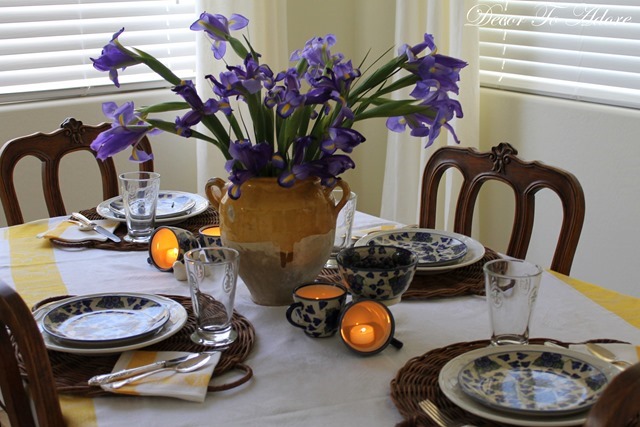 Wanting a bit more blue on the table and desiring candlelight I nestled white votives in clear plastic holders into a few of our Polish pottery teacups also purchased while living in Europe.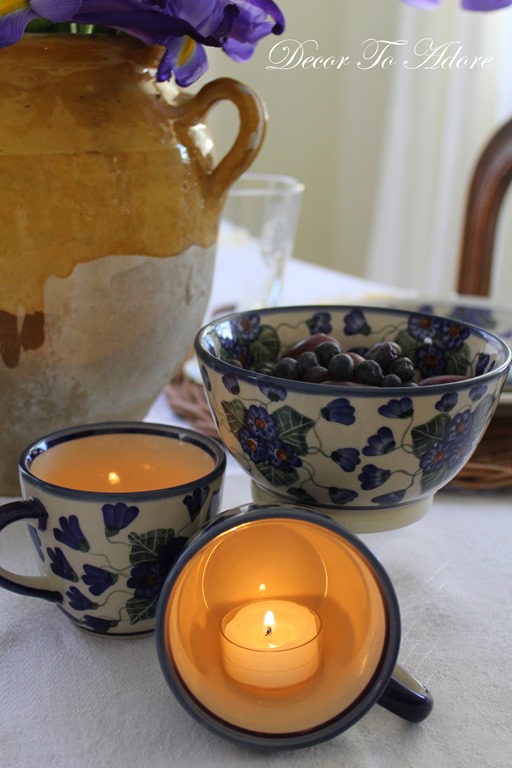 Each setting was quite simple, but for us a lovely memory to look at.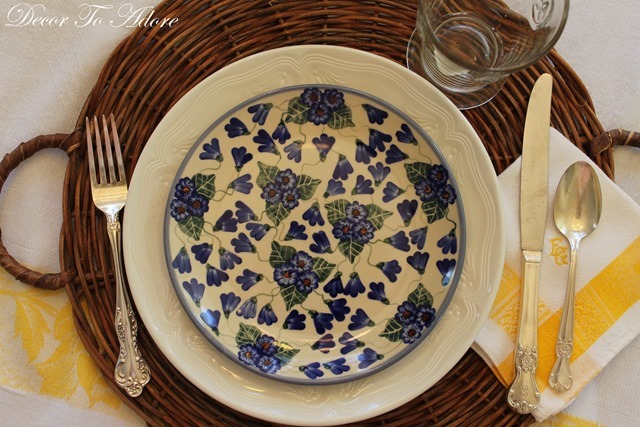 I have just one more class to get through before I have two glorious weeks off. How are your spending your weekend?
Laura
Linking to: