Phoenix has now began its rapid ascent towards summer.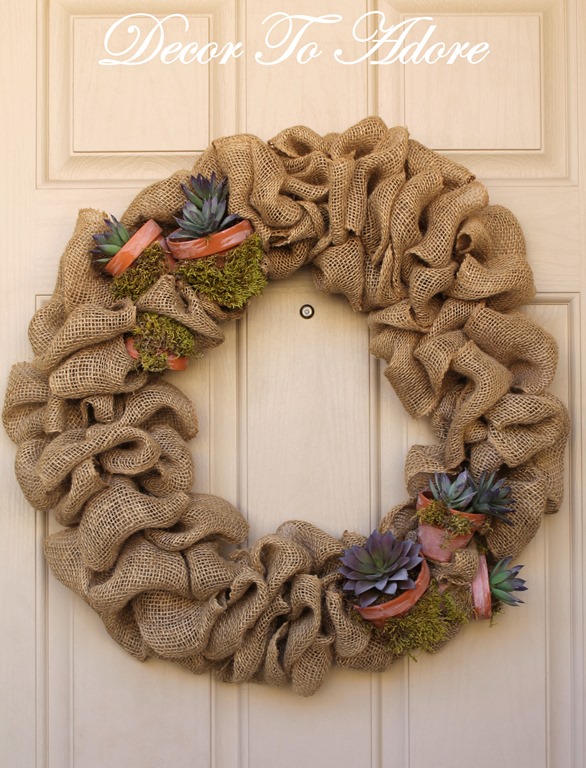 Which meant that my viola and alyssum filled pots of spring wreath needed an update that could withstand 115+ degree temperatures.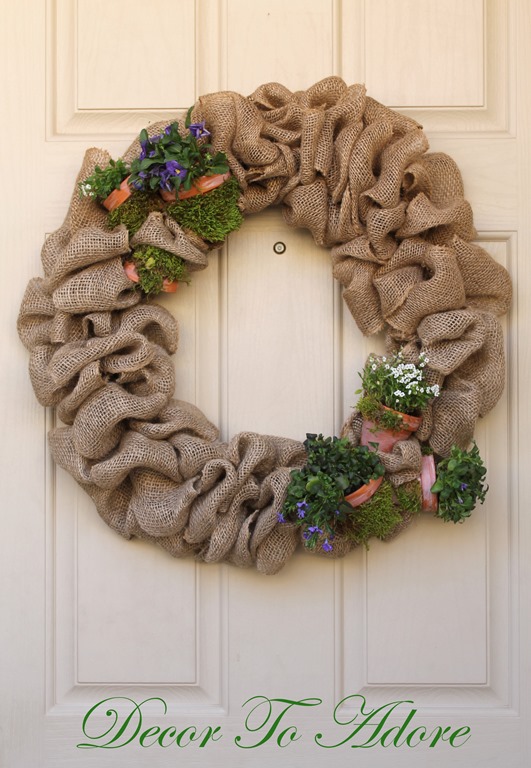 I opted to go with faux succulents found at Joann's because WOW do they look real!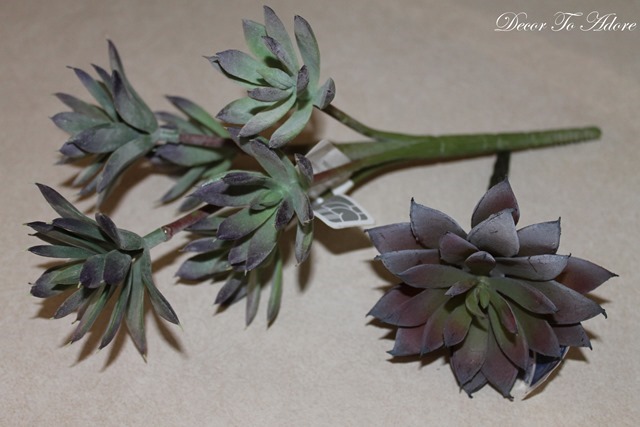 I snipped off individual pieces with wire cutters.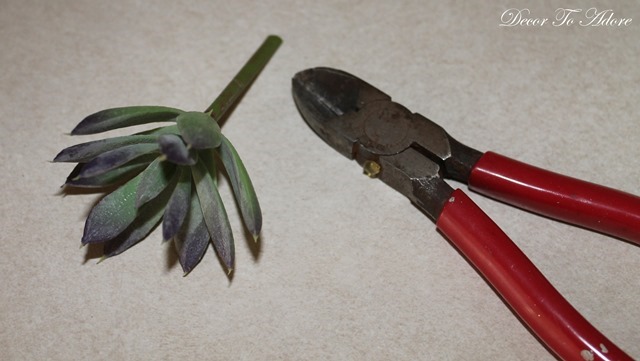 Then pushed them into the still dirt filled pots.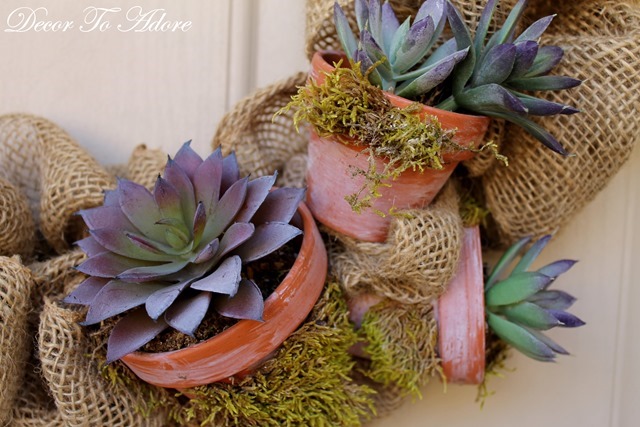 While I don't love it as much as the live flower filled pots it will do for the long, hot Phoenician summer.
Would you use faux succulents in decorating?
Laura