This post brought to you by Walmart. All opinions are 100% mine.
Years ago when I was a struggling single parent I worked in a family practice office. Pharmaceutical representatives would often bring by wonderful food such as big breakfasts and lavish lunches… it was a tool they used to build relationships with the doctor's. Afterwards I would always offer to clean up "the mess". The other members of the staff thought I was SO great. But truthfully I had an ulterior motive. I did not want that food ending up in the trash. I couldn't let that food end up in the trash. I would wrap everything up and take it home. Sometimes that food was the only food in my refridgerator. My daughter never went hungry. But she remembers that there were some nights I would sit down to dinner with her and eat nothing myself. 
I am still friends with some of the people I worked with in that office. Years later when I told this story they couldn't believe it. They were completely aghast that someone so close to them had been hungry. 
Today I sometimes joke that I could well afford to miss a meal. But I haven't forgotten. So I pay it forward. hunger relief
Our family volunteers regularly to help pack food boxes at our church. Mr. Decor and Sweet Boy always participate in the B.S.A. event Scouting For Food. We never see who gets the food but it doesn't matter. It may very well be someone we know. In this economy of unemployment the numbers of the hungry continue to rise. Fighting Hunger Together
There are quite a few great organizations in Phoenix that help the hungry such as St. Mary's Food Bank and Feed My Starving Children. It is easy to find similar organizations in your area. Wal Mart is currently working with Feeding America to focus on reducing hunger here in America. The Fighting Hunger initiative will deliver 3 million dollars in grants to local food banks between April1-30th. You can go online and cast a vote for your local food bank. Vote and volunteer to fight hunger this spring with Walmart
I would love to hear your comments about why you plan on votiing or volunteering against hunger. 
Laura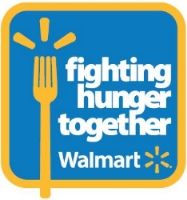 "Blessed are those who are generous, because they feed the poor." ~ Proverbs 22:9