I have no gorgeously beautiful post so instead I am showing a picture of what I wished darling daughters bathroom looked like.
In the past two weeks I have created a jolly St. Patrick's Day environment with a mouthwatering corned beef dinner, an Easter feast with all the trimmings, a birthday wonderland and now am quickly moving forward to celebrating our 15th wedding anniversary this week.
I want to be thankful for the small woman inside of me who keeps jumping up and saying "Remember to enjoy the day…make a memory of this moment."  But as I struggle to write yet another art history paper, shoot a still life, make dinner, attend soccer practice… in the moment when I am SO tired and just want to get the stupid stupid cabinets painted already I want to tell her to "Hush her mouth!"
It must be Monday. 🙂
Focusing on the positive I can report that I have all of darling daughters cabinet trim painted and am now working on the doors. I am loving the look so far!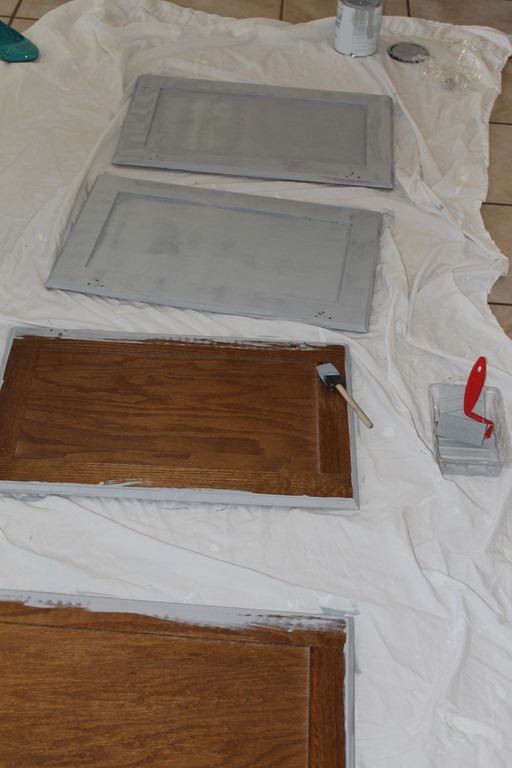 The old vanity top will be replaced at the end of the week and two new faucets will be installed. I purchased some clear round  glass cabinet knobs at Hobby Lobby. In a funny coincidence every picture of "gray bathroom cabinets" I liked on Pinterest this morning showed the same hardware. I guess great minds think alike.
The bad thing about builders grade oak cabinets is that the wood grain still comes through. I know there are grain filler products but gah~ they look like so much work. I might try it on the kitchen cabinets. But for now, I need to roll on another coat of paint.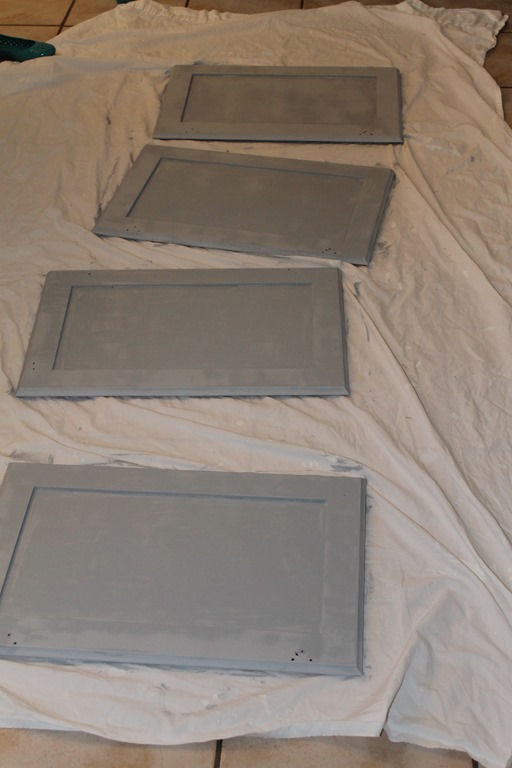 Can't wait for more show and less tell!
Laura