Today is the Fashionista's birthday!
A few weeks ago I asked her if she wanted to do anything special.
She sent me this image.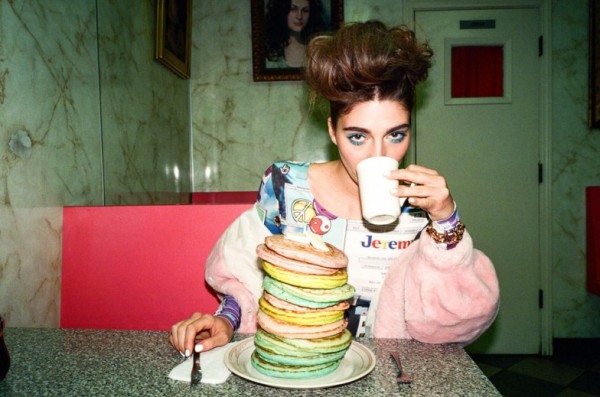 A pancake party! Yes!!!! It seems fitting as she was born at 5:56 in the morning.
Pink and orange looks like the perfect palette for pancakes.
Wouldn't you get up early for this?
You could also get a gold pen and write the persons name on the orange leaf.
Love the vintage syrup containers and happy canisters.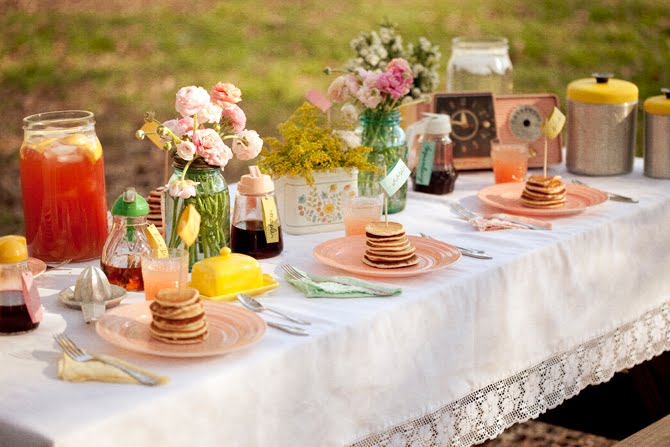 I absolutely adore this happy paper and embroidery hoop mobile. You can view the full instructions HERE.
A topping bar would be so much fun!
How cute are these party favors? Wee mason jars filled with pancake mix and topped with a mini whisk.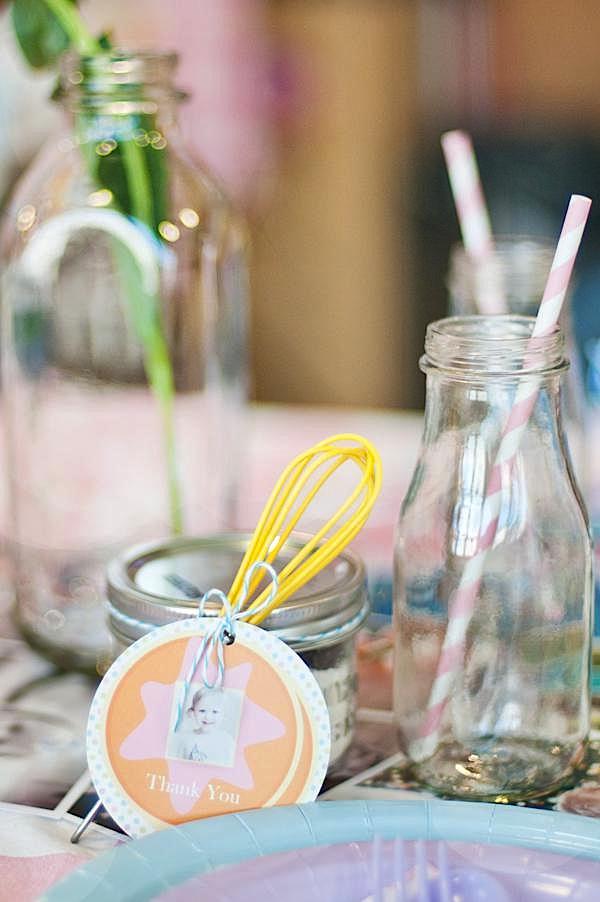 For those who have a dark side in the mornings…
Everyone needs a donut kabob.
Favorite flavors of syrup in cute containers.
Isn't this vintage ad from Aunt Jemima fantastic? They used different flavored milk to create the batter. 🙂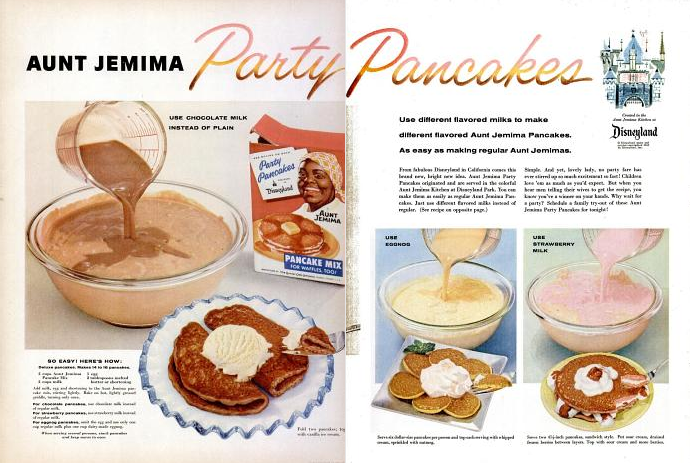 Fruit Loops and flowers~ happy time. But the bacon and eggs (aka pretzels, frosting and 1 yellow M & M) just cracks me up. (Pun intended.)
Donut buffet? Yes, please!
A fun recipe for cake batter pancakes.
Flags and banners look even cuter on a stack of hotcakes.
HERE is a cute free pancake themed printable set.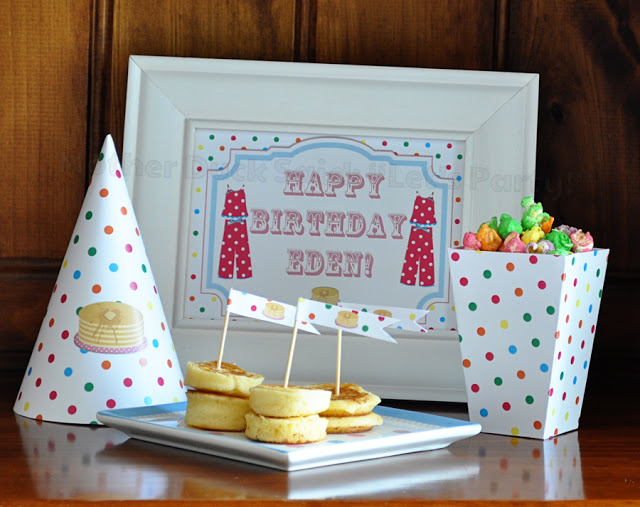 Coffee, tea or me?
As you read this I'll be making citrus flavored pancakes (yellow) rose flavored pancakes (pink) and blueberry pancakes (blue of course) topped with one lovely candle for her to make a wish.
Mine already came true. Happy Birthday my darling girl!
Mom
Fun fact:
I gave birth to the Fashionista as a 20 year old girl, alone (aside from 2 nurses and a Dr.) with no epidural. The whole beautifully exhausting experience left me so hungry I ate two huge breakfasts of French toast, bacon and eggs while she slept peacefully by my side.