A few years ago we purchased a condo near ASU for the Fashionista to live in. It was built in 1980 and nothing had ever been updated. We scrubbed, painted, hung new blinds, installed a new hot water heater and front door. Then the budget said "when". 🙂
We are finally ready to begin updating the place and the bathroom is the first area that will get a makeover.
The "before".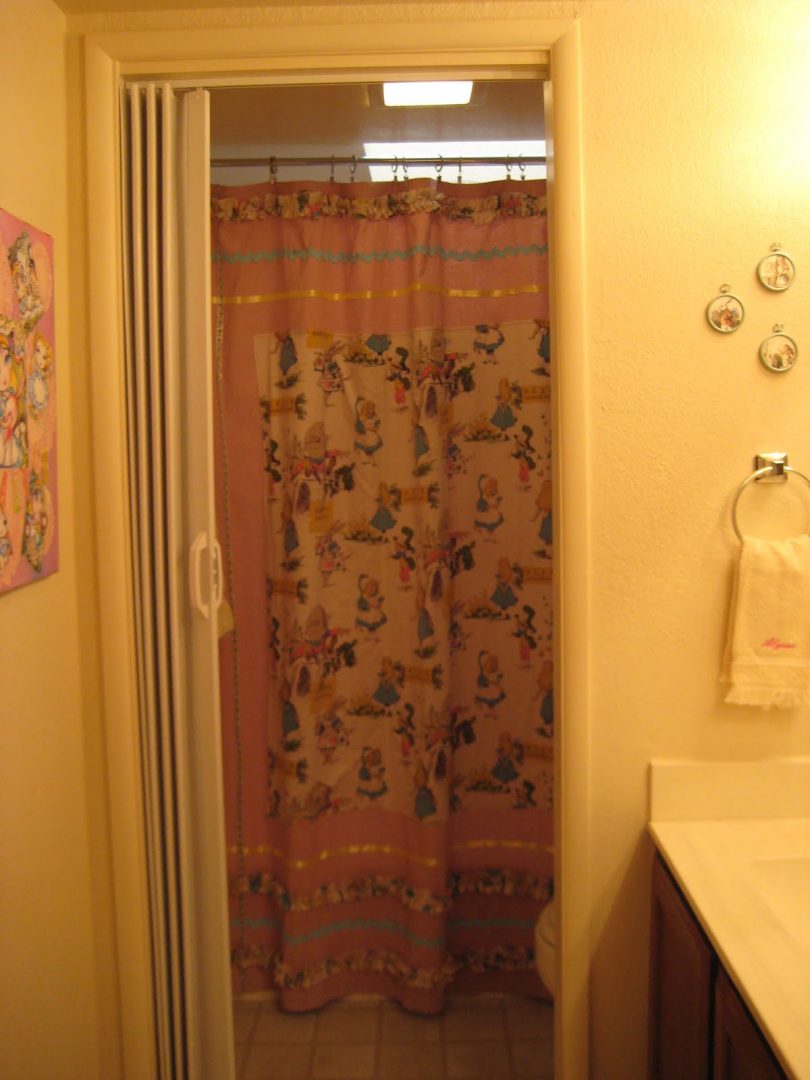 The Fashionista has picked out her colors~ yellow and gray. No really, it will look good.
We found a shower curtain at Target on clearance  and the towels came from Homegoods. It will have sort of a country meets mod feel. I've always loved this bathroom by Sarah Richardson.
Flooring, faucets and lighting are at the top of the list.
The vanity area is huge and so is the cost to replace the two sink cabinets so I am updating it another way.
Paris Grey Chalk Paint.
It  was the Fashionista's first choice and I love how it looks too. Here are a few examples: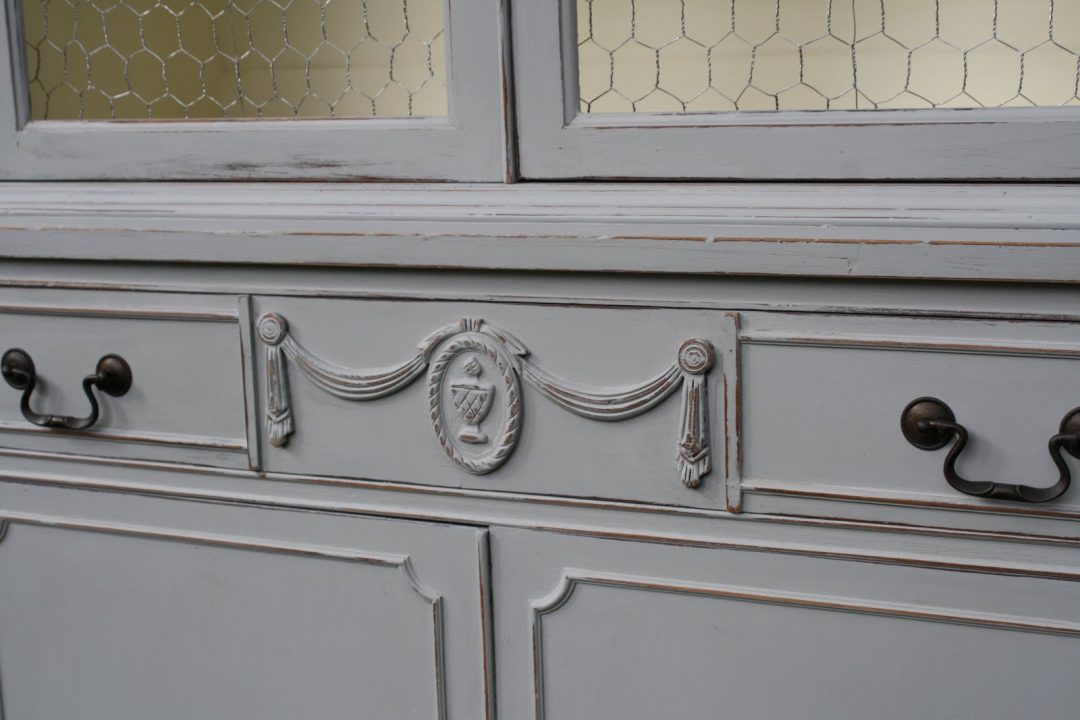 We'll need to buy some new cabinet knobs. Something modern in style since this is the faucet we have picked out:
I can't wait to show you the "after". Oh and the living room slipcovers are coming along too. I hope to have their reveal on Friday. They are TURQUOISE!
Sweet Boy is on spring break this week, so please forgive my lack of response to your kind comments. I promise to catch up soon!
Laura