When I was a little girl my grandparents had wonderful across the street neighbors. At this moment I wish I had photograph of Willie and Alice to share with you alas but I only have their memory in my mind. Charming Willie grew tree roses for his beloved bride. They had pink, red, yellow, white…but the lavender rose was, hands down, my favorite. To this day they remain my very favorite rose.
As you may be aware I struggle with having anything pretty or green grow for me here in Phoenix. But roses are said to do very well in the (usually) hot desert climate.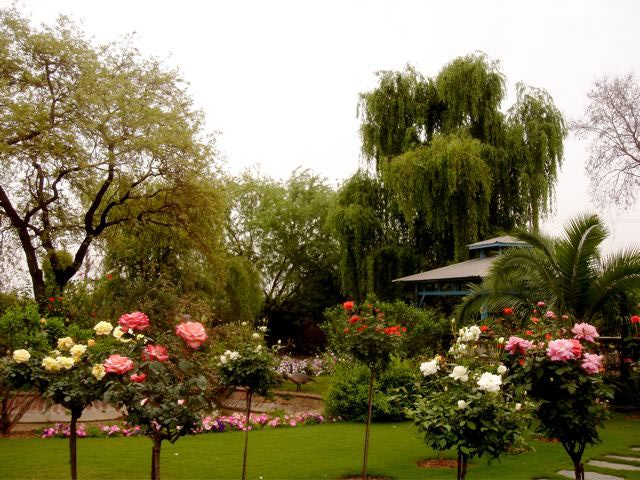 Currently the side entry to our home generally leaves me singing "Folsom Prison Blues" by Johnny Cash.
Because we live in an HOA community we are not allowed to alter the horrible brick wall. But that misplaced half dead shrub…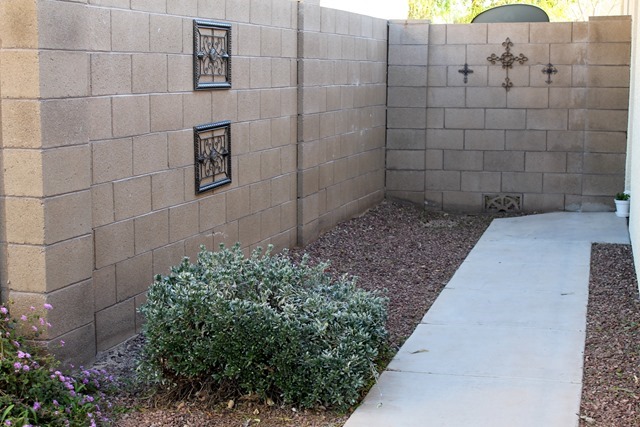 Yes, short work was made of that shrub leaving a blank canvas. (I also want to rip down the lovely satellite dish that the previous owners left. It's bolted to the wall. Really well.)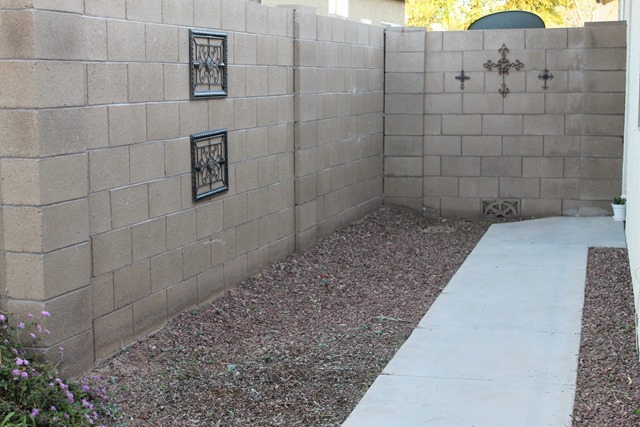 It is currently rose planting time in Phoenix. (That is if it would quit hitting the freezing point every night.) I purchased two white rose trees from Home Depot for $16.00 each.
While I like the half barrel look, both wood and terra cotta are not good choices here as they dry out too quickly in the summer desert sun.
That leaves a faux cement or faux terra cotta container as a preferable pot. I found two I liked at Lowe's but they were $49 each. For plastic. Hmph!
After cruising through several other places I finally found a pot I liked on sale at K Mart for $23.99.
For those who were curious about the garden I planted in the fall, as I said it has been a very strange winter here in Phoenix. Temperatures have been quite cold, even dipping below freezing quite regularly.  We have babied our veggies by covering them, et cetera but the crop has been less than stellar. 
Here is the broccoli. A bit of a disappointment~ four bites maybe ~ not even enough for one person. We are growing everything organically so there you go.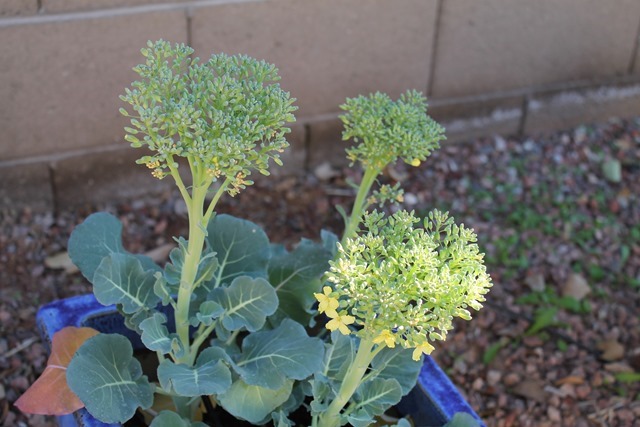 This is the cauliflower. Nice green leafy leaves, but no tasty white cauliflower. Ditto for the peas, tomatoes, chard, etc.
We plan to plant the tree roses, have a yard sale, and attend Sweet Boy's Arrow of Light ceremony (the Cub Scout's highest award)  this weekend.  I also have to put the polish on four articles for Rêve.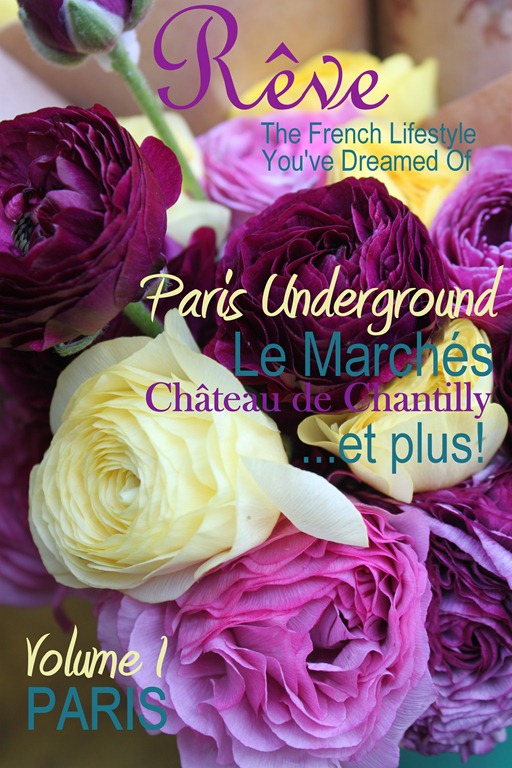 I'd love to hear what you're doing this weekend.
Laura