It's spring. Outside my front door there is a riot of color going on.
I want to bring some of that happy color inside my home in a big way.
By way of a turquoise couch.
It's almost a neutral since it is so pretty with pink…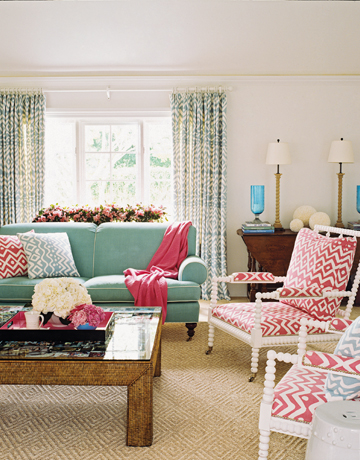 … and looks fabulous with mustard yellow and crimson red.
It also can be perfectly elegant with purple.
I like it paired with chartreuse the best. Of course I did grow up watching the Brady Bunch.
But a romantic taupe and cream palette appeals to me too.
So today I am taking charge with my washing machine and RIT dye.
I'm hoping I'll need a disco ball so I can celebrate.
Tell me about your crazy home décor plans.
Laura