I spent a long weekend in La Jolla. It was absolutely wonderful.
Everything was in bloom. Just as it was 15 years ago when I married Mr. Décor.
We enjoyed walks on the beach, quaint little shops, delicious dining and fantastic ambience in general.
After several hectic weeks it was so nice to unwind with the seahorses.
I spent most of the weekend walking around in the Lakitia sandal with gold glitter. A sparkling good deal at Target ~ $16.99.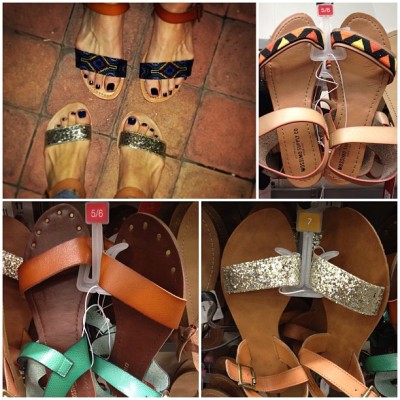 Did you do anything fun?
Laura