Several of you asked for more information on two of the elements shown in Monday's French Country inspired Valentine table.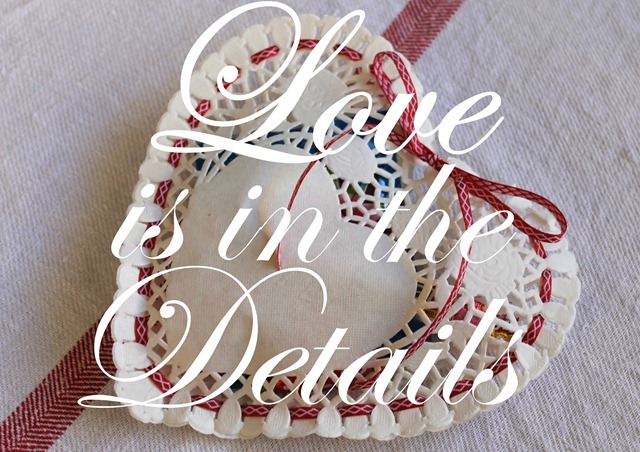 The party favors and napkins captured your heart.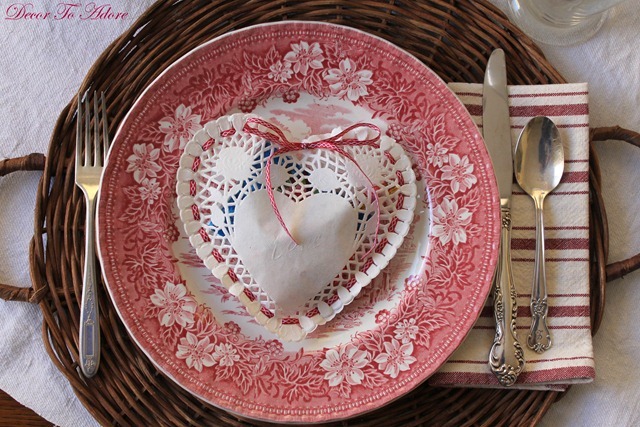 I too really love the napkins. Probably because they were .25 cents each!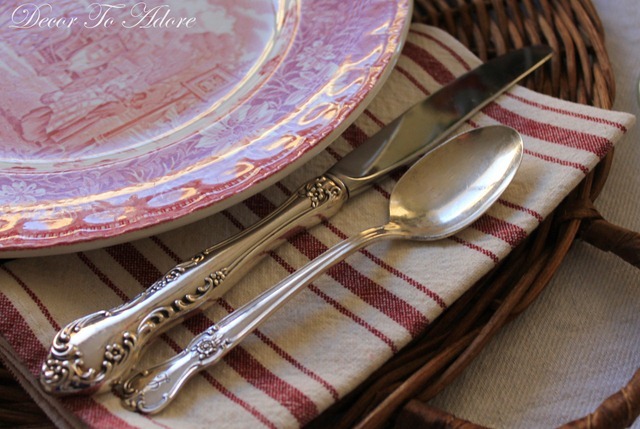 In the after Christmas sales I found a stack of 6 generously sized red and white dishtowels on clearance for $3.00. At less than .50 cents a piece I snapped them right up!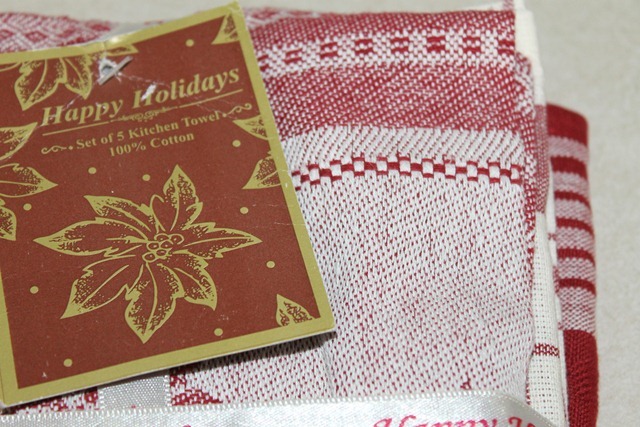 Back at home I washed and ironed all of the dishtowels. I then took three of the dishtowels and cut each one in half. A quick hem of the cut fabric and voila ~ table napkins for .25 cents each!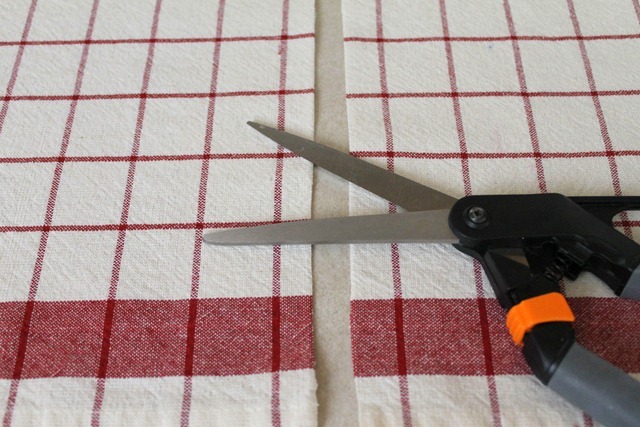 I love this happy stack of napkins and they are SO easy to care for.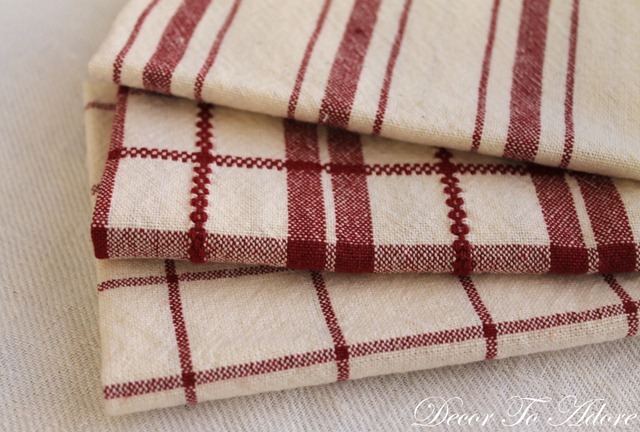 Next up ~ the heart shaped party favors. Doilies from the Dollar Store were hand stitched together with a bit of red ribbon. A small opening was temporarily left at the top.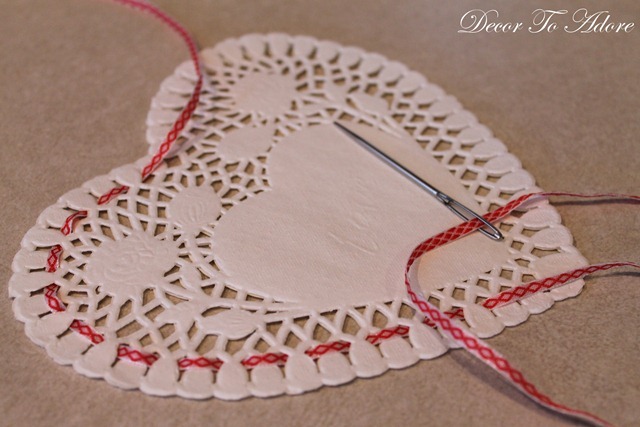 The paper heart was filled with Valentine candy and treats and then sewn completely shut with the remaining ends tied in a happy bow.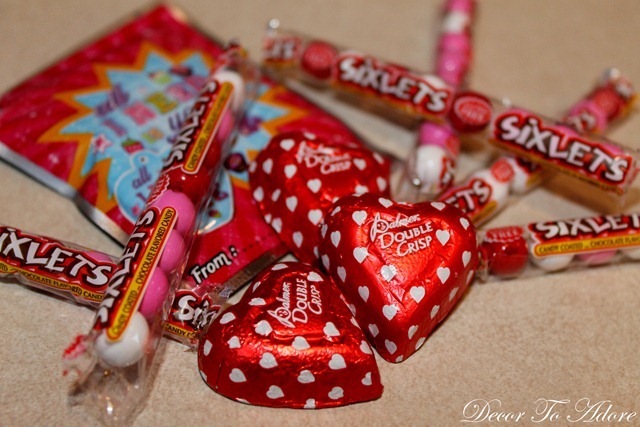 As for those who asked about the French metis tablecloth, it is from my personal collection. Never fear, I will soon be traveling to France for Rêve and hope to bring home a few more for the Etsy shop.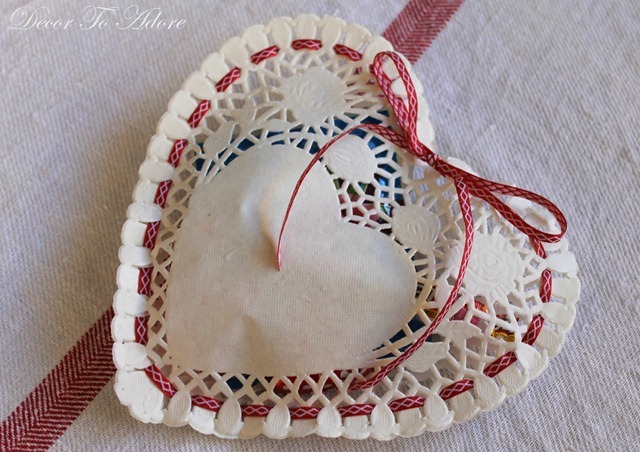 Love truly lives in the details.
Laura
I hope you'll join me on Thursday, February 14th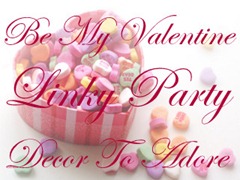 I have turned the comments OFF today so that I can try to catch up on responding to comments left late last week and earlier this week. I am finding it a bit of a challenge to find even a moment between the responsibilities of home, school, work, and blog projects/post writing.  Thank you for your patience. 🙂