I LOVE Valentine's Day!
Even when I was single and dateless I was always blessed to have someone to love~ friends, family, co workers.
Let's all share the love.
On Thursday, February 14th I will be hosting a Valentine themed linky party.
I would love for you to share your:
Valentine Crafts
Valentine Décor
Valentine Recipes
Sweetheart or Loved One
Acts of Love
Basically anything goes.
Past posts are perfect!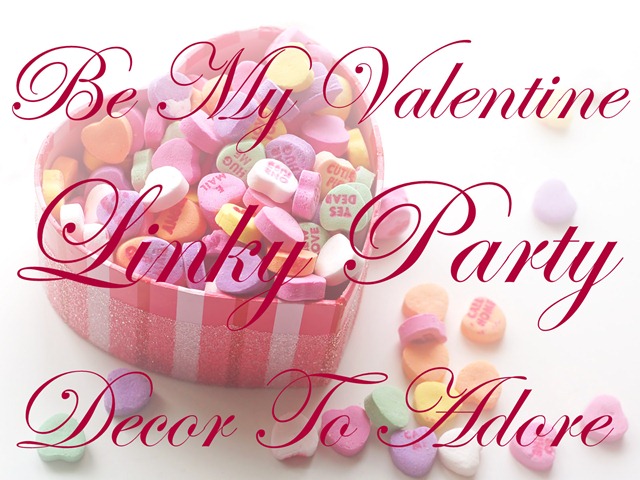 If you are anything like me you might need a button for your sidebar to remind you. 🙂
Valentine Linky Party
Thursday, February 14th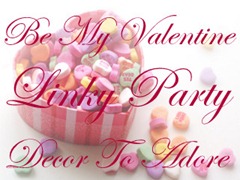 Will you be my Valentine?
Laura