Earlier this week I took a break from studying and decorated the center space of our living room entertainment center. As we don't have a fireplace this space has become a faux mantle or "fantle" of sorts in our home.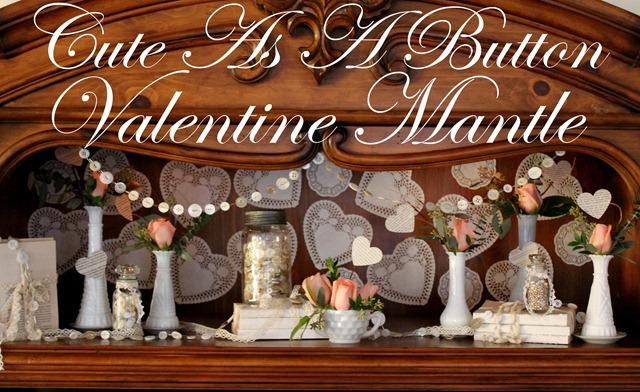 As I began piling on the doilies, lace and paperbacks there were a few spots that needed just a bit of something more. The darling button garland that Donna from Funky Junk created back in December came to mind.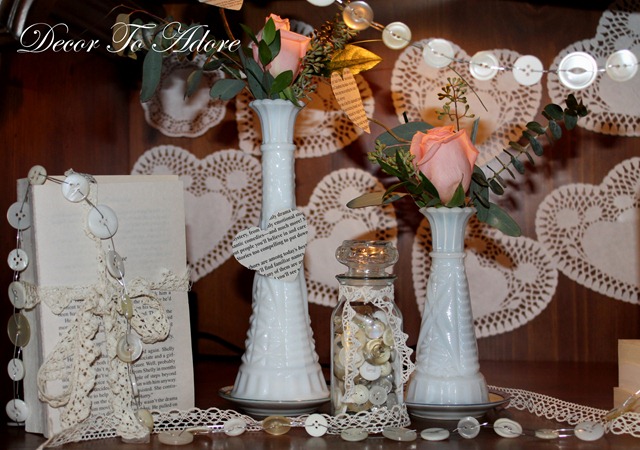 Pearl and cream colored buttons worked perfectly with the vintage white milk glass.
I also punched out a few paper hearts and tacked them to twigs nestled amidst the roses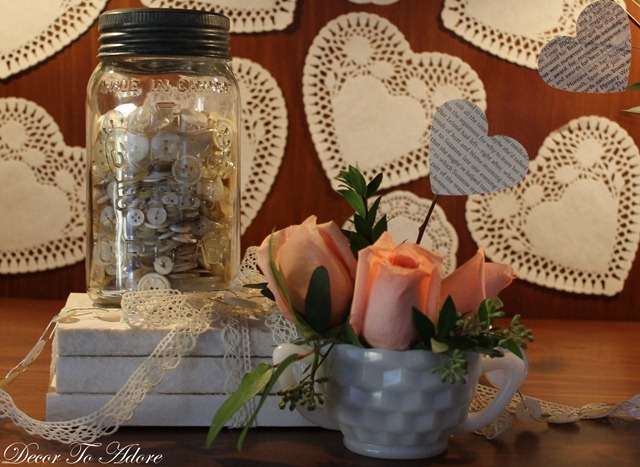 Bottles of buttons and pearls completed the look. Almost.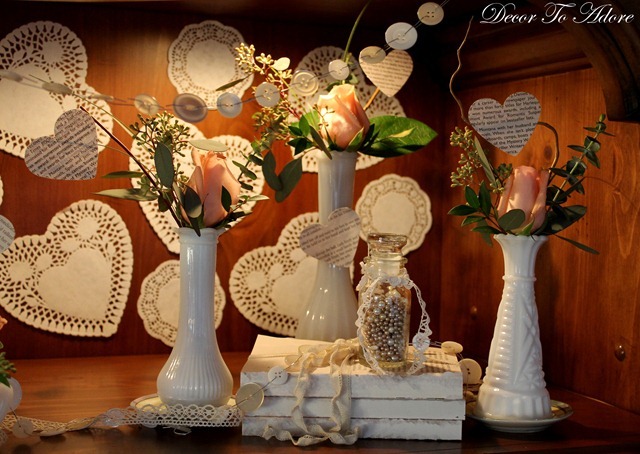 After taking the above photo I decided that the sides of the entertainment center needed doilies too. 🙂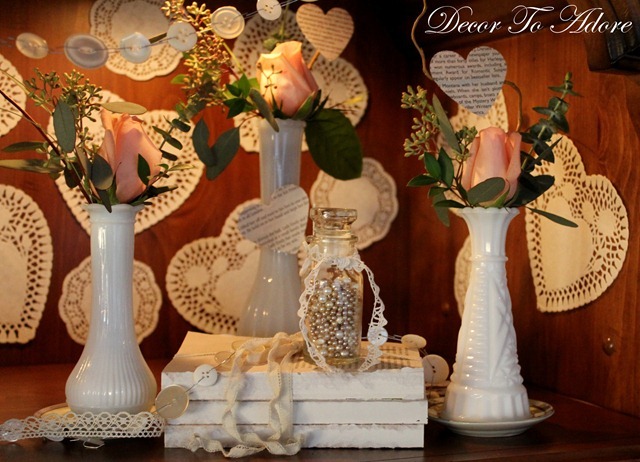 Then of course I had to add my own spin to Donna's lovely creation which is made simply with buttons and ornament hooks.
I spied this red felt garland at the dollar store and knew it would be perfect for adding a touch of red whimsy to our dining room area. As I had the buttons on hand this project only cost a whopping $2.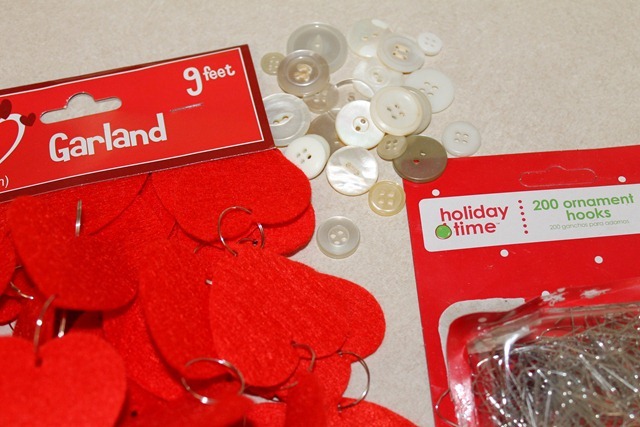 I hung the heart button garland from our dining room chandelier.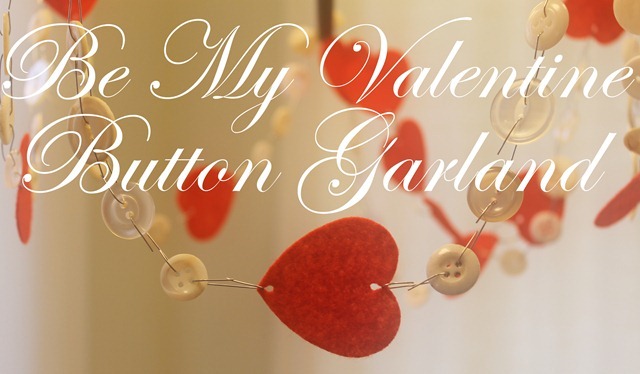 I'll reveal the rest of the space next Monday.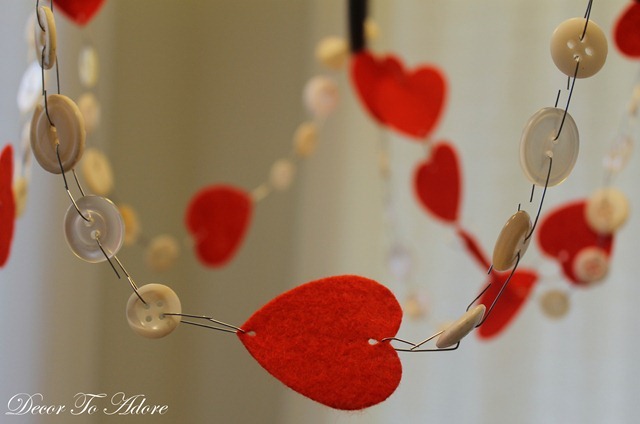 Simple but happy.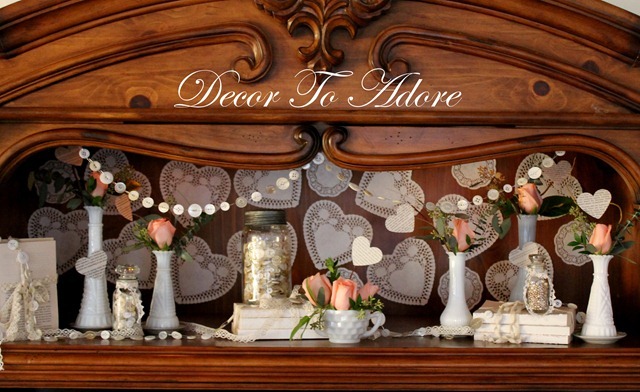 Have a love filled Monday!
Laura
Linking to:
Kelly's Korner, Bargain Hunting W/ Laurie
Thursday, February 14th